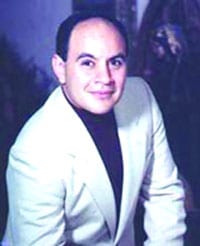 Dr. Arturo Aguillon-Bouche
WARE – Baystate Mary Lane Hospital in Ware recently announced that Dr. Arturo Aguillon-Bouche, a plastic surgeon, from Plastikka in Sturbridge, has joined the medical staff at Baystate Mary Lane Hospital.
Aguillon-Bouche specializes in the latest plastic, cosmetic, and reconstructive surgery, incorporating advances in endoscopic (minimum invasive) surgery, power-assisted liposuction, skin resurfacing, reconstructive breast surgery, dand/microsurgery, and more.
In addition to board certification in surgery, Aguillon-Bouche has completed a fellowship in Plastic Surgery, from the Medical College of Georgia, and advanced training in General Surgery from Berkshire Medical Center in Pittsfield, and Pediatric Surgery from Rhode Island Hospital/Brown University.