Career Pulse – September 16
Taylor Street Dental Welcomes Oh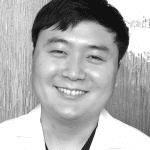 SPRINGFIELD — Taylor Street Dental announced the addition of Dr. Vincent Oh to its dental practice. Dr. Oh began treating patients this summer in the practice's new office at 41 Taylor St. in Springfield.
Oh was born and raised in South Korea. After high school, he moved to the U.S. with his family and continued his education. He graduated from the University of Wisconsin in Madison with a bachelor's degree in biochemistry and pursued his dental education at the University of Pittsburgh School of Dental Medicine, where he received his doctor of dental medicine (DMD) degree.
He furthered his dental education with post-doctoral training in general dentistry at the Birmingham VA Medical Center and the University of Alabama at Birmingham. He is a member of the American Dental Society and the Massachusetts Dental Society.
"In addition to his strong background and experience, what really makes Dr. Oh a great fit here is his commitment to making patients as comfortable as possible," said Dr. David Peck, owner of Taylor Street Dental. "He truly customizes his treatments according to each patient's needs."
Dr. Peck established his practice on Worthington Street in Springfield 30 years ago. In 2015, he moved to the historic Stacy Building at 41 Taylor St. He completely refurbished the building with the latest state-of-the-art technology and equipment, in addition to adding new dentists and associates.
Oh is welcoming new patients. Appointments can be made by calling (413) 781-7645. Parking is validated at the Taylor Street Garage.
Health New England Appoints Marrone CFO
SPRINGFIELD — Health New England announced the recent appointment of Michael Marrone as chief financial officer. In this role, he will lead all aspects of financial strategy for the organization, aiming to provide cost-effective healthcare coverage while maintaining high-quality member care.
Marrone is also responsible for accounting and financial reporting and also oversees provider operations. He joins Health New England's executive leadership team and reports directly to President and CEO Maura McCaffrey.
"Mike's broad healthcare-industry experience and financial acumen make him a great asset to the company and a valuable addition to our executive team. We're thrilled to welcome him to our organization," McCaffrey said.
Prior to joining Health New England, Marrone was chief financial officer, New England market at Aetna Inc. in Hartford, Conn. In this role, he was responsible for the profit and loss for all commercial and Medicare health, group, and dental businesses across health plans in six states. His career also includes more than nine years at Blue Cross Blue Shield of Massachusetts, where he served in various leadership roles in financial management, including medical economics, trend-management analytics, and informatics.
Marrone holds a bachelor's degree in business management with a concentration in economics from the University of Maine, Farmington, as well as an MBA from the University of Southern Maine Graduate School of Business.
Based in Springfield, Health New England is a nonprofit health plan serving members in Massachusetts and Connecticut. A wholly-owned subsidiary of Baystate Health, Health New England offers a range of healthcare plans in the commercial, Medicaid, and Medicare markets.
DiCenso Top Dog at Dakin Humane Society
SPRINGFIELD — Dakin Humane Society has named Carmine DiCenso executive director of its organization. The appointment comes following a national search after the departure of former Executive Director Leslie Harris.
DiCenso has extensive experience in animal-welfare program management and innovative project development, most recently as executive director for the Providence (R.I.) Animal Rescue League. Prior to that, he was a program director at the Massachusetts Society for the Prevention of Cruelty to Animals and a manager at the Animal Rescue League of Boston.
A former board member of the New England Federation of Humane Societies, he previously served as a board member for the Ocean State Animal Coalition, and as the Rhode Island state representative for the Humane Society of the United States Companion Animal Advisory Council.
As the executive director at Dakin Humane Society, DiCenso will oversee all aspects of the organization's work at its two locations in Springfield and Leverett. Dakin has more than 50 employees and nearly 800 volunteers who shelter, treat, and foster more than 20,000 animals annually. Dakin's adoption centers find homes for more than 4,000 homeless pets each year. In addition, the Dakin Community Spay/Neuter Clinic, located in Springfield, recently conducted its 69,000th surgery since opening in 2009, making it New England's largest spay/neuter provider. The organization also provides a pet-food bank, dog-training classes and pet-related workshops, plus humane learning programs.
According to Nancy Creed, president of Dakin's board of directors, "Carmine will be a terrific executive director. We're thrilled to have him here to lead Dakin and inspire this organization's future growth and achievements. He has significant experience in both human services and animal welfare, and understands the need to serve the human — as well as the animal — population of our community. His career has been devoted to making and keeping that connection."
Mercy Names Casasanta VP of Population Health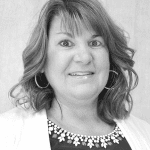 SPRINGFIELD — Lisa Casasanta has been named vice president of Population Health for Mercy Medical Center and the Sisters of Providence Health System (SPHS). In this role, she is responsible for overseeing and aligning population-health strategies and the associated performance metrics.
Additionally, she develops business plans that support affiliation with community partners; serves as a key partner with affiliated accountable-care organizations and regional leadership in the development of market growth plans; and provides direction, leadership, and management of all population-health strategies, including transition of care, chronic-disease management, and Bundled Payments for Care Improvement (BPCI) programs.
Most recently, Casasanta served as director of Population Health Marketing and Managed Markets Marketing for Boehringer-Ingelheim Pharmaceuticals in Ridgefield, Conn. She has also served as director of the Customer Marketing Group at Pfizer in New York, and as director of Strategic Initiatives at Pfizer Health Solutions in Santa Monica, Calif. and New York.
Casasanta received her bachelor's degree in medical technology from the University of Connecticut and her master of public health degree from the UConn School of Medicine. She holds a First Line Management certification and a Franklin Covey Microsoft Project certification.
"A proven leader, Lisa understands the importance of high-quality care delivery and appropriate care management for patients across our continuum," said Dr. Scott Wolf, president of Mercy Medical Center and SPHS. "This ability, coupled with her broad base of experience and knowledge of disease management, make Lisa a great asset to our team at Mercy Medical Center and the entire health system."
Mass General Cancer Center at CDH Welcomes MacDermed
NORTHAMPTON — Dr. Dhara MacDermed has joined Mass General Cancer Center at Cooley Dickinson Hospital as a radiation oncologist.
MacDermed comes to Cooley Dickinson Hospital from St. Charles Cancer Center in Bend, Ore., where she worked as a radiation oncologist. She earned her medical degree from Stanford University School of Medicine and completed an internal medicine internship at the University of California, San Francisco, Fresno. She completed a radiation oncology residency at the University of Chicago Hospitals and did an advanced radiation oncology fellowship at the University of Texas MD Anderson Cancer Center. She earned board certification in radiation oncology from the American Board of Radiology, and has a special interest in treating head and neck cancers.
Of her new role, MacDermed said she is "looking forward to joining a team of caregivers that regularly collaborates with colleagues at the Mass General Cancer Center in Boston." She said she is also attracted to the natural beauty of New England, its friendly and diverse communities, and the region's vibrant intellectual atmosphere.
However, she added, "I believe the most rewarding parts of my job are forming meaningful connections with my patients, seeing them benefit from the right treatment, and using honesty and reassurance to help them cope during difficult times."
MacDermed joins Dr. Linda Bornstein, medical director, Radiation Oncology, at the Mass General Cancer Center at Cooley Dickinson Hospital, as well as medical oncologists Dr. Sean Mullally, medical director of the Mass General Cancer Center at Cooley Dickinson Hospital; Dr. Barrett Newsome, Dr. Lindsay Rockwell, and Dr. Deborah Smith. For more information or to reach the Radiation Oncology department of the Mass General Cancer Center at Cooley Dickinson Hospital, call (413) 582-2107.
Banta Takes Reins at Assoc. for Community Living
SPRINGFIELD — The Association for Community Living, which provides residential and community services for people with intellectual disabilities, has named Ruth Banta the new executive director.
Banta, who has served as the vice president for administration at the association since 2003, will oversee the $30 million organization, headquartered in Springfield. The association provides a variety of services to people with disabilities through its programs throughout Western Mass., including Community Resources for People with Autism, Specialized Home Care, Whole Children, an extensive residential division, and Valley Tees.
"We are thrilled to have Ruth Banta taking on the responsibilities of the executive director position," said Mark Germain, president of the association's board of directors. "Her first-hand knowledge of the challenges and opportunities we face and her relationships within and outside of the organization will allow her to hit the ground running on her first day on the job. We all look forward to working with Ruth in the years to come."
Banta has more than 30 years of management, including positions at J.P. Morgan and Aetna.
"I am honored and humbled to be selected as the association's next executive director," Banta said. "I am looking forward to working with all our constituents to meet the challenges we face to ensure that people with intellectual disabilities are able to build the lives they seek and deserve."
Banta has a bachelor's degree from Smith College and an MBA from Yale University. She became interested in the human-services field when one of her sons was diagnosed with autism. She previously served on the board of Community Resources for People with Autism, a program of the Assoc. for Community Living.
The Assoc. for Community Living, which is set to change its name to Pathlight in September, has been providing programs and services to people with developmental disabilities since 1952. Its programs include residential homes, supports for independent living, family-based living, recreation, enrichment, employment supports, family resources, autism supports, and more.
Banta is an amateur photographer whose photographs have been exhibited in Western Mass. She has volunteered with the Special Olympics and coached the unified basketball team for five medal-winning seasons.
Belott Joins CleanSlate as Chief Development Officer
NORTHAMPTON — CleanSlate Centers announced that Anthony Belott has joined the CleanSlate team as chief development officer. He will play a substantial role in establishing and fostering key external partnerships and alliances designed to aid CleanSlate's strategic national expansion into new markets.
Belott brings extensive experience and expertise in healthcare and business development. Before joining CleanSlate, he served as senior vice president of Business Development at DSI Renal, then the fifth-largest for-profit operator of outpatient dialysis clinics in the U.S., until its merger with U.S. Renal Care. Prior to his leadership position at DSI, he served as vice president of U.S. HealthWorks, where he led the expansion of the second-largest operator of occupational medicine and urgent-care clinics in the country to more than 200 medical clinics and work sites in 19 states. He earned his bachelor's degree in economics from the Wharton School of the University of Pennsylvania and his MBA in finance from the UCLA Anderson School of Management.
"I am delighted that Anthony has joined the CleanSlate team and look forward to working closely with him as a key member of our leadership team," said Greg Marotta, president and CEO of CleanSlate Centers. "Having someone of Anthony's caliber at the helm of our development group will accelerate CleanSlate's ability to grow and provide addiction-treatment solutions for patients in more centers across the country. His addition to the CleanSlate team is part of a broader strategic effort to invest in our current clinics and staff while expanding access to our proven treatment approach."
There are more than 2 million people in the U.S. suffering from substance-use disorders related to opioids. According to the American Society of Addiction Medicine — the nation's leading addiction-medicine society, representing 3,700 physicians, clinicians, and other professionals — opioid addiction is defined as a primary, chronic, and relapsing brain disease. The award-winning CleanSlate program of care includes individualized treatment plans for each patient consisting of appropriate medication treatment prescribed by physicians, clear accountability, and supportive counseling.
CleanSlate currently provides care to patients in Massachusetts and Pennsylvania and will soon offer treatment services in Indiana. It continues to forge partnerships with healthcare providers and health insurers to meet the growing demand for evidence-based treatment options in communities across the country.
"I am very pleased to join CleanSlate and lead the development team," Belott said. "I look forward to helping shape the organization's strategy for expanding CleanSlate's treatment footprint across the U.S. through current and new clinic locations and strategic partnerships so that more patients in need can receive the care they deserve."