Community Behavioral Health Centers Strive to Leave No One Behind
Care Where It's Needed
Christy O'Brien sees the state's new Community Behavioral Health Centers
(CBHCs) as a way to keep people in need from falling through the cracks.
At a panel discussion in the fall preceding the January launch of 29 such centers, O'Brien, CBHC program director for the Center for Human Development (CHD), explained that, in the decades since the deinstitutionalization of state hospitals and efforts to move services to community-based care, "the question of how we do this community-based care well continues to be asked."
As one answer, she said, Massachusetts redesigned its Behavioral Health Roadmap to include the CBHC model to strengthen the behavioral-health system, particularly routine, urgent, and crisis services.
"There is a gap between these levels of services — folks that are in the generally undefined level of care — and the CBHC is designed to provide a more integrated intersecting of those various programs, which can help those along the full spectrum of acuity."
Because people often turn to a hospital emergency department during a behavioral-health crisis, CBHCs now deliver 24/7, community-based mobile crisis intervention and stabilization as an alternative to emergency-room visits. CHD — one of four organizations chosen to participate in the CBHC program in Western Mass., along with Behavioral Health Network (BHN), the Brien Center, and Clinical & Support Options — also provides provide same-day evaluation and referral to treatment, evening and weekend hours, and timely follow-up appointments.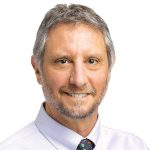 BHN welcomes the opportunity to provide much-needed behavioral-health services and greater access in the coverage areas designated by the Commonwealth. We believe this will serve the state and region well, and we are pleased to be a part of this new and critically important initiative."

Steve Winn
Built with input from healthcare providers, medical professionals, legislators, and families across Massachusetts, the state's Behavioral Health Roadmap aims to make behavioral health just as much a priority as physical health. Three major outcomes of the Roadmap are:
• A network of 29 Community Behavioral Health Centers in communities across the state that serve as an entry point for timely, high-quality, and evidence-based treatment for mental-health conditions and substance-use disorders (SUDs), including routine appointments, urgent visits, and community-based crisis intervention;
• 24/7, mobile, community-based crisis intervention and stabilization services that will serve as an alternative to hospital emergency departments; and
• A new, 24/7 Behavioral Health Help Line, which offers a single point of contact for residents to receive real-time support, initial clinical assessment, and connection to the right mental-health and SUD evaluation and treatment, regardless of insurance status or ability to pay. The phone and chat line offer real-time clinical triage and service navigation in more than 200 languages to help individuals and families access the range of treatment for mental-health and addiction offered in the Commonwealth, including outpatient, urgent, and immediate crisis intervention. Every call, text, or chat conversation includes clinical follow-up.
The launch of the Help Line, mobile crisis services, and CBHCs introduces a new 'front door' to behavioral healthcare for Massachusetts residents, making it easier for residents to find and access behavioral-health services, reducing reliance on hospital emergency rooms, and streamlining the availability of behavioral-health clinical services for adults and youth.
BHN WellBeing is the name Behavioral Health Network gave its new CBHC program, with locations in Springfield and Westfield.
BHN WellBeing serves as an entry point, the organization stated, for timely, high-quality mental-health and SUD treatment. The main goal is to expand access, including same-day access to assessments, urgent stabilization, medication management, evidenced-based psychotherapy, and crisis services. Other offerings include connection with peer specialists (individuals who have had similar experiences to those seeking treatment); help with navigating support services, including insurance, housing, and food; and skill-building workshops.
"BHN welcomes the opportunity to provide much-needed behavioral-health services and greater access in the coverage areas designated by the Commonwealth," President and CEO Steve Winn said. "We believe this will serve the state and region well, and we are pleased to be a part of this new and critically important initiative."
Defining the Need
Panelists who participated in the CHD event agreed there are gaps in community mental-support measures that will hopefully be addressed by this new model of care. Three of CHD's five CBHCs are located in Western Mass., in Northampton, Greenfield, and Chicopee.
Holyoke Police Detective Brian Summers, who has been on the force for 20 years, said the department has dealt with a fourfold increase in mental-health-related incidents over the past five years, and many of those involved end up in a hospital emergency room.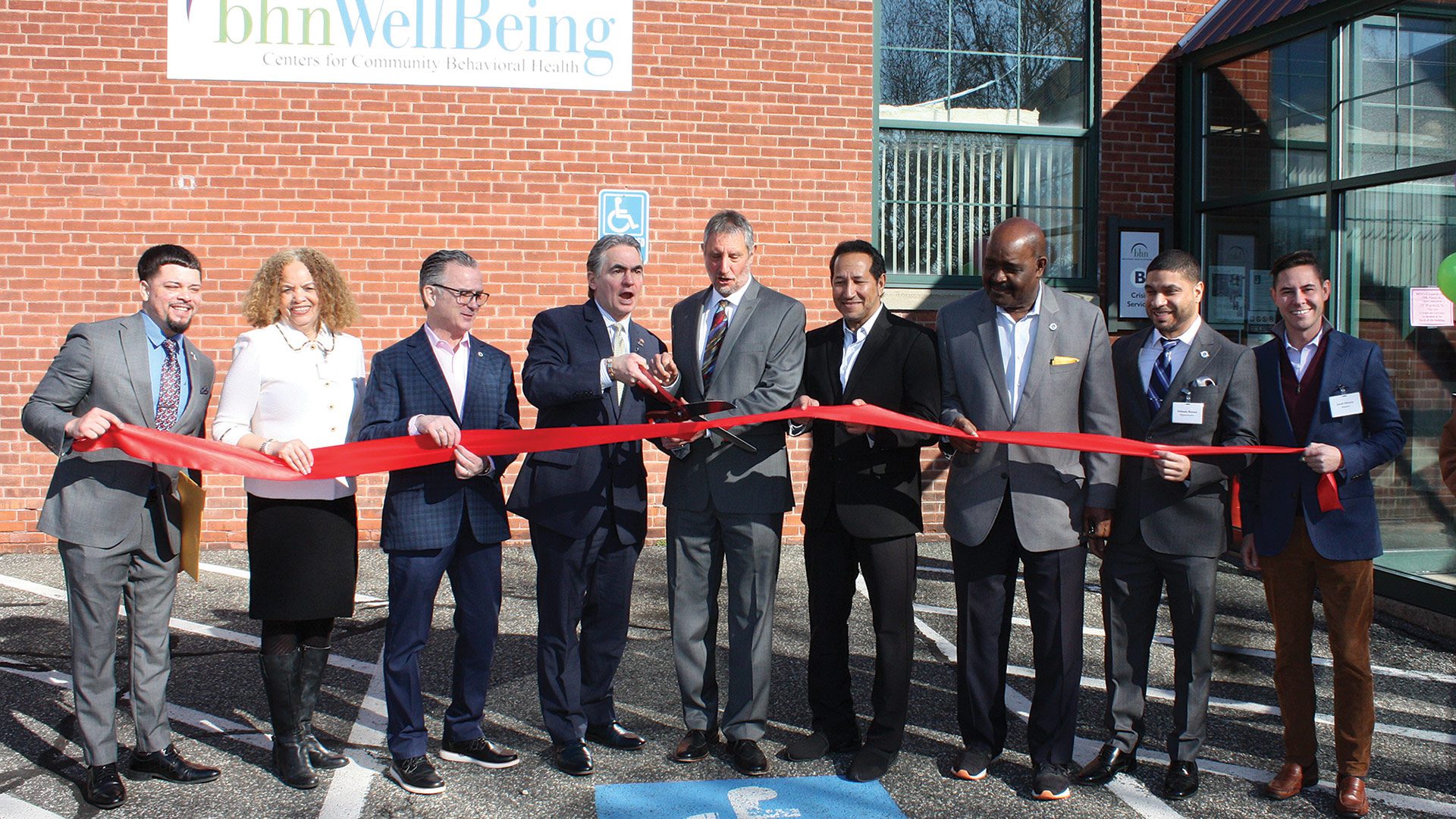 Earl Miller, director of Community Responders for Equity, Safety, and Service for the town of Amherst, said his department often works with the Amherst Police, who answer about 20,000 calls a year, and about half of them are mental-health-related.
"These calls take ambulances and police off the streets, so we're not able to do preventive work because we're responding to these things that we're ill-equipped and ill-resourced for," he noted. "And they take a huge cost on the lives of the folks responding, who are just trying to do their job but are put in unwinnable situations on a daily basis."
The CBHC model, he pointed out, "has the opportunity to change a lot of people's lives in substantial ways."
Nicole Arnold, an RN at Baystate Medical Center, said she hopes CBHCs will decrease the need for inpatient mental healthcare, especially since her hospital's specialty inpatient behavioral-healthcare teams are sometimes overwhelmed. Ideally, she said, individuals served would connect with a provider before there's a mental-health emergency. "People who need help need to be met where they're comfortable, and the hospital is not where they're comfortable."
Jalil Johnson, vice president of Medical Services at CHD, noted that, "in the current system, there is a gap, where people have to be quite ill before we see them. What I'm looking forward to most about the CBHC is a continuum of care. We will be able to meet them in the community and take care of them there. They may need inpatient services, or crisis-stabilization services, or they may need outpatient services, so to be able to stretch that continuum gives me a lot of hope."
In announcing the opening of the 29 CBHCs at the start of January, Marylou Sudders, secretary of Health and Human Services for the Commonwealth, called the model "a groundbreaking initiative dedicated to creating accessible, high-quality behavioral healthcare for residents, with an integrated care model designed with the unique needs of the patient in mind."
Sudders added that, "with the implementation of the Roadmap, all Massachusetts residents have access to the behavioral healthcare services they need, through a 'front door' to care that will relieve the burden on our hospital emergency departments and simplify the process of receiving treatment for patients and their loved ones."
CBHCs offer crisis services around the clock for anyone in Massachusetts experiencing a potential mental-health emergency and are entirely insurance-blind, meaning anyone can access services, regardless of insurance coverage. Routine outpatient services are available for all MassHealth members and may also be covered by some commercial insurers. The services are three-tiered:
• Mobile Crisis Intervention (MCI) services are for anyone in Massachusetts experiencing a mental-health or substance-use crisis. MCI services are provided by trained professionals who can travel to any location to assess needs, provide immediate assistance, and determine the best path forward. Anyone can use MCI at any time, no insurance needed.
• Community Crisis Stabilization (CCS) is a less restrictive alternative to inpatient hospitalization for people in need of short-term, overnight crisis care. The programs have home-like, friendly, and comfortable environments that offer a feeling of community while maintaining a safe and secure setting. CCS services may include individual, group, and family therapy; medication management; crisis intervention; and future crisis-prevention planning, and are available to anyone in Massachusetts, regardless of insurance coverage.
• Routine Outpatient Services are comprehensive outpatient mental-health and substance-use services for MassHealth members, also covered by some commercial insurers. These services are available every day, both in-person at CBHCs and via telehealth, with extended hours. Services include same-day mental-health and substance-use evaluation, assessment, and individualized treatment; individual, family, and group therapy; psychiatric medication consultations; peer-support services; medication for addiction treatment; care coordination; referrals to treatment; and timely follow-up appointments.
Casting a Wide Net
At CHD's panel discussion, Dr. Joeli Hettler, chief of Pediatric Emergency Medicine at Baystate Children's Hospital, noted that a youth mental-health crisis has strained her department's resources. So she welcomes an initiative "that can keep kids out of the emergency department."
At locations across Massachusetts (visit www.mass.gov/community-behavioral-health-centers/locations) for a comprehensive list), behavioral-health professionals are hoping CBHCs do exactly that, providing not only the best care, but care in the best place, wherever that might be.