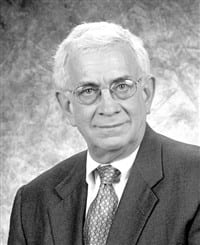 Steven Leveston
PITTSFIELD — Berkshire Medical Center announced the appointment of Steven A. Leveston, M.D., a fellowship-trained Endocrinologist with more than two decades of experience, providing specialized care for patients with diabetes, thyroid disorders, and other metabolic diseases.
Leveston will also act as an advisor to the BMC Diabetes Education program, an American Diabetes Assoc. certified program that provides education services to diabetes patients throughout the region.
Leveston was most recently in practice with Capital District Endocrine Associates in Albany. Previously he has served on the medical staffs of Albany Medical Center, Albany Veterans Administration Hospital, St. Peter's Hospital, Memorial Hospital and Child's Hospital, all in Albany, and Bellevue Maternity Hospital in Schenectady.
While serving on the faculty of Albany Medical College, Leveston was president of Anadile Laboratory, a small thyroid reference lab that later expanded and became OmniLab, a full-service medical testing facility that operated numerous specimen collection sites in New York State. Leveston co-founded OmniLab and was its chief executive officer. He also co-founded and was president of Professional Laboratory Consultants, the executive arm of the clinical laboratory operations, co-founded EduCare, LLC, and was president of MEDI-Pro, both educational companies providing educational services for the pharmaceutical industry.