The 40 Under Forty Healthcare Honorees
On June 16, HCN's sister publication, BusinessWest, celebrated its 40 Under Forty Class of 2022 at the Log Cabin in Holyoke. This was a diverse class in every way, with many honorees working in the region's healthcare sector. Here are profiles of those honorees:
Tiana Davis
Deputy Public Health Commissioner, City of Springfield; Age 34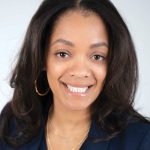 When you hear someone referring to a "friend of the homeless," they may be talking about Tiana Davis.
After working for years in healthcare, Davis changed her career path from direct patient care to public health. When she earned her master of public health degree with a concentration in community health education and health policy & management from UMass Amherst, she didn't envision herself in her current position, but she's found that she has a passion for service.
Davis, who first earned an associate's degree at Springfield Technical Community College, oversees services for the Homeless Health Center, a federally qualified health center in the city of Springfield that provides quality primary healthcare, dental care, behavioral-health services, and comprehensive support services to individuals and families experiencing homelessness within Hampden, Hampshire, and Franklin counties.
She oversees the day-to-day operations relating to patient care, staff development, training, program data and collection, and billing. She also manages the contracts with community partners with whom she collaborates to provide services to individuals within the community. For instance, she works closely with Mercy Medical Center and Baystate Health.
Davis works tirelessly to ensure that people without housing are treated with dignity and respect by assuring that quality medical care is rendered. She has strengthened partnerships by cultivating relationships with open-door/open-pantry programs and the Friends of the Homeless program by helping to enhance their case-management systems.
As a consummate professional who takes her job very seriously, Davis led the Homeless Health Center organization through a site visit that was conducted by the Health Resources Services Administration, the department's federal funding organization, and was extremely successful.
Springfield Health and Human Services Commissioner Helen Caulton-Harris noted that, during the pandemic, Davis's ability to guide health services for the homeless was key to assuring that medical care for homeless population was rendered with steadfast consistency through that difficult period.
Davis received recognition from the Commonwealth of Massachusetts Executive Office of Health and Human Services (EOHHS) for staff-development programs. The citation acknowledges her commitment to public service, as well as her ongoing dedication to enhance the quality of services delivered to residents of the Commonwealth.
When asked what she does for fun outside of work, she replied, "I love gardening and eating. I like to explore different types of foods from various cultural backgrounds. I like trying different foods and going to different places to eat."
— Elizabeth Sears
---
Whitney Dodds
CEO, Wellness for the Culture; Age 32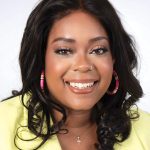 Whitney Dodds is on a mission to shift the narrative on mental healthcare in black and brown communities. And she told BusinessWest that her inspiration was her own life experience.
"My lived experience as a black woman living here in the city of Springfield was such a traumatic background, and I didn't really have an understanding of what therapy was and how to utilize it," she recalled, adding that, if she had such an understanding of what was available and how safe it was, her early life would have been different — and better.
Dodds earned a degree in psychology from UMass Amherst and a master's degree in counseling psychology from American International College. It was during her college years that she questioned why she didn't have therapy and why she didn't know what therapy was. It was then that she realized things needed to change; she knew not only that something needed to happen, but that she needed to be the one to make it happen.
And that's exactly what she's doing as the founder of Wellness for the Culture, a mental-health organization in Springfield.
"We offer individual and group therapy services — that is the meat of what we do," she explained. "We also provide educational training and workshops to professionals. We have an internship program where we offer education for them as well to get into the field."
On top of that, Wellness for the Culture offers wellness-track education, which includes things like yoga, mindfulness, and "just anything involved with healing — generational healing," she explained.
Wellness for the Culture caters to marginalized populations, specifically black and brown populations, who are often apprehensive in seeking out therapeutic services based on safety and the history of abuse in therapeutic techniques and practices against people of color.
Outside of work, Dodds has three "amazing" boys to whom she enjoys being a soccer mom, basketball mom, and piano mom. She loves reading, as well as date nights with her husband. She adds that what keeps her sane is anything that she can do with her hands — particularly gardening. She also values the importance of self-care so that she can continue to do the important work that goes on at Wellness for the Culture.
— Elizabeth Sears
---
Giselle Gaines
Community Development Manager, Sevita; Age 33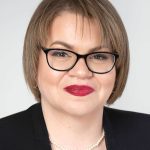 When asked what she loves most about her job, Giselle Gaines had trouble picking out anything she doesn't love.
"It doesn't feel like work," she said. "They say if you love what you do, you won't work a day in your life. This is a lifestyle for me."
She was speaking about her role with Sevita, a provider of home- and community-based care for people of all ages with any number of needs. "We offer adults, children, and families high-quality services and supports that lead to growth and independence no matter what physical, intellectual, or behavioral challenges they face."
The organization, once known as the Mentor Network, has been around for 50 years, providing services ranging from home care and adult day health to foster care and programs for children with autism. As the Community Development manager, Gaines brings new partners and new revenue streams to the company, but also serves as a liaison between the community and those services, building relationships with other healthcare professionals who can help clients.
"I feel I can relate to these families and bring my own story to them," she said. "I have children with disabilities as well. Part of the reason I chose this vital work is to help build a world I want for my kids and other kids when they become adults."
As the mother of four children with autism, Gaines wanted a career where she could advocate for her family and others like it. But she has a heart for serving the community in other ways, too.
A Leadership Pioneer Valley alumna and coach, she's also the Diversity and Outreach officer for the Springfield Ward 4 Democratic Committee and worked with Springfield College staff on last year's Be the Change event, which promoted leadership and civic engagement. She's also a board member of Easterseals Massachusetts' Western Mass. Regional Board; founder and board chair of the Miracle Marc Foundation, which promotes water safety; and a board member with Keep Springfield Beautiful.
She also created 413 Community Hands, a collaboration among local organizations to bring essential resources, education, and healthcare access to people and communities in need.
Why take on all that on top of her career and family? Again, she doesn't consider it work. "I want to be the change I want to see in the world, and I strive to do that every single day."
— Joseph Bednar
---
Ysabel Garcia
Founder, Estoy Aqui LLC; Age 29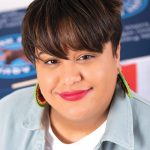 Suicide is not an easy topic to talk about. But Ysabel Garcia knows firsthand that it is a subject that must be addressed. A first-generation Dominican immigrant, she identifies as a psychiatric survivor who experienced what she calls the "failures of the mental-health system."
"I got stuck in the psychiatric hospitalization residential programs system," she explained. "I started this whole journey of hospitalizations. Social workers started to come to the home we moved into … but the thing about that is that any time I said that I was suicidal, they wouldn't ask me questions or anything like that. The only thing they did was pick up the phone and call 911. Then, police would come to the home and then get me into basically an emergency room for hours to then be hospitalized, to then be thrown into residential programs … every two to three months, I was in the hospital just because social workers didn't know how to handle conversations about suicide."
Eventually, Garcia obtained her GED and then a degree in child psychology from Bay Path University, where she would later earn her master of public health degree. After she began working in the field, she quickly realized that the system was lacking.
Her answer was to create Estoy Aqui LLC, an education initiative that provides suicide-prevention and social-justice training to organizations and businesses primarily serving Latinx and black communities to raise awareness of the underlying sociocultural and racial factors that increase suicide risk in these populations.
Looking back on her own experiences, she saw a clear need for such a venture. "I thought, 'why is there nobody talking about what I care about?' I started researching and looking for organizations to find out who is talking about suicide or who is talking about the psychiatric system, the abuses that go on in there, because it is not only that I was involuntarily hospitalized, it's also that I went through physical restraints, solitary confinement, and a bunch of abuses."
Garcia realized that the people working in the psychiatric system didn't take into consideration social or cultural factors or assimilation problems that someone like herself went through.
"They looked at everything through a very white lens," Garcia said, and she knew she needed to do something about it. She's doing just that, as a social-justice educator, a skilled dialogue facilitator, a wounded healer, and a change agent.
— Elizabeth Sears
---
Sina Holloman
Chief Executive Officer, HomeCare Hands; Age 38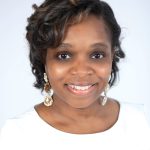 One of Sina Holloman's favorite quotes is "fortune favors the bold." But she adds to it, "once you receive that fortune, social responsibility becomes your mission."
After starting with a single client, Holloman's HomeCare Hands provides in-home caregiving throughout Western Mass., Connecticut, and even into Boston.
Originally trained as a nurse, she enjoyed working with seniors and began researching how to turn her passion into a business. Now celebrating its seventh anniversary, HomeCare Hands has always found ways to expand to meet client needs. Originally providing homecare and personal aides, the business added a transportation division to help clients get to appointments. During the pandemic, the company created a staffing agency to help medical facilities find workers. This year, HomeCare Hands opened an education division to train future home health aides and personal-care assistants.
Along the way, Holloman has always been eager to learn, and joined a business mentoring group.
"I was hoping to be a mentee, but they asked me to be a mentor," she said. "It was a great experience because it helped me grow as a person and as a businesswoman."
Now in demand as a speaker for groups and conferences, Holloman enjoys sharing all that she's learned.
"I didn't have a mentor, so I want to be there for others," she said. "I tell them, 'as long as you show up, have grit and patience, you can do this.'"
Holloman created the Humble Heroes Foundation to recognize everyday caregivers, the people who quietly care for a loved one or a neighbor. While many organizations support the afflicted person, she noted, those providing care are often overlooked.
"We want to take the people who are always in the back and bring them forward," she went on. "We want to let them know we appreciate them and we see them."
The recognition involves granting any kind of wish the caregiver might have as well as free care from HomeCare Hands. While Holloman thought the requests would be for exotic vacations, instead they were for simpler things like spa days and going out for dinner. "It was humbling to see what people actually wanted and what made them feel good."
Now with more than 200 employees and growing, Holloman sees it as her responsibility to keep making bold moves for her clients and community.
"We're in the business of people," she said. "They need us, and they can't wait."
— Mark Morris
---
Sasha Jiménez
Community Outreach Specialist, Planned Parenthood League of Massachusetts; Age 31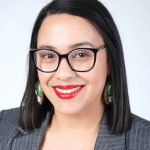 Sasha Jiménez has performed plenty of jobs in her life — gas-station cashier, summer-programs facilitator, teacher of English and science, just to name a few — but her current role may be closest to her heart.
As the Community Outreach manager for Planned Parenthood League of Massachusetts, Jiménez provides resources to organizations across the Commonwealth and connects them to referral partners. She also gives presentations at schools and other venues and is the team lead for the organization's HIV-prevention plan.
Her interest in this area was sparked as a freshman at Pioneer Valley Performing Arts Charter Public School. "I was exposed to such a broad range of topics, one of them being sexual reproductive health — not just the disparities that existed, but also the atrocities done to Puerto Rican women and Nicaraguan women, and how important sexual reproductive health is to marginalized communities," she explained. "I've been passionate about it ever since."
Even while teaching at Putnam Vocational Technical Academy, she'd bring in Tapestry to give workshops on consent, and coordinated a donation drive to make menstrual products available and easily accessible at area high schools and homeless shelters.
Her daughter has been another source of her passion. "I'm trying to build a place where she can access something as basic as menstrual products or birth control or a Pap smear or chest exam. Part of my profession is making sure this work continues — not only for my daughter, but so all women have access to sexual reproductive health."
Active in the community, Jiménez was instrumental in the passing of the Paris Agreement Declaration 4.0, signed by Mayor Domenic Sarno, designating Springfield as a Fast Track City committed to HIV/AIDS prevention and awareness initiatives.
Jimenez, who has earned degrees at Springfield Technical Community College, Smith College, and UMass Amherst, has also helped Putnam students access extracurricular opportunities for college readiness and improved MCAS scores through social and emotional learning; supported Inclusive Strategies and its goal of addressing systemic racism statewide; organized and advocated for political candidates; and worked with domestic-violence survivors at the YWCA while providing support with housing, employment, and other social determinants of health.
That role at the YWCA, in particular, opened Jiménez's eyes to health disparities among women, especially in regard to intimate-partner violence, HIV prevention, and substance-use disorder, she said.
And as for all those other jobs in her past? They're all important on her journey to the critical work she's doing today, she said. "It's always OK to be passionate and pursue something else and follow whatever feeds your soul."
— Joseph Bednar
---
Michael Lynch
Chief Financial Officer, Holyoke Soldiers' Home; Age 31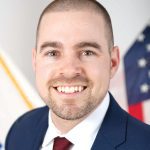 Michael Lynch's accounting and finance career has long focused on roles with a community benefit.
Like when he joined the city of Springfield in 2014, working in Disaster Recovery and Compliance, a new unit created after the June 2011 tornado to fund new housing projects, demolish blighted properties, and improve the city in other ways.
Four years later, Lynch transitioned to the state level, serving as fiscal director for the Western Region of the Department of Youth Services. When the governor declared a state of emergency early in the COVID-19 pandemic, Lynch immediately began working with his colleagues to procure appropriate PPE to protect DYS youth and personnel on a daily basis.
A little over a year ago, Lynch saw another opportunity he couldn't pass up — as chief financial officer at the Holyoke Soldiers' Home, which was still recovering from a mismanaged COVID outbreak early in the pandemic that saw dozens of veterans die.
"When this opportunity became available, I had to jump at it," he said, noting that he was aware of what had happened there, but behind the headlines, he also knew changes were being made, and he wanted to be part of the team that could turn the facility around.
"This is a very special place because of the people we serve, but also because of the employees I've been lucky to work with," he added. "The people here have such a deep level of care for the work they do; they are so committed to helping veterans day in and day out."
Lynch, an adjunct professor of Accounting at Holyoke Community College, is committed to his community in other ways as well, namely through two charity golf tournaments he organizes each year that have, to date, raised more than $25,000 for local organizations like Rays of Hope, Miracle League of Western Massachusetts, Autism Speaks New England, Autism Connections, Shriners Hospitals for Children, Special Olympics Massachusetts, and the Community Foundation of Western Massachusetts' COVID-19 Response Fund.
"I started these golf tournaments as a way to make sure families can come together to do something positive for local charities," he said. "I love doing this; I love event planning. My dream is to add a banquet dinner afterward and a much larger raffle, which will ultimately raise more funds. It's so exciting to me. I want to continue to do everything I can to help people and bring people together."
— Joseph Bednar
---
Preeti Nakrani
Medicaid Program Manager, Health New England; Age 29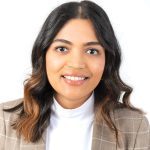 Preeti Nakrani described it as a classic case of being in the right place at the right time. That would be an understatement.
She was talking about her internship at Baystate Health while she was working toward her master's degree in Public Health at UMass Amherst. At the time, Baystate was getting ready to roll out its BeHealthy Partnership ACO (accountable-care organization), and as an intern, Nakrani was heavily involved with many aspects of that initiative.
So much so that the health system hired her as program manager for the ACO upon graduation. She provided daily management and support of the program, including establishing programmatic goals, care management for inpatient and outpatient workflows, tracking performance, and generating reports.
"I don't think a lot of people get lucky enough to manage this type of an innovative model right out of grad school," she said. "I see it as a blessing."
Today, she handles many of those same responsibilities in a different setting and with a different title — as Medicaid Program manager for Health New England, an affiliate of Baystate Health.
Providing a quick job description, she said, "I'm essentially trying to help patients get the right care at the right time and try to help them use appropriate care settings and support them through whatever social, medical, and behavioral-health concerns they may have. The intention is that this [ACO] model will help people through a population-health approach and control some costs in our Medicaid line of business."
Nakrani, who earned her bachelor's degree in health policy analysis from Brandeis University, said she always wanted to work in healthcare — and especially in the public-health realm, where, as she put it, she could look at healthcare not from an individual perspective, but from a population perspective, and help underserved individuals. And she has essentially made this her career.
It's a career marked by thoughtful and innovative approaches to the task of bringing down the cost of healthcare by focusing on improving the overall health of the region. And it's a career that's really just getting started.
Within the community, Nakrani is involved with a number of initiatives that are in line with her passion for healthcare and public health. She has been a facilitator of the ACO Patient and Family Advisory Council, a facilitator of Baystate Community Faculty meetings, an advisor for Baystate's PURCH (Population-based Urban and Rural Community Health) program, and a volunteer for Baystate Health's 'poverty simulations.'
— George O'Brien
---
Jazlinda Navarro
Owner, Cellf Juices; Age 30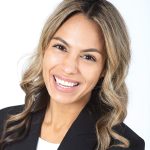 Jazlinda Navarro wants to help everyone squeeze the most out of life — figuratively but also quite literally. She's the owner of Cellf Juices, Springfield's first cold-press juice bar, which has become a manifestation of her entrepreneurial spirit — and passion for health and nutrition.
Navarro had aspirations of getting into a pharmacy program, but that changed after a month-long trip to Honduras. While there, she learned of the benefits of fasting, proper nutrition, and juice. Once she returned home, she began juicing for herself.
"I started juicing, and then one of my friends asked me about it — next thing you know, I'm juicing for my friend and then her friend … it became a chain thing," she explained.
Navarro started selling her juices at a local salon. They became such a hit that she became inspired to help more people with fasting and nutrition.
"I knew I wanted to make something in Springfield," said Navarro, a UMass Amherst graduate who signed a lease for space in a building on Bay Street, but couldn't open her doors because of the pandemic.
She admits that this was a scary time, but she decided to utilize all she knew to keep her business dreams alive. As a result, she started offering outdoor spinning classes to bring in income. Her perseverance paid off, and she was able to renovate the space on Bay Street and officially open Dec. 12, 2021. She has since expanded her offerings with a variety of smoothies. Free smoothie tastings quickly lured customers to the store, and business took off from there.
"Our second month was really like a boom from out of nowhere," she said. "We hit really good sales."
Cellf Juices also recently began a recycling program. It teamed up with Urban Garden Composting to recycle juice pulp into compost. The business donates all the compost to local gardens and farms. Having a degree in horticulture and biology, Navarro knows the benefits of using compost in gardens. Cellf Juices also uses recyclable bottles and offers discounts to clients who return juice bottles.
Navarro's goal has always been to help people take control of their health and their lives by making healthier choices. She encourages everyone to stop by and give her smoothies and juices a try. The most popular offering is the Brook Smoothie, a peanut-butter-based smoothie. And if you stop by, you'll likely see Navarro with her goldendoodle, Bomar.
— Elizabeth Sears
---
Aundrea Paulk
Director of Marketing & Communications, Caring Health Center; Age 38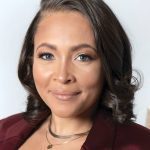 Aundrea Paulk likes to cut through the noise and deliver messages that resonate with her community. She is a natural born creator who loves the idea of trying to create new and exciting experiences for other people.
"What made me get into marketing was the fact that you were able to do these kinds of things in that field, whether it was for nonprofit, for-profit, in any kind of sector," she explained. "If you're in the marketing field, you're able to be creative, but you're also able to create experiences."
As director of Marketing & Communications at Caring Health Center, a healthcare facility serving residents of the Greater Springfield area, Paulk is responsible for leading its marketing, digital-strategy, and brand-management efforts. She also handles analytics, communications, and public relations.
One aspect of the job she particularly loves is special events. "We create so many opportunities to connect with the community; it's my joy," she said.
During the pandemic, Paulk was a driving force behind the center's multi-faceted campaign to inform and educate the public.
"I was involved with the communication strategies, such as creating various culturally and linguistically tailored videos for our community in several languages to first help them understand what COVID is, but secondly to make sure that they know how to stay safe during these times," she explained. "I had them translated so that they were more easily digestible and that one could relate with the information that was there."
Outside of her position at Caring Health Center, Paulk has her own company, Soiree Mi. It's a local event-planning and design business that offers creative and personalized services for both private and corporate clients.
Paulk is committed to giving back to the community by organizing female-empowerment events while simultaneously raising awareness for causes that support women and families in Springfield. Soiree Mi's events have raised money for such causes as Square One, the Endometriosis Foundation of America, and the YWCA of Western Massachusetts.
Paulk's civic contributions don't stop with Soiree Mi. She is currently a board member for the Springfield Boys and Girls Club and has also volunteered her marketing services for Strategic Alliances at Bay Path University's annual Women's Leadership Conference.
Outside of her many roles in the community, Paulk loves spending time with her family. She's also a fan of art — she enjoys visiting museums and even does some painting herself.
— Elizabeth Sears
---
Dr. Edna Rodriguez
Director of Behavioral Health, Trinity Health Of New England; Age 36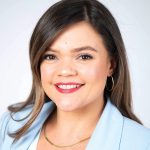 Dr. Edna Rodriguez says there are few, if any, silver linings attached to the COVID-19 pandemic, especially when it comes to healthcare and those who provide it.
But if there is one, she believes it is the way the pandemic has brought much-needed attention to the broad subject of behavioral health, attention that may bring some positive results in the years and decades to come.
"The past 24 months have shone a bright spotlight on a problem that was already there," she explained. "We already had issues with access to care; we already had issues with people contemplating whether to seek behavioral-health services because of stigma and fears of how the system can play out for them.
"COVID has given a different level of importance to behavioral health," she went on. "I'm hearing more senators, more legislators talking about behavioral health and budgeting for behavioral health … in a way, this crisis has humanized behavioral health."
Rodriguez should know. She's spent her professional career working in behavioral health, starting at the Gandara Center in 2013, after earning her doctorate in clinical psychology in Puerto Rico. There, she worked with the Latinx population in Springfield's North End. She joined the staff of the former Providence Hospital (then an affiliate of Mercy Medical Center) in 2016, and was named to several leadership positions, serving as clinical supervisor of the Clinical Stabilization Unit, director of Clinical Programming and Social Work, and director of the Clinical Assessment Center and Ambulatory programs. She was named to her current position, in which she also directs Brightside for Families and Children, in 2021.
In that position, she oversees collaborations with Behavioral Health Network for crisis management in Mercy's Emergency Department, manages psychiatric and addiction consultation teams, and ensures that resources are utilized effectively to treat patients and help them transfer to appropriate levels of care.
She also manages grants received by Mercy to help improve and expand access to care for those struggling with a substance-abuse disorder, and also oversees the overall operations of Brightside for Families and Children, an outpatient service offering counseling and family-support programs.
Rodriguez, a mother of two, is also active in the community, serving as a member of the Western Mass. Area Board for the Department of Mental Health; as a parent member of the Diversity, Equity, and Inclusion Committee for East Longmeadow Public Schools; and as a leadership member of the Hampden County Addiction Taskforce.
— George O'Brien
---
Roger St. Onge
Founder, MOVE Athletics; Age 32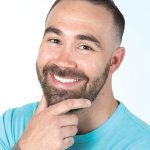 Roger St. Onge is no stranger to physical challenges. A veteran of the U.S. Marine Corps, he served two deployments in Iraq and Afghanistan.
While in the Marines, he developed a passion for helping others with their fitness.
"I was helping the Marines that weren't passing their physical-fitness test or meeting the height and weight standard to be able to pass those standards and meet the requirements," he explained, adding that this passion stayed with him after his service was over.
Indeed, while working toward his doctoral degree in physical therapy at American International College, he taught fitness classes in Springfield and competed in both CrossFit at the regional level and Olympic weightlifting.
It was during this time that St. Onge noticed there were many athletes and active adults who were having athletic aches and pains, or getting injuries that were preventing them from exercising — and they weren't getting any help.
So he made it his mission to get them that help.
"I felt like it was my responsibility to figure out a way to provide that service to the community because there was nowhere for people to get that help," he said, adding that this mindset compelled him to pursue his doctorate. What he realized was that the standard route of physical therapy wasn't necessarily the best route.
"Most of the care given in the insurance-driven world is not designed to help people get better," he said. "It's designed to help overworked, burnt-out, underpaid therapists manage their time."
St. Onge founded MOVE Athletics as an out-of-network practice that would operate in a manner best for the client.
"We have a whole mini-gym in here so we can do literally anything that anybody needs to do to get back to fitness and an active lifestyle without being limited by insurance," he said.
Outside of work, he lives an active lifestyle and loves spending time with his two children.
"We're either going on hikes or paddleboarding, or in the winter we'll go snowboarding," he said. "I'll shoot hoops in the driveway with my son or take the dog for a 20-minute walk with my daughter … just being outside with the kids and enjoying nature."
It is clear that, whether inside or outside of work, St. Onge is passionate about playing an active role in his community.
— Elizabeth Sears
---