The Healthcare News Celebrates 20 Years
The Only Constant Is Change
It's not easy to find the oldest issues of HCN.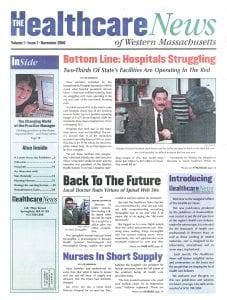 But we managed to dig a few out of boxes and drawers in our downtown Springfield office. What's striking — beyond how much cleaner, sharper, and more colorful the magazine looks these days — is how many topics of concern in the industry have not changed. The first few issues, from the fall of 2000, feature stories about uncertain hospital finances, a nursing shortage, stressed emergency rooms, and the changing face of senior-living facilities — all subjects that wouldn't feel out of place in the magazine today, as it celebrates 20 years of documenting the healthcare industry in Western Mass. — and the people who make it run.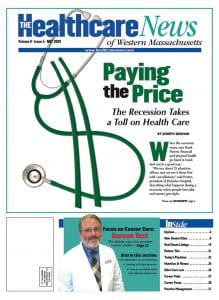 Yet, the solutions to those issues have certainly evolved. For example, most senior-living communities have long shifted to a continuum of care, so residents who can live independently at first, and later need assisted living, skilled-nursing care, and even memory care, never have to change their address.
Hospitals, too, have seen a dramatic shift to accountable care, a model in which disparate providers work together and are paid for patient outcomes, not how many procedures they order up.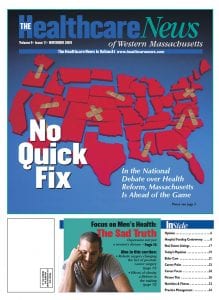 In addition, "patients are increasingly active participants in their care, questioning their doctors and other providers to ensure that they understand their options, using electronic medical records to engage in their care, and speaking out about what they want from treatment or forgoing treatment at the end of life," Joanne Marqusee, president and CEO of Cooley Dickinson Health Care, told us earlier this year. "The best healthcare providers — both organizations and individuals — embrace these changes, welcoming patients as more than recipients of care, but rather active partners in their own care and decision making."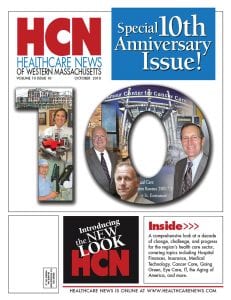 Technology has exploded as well over the past two decades, from robotic and minimally invasive surgery to increasingly targeted cancer treatments and rapid advances in prosthetics — not to mention the IT revolution, and the shift to electronic health records, patient portals, and, of course, everyone's favorite pandemic-driven technology, telemedicine, which, most doctors agree, will continue to play a key role post-COVID-19.
Yet, stroke survival rates are higher, partly because people better understand the signs, and so are cancer survival rates, with the public more aware of the importance of screening. In fact, one huge story over the past 20 years has been the rise of preventive wellness and patient education — and keeping people out of the hospital as much as possible.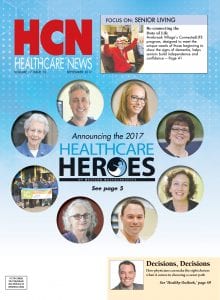 Even the way patients recover from treatment has changed. John Hunt, CEO of Encompass Health Rehabilitation Hospital of Western Massachusetts, told us earlier this year that, just 10 years ago, a stroke survivor could recover for two weeks in a hospital and then stay at Encompass for three months. "Today, a three- to five-day stay in the referring hospital, followed by a two-week stay in rehabilitation, is the norm," he said.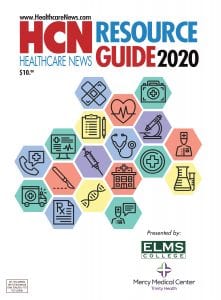 Still, area hospitals keep expanding, with Baystate Health leading the way, bringing two more regional hospitals — in Westfield and Palmer — under its umbrella over the past decade while completing a $300 million expansion of its Springfield flagship. Mercy Medical Center, Cooley Dickinson Hospital, Holyoke Medical Center, and Berkshire Medical Center have all expanded as well, with projects ranging from revamped ERs and ICUs to dedicated cancer and behavioral-health centers.
So, yes, many concerns of patients — and of healthcare magazines — in 2000 are still their concerns in 2020 (along with that whole pandemic thing that has dominated this unusual year). But the way we tackle those issues — with new ideas, new technology, and new facilities — is dramatically different.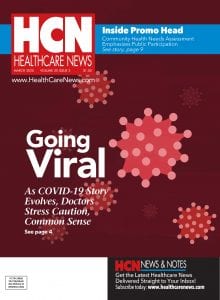 We asked area health leaders what might be around the corner in the areas of hospital administration, behavioral health, cancer care, and health education (click the links to read their thoughts). And keep coming back each month for the latest news and insights from an industry so critical to Western Mass., one that never slows down — or stops evolving.
Here's to the next 20 years.