Health Sector Well-represented Among This Year's Honorees
Amy Ashford
Regional Director of Marketing & Communications, Trinity Health of New England; Age 38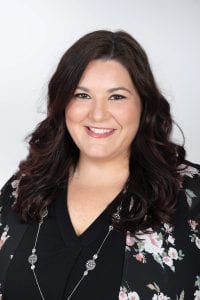 Amy Ashford got her start within the healthcare sector not in marketing, but in human resources. It was a chance conversation with the CEO of the hospital where she was employed that changed the trajectory of her career.
"She said, "we have a position in marketing, and I think you'd be a really great fit for it; would you consider it?'" Ashford recalled, adding that she had lunch with the director of that department, and … well, that was not only the start of a friendship that continues to this day, but the next important step in a journey that has taken her from a supporting role with a hospital in New Hampshire to her current role as regional director of Marketing & Communications for Trinity Health Of New England.
There were steps in between, and all that accumulated knowledge and experience has certainly been needed during what Ashford described as the most difficult test, and in some ways the most rewarding experience, of her career — coordinating the region's communications efforts during the COVID-19 pandemic.
While excelling in her field — she recently received the Society for Health Care Strategy and Market Development's Rising Star Award — Ashford is also active within the community. She has been the second vice president of the board of directors for Big Brothers Big Sisters of Hampden County since 2014, and is also a former board member for Symphony Hall and CityStage.
Samantha Bilal
Program Manager, Public Health Institute of Western Massachusetts; Age 35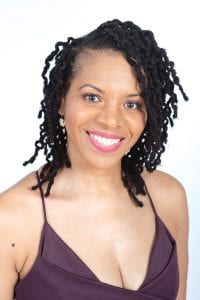 Samantha Bilal is no stranger to making real, street-level change.
For most of her professional life, she did so with Martin Luther King Jr. Family Services in Springfield, where she gradually progressed from lead camp counselor to director of Operations. There, she supported prevention initiatives around gang violence, substance abuse, and teen dating violence, while implementing youth safe-haven programming, education around domestic and dating violence, and annual community-engagement events.
These days, she's impacting the community in a different way, managing the Live Well Springfield Coalition, a program of the Public Health Institute of Western Massachusetts, through which she leads the Climate Change and Health Equity initiative, which aims to create strategies to reduce greenhouse-gas emissions, improve health outcomes for those in marginalized communities directly impacted by climate change, and dismantle systemic racism.
She has also led the institute's Transforming Community initiative, which promotes health equity through nutritious food access and safer streets, and the Age-Friendly City initiative, which focuses on issues of housing, transportation, social services, and health to make Springfield a more livable city for older adults.
"All these are very different, but they all impact community, and they all engage residents," Bilal said. "I'm really passionate about community engagement and making sure residents are uplifted as champions — because we won't make the biggest changes without their advice and their advocacy."
Ashley Bogle
Assistant General Counsel, Director of Legal Services, Health New England; Age 37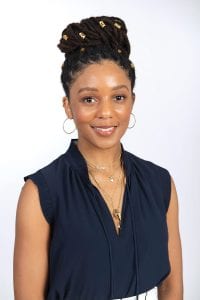 Ashley Bogle's first career was working in a pharmacy, but she didn't enjoy what she was doing, so she went to work for a law firm as a legal assistant, an experience that changed her perspective — and her career track.
Meanwhile, she found Health New England through a staffing agency in 2010 and, after graduating from UConn School of Law, worked her way up at HNE to the twin duties of assistant general counsel and director of Legal Services. She described her work as a "mixed bag," everything from reviewing contracts to keeping track of the regulatory filings with respect to maintaining licenses and accreditation.
But there is another important aspect to her work at HNE. Indeed, Bogle co-chairs the company's diversity, inclusion, and belonging (DEIB) committee, which guides the organization toward its goals of embedding DEIB into its mission, operations, community outreach, and practices in several areas, including associate engagement, corporate social responsibility, recruitment and retention of diverse talent, advancing health outcomes, and community engagement. Bogle has initiated a diversity and inclusion e-mail inbox to allow associates to share feedback about DEIB within the organization, and regularly shares updates to all HNE associates via biweekly town halls.
"We want to push forward a diversity mindset and an equity mindset," she explained. "It's been a lot of work, but it's been very exciting, and the organization as a whole has been very supportive of these efforts."
Yadilette Rivera Colón
Assistant Professor of Biology, Undergraduate Science Program Research Coordinator, Bay Path University; Age 35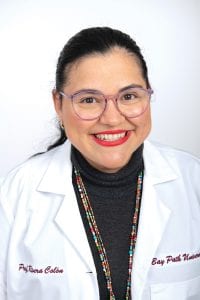 Growing up in Puerto Rico, Yadilette Rivera Colón considered pursuing careers in nursing, then medicine, then dentistry. The game changer, however, was a summer science internship at UMass Amherst, where she helped conduct and publish research, experiencing the thrill of sharing new knowledge with the world. "I gave everything else up to go into research," she said, and eventually earned a doctorate at UMass in molecular and cellular biology.
Her role at Bay Path is multi-faceted, and her impact extends well beyond campus. In addition to helping students navigate a path to careers in science, her outreach in the community, especially in Holyoke, helps young people, especially women of color, discover the possibilities of STEM.
Rivera Colón creates bridges in other ways, too. She co-advises the Women in STEM organization at Bay Path and co-organizes its speaker series, and also facilitates training sessions that focus on diversity, equity, and inclusion in the STEM field. Through volunteer work with Girls Inc. of the Valley and the Latino Scholarship Fund of Western Massachusetts, she helps girls pursue their college and career goals. And she has led anti-racism trainings for colleagues and students at Bay Path, as well as for staff at MassHire Holyoke.
In short, she's passionate, and it all started with finding that initial spark. "I tell girls, 'if you decide to pursue a career in science, you'll never be bored.'"
Jes Charette-Fallon
Director of Business Systems, Clinical & Support Options Inc.; Age 32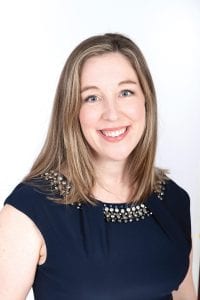 Jes Charette-Fallon's path to her current career has been a winding one; she originally studied political science and thought about becoming an attorney, and eventually earned a degree in art therapy.
But she then enrolled in a graduate program for mental-health counseling at Springfield College, which she called "a natural fit." As part of her master's program, she interned at Clinical & Support Options (CSO) in 2012, then came on board as an employee in 2013. "I loved working with the Springfield population; to be able to work with such a diverse population was incredibly meaningful."
Charette-Fallon moved up quickly in the organization, first as a clinical supervisor and most recently as director of Business Systems, a senior leadership position created out of a need to have someone with a clinical background handling the administration of electronic health records.
"People questioned my transition from the clinical area, because I have such a strong calling, but it really is the best of both worlds," she said. "I'm able to have an impact on a larger scale, helping clients across all services, and also making the lives of our staff easier."
At the same time, she keeps her hand in the clinical world at CSO, leading a support group for parents who have experienced trauma, and carrying a small caseload as well. "That keeps me connected to our very, very important mission."
Jessye Deane
Director of Communications & Development, Community Action Pioneer Valley; Co-owner, F45 Training Hampshire Meadows, F45 Training Riverdale; Age 33
Jessye Deane often asks her kids a simple question: "how are you going to make the world a better place?"
She lives out her own answer in her dual careers, with the anti-poverty agency Community Action Pioneer Valley and two F45 Training franchises. "We strengthen our communities in different ways, but both are impactful."
Deane has worked at Community Action for 11 years, wearing a number of hats over that time. Currently responsible for all communications and private fundraising efforts for six departments and 40 programs, she has increased private funding more than 16-fold.
Meanwhile, she and her husband, Danny, despite both having other careers and three children under age 4, launched F45 Training Hampshire Meadows in Hadley in 2018, and doubled down in 2020 — yes, during the heart of the pandemic — by opening a second location in West Springfield. Jessye oversees all aspects of member relations; recruitment, hiring, and supervision of 18 employees; and marketing and social-media campaigns.
"I'm so lucky to be in a position to help people and see the life-changing impacts of our work," she said. "At F45, we've had people lose more than 100 pounds. At Community Action, we have single moms who are no longer homeless. I'm given opportunities where I'm able to help, which is the reason I wake up every morning."
Lindsey Gamble
Director of Nursing, Mercy Medical Center; Age 35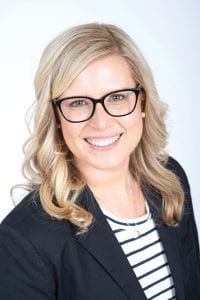 Lindsey Gamble doesn't have any trouble recalling when she first decided she wanted to be a nurse. She was 12 years old, and her mother was pregnant with her fourth child. Lindsey decided she wanted to witness the birth of that child, and successfully lobbied those at the hospital for the right to be in the room.
"It was the best day of my life," she said. "I immediately knew I wanted to become a nurse and hopefully deliver babies at one point — but definitely nursing. It was a really positive experience."
She used it to propel herself into a career in nursing, one that eventually did include a stint as a labor and delivery nurse before she made the transition to management roles within the Nursing Department at Mercy Medical Center. Today, she's director of Nursing, a broad role that carries with it many responsibilities, including staffing, budgeting, training, and ongoing education of the nursing staff. And that list became even longer during the past 14 months of COVID-19.
Gamble is also active in the community, especially at the school her children attend, Enfield Montessori. There, she's a volunteer — handling everything from reading in the classroom to teaching gym to working in the cafeteria — and also serves on the advancement committee.
Meanwhile, at Mercy, she has been instrumental in the hospital's annual holiday campaign to collect hygiene products and clothing items for the homeless.
In other words, she's a true leader — in all aspects of her life.
Kelly Lamas
BSEP Program Coordinator, Mobile Health Bus Project Coordinator, Baystate Medical Center; Age 36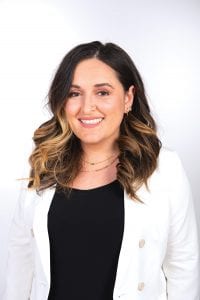 Kelly Lamas has always taken a street-level view of healthcare delivery — in some ways, quite literally.
"I grew up wanting to do something to help people," she said, and that passion eventually led her into the world of public health, most notably her role, starting in 2017, with the Baystate Springfield Educational Partnership.
Now Lamas is shifting gears — both literally and figuratively — by leading Baystate's mobile health unit. TD Bank awarded Baystate Health a $1 million grant to fund, outfit, and operate a mobile health clinic that will improve access to preventive care in underserved urban and rural communities.
"Transportation is the biggest barrier to healthcare for people, whether they live in urban or rural areas. So we started thinking about meeting communities where they are," she said.
The unit will provide prevention, education, and screening services while offering on-the-ground training for hundreds of nurses, medical students, pharmacists, and other health professional students every year.
"This is all about meeting people where they are," said Lamas, who was also recently elected to the Ludlow Board of Health. "We're changing the way education is delivered, too. The students, who will eventually be doctors, nurses, and pharmacists, are working together and communicating in teams to deliver the best care. They're seeing the vital role each member of the team brings and moving the needle toward healthier outcomes."
Chad Moir
President and CEO, DopaFit Parkinson's Movement Center; Age 36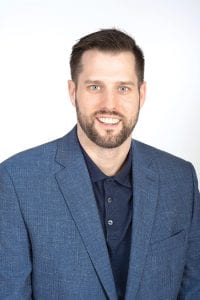 When someone who is afflicted with Parkinson's disease meets Chad Moir, he asks if there is any activity they did before their diagnosis that they wish they could do again.
Moir uses exercise programs to help people stop or slow down the progression of Parkinson's, a neurodegenerative disorder that increasingly robs the body of dopamine, which is released when we exercise.
"Parkinson's wants to make a person small — crunch down and take small steps," he said. To counteract that, exercises for his clients are overexaggerated, featuring big body movements. "Applied to someone's daily life, the exercises we work on in class will correlate to them having a normal walking pattern."
Moir became involved in the Parkinson's community when his mother became afflicted with the disorder and eventually died due to complications from the disease. "The love she gave me for many years is the same love I have instituted into DopaFit in helping people with Parkinson's disease," he said.
The most satisfying part of his work is when people can return to activities they enjoyed before being diagnosed with Parkinson's. For example, one client went skiing for the first time in three years. "Another client who used to be a pilot hadn't flown in 10 years because of Parkinson's. We recently got him in the cockpit for the first time, and he was able to fly again."
Erin Zwisler
Clinical Director, Autism Learning Partners; Age 35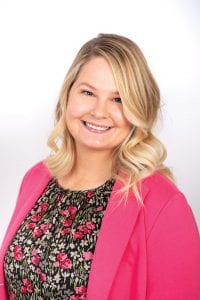 Working with autistic children is challenging and, at the same time, very satisfying, Erin Zwisler said. "Every day is different. The children are teaching us just like we are teaching them."
She joined Autism Learning Partners in 2018 and has been credited with growing its clinician team and client base, as well as expanding the group's locations into Connecticut, with offices in Hartford and New Haven.
Within the Western Mass. autism community, Zwisler is known as an ally and an advocate for families. In that role, she has forged dynamic and diverse partnerships in the larger community.
As a board-certified behavior analyst, she was drawn to her career choice by a fascination with applied behavior analysis (ABA), a scientific approach to behavior proven to work well with autistic individuals. Unlike other approaches, she noted, ABA helps those with autism to achieve at higher levels.
COVID-19 presented a challenge to Zwisler and her staff because so much of their services are provided in the home. In addition to nervous parents who feared letting outsiders in, the children suddenly saw clinicians wearing masks and could no longer give high-fives or hugs.
But she said her team treated living with COVID like any new skill they teach their clients. "We meet them where they are, then slowly and surely increase the demands and provide positive reinforcement as they achieve each step in what they've learned."