Elms College School of Nursing Dean Scoble Retires
CHICOPEE — Elms College announced the retirement of Kathleen Scoble, dean of the college's School of Nursing, effective Sept. 10. The college has been conducting a national search for Scoble's successor since she notified the college of her retirement this past January.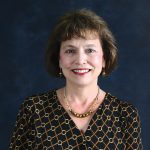 When Scoble joined Elms College in 2003, the Division of Nursing consisted of one baccalaureate program with 100 students. In the 2020-21 academic year, there were nearly 500 nursing students enrolled in the 12 programs that now comprise the School of Nursing. Scoble had the strategic vision to establish several forward-looking programs, such as the Doctor of Nursing Practice and the Master of Science in Nursing programs, as well as the Accelerated Second Degree program.
In March 2019, Scoble, Elms College President Harry Dumay, and Walter Breau, vice president of Academic Affairs, began a unique partnership with the Episcopalian University of Haiti to offer a continuing-education certificate program that prepares the future Haitian nursing workforce to deliver competent, patient-centered care within their communities.
In recognition of her stewardship of the School of Nursing, Scoble has been named dean emerita of the School of Nursing, becoming the first Elms College dean to receive this distinguished title.
The college has also created the Kathleen B. Scoble Leadership in Nursing Award, which will be presented each year to the nursing student who best exemplifies the ideals of servant leadership, as demonstrated by Scoble, through academic excellence and the individual's impact on the School of Nursing, Elms College, and the greater community.
Scoble has more than 30 years of experience in academic, administrative, and consultant roles. Prior to Elms, she held faculty appointments at Teachers College, Columbia University, and UMass Boston, as well as several administrative positions in acute-care organizations ranging from manager to chief nurse executive.
She has held leadership positions at several Massachusetts nursing associations and, in 2014, became the first nurse to serve on Baystate Health's board of trustees. Internationally, She has consulted for the INHL and Partners Healthcare International (formerly Partners Harvard Medical International) since 1999. She also has had programmatic experience in multiple countries, including Colombia, Mexico, India, China, Dubai, and Turkey.
Neurologists Tuhrim, Mintz Join Berkshire Health Systems
PITTSFIELD — Berkshire Health Systems announced the appointment of Dr. Stanley Tuhrim and Dr. Betty Mintz, board-certified and fellowship-trained neurologists as well as husband and wife, to the medical staff of Berkshire Medical Center and the physician staff of Neurology Professional Services of BMC. They join Drs. Octavian Adam, Herbert Gregg, Thomas Kwiatkowski, and Laurence "Jay" Ufford; and nurse practitioners Anurag Bansal and Kathleen Hanley at Neurology Professional Services of BMC.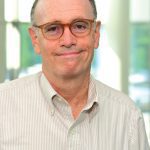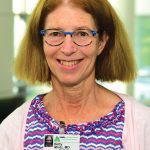 Tuhrim is board-certified in both neurology and vascular neurology. He received his medical degree from Mount Sinai School of Medicine in New York and completed his residency at Mount Sinai Hospital. He is fellowship-trained in cerebrovascular disease from the University of Maryland School of Medicine.
Mintz is board-certified in both neurology and electrodiagnostic medicine. She completed her residency at Mount Sinai Medical Center and received her medical degree from Mount Sinai School of Medicine. She is fellowship-trained in neuromuscular disease from Johns Hopkins Hospital in Baltimore. Mintz specializes in electromyography and nerve-conduction studies, as well as treating patients with myasthenia gravis, which is a condition caused by a breakdown in communication between nerves and muscles.
For more information or an appointment with Neurology Professional Services of BMC, call (413) 395-7694.
Altman to Lead Convenient Care at Baystate Wing Hospital
PALMER — Dr. Evan Altman has joined Baystate Wing Hospital as medical director of Convenient Care, an extension of Baystate Primary Care – Palmer. She will be responsible for providing strategic and clinical leadership for Convenient Care providers and staff. Convenient Care is a new model of care dedicated to meeting the same-day care needs of patients and the local community through a collaboration with primary care, specialty care, and ancillary providers.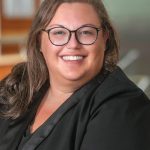 Altman earned her medical degree from the Philadelphia College of Osteopathic Medicine in Atlanta and completed her residency at Broward Health Medical Center Department of Family Medicine, Fort Lauderdale, Fla. She earned her master's degree in global health from Emory University, Rollins School of Public Health in Atlanta. Prior to joining the Baystate Wing Hospital medical staff, she was a hospitalist at Mercy Medical Center in Springfield. She is board-certified in family medicine and a member of the American Board of Family Medicine. She is also a member of the American Medical Assoc., the American Academy of Family Physicians, and the Society of Hospital Medicine.
Convenient Care is located on the first floor of Baystate Wing Hospital within the Baystate Health & Wellness Center – Palmer, next to Baystate Primary Care. Patients can schedule an appointment by calling (413) 370-7000.
Ruth Named Vice President of Program Supports for Pathlight
SPRINGFIELD — Lakesha Ruth, an educator and advocate within the disability and human-services field, recently joined Pathlight's leadership team as vice president of Program Supports.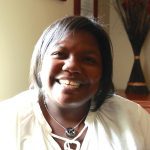 Pathlight, established in 1952 and headquartered in Springfield, is a pioneer in services for children, teens, and adults with intellectual and developmental disabilities throughout the four counties of Western Mass.
Ruth started her career at Pathlight four years ago in the Family-Based Living program, working first as a manager and then as a director of the program. In her new role, she will oversee the programs and services that support the people of Pathlight, including training, quality, and clinical and behavioral supports.
Ruth says she has been drawn to career paths centered around helping others. She attended Lincoln University for her bachelor's degree in elementary and special education and then continued her education by obtaining a degree in organizational leadership and management from Central Connecticut State University and Springfield College. Her clinical background is in marriage and family therapy.
Willie Ross School for the Deaf Announces Stearns as Trustee
LONGMEADOW — Willie Ross School for the Deaf (WRSD) announced that Mary-Anne Stearns, CPA has joined the school's board of trustees. A partner at Whittlesey since 2014, with more than 35 years of experience in public accounting, she has served on the school's audit committee for several years.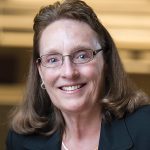 Stearns is a member of the American Institute of Certified Public Accountants and the Massachusetts Society of Certified Public Accountants, and is a finance and audit committee member for the Community Foundation of Western Massachusetts. She has also been involved with the Loomis Communities for many years and currently serves on the finance and audit committee, and is a past board member for the organization.
Stearns is also a past board member and treasurer of the Greater Springfield Chapter of CISV Inc., an international nonprofit organization. She has a bachelor's degree, cum laude, in business administration with a concentration in accounting from UMass Amherst.
The Willie Ross board of trustees also recently appointed two board members to its executive committee in at-large positions. Lucie Lewis and Claire Sanders are new to the board in the past year. Lewis is an adjunct professor at various local colleges and is also an author. Sanders is the chair of the Deaf Studies program at Holyoke Community College.
Family-medicine Provider Dunton Joins Williamstown Medical
WILLIAMSTOWN — Berkshire Health Systems (BHS) announced the appointment of Dr. Shauna Dunton to the medical staff of Berkshire Medical Center and the provider staff of Williamstown Medical, a rural health clinic of Fairview Hospital affiliated with BHS.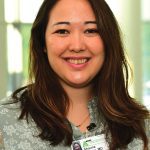 Dunton is accepting new patients in need of primary care, including broad-spectrum women's health services. She joins Drs. Steven Cherry, Karen Dobe-Costa, Kristin Lamontagne, Douglas O'Neill, and Sarah Turner; nurse practitioners Sarah Kangas, Jennifer Mygatt, and Ana Luisa Neal, and physician assistants Colleen Henry, Jacob Shelsy, Katie Thurber, and LaTasha Turner at Williamstown Medical.
Dunton received her medical degree from the Medical School for International Health at Ben Gurion University in Israel and completed her residency at Ellis Hospital in Schenectady, N.Y.
For an appointment with Dunton, call Williamstown Medical at (413) 458-8182.
Bowen Joins BMC, Pulmonary Professional Services of BMC
PITTSFIELD — Berkshire Health Systems announced the appointment of Dr. Glenda Bowen, a board-certified and fellowship-trained pulmonologist, to the medical staff of Berkshire Medical Center and the provider staff of Pulmonary Professional Services of BMC. She is accepting new patients in need of pulmonary care and is partnered with Drs. Hafez Alsmaan, Cynthia Callahan, Wing Kong, Julio Miranda, David Oelberg, and Jack Ringler.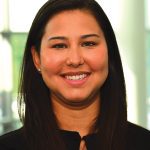 Bowen is board-certified in internal medicine and pulmonary disease and was fellowship-trained in pulmonary/critical care at the University of Vermont Medical Center, Burlington, and Sleep Medicine at Yale University School of Medicine. She received her medical degree from Universidad Nacional Autonoma de Honduras and completed her residency at Danbury Hospital in Connecticut.
For an appointment with Bowen, ask your primary-care physician for a referral or call Pulmonary Professional Services of BMC at (413) 447-2695.
BFAIR Promotes Brown-Wood to Director of Employment Services
NORTH ADAMS — BFAIR promoted Kayla Brown-Wood to director of Employment Services after three years as assistant director.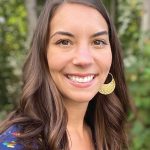 Brown-Wood has been with BFAIR since 2016, where she began as the Employment coordinator and was then promoted to assistant director in 2018. She has been pivotal in providing support and placements with local employers for people with disabilities, including the successful operation of BFAIR's bottle and can Redemption Center located on Massachusetts Avenue in North Adams. She has a bachelor's degree in interdisciplinary studies and a minor in psychology from Fitchburg State University and is pursuing her master's degree in public health administration.
"I am thrilled for the opportunity to step into this role and am thankful for the organization's continued support of my professional development and aspirations," Brown-Wood said. "I look forward to this next chapter and helping serve the needs of those in our community."
Attorney Smith Appointed to HCC Board of Trustees
HOLYOKE — Vanessa Smith, senior vice president and chief legal officer for Baystate Health, has been appointed to the Holyoke Community College (HCC) board of trustees by Gov. Charlie Baker. The term will run until March 1, 2025.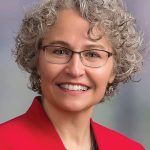 "I am passionate about education and its ability to empower, inspire, break down barriers, and create pathways to opportunity," Smith said.
Smith has worked for Baystate Health since 2016 as associate general counsel, vice president, chief general counsel, and now senior vice president and chief legal officer. Prior to that, she was a partner in the law firm Bulkley, Richardson and Gelinas, LLP in Springfield. She has also worked as an assistant attorney general in the New York Attorney General's Office in Syracuse and as a court attorney for the New York State Court of Appeals. She holds a law degree from Syracuse University College of Law and a bachelor's degree in French from Wells College.
Mercy Medical Center Announces Appointments to Local Boards
SPRINGFIELD — Mercy Medical Center announced that Lisa McCarthy, president of Yankee Candle Co., has been appointed to the board of directors for the hospital. She previously served in several financial leadership positions at the South Deerfield business before taking on her current role.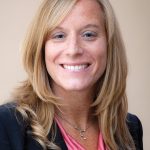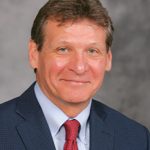 At the same time, Nicole D'Amour Schneider has been selected to chair the Mercy philanthropy advisory board. D'Amour Schneider is vice president of Supermarket Operations for Big Y Foods Inc., responsible for driving operational excellence throughout the chain.
On the regional level, Bill Silvanic has been named to the regional finance committee for Trinity Health Of New England. Prior to his retirement, Silvanic served as senior vice president of Product and Retirement Services for MassMutual Financial Group.
"Lisa McCarthy, Nicole D'Amour Schneider, and Bill Silvanic are not only generous with their time and talent, they also demonstrate their commitment to the local community in numerous ways," said Deborah Bitsoli, president of Mercy Medical Center and its affiliates. "We are confident that their dedicated service, business acumen, and visionary leadership will prove beneficial to their boards, and ultimately to those we serve."
Fallon Health Names Creavin VP, Corporate Controller
WORCESTER — Fallon Health, a not-for-profit healthcare-services organization predominantly focused on government programs, announced the addition of Beth Creavin as vice president and corporate controller. She is responsible for oversight of all corporate accounting functions, procurement, and facilities.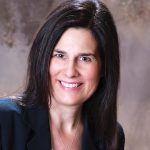 Creavin joins Fallon from Point 32 Health, where she served as the corporate controller of Point32Health, the newly formed Tufts-Harvard Pilgrim Health Care (HPHC) entity. Prior to that, she was the vice president and controller for HPHC and served 18 years as Audit director for Deloitte, where she was responsible for all aspects of client service.
She holds a bachelor of business administration degree from UMass Amherst and has completed several programs, including the Emerging Leaders Program at UMass Boston and Negotiation Leadership from Harvard Law School. Additionally, she serves as vice chair of the Lovelane Special Needs Horseback Riding board of directors.
Rehab Resolutions Names Satkowski Director of Clinical Operations
WEST SPRINGFIELD — Rehab Resolutions Inc. recently welcomed Tara Satkowski as director of Clinical Operations. She began her career as a physical therapist assistant with Rehab Resolutions and is excited to rejoin the team.
Her recent experience as a corporate-level operations manager with oversight of more than 20 locations brings a skillset in business development and strategic planning to our team. She hopes to use her past clinical and operational experience to support the growth and longevity of the company.
Satkowski's vision is to build upon the company's innovative approaches and build its customer base to become the preferred physical-therapy provider in the area. Her goals are to provide structured and consistent support to the team in order to provide the highest quality of patient care, excellent customer service, staff retention, continuity of care, and a mentorship program for new PT graduates.
Public Health Institute Welcomes Five Team Members
SPRINGFIELD — The Public Health Institute of Western Massachusetts announced five new appointments.
Liv Anna Homstead is the coalition building manager, leading COVID-19 communications and collaborating on the 413Cares community-resource database. She is also developing a COVID-19 communications, outreach, and education strategy that includes collaboration with local and regional stakeholders.
Amy Khalil is the finance and contracts manager. She brings her unique experience to her dual role overseeing the Public Health Institute's many contracts and growing financials.
Kimberly Maende is a project coordinator providing outreach and promotion for the Pioneer Valley Asthma Coalition, the Springfield Healthy Homes Collaborative, and the 413Cares online community-resource database.
Lisa Ranghelli is a senior research associate and conducts research and evaluation for anchor institutions, collaboratives, and community-based organizations that are striving to advance health equity in the region.
Tiffany Rufino is the Youth Mental Health Coalition manager and leads the coalition's charge to destigmatize mental health among Springfield youth and begin to normalize conversations about experiencing stress, anxiety, trauma, depression, and when to seek help.