Baystate Medical Center Names Interim President, CNO
SPRINGFIELD — A respected healthcare professional with more than 30 years of clinical leadership, Frank Cracolici, has been named interim president of Baystate Medical Center. Meanwhile, Joanne Miller, who has more than 30 years of hospital-operations experience, has been named interim chief Nursing officer (CNO).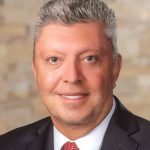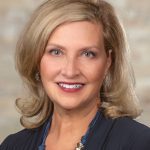 Cracolici has an extensive background in leading hospitals and most recently served as senior advisor to the CEO of Morton Hospital, a member facility within the Steward Health Care System, a $7 billion system comprised of 36 hospitals with more than 40,000 employees. He was responsible for the day-to-day operations for the 125-bed hospital located in Central Mass., which includes 440 physicians and 730 associates, an active Emergency Department with more than 45,000 visits per year, 5,500 inpatient discharges, and an operating budget of $125 million.
Previously, Cracolici was president and CEO of St. Vincent Medical Center, part of Verity Health System, in Los Angeles, where he was responsible for all strategy, hospital operations, and ambulatory services for the 366-bed hospital. He has also held leadership roles as executive vice president and chief operating officer, and then president and CEO, at St. Luke's-Roosevelt Hospital Center in New York City, where he was responsible for the oversight of 1,000 inpatient beds and strategic planning for all clinical and operational departments of the dual campus hospital center and level 1 trauma center.
Cracolici is a Johnson & Johnson fellow from the Wharton Business School at the University of Pennsylvania and has a master of professional studies degree in health services administration and a bachelor's degree in business and health services administration from the New School for Social Research in New York City. He earned his diploma of nursing at Englewood Hospital and Medical Center School of Nursing in Englewood, N.J.
For 19 years, Miller served as senior vice president, Patient Care Services; vice president, Surgical Services; chief Nursing officer, and interim CEO in both major academic health systems and community-based hospitals.
Most recently, she served as CNO/vice president at Carson Tahoe Health in Carson, Nev., and interim CEO/CNO at Jupiter Medical Center in Jupiter, Fla. She was also CNO/vice president, Patient Care Services at Johns Hopkins Medicine/Sibley Memorial Hospital in Washington, D.C. In this capacity, she led the development, implementation and evaluation of nursing-practice and patient-care standards across the acute-care hospital, ambulatory sites, and its skilled-nursing and assisted-living facilities. She held system nursing leadership roles to foster collaboration and promote peer learning to improve quality and the patient experience.
Miller holds a doctorate in executive nursing practice from Drexel University, a master's degree in nursing administration from the University of Hartford, and a bachelor's degree in nursing from Mount Saint Mary College. She is a Malcolm Baldridge executive fellow.
Payne Joins Physical Medicine & Rehabilitation Services of BMC
PITTSFIELD — Berkshire Health Systems announced the appointment of Dr. Nicole Payne, a board-certified and fellowship-trained physiatrist, to the medical staff of Berkshire Medical Center and the provider staff of Physical Medicine & Rehabilitation Services of BMC.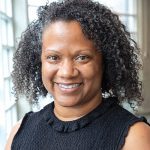 Payne is accepting new patients in need of physiatry services and is partnered with Dr. Katie Hatt at Physical Medicine & Rehabilitation Services of BMC.
Payne comes to the Berkshires from Maine, where she served with Northern Light AR Gould Hospital in Presque Isle. She previously worked at medical centers in Georgia, Washington state, Kansas, Vermont, and Tennessee.
Payne is board-certified in physical medicine and rehabilitation, as well as brain-injury medicine. She received her M.D. degree from Medical College of Ohio, Toledo, and completed her residency in physical medicine and rehabilitation at the University of Toledo Medical Center. Her clinical interests include musculoskeletal ultrasound, fluoroscopy procedures, and Botox and Xiaflex treatments.
HNE Appoints Cohen Chief Financial Officer
SPRINGFIELD — Health New England announced the recent appointment of Lisa Cohen to the role of vice president of Finance and chief financial officer.
In this position, Cohen is responsible for leading Health New England's financial strategy, accounting, actuarial, underwriting, and financial reporting, ensuring its ability to provide cost-effective healthcare coverage while maintaining high-quality member care. She joins Health New England's executive leadership team and reports directly to Richard Swift, president and CEO.
Cohen comes to Health New England from Fallon Health in Worcester, where she was vice president of Financial Planning and Accounting Operations, and served as interim chief financial officer in 2019. Prior to Fallon Health, she was chief financial officer for Ascentria Care Alliance. She also served as chief financial officer at the PACE Organization of Rhode Island.
Cohen earned her bachelor's degree in accounting and MBA from UMass Dartmouth. She has been a member of the American Institute of CPAs for more than 20 years and maintains active certification as a certified public accountant and certified global management accountant.
Riverside Industries Announces Retirement of President and CEO
EASTHAMPTON — Char Gentes, president and CEO of Riverside Industries in Easthampton, announced that, after nearly a decade as president, she will be retiring at the end of 2021. Riverside Industries is a nonprofit agency that has been empowering individuals with intellectual and developmental disabilities to live rich and full lives for more than 50 years.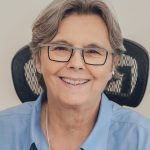 "I will reach the great age of 65 near the end of this year and look forward to a slower pace and more free time in this next chapter of my life," Gentes recently told her staff. She has spent most of her working life at Riverside, celebrating a tenure of more than 37 years. During that time, she held the position of president for just under 10 years, leading the transition from the well-established model of shelter workshop to community-based services.
The Employers Assoc. of the NorthEast is leading Riverside Industries' executive search for a new president and CEO. The recruitment process has already begun, with the board forming a search committee earlier this spring. The goal is for the new president to work alongside Gentes for a month, allowing for a smooth transition.
Community Health Programs Names Faber Interim CMO
GREAT BARRINGTON — Dr. Kenneth Faber has been named interim chief medical officer at Community Health Programs Inc. (CHP).
Faber was recently vice president of Clinical Care at Grand Rounds Inc., a San Francisco-based healthcare company, where he focused on accelerating development of the practice's remote care services following the COVID-19 shutdown.
From 1997 to 2019, he worked with Colorado Permanente Medical Group in a series of leadership positions, including clinical care provider, senior physician director, chair of the internal review board, physician director for process improvement, and, most recently, vice president. As a practicing physician, he worked with Colorado Reproductive Endocrinology, and was an assistant professor in the University of Colorado Department of Reproductive Endocrinology
At CHP, Faber succeeds Dr. Christopher Sprowl, who departed his 10-month interim role to take a position as president of Sinai Medical Group/Ambulatory Enterprise in Chicago.
He earned his medical degree at the University of Michigan School of Medicine and went on to complete a residency training in obstetrics and gynecology at Maine Medical Center, followed by a fellowship in reproductive endocrinology at Duke University School of Medicine. He earned his bachelor's degree in biology at University of Michigan.
Faber was named Top Doctor by Denver's 5280 magazine in 2011, and he was awarded the Council on Resident Education Teaching Award in 1999, 2000, and 2002.
MLKFS Names Govan VP of Youth Services
SPRINGFIELD — Martin Luther King Jr. Family Services Inc. (MLKFS) appointed Zaida Govan vice president of Youth Services. She will direct all educational programming, including after-school, summer, and college-readiness programs.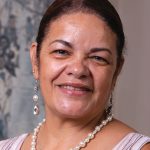 Govan is a licensed clinical social worker and an accomplished community organizer who has worked with the Mason Square Health Task Force and its Drug Free Communities efforts. Her community work also includes serving as a board member of the Wellspring Cooperative Corp. and Wellspring Harvest Greenhouse, as well as a board member of the League of Women Voters of Northampton. She is president of the Indian Orchard Citizens Council and president of the Springfield Community Land Trust, whose mission is to bring permanent, affordable housing to Hampden County. She also started community-garden efforts in both the Indian Orchard and Mason Square neighborhoods.
Govan attended the University of South Carolina in Columbia and holds undergraduate and graduate degrees from Springfield College, including a master's degree in social work and human services.
CHC's Barber Honored by Massachusetts League of Community Health Centers
SPRINGFIELD — Caring Health Center (CHC) of Springfield announced that its president and CEO, Tania Barber, received the prestigious Outstanding Massachusetts Community Health Center Executive Director/CEO Award presented by the Massachusetts League of Community Health Centers. This honor was bestowed to her during the league's virtual award gala on June 25.
Barber leads Caring Health Center, the only federally funded (Section 330) institution in the Greater Springfield area. The center provides a wide range of essential health services to patients regardless of ability to pay. Caring Health Center is one of the most culturally diverse organizations in the area and offers translation services in 39 different languages at three locations throughout the city. The center employs a staff of more than 250 and serves close to 20,000 patients annually.
A commitment to excellence and growth underscores Barber's tenure with CHC. She is a strong advocate for a better healthcare system and believes in the importance of providing patients with an integrated and comprehensive approach to healthcare. She transformed CHC by adding new programs and services such as behavioral health, a wellness center, an on-site pharmacy, dental services, urgent care, and a recovery program for people with substance disorders. And in response to the pandemic, CHC opened a new vaccine clinic on Sumner Avenue to make access to the COVID-19 vaccine easier for members of underserved communities.
Craney Named VP of Sales at Insurance for Students, FutureHealth
WEST SPRINGFIELD — Michael Craney has been named vice president of Sales with Insurance for Students and FutureHealth. With more than a decade of experience in the insurance and financial industries, he is a part of a dedicated team that works together to provide clients with the highest possible level of service.
Craney is responsible for sales and management of student health-insurance accounts at colleges and universities nationwide. His goal is to understand the needs of both the institution and its students and to deliver a program that eliminates unnecessary costs, delivers innovative health and wellness solutions, and provides a campus with a custom plan design that fits in with its overall health objective.
Craney earned a bachelor's degree in business administration from Millersville University and holds his 2-15 Resident Health & Life license.