Send your photos to: Picture This; c/o Joseph Bednar, The Healthcare News, 1441 Main Street, Springfield, MA 01103; or e-mail bednar@healthcarenews.com
Please include detailed caption material and your name and contact information.
---
---
Garden Dedication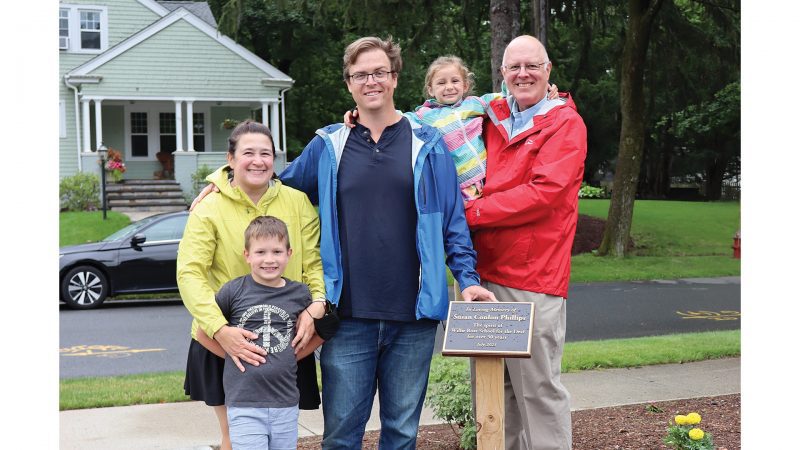 Willie Ross School for the Deaf recently honored longtime board member Susan Conlon Phillips, who passed away in 2020, with a garden dedication in her memory. The garden is planted in the front of the school at 32 Norway St., Longmeadow. Phillips served on the Willie Ross board for 32 years in various capacities, including as chairperson and treasurer. She was an attorney and city solicitor for the city of Westfield. Pictured, from left: members of Phillips' family, daughter-in-law Jolene, grandson William, son Jonathan. granddaughter Atia, and husband William.
---
Supporting the Kids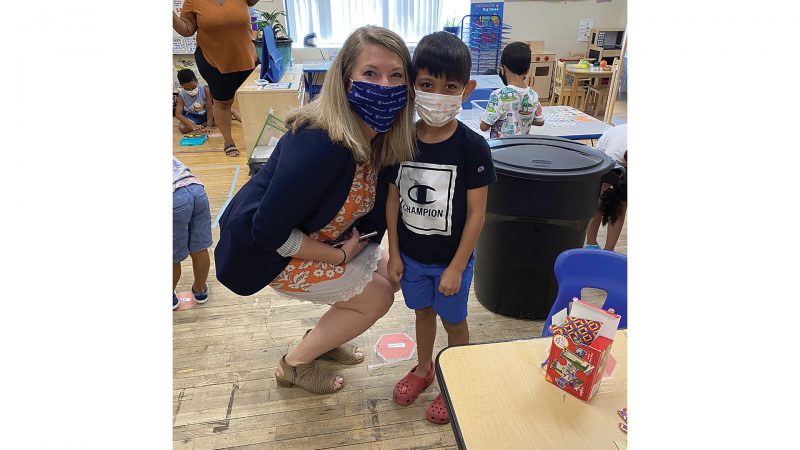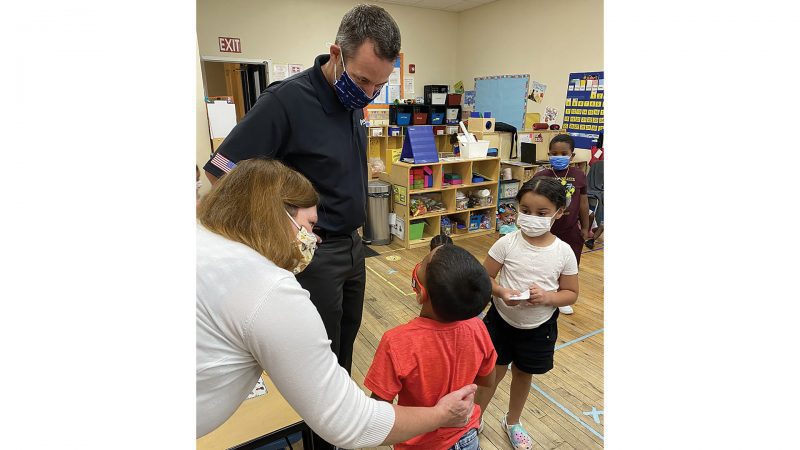 Smith & Wesson recently committed $20,000 in corporate giving to Square One, in addition to funds donated by employees as part of their commitment to social responsibility. The company has previously supported the agency's early-education and care initiatives and programs to support victims of domestic violence. It was also among the first businesses in the region to fund Square One's response to the COVID-19 crisis. Pictured: Smith & Wesson's Caitlin Roman (top) and Mark Smith (bottom) meet some preschool children from Square One's Main Street classroom before the check presentation.
---
Heritage Week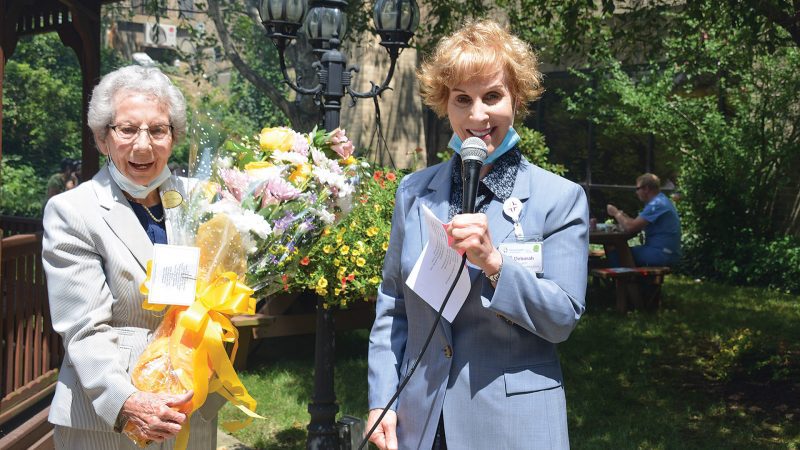 Mercy Medical Center celebrated its Heritage Week on July 19-23, a time when the organization reflects on its early days and the many contributions the Sisters of Providence have made to the local community. Pictured: Mercy President Deborah Bitsoli presents a bouquet of flowers to Sister Mary Caritas, Mercy board member and former Mercy Hospital president, at a colleague barbeque, where Caritas recounted stories about the beginnings of the health ministry and thanked colleagues for their continued commitment to providing a healing environment.