Send your photos to: Picture This; c/o Joseph Bednar, The Healthcare News, 1441 Main Street, Springfield, MA 01103; or e-mail bednar@healthcarenews.com
---
Round Up for Change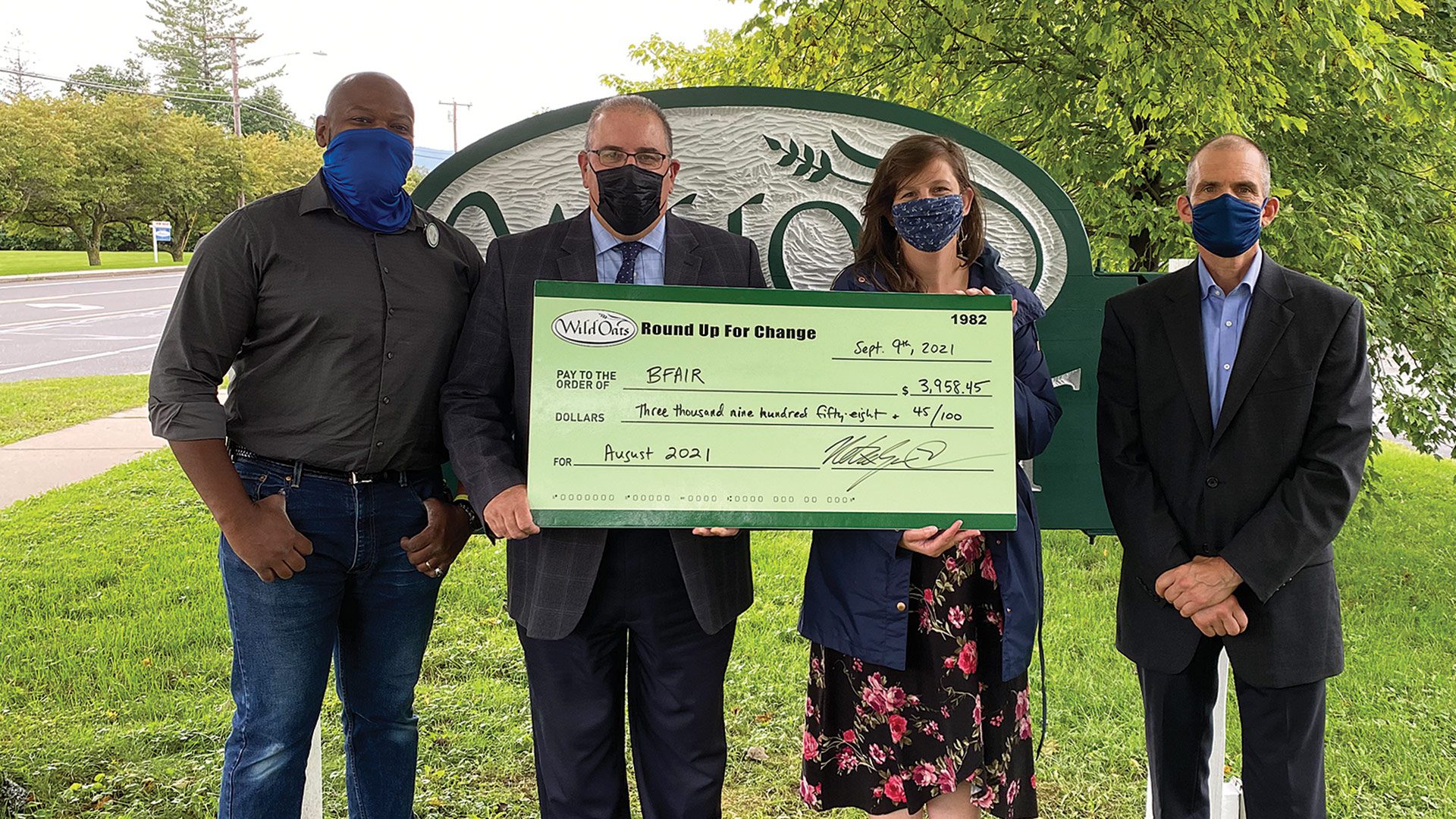 BFAIR raised more than $3,900 as the August charity of choice for the Wild Oats Market Round Up for Change Program. Since June 2020, this program has generated more than $40,000 for local nonprofits. Throughout August, customers visited Wild Oats Market in Williamstown and rounded up the total amount of their purchases to the next whole dollar at checkout. All the money collected went directly to supporting the individuals served and programs and services provided by BFAIR.
---
Impactful Visit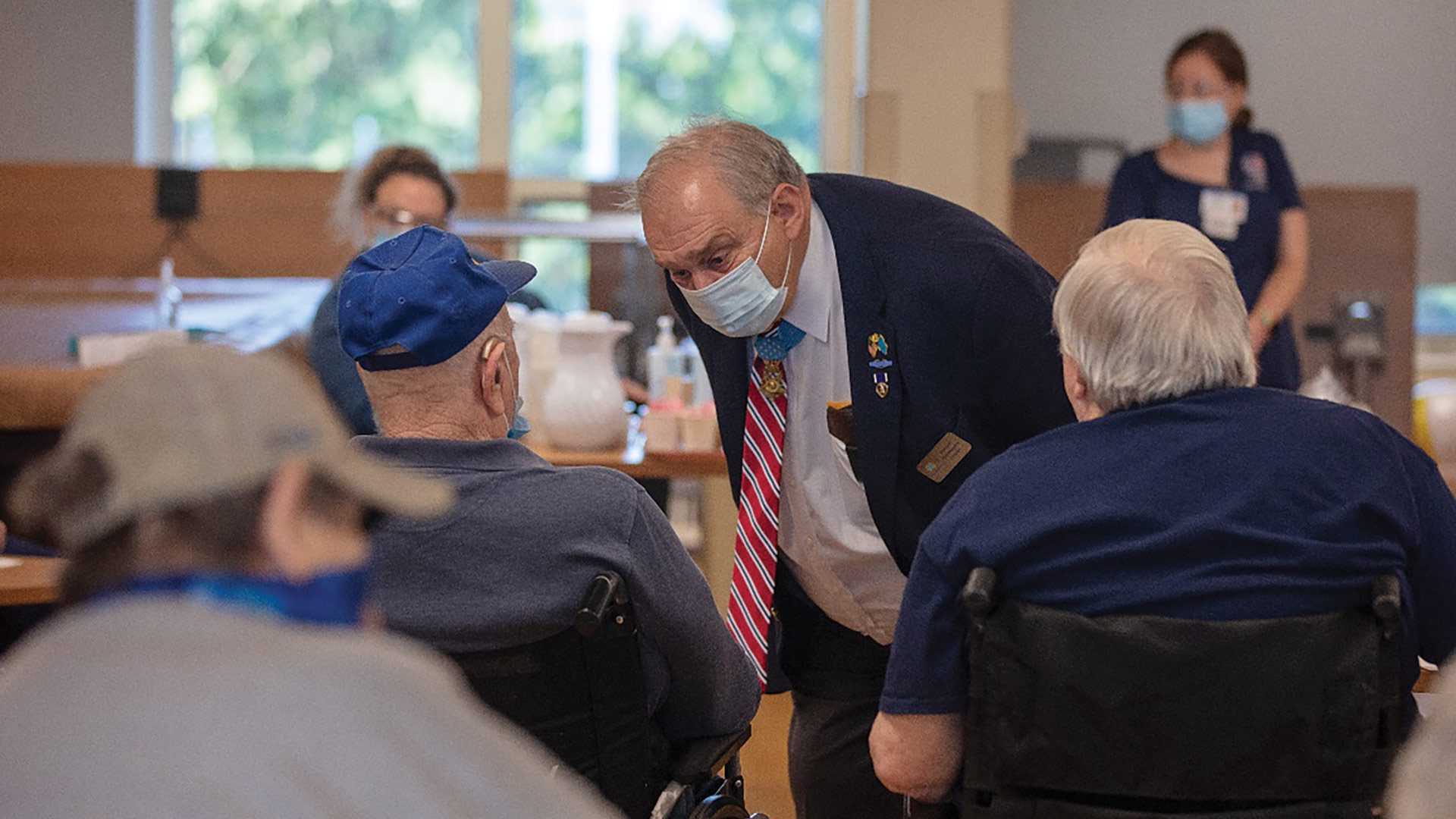 As part of community activities associated with the recent 2021 Medal of Honor Convention in Boston, Medal of Honor recipients visited veterans residing at the Soldiers' Homes in Holyoke and Chelsea. Medal of Honor recipient Michael John Fitzmaurice (pictured) flew in a Massachusetts National Guard Blackhawk helicopter to the Soldiers' Home in Holyoke and met with veterans in the building's canteen. The veteran residents shared camaraderie with Specialist Fourth Class Fitzmaurice and told stories of their time in the service. (Photo by Dave Wilkinson)
---
Sharing Unique Voices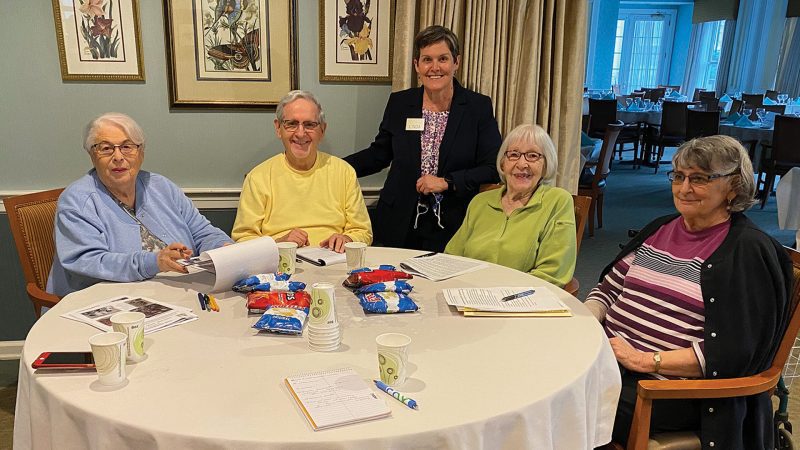 The Hummingbird, a resident-produced periodical at Glenmeadow, has provided a voice for residents at the life-plan community in Longmeadow since 2017. The quarterly began as a collection of notes from residents and morphed into a resident-driven literary journal of sorts, featuring stories, poems, articles, memories, reflections, and other food for thought. Pictured: some of the Hummingbird team at an editorial meeting, from left: Mona Holtman, Dwight Ebeling, Linda Edwards, Pat Smith, and Leslie Hastings.
---
Grand Opening at Venture X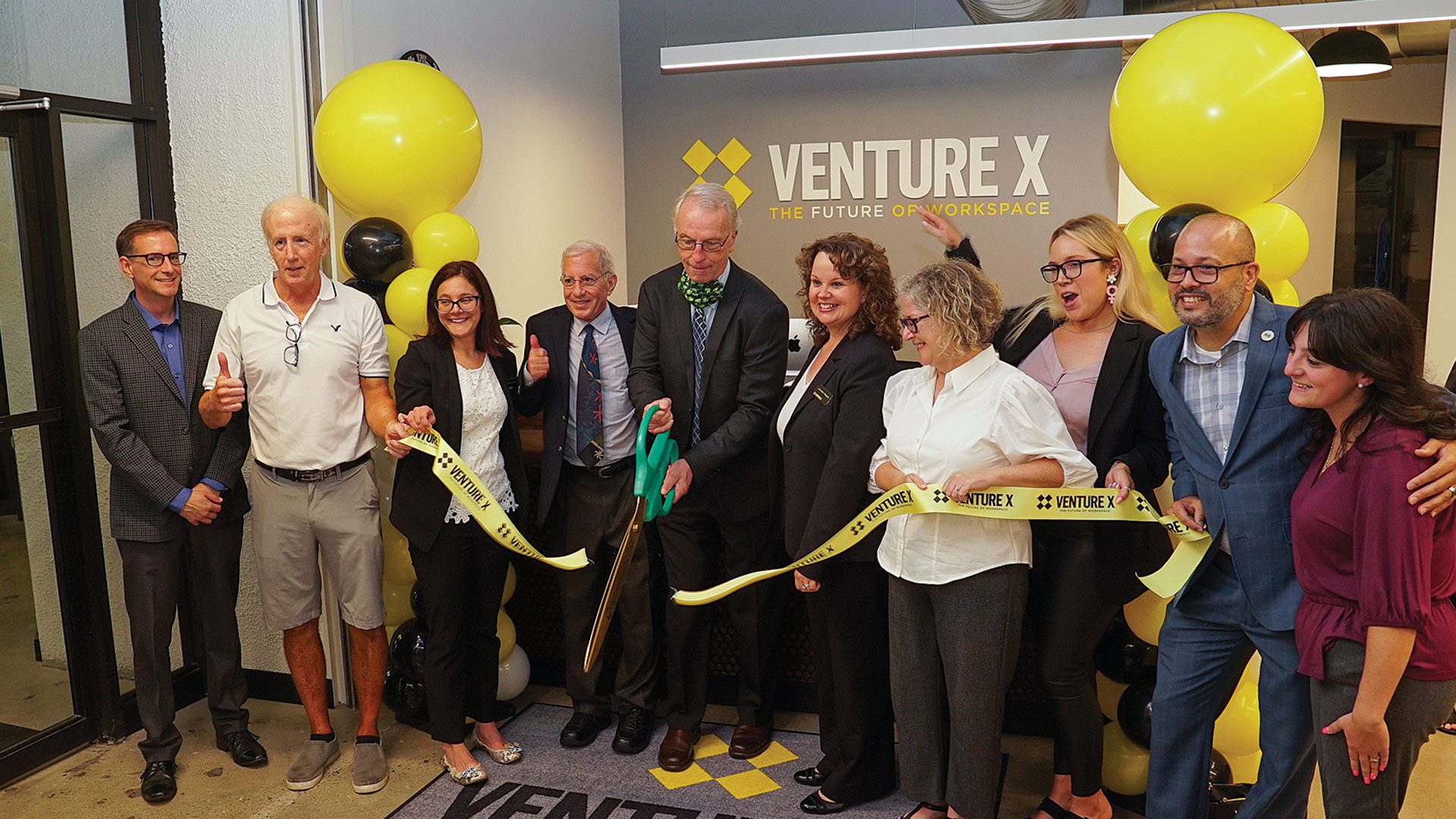 Venture X Holyoke celebrated the grand opening of its co-working space on Sept. 9, drawing more than 80 guests who enjoyed drinks, food, live music, and tours of the facility. Pictured: the Venture X Holyoke team cuts the ribbon at the grand opening. (Photo by Aiden McDonald)
---
A New Home for Girls Inc.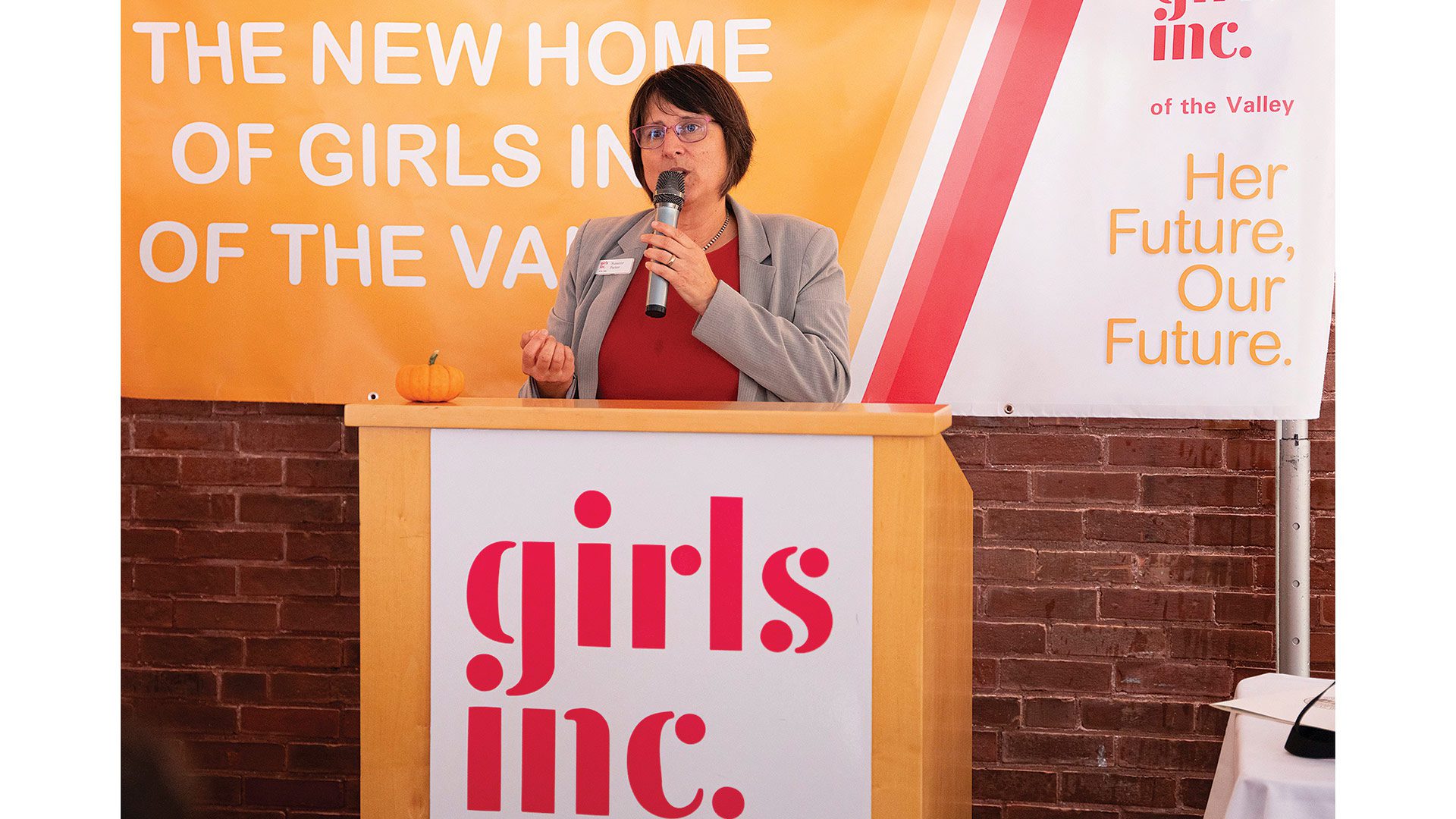 Girls Inc. recently acquired the former O'Connell Companies headquarters on Hampden Street in Holyoke and, after extensive renovation efforts, plans to open the new facility next year. As part of a strategic plan created more than four years ago, Executive Director Suzanne Parker (pictured) said the nonprofit has sought a new home that will bring all its programs together under one roof and facilitate growth, enabling it to serve more girls in the Pioneer Valley. The new center's 16,000 square feet will include a cutting-edge STEM makers' space, a library, two multi-purpose rooms, a teen lounge, a kitchen and dining area, administrative offices, and more.
---
Fore a Good Cause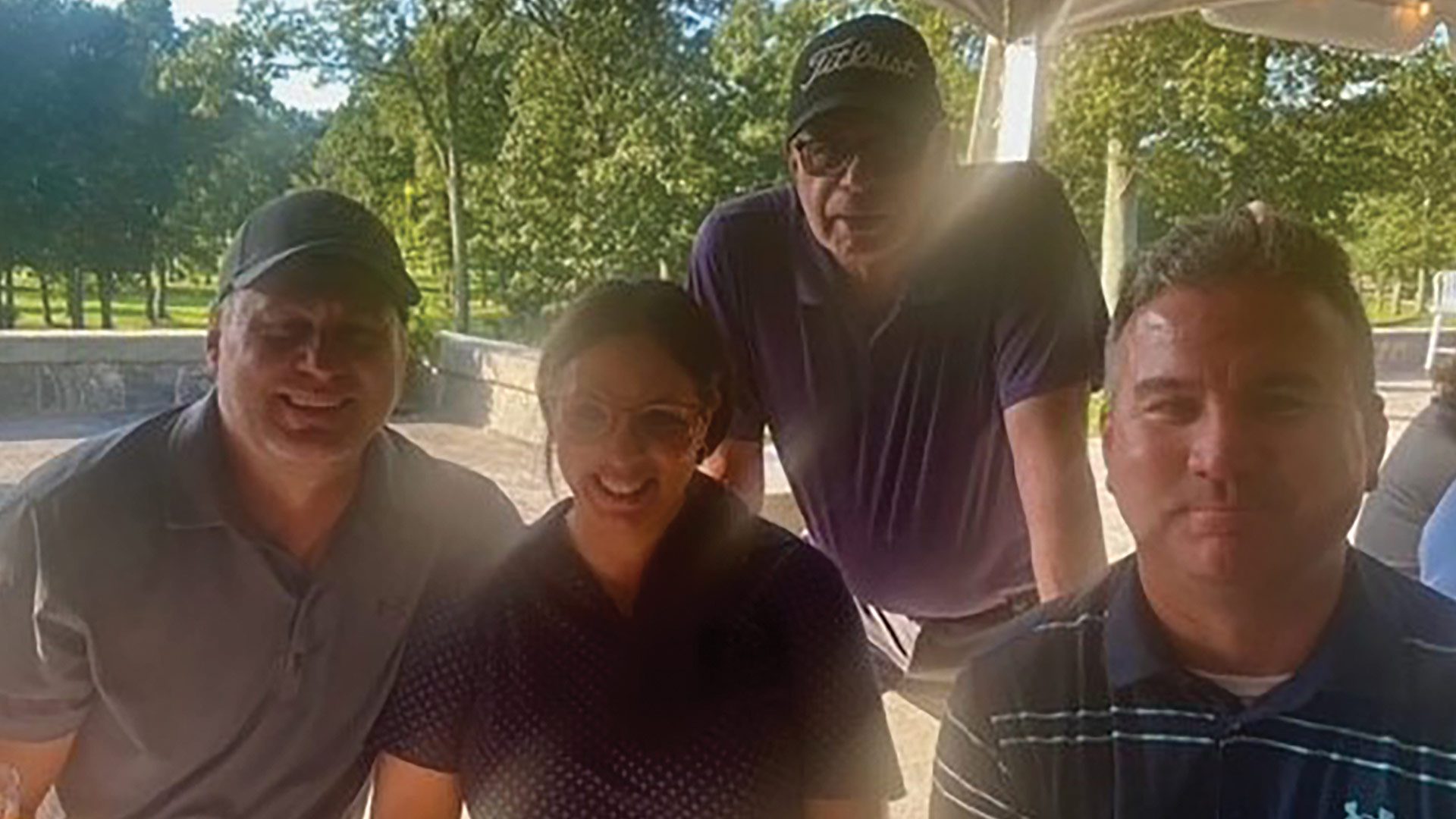 The Royal Law Firm was the signature cocktail sponsor of the CHD Cancer House of Hope golf tournament held on Sept. 13. The Royal foursome included, from left, Joe Eckerle, Tanzi Cannon-Eckerle, HCN Editor George O'Brien, and Tim Netkovick.
---