Send your photos to: Picture This; c/o Joseph Bednar, The Healthcare News, 1441 Main Street, Springfield, MA 01103; or e-mail bednar@healthcarenews.com
Please include detailed caption material and your name and contact information.
---
Putting for a Purpose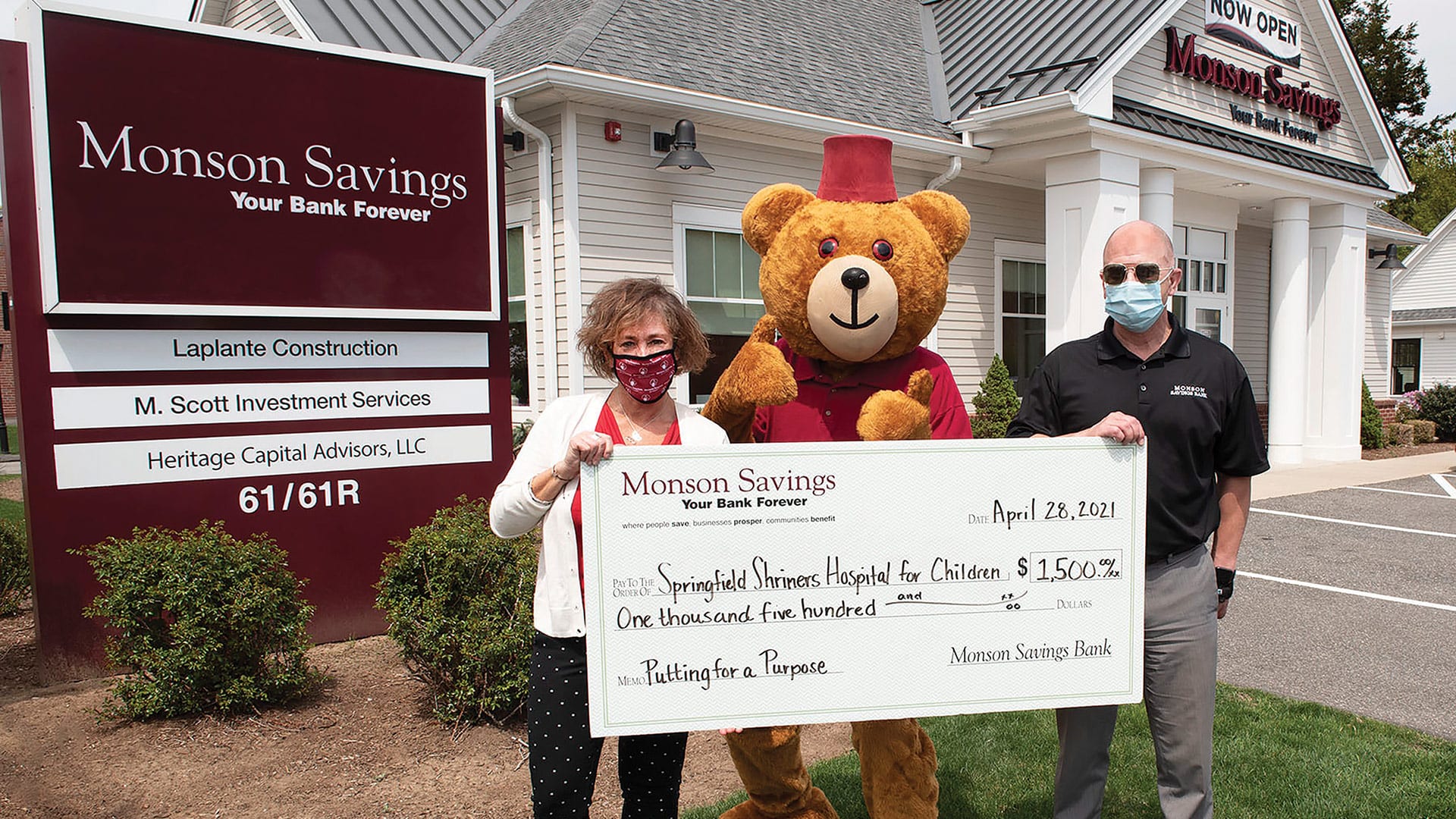 Monson Savings Bank President and CEO Dan Moriarty (right) recently met with Stacey Perlmutter (left), director of Development for Shriners Hospitals for Children – Springfield, and Fezzy Bear, the Shriners' ambassador, to present the bank's $1,500 donation to the Shriners' Putting for a Purpose Mini Golf Tournament. The hospital provides treatment to children regardless of families' financial capabilities and relies on donations from events, like its fund-raising mini-golf event, to provide expert care. This year's event is set to take place Sept. 9-11 at Stony Falls Miniature Golf at McCray's Farm in South Hadley.
---
Creature Comforts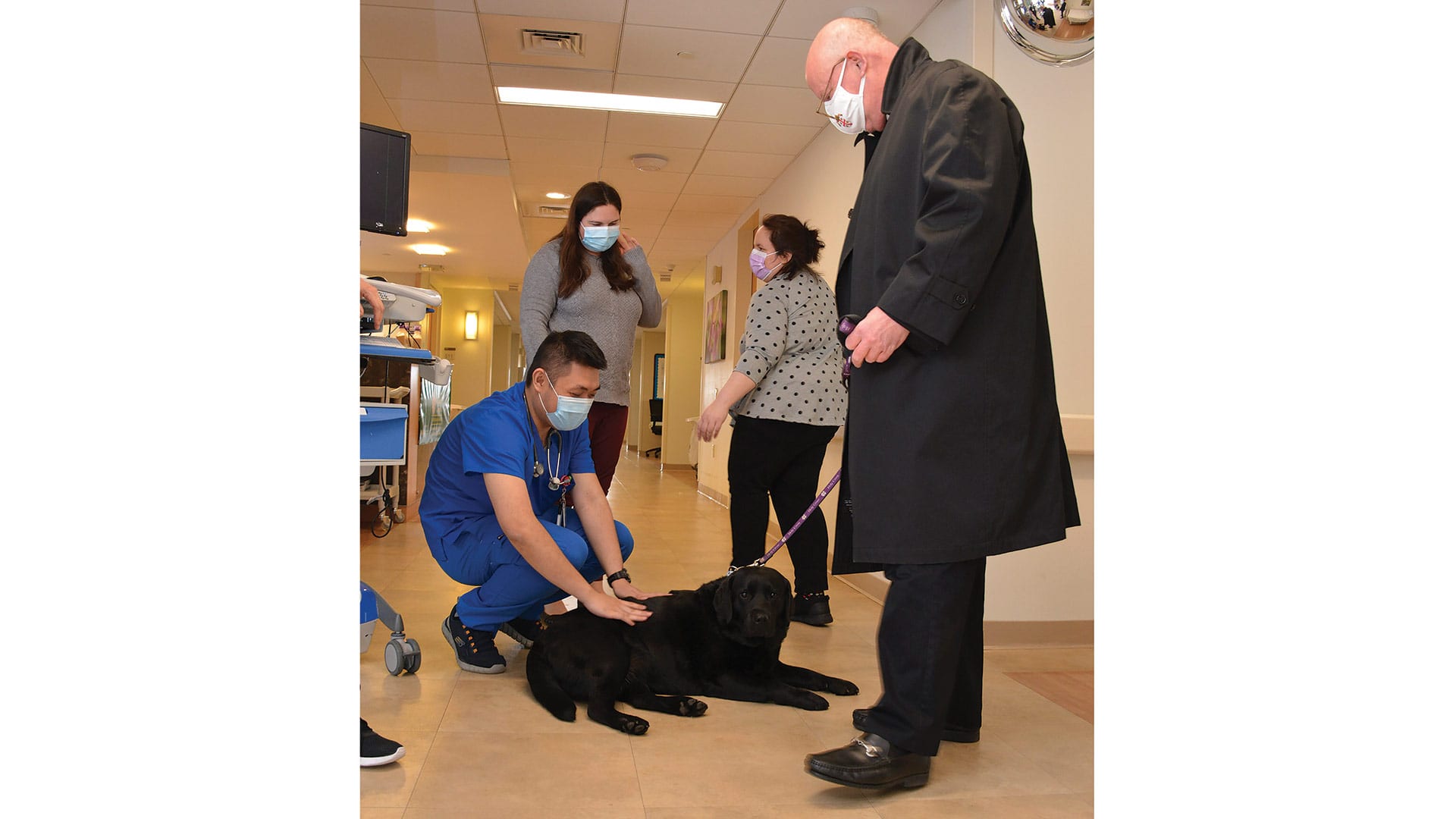 The Most Rev. William Byrne, bishop of the Roman Catholic Diocese of Springfield, recently made an appearance at Mercy Medical Center accompanied by Zélie, his 3-year-old black Labrador retriever, to greet staff members at the hospital. Mercy colleagues welcomed the opportunity to take time out of their day to spend a few minutes with the comfort dog — and she enjoyed the attention, too. Pictured: Byrne (right) introduces Zélie to Tuan Dao, RN, and Kathleen Werner, LCSW.
---
Sock It to Stigma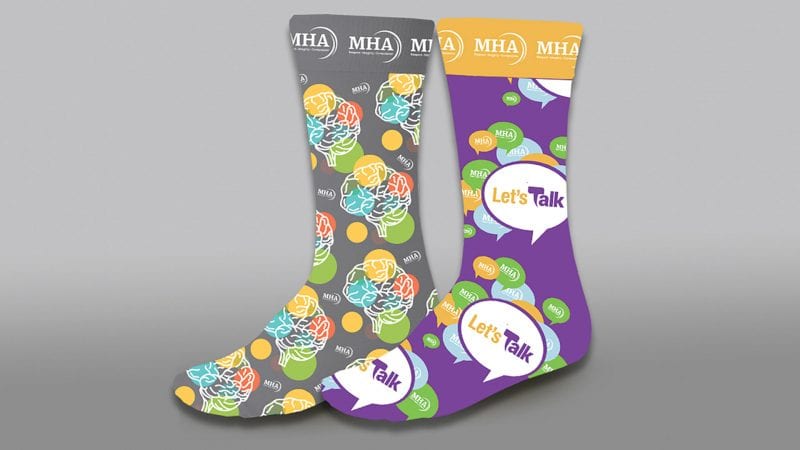 Lenny Underwood, owner of Upscale Socks, teamed up with the Mental Health Assoc. (MHA) throughout May, Mental Health Awareness Month, with a new line of socks to support mental-health awareness. "I see how stigma relates to getting help — or not getting help — with mental wellness," Underwood said. "It has been an issue I have seen and heard in my adulthood. But I'm optimistic when I see people in the public eye tell their story, being honest and vulnerable, because folks look up to others who are open and relatable. It helps to create more of a dialogue." The socks will be available throughout the year at www.upscalesocks.com and at www.mhainc.org.
---