Baystate Wing Names Sills Chief of Emergency Medicine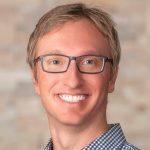 PALMER — Dr. Joseph Sills, a physician leader in the area of emergency medicine, has been named chief of Emergency Medicine at Baystate Wing Hospital.
Before joining the Baystate Wing team, Sills was a member of the Emergency Medicine Department at Baystate Medical Center, where he recently completed an administrative fellowship. He currently serves as an instructor of Emergency Medicine at UMass Chan Medical School – Baystate.
Sills has an interest in emergency-department (ED) operations as well as clinical informatics and has led clinical innovations and quality-improvement projects during his time at Baystate Medical Center. Prior to coming to Baystate, he served as the associate medical director of Seton Medical Center in Daly City, Calif. He graduated from Tufts University School of Medicine in Boston in 2013, and completed his residency at the University of California San Francisco and San Francisco General Hospital. He is a member of the American College of Emergency Physicians and a diplomate of the American Board of Emergency Medicine.
Sills joins Baystate Wing Hospital as chief of Emergency Medicine as Dr. Seth Gemme leaves the role to become vice chair of Clinical Operations for Emergency Medicine, overseeing the daily operations in the Baystate Medical Center Adult Emergency Department as well as the three community EDs at Baystate Noble Hospital, Baystate Wing Hospital, and Baystate Franklin Medical Center in conjunction with the chiefs of each hospital.
BFAIR Promotes Minck to Director of Quality Assurance
NORTH ADAMS — BFAIR announced that Tami Minck has been promoted to director of Quality Assurance from quality facilitator and human-rights coordinator.
Minck has more than 20 years of experience in the human-services field. She holds a master's degree in data analytics from Southern New Hampshire University.
Her primary responsibility is to ensure the delivery of quality support and services, ensuring that regulations are met and all programs are adhering to CARF/DDS standards. She also manages all aspects of the Home and Community Services Information System.
Since 1994, BFAIR has been providing adult family care, residential, employment, and day services for adults and children with developmental disabilities, acquired brain injury, and autism.
Tiwari Joins Team at Berkshire Internists of BMC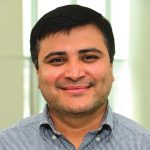 PITTSFIELD — Berkshire Health Systems announced the appointment of Dr. Yagya Tiwari, a board-certified and fellowship-trained infectious disease specialist, to the medical staff of Berkshire Medical Center and the provider staff of Berkshire Internists of BMC. Tiwari is accepting new patients in need of infectious-disease care and joins Drs. Arun Bansal, Rebecca Caine, Sangeetha Gummalla, Areej Khan, Jason Kittler, and Gregory Malanoski in providing care at Berkshire Internists of BMC.
Tiwari comes to the Berkshires from New Bedford Community Health Center, where he served as an infectious-disease and internal-medicine provider since 2018. His clinical interests include antimicrobial stewardship, complex lung and abdominal infections, and viral infections.
He is board-certified in internal medicine and infectious disease and fellowship-trained in infectious disease at Hofstra Northwell School of Medicine in New York. He received his medical degree from Tribhuvan University in Nepal and completed his residency in internal medicine at St. Vincent Hospital in Worcester.
Nonotuck Resource Associates Promotes Gaw to Director of Finance
FLORENCE — Nonotuck Resource Associates announced that Ryan Gaw has been promoted to director of Finance.
Gaw has worked at Nonotuck since 2017. Initially hired as a staff accountant, he has also worked as a senior accountant and accounting manager before his promotion to director of Finance this month. He will now supervise accounts payable, accounts receivable, the staff accountant position, and the billing and A/R coordinator position.
Gaw earned his bachelor's degree in accounting from the University of Rhode Island and his master's degree in accounting from UMass Amherst.
Nonotuck Resource Associates offers shared living, adult family care, and personalized day services for people with disabilities. Each of its services helps support its mission of providing people with disabilities a choice, a voice, and the opportunity to live authentic lives. The agency provides support and services across Massachusetts and is the largest shared-living organization in the state.
Sterling Joins Gastroenterology Professional Services of BMC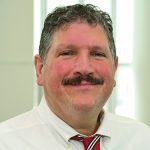 PITTSFIELD — Berkshire Health Systems announced the appointment of Dr. Mark Sterling, a board-certified and fellowship-trained gastroenterologist, to the medical staff of Berkshire Medical Center and the provider staff of Gastroenterology Professional Services of BMC. Sterling is accepting new patients in need of endoscopic and gastroenterology care and is partnered with Drs. Jason Bratcher, Ketisha De Roche, and Jeffrey St. John at Gastroenterology Professional Services of BMC.
Sterling's clinical interests include diseases of the esophagus, stomach, small bowel, colon, pancreas, and liver; esophagogastroduodenoscopy and colonoscopy; endoscopic retrograde cholangiopancreatography; endoscopic ultrasound; endoscopic dilation; and small bowel endoscopy.
He came to the Berkshires after serving at Tufts Medical Center for six years, and previously served as director of Endoscopic Ultrasound at Lahey Hospital and Medical Center in Burlington, and as chief of Gastrointestinal Endoscopy and director of Gastroenterology Service at UMDNJ-University Hospital in Newark, N.J.
He is board-certified in internal medicine and gastroenterology and fellowship-trained in gastroenterology at St. Elizabeth's Medical Center/Faulkner Hospital in Boston, and in advanced endoscopy/gastroenterology at the Cleveland Clinic in Ohio. He received his medical degree from New York Medical College and completed his residency in internal medicine at UMass Medical Center in Worcester.
Respiratory Therapist Fuller Named Winner of PHIL Award
PALMER — Baystate Wing Hospital announced the first annual Pulmonary Health and Illness of the Lungs (PHIL) Award was given to respiratory therapist Paul Fuller, who has provided care to Baystate Mary Lane and Baystate Wing Hospital patients for more than 20 years. Fuller was recognized for the outstanding care he provides to his patients throughout the Med/Surg Unit and in the Emergency Department at Baystate Wing, for his compassion and knowledge, and for always having his patients' best interest at heart.
The PHIL Award is a nationally recognized, hospital-based program that honors respiratory therapists who provide outstanding care and treatment for patients with life-threatening pulmonary illnesses. It was created in 2006 by the family of Philip Lamka, who was diagnosed with interstitial lung disease and courageously battled his condition for three years. Their foundation, FACES, aims to give hope to patients facing life-threatening lung diseases, while celebrating the respiratory therapists who care for them.
Nominations are accepted from clinical providers, hospital leadership, and patients. As winner of Baystate Wing's first annual PHIL Award, Fuller will receive paid tuition to attend a professional conference.
Bacon Wilson Welcomes Pattacini to Estate Planning, Elder Law Practice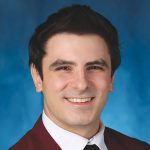 SPRINGFIELD — Bacon Wilson, P.C. announced that attorney Alexander Pattacini has joined the firm. He is a member of the firm's Estate Planning and Elder Law department.
Pattacini earned his juris doctorate with a concentration in transactional law from Western New England University School of Law, where he served as a clinician in the Small Business Clinic. He previously earned his bachelor's degree from the University of Connecticut in Storrs. Prior to joining Bacon Wilson, P.C., he interned with the Connecticut Department of Education Division of Legal Affairs, and served as legal counsel for the Connecticut House Majority Leader's Office. He is a member of the Massachusetts Bar Assoc. as well as the Education Law Assoc. He is licensed to practice in Massachusetts and will be working in all Bacon Wilson office locations, but primarily in Springfield.
Velis Appointed to National Mental-health Task Force
BOSTON — State Sen. John Velis recently attended the first conference of a national task force focused on informing state- and federal-level mental-health policy. Velis was appointed to the task force by the Council of State Governments (CSG) and the National Conference of State Legislatures (NCSL) in recognition of his leadership and work as vice chair of the Mental Health, Substance Use, and Recovery Committee this past session.
The Mental Health Matters: National Task Force on Workforce Mental Health Policy is being convened by CSG and NCSL in collaboration with the U.S. Department of Labor's State Exchange on Employment & Disability (SEED). The task force consists of 40 legislative, executive, and judicial state policymakers and subject-matter experts who have championed solutions and support for mental health, disability, and workforce issues.
The goal of the task force is to identify, discuss, and develop a policy framework to support job seekers and employees with mental-health conditions, as well as address the behavioral-healthcare workforce shortage. The SEED team will then produce a series of policy briefs based on the task force's work to circulate across states and cities. Areas of focus for the task force include non-discrimination in care; workplace supports; underserved racial, ethnic, and rural communities; behavioral-health workforce shortages; and state behavioral-health resource systems.
The second conference of the task force will occur in the early spring. Velis noted that he hopes to bring some of the best practices developed with the task force back to Massachusetts to implement in the new legislative session.
Renal Dialysis Nurse Tessier Earns DAISY Award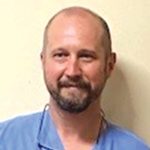 NORTH ADAMS — Berkshire Medical Center (BMC) Renal Dialysis nurse Michael Tessier, RN has received the DAISY Award for Extraordinary Nurses, a national nursing recognition program that has been adopted by thousands of hospitals to honor individual nurses who have had a tremendous impact on patient care. Tessier, who serves in the Renal Dialysis Center at the North Adams campus of BMC, was honored for his compassion and above and beyond care he provided for a renal patient who was facing end of life.
According to one of the nominations submitted for Tessier, "recently a patient who receives dialysis in North Adams was admitted to the main hospital. After full diagnosis, it was realized that he had reached a time to make end-of-life decisions. Dr. David Albert helped the patient to make a decision to stop dialysis and go home with hospice support. When Mike Tessier, nurse, heard this news, he was deeply saddened and took it upon himself to visit the patient, on his day off, prior to the patient's discharge from BMC."
The nomination went on, "the patient relayed that Mike sat with him while preparing for his discharge and let him talk about his decision and how he felt. Mike supported him in his bravery and even offered to take him fishing the following day if he felt up to it as they had talked about sharing this activity at some point but had never made a firm plan. Mike walked with the patient to the main entrance and assisted him into his family member's car. Mike was deeply impacted by this interaction and later received a message from the patient's sister informing him of her brother's passing and thanking him for taking the time to visit and expressing how much it had meant to her brother and to all of her family."
AdCare Hospital Promotes Walker to Assistant Director of Nursing
WORCESTER — AdCare Hospital has promoted Kim Walker, RN to the newly created position of assistant director of Nursing.
Walker has been with AdCare for more eight years, starting as an LPN staff nurse and coming up through the ranks to a nurse manager. AdCare recognized her with its 2022 Excellence in Patient Care Award bestowed for treating every patient with respect and empathy and fostering a positive and supportive work environment.
Walker joined AdCare with extensive psychiatric, behavioral health, and skilled-nursing experience. She is an honors graduate of North Shore Community College in Danvers and Quinsigamond Community College in Worcester.
Massachusetts Health Connector Taps Gasteier as Acting Executive Director
BOSTON — Marylou Sudders, secretary of Health and Human Services and board chair of the Massachusetts Health Connector, announced that Audrey Morse Gasteier, current deputy executive director and chief of Policy and Strategy of the Massachusetts Health Connector, has been appointed acting executive director of the Massachusetts Health Connector. Gasteier will succeed Louis Gutierrez, who retired from public service after having served as executive director of the Health Connector since February 2015.
Gasteier has served at the Massachusetts Health Connector since 2012, leading policy development and strategy related to the Health Connector's role as the state's Affordable Care Act health-insurance marketplace. She is also an instructor at the Harvard T.H. Chan School of Public Health.
Prior to joining the Health Connector in 2012, Gasteier served as director of Health Systems Policy at the Massachusetts Division of Health Care Finance and Policy, where she led health-coverage research initiatives and directed implementation of employer-related elements of state health reform. She also served as a policy analyst at the Assoc. of Community Human Service Agencies in Los Angeles. She holds a master's degree in health policy and management from the Harvard T.H. Chan School of Public Health and a bachelor's degree from Mount Holyoke College.