Cooley Dickinson Welcomes Chan, Snyder, Paterno
NORTHAMPTON — Cooley Dickinson Health Care recently welcomed primary-care physician Dr. Joanne Chan, orthopedic surgeon Dr. Benjamin Snyder, and director of Midwifery Services Mary Paterno.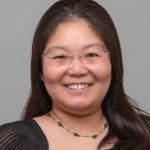 Chan joins Amherst Medical Associates. She earned a bachelor's degree in computer science that brought her initially to Wall Street, where she worked for several years in the financial industry before making the decision to pursue a career in medicine. She attended the University of Rochester School of Medicine & Dentistry in Rochester, N.Y., and then stayed to complete a residency in family medicine.
Chan has worked in many different medical settings, from community health centers to private practice to urgent care. She has treated patients at a walk-in, acute illness and injury clinic for adults and children in San Francisco, held positions in state- and federally funded clinics that provide care for low-income and other underserved populations, and worked as a primary-care provider for the male inmate population of a California state prison.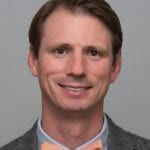 Snyder has joined Cooley Dickinson Medical Group Orthopedics & Sports Medicine. He performs orthopedic surgery at Cooley Dickinson Hospital, including joint-replacement surgeries at its Joint Replacement Center. He holds a bachelor's degree in mechanical engineering and a master's degree in bioengineering from Penn State University, where he focused on biomechanics. After a brief stint working as a biomedical engineer, he entered medical school at the Geisel School of Medicine at Dartmouth and graduated in 2010 with doctor of medicine and master of public health degrees, focusing on clinical research, quality improvement, and shared decision making.
Snyder completed his internship and residency in orthopedic surgery at UMass Medical School in Worcester, where he also pursued a one-year orthopedic-surgery research fellowship focusing on hip- and knee-replacement surgery. Following residency, he completed a joint-replacement/adult-reconstruction fellowship at Stanford University in California, where he worked as a clinical instructor at both Stanford Hospital and Palo Alto VA Hospital.
Prior to joining Cooley Dickinson Hospital, Snyder worked as an orthopedic surgeon in both academic medicine (Geisel School of Medicine/Dartmouth-Hitchcock) and private practice in Plymouth.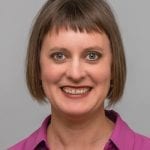 Paterno joins Cooley Dickinson's Midwifery Center and the staff of Cooley Dickinson Medical Group Women's Health. She was the first graduate of the midwifery partnership program between the Johns Hopkins University School of Nursing and Shenandoah University in 2010. She was simultaneously enrolled in the PhD in Nursing program, earning her PhD from Johns Hopkins University in 2012.
Paterno serves as president of the Massachusetts affiliate of the American College of Nurse-Midwives (ACNM). In 2020, she was inducted as a fellow in ACNM and won the organization's prestigious Kitty Ernst Award.
Her clinical experience includes roles as an RN in surgical gynecology at the Mayo Clinic in Rochester, Minn. and in labor and delivery at MedStar Franklin Square Medical Center in Baltimore. Her midwifery career began at Mercy Medical Center in Baltimore, before she returned to her native New England, where she joined Pioneer Women's Health and Baystate Franklin Medical Center as the midwifery director for the Moms Do Care EMPOWER program. She was also an assistant professor at UMass Amherst from 2015 to 2020.
Health New England Welcomes Klein as Chief Medical Officer
SPRINGFIELD — Health New England announced the recent appointment of Dr. Ira Klein to the role of vice president and chief medical officer. In this position, he is responsible for ensuring the quality and cost-effectiveness of healthcare services for Health New England members, and will focus on clinical excellence, innovation, and technology to improve health outcomes.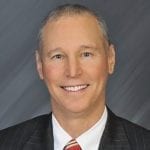 Klein joins Health New England's executive leadership team and reports directly to Richard Swift, president and CEO.
Before joining Health New England, Klein served as senior director and lead, Healthcare Quality Strategy at Janssen for Johnson and Johnson Inc. in New Brunswick, N.J. Previously, he held various positions at Aetna Inc. in Hartford, Conn., including medical director, Patient Management, Northeast Region; senior medical director and analyst, National Accounts; and chief of staff and national medical director, Clinical Thought Leadership.
Klein has published articles in several medical and insurance-industry journals. In addition, he is active on various industry committees, including National Academy of Medicine, Pharmacy Quality Alliance, National Quality Forum, Network for Excellence in Healthcare Innovation, Foundation for eHealth Initiative, National Pharmaceutical Council, Pharmaceutical Research & Manufacturing Assoc., and Patient-Centered Primary Care Collaborative.
He is a diplomate of the American Board of Internal Medicine and a member of the American College of Physicians, as well as a certified health-insurance executive with the Assoc. of Health Insurance Plans, Executive Leadership Program.
Klein holds an MBA degree from Rutgers University's Graduate School of Management, a doctor of medicine degree from the University of Medicine and Dentistry of New Jersey – Robert Wood Johnson Medical School, and a bachelor's degree from Rutgers University's College of Pharmacy.
Elms Taps DePergola to Lead St. John Paul II Center for Ethics, Religion, and Culture
CHICOPEE — Elms College announced the appointment of Peter DePergola II, associate professor of Bioethics and Medical Humanities, as executive director of the newly created St. John Paul II Center for Ethics, Religion, and Culture (CERC). DePergola is also associate professor of Philosophy and Religious Studies and the director of the Bioethics and Medical Humanities program at Elms.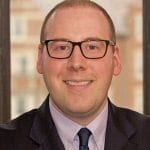 CERC was launched on Oct. 13 to increase engagement and discourse on the most pressing and complex questions related to ethics, religion, and culture in today's society, and to lead the regional community in thoughtful, engaging dialogue.
In addition to his appointment as CERC executive director, DePergola has been named the Shaughness Family Chair for the Study of the Humanities, which is the college's only endowed chair. The Shaughness Family Chair was funded in 1994 by the late L. Stella Shaughness, and the endowment income is to be used to promote academic excellence by supporting teaching, publishing, and/or research in the humanities.
At Baystate Health, DePergola serves as chief ethics officer, senior director of Clinical Ethics, chief of the Ethics Consultation Service, and chair of the ethics advisory committee. He also holds secondary academic and research appointments at UMass Medical School, Sacred Heart University, the American Academy of Neurology, and TEDMED.
A professional member of several international academic societies and associations, DePergola earned his bachelor's degree in philosophy and religious studies at Elms College, his MTS in ethics at Boston College, and his Ph.D. in healthcare ethics at Duquesne University. He completed his residency in neuroethics at the University of Pittsburgh School of Medicine, his fellowship in neuropsychiatric ethics at Tufts University School of Medicine, and his advanced training in neurothanatological ethics at Harvard Medical School.
Young Joins Executive Committee of the Children's Study Home
SPRINGFIELD — The Children's Study Home recently appointed board of directors member Darcy (Fortune) Young to its executive committee.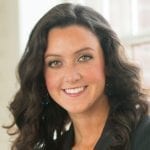 Young has been a member of the board since 2018, serving on the communications committee. She has consulted on everything from fundraising to digital marketing and, most recently, was part of the board effort to transition to a new executive director for the 155-year old agency.
One of her first acts as a member of the communications committee was to film and produced a promotional video for the nonprofit agency. In the video, professionals from Baystate Orthopedic Surgery Center; PeoplesBank; Gomes, DaCruz, & Tracy P.C.; and Sullivan, Hayes & Quinn explain not only the critical impact the Children's Study Home has on youth, but also the community. The video now appears on the agency's website home page.
As a digital public relations analyst for Garvey Communication Associates Inc. (GCAi), Young has developed and implemented numerous public-relations campaigns for some of the market's leading brands. She is also one of the only female video producers in the region. In 2018, she produced "Innovation Series," which won an award from the Advertising Club of Western Massachusetts. Prior to joining GCAi, she was a field producer, assignment desk editor, and production assistant for FOX News and ABC News affiliates.
Young is a cum laude graduate of Westfield State University, where she earned a bachelor's degree in communication, journalism, and public & corporate communication.
Casaubon Joins Baystate Health Department of Surgical Oncology
SPRINGFIELD — Breast surgeon Jesse Casaubon, D.O., who recently completed training in breast surgical oncology, has joined the Department of Surgical Oncology at Baystate Health.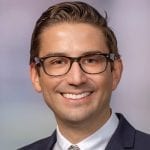 Casaubon earned his bachelor's degree in health and exercise science with a concentration in sports medicine and a minor in biomedical science at Colorado State University, before going on to earn his medical degree at Rocky Vista University College of Osteopathic Medicine in Parker, Colo. He completed his medical residency in general surgery at New York Medical College, Wyckoff Heights Medical Center, followed by a fellowship in breast surgical oncology at Alpert Medical Center, Brown University – Women & Infants Hospital in Providence, R.I.
Casaubon is board-certified by the American Osteopathic Board of Surgery and a member of several professional organizations, including the Society of Surgical Oncology, the American Society of Breast Surgeons, and DOCARE International. He has an interest in oncoplastics.
Among his many honors and awards, Casaubon was awarded first place in the Scientific Writing and Research Competition at Wyckoff Heights Medical Center, Global Medicine Honors Award from Rocky Vista University for his dedication and participation in global medical outreach. Active in research, Casaubon is currently involved in studying COVID-19-related delays on the upgrade rates of atypical ductal hyperplasia.
He has brought his experience and talent to other countries to treat those in need, including work in Haiti and Nicaragua. He also opted for several foreign clinical rotations during his residency, including a primary-care elective rotation in Malawi, a Spanish medical rotation in Costa Rica, and a global medicine elective rotation in Nepal.
GSSSI Names Rivera Protective Service Program Director
SPRINGFIELD — Greater Springfield Senior Services Inc. (GSSSI) announced the promotion of Israel Rivera as the new Protective Service Program director. He previously served as a Protective Services supervisor prior to accepting this new role. Rivera is replacing Taryn Lee Turgeon as the new director.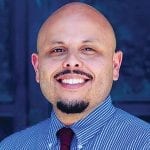 Since 1982, GSSSI has been designated by the Commonwealth as an Adult Protective Services agency responsible for investigating allegations of elder abuse within 17 cities and towns in Hampden and Hampshire counties. During the past year, the Protective Services Program investigated more than 1,900 abuse allegations throughout the GSSSI catchment area.
Rivera has been employed by Greater Springfield Senior Services since 2017. Prior to coming to GSSSI, he had an extensive background in community corrections through his work as a corrections counselor, focused on transitional planning with ex-offenders, with the Hampden County Sheriff's Department. In addition, he has also served as a probation officer in Greenfield District Court and received his Batterer's Intervention Specialist certification from Holy Family Hospital in Lawrence. Israel received a bachelor's degree in human services from Springfield College and his master's degree in criminal justice from Westfield State University.
Gastroenterologist De Roche Joins BMC Practice
PITTSFIELD — Berkshire Health Systems announced the appointment of Dr. Ketisha De Roche, a board-certified, fellowship-trained gastroenterologist, to the medical staff of Berkshire Medical Center and the physician staff of Gastroenterology Professional Services of BMC.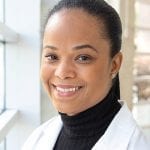 De Roche is accepting new patients in need of gastroenterology services and is partnered with Drs. Jeffrey St. John, Jason Bratcher, Barani Mayilvaganan, and Jacques Reichling at Gastroenterology Professional Services of BMC.
De Roche is board-certified in internal medicine and fellowship-trained in gastroenterology from SUNY Downstate Medical Center, Brooklyn, N.Y. She received her medical degree from St. George's University School of Medicine, Grenada, and completed her residencies in Internal Medicine at Lincoln Medical Center, Bronx, N.Y., and Metropolitan Hospital Center, New York City.
Second Chance's Blancato Certified as Animal Welfare Administrator
EAST BROOKFIELD — Sheryl Blancato, CEO and founder of Second Chance Animal Services, recently earned her certified animal-welfare administrator certification through the Assoc. for Animal Welfare Advancement, an independent agency whose mission is to help develop strong leaders and promote standards of practice in the animal-welfare profession. Blancato is now one of several hundred individuals to hold this prestigious designation.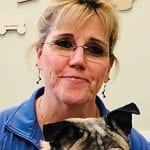 The Assoc. for Animal Welfare Advancement administers the certified animal-welfare administrator (CAWA) program, which distinguishes top-level executives and managers working in both nonprofit and municipal animal-welfare agencies. In addition to meeting strict eligibility requirements for leadership and management in the animal-welfare field, Blancato needed to pass a rigorous exam to earn her CAWA designation.
The CAWA exam covers best practices in animal welfare, with questions reviewing leadership, human resources, finance, fundraising, marketing, administration, and animal care. Obtaining her CAWA status validates Blancato's work in the animal-welfare field and illustrates her competency to contribute to broader animal-welfare conversations as they pertain to her community and across the country.
Thompson Named College Strength and Conditioning Coach of the Year
SPRINGFIELD — Springfield College Director of Strength and Conditioning Brian Thompson has been named the National Strength and Conditioning Assoc. (NSCA) College Strength and Conditioning Coach of the Year as part of the 2021 NSCA awards announcement. Thompson was selected by his peers from a list of nominees that represented Division I, II, and III colleges and universities from throughout the country.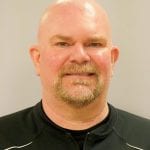 The NSCA College Strength and Conditioning Coach of the Year Award is given to one outstanding certified strength and conditioning specialist, recognizing his or her dedication to improving athletic performance with safe and effective science-based programs.
Since 1998, Thompson has served many roles at the college, including associate director of Strength and Conditioning, head Strength and Conditioning coach, professor of Exercise Science, and the graduate Strength and Conditioning program director. In addition to teaching in the Applied Exercise Science program, he is responsible for the Strength and Conditioning program design and implementation for 26 sport programs at Springfield College, as well as teaching and advising in the graduate Strength and Conditioning program.
In 2016, Thompson received an official appointment as an expert technical consultant to the Chinese National Fitness Trainers Assoc. by the Chinese Sports Bureau, the only non-Chinese citizen ever to receive this status.
State Announces New Trustees at Holyoke Soldiers' Home
BOSTON — Gov. Charlie Baker announced the appointment of Maj. Gen. Gary Keefe and Lt. Col. Mark Bigda to the Holyoke Soldiers' Home board of trustees. Brig. Gen. Sean Collins was appointed to the board last July.
Keefe is currently assigned as adjutant general for the Massachusetts National Guard. In 1992, he joined the Massachusetts Air National Guard with the 104th Fighter Wing, and has held numerous assignments with the Massachusetts National Guard, having been appointed as adjutant general in May 2016.
Bigda serves in the Massachusetts Air National Guard as a flight surgeon for the 104th Fighter Wing at Barnes Air National Guard Base in Westfield, and has practiced as a physician for 30 years at his private practice, Manhan Internal Medicine, and also served as facility physician for 28 years at Hampshire County House of Correction. Bigda founded a nonprofit organization called Mustard Seed Missions and, since 2004, has led twice-yearly mission trips to remote villages in Haiti.
Collins, a board-certified nurse practitioner, currently serves as the Air National Guard assistant to the deputy surgeon general, assisting in the overall operation of the Air Force Medical Service, a 44,000-person, integrated healthcare-delivery system across the U.S. and overseas. He is also currently an assistant professor at UMass Medical School.