Nesci Named CEO of Gándara Center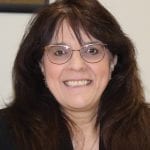 WEST SPRINGFIELD — Lois Nesci has been appointed CEO of Gándara Center, an agency that provides culturally sensitive mental-health, substance-use, residential, and preventive services across the state.
Nesci, who has held executive leadership positions for several nonprofit human services agencies in Massachusetts and Connecticut, was most recently chief operating officer at the Center for Human Development in Springfield. She officially began her new role at Gándara Center on Feb. 3.
"My goal is to make sure Gándara Center continues to advance its mission as it has for the past 42 years — to advocate for and to provide help to the underserved in our communities," she said.
Nesci earned her bachelor's and master's degrees at the University of St. Joseph in West Hartford, Conn. She brings a wealth of experience in nonprofit administration, including positions at Brightside for Families and Children, including executive director. Prior to her position at the Center for Human Development, Nesci was CEO at Catholic Charities Archdiocese of Hartford, one of the largest non-governmental providers of human services in Connecticut. She began her career at the Gray Lodge in Hartford.
Nesci replaces former Executive Director Henry Julio East-Trou, who retired last year after 21 years at the helm.
"We are really excited to have Lois Nesci at Gándara Center and we are confident that she will lead our agency with great distinction," said Chief Operating Officer Jeff McGeary. "She comes to us with a proven track record and an in-depth working knowledge of nonprofit management and advocacy. We couldn't have asked for a more suited individual for this role."
Berkshire Surgical Services of BMC Welcomes Basile
PITTSFIELD — Berkshire Health Systems announced the appointment of Dr. Richard Basile, board-certified in general surgery and certified by the American Board of Venous & Lymphatic Medicine, to the physician staff of Berkshire Surgical Services of BMC.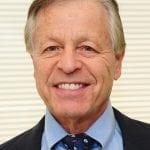 Basile, who has operated Basile Vein Specialists for many years, has been named medical director of the Berkshire Vein Center at BMC. As a result, he is closing his Basile Vein Specialists practice and will provide advanced vein-care services at the Berkshire Vein Center beginning on March 2.
Basile had a busy practice in general and vascular surgery for more than 20 years at Berkshire Medical Center, and has also served as medical director of the Center for Wound Care & Hyperbaric Medicine at BMC for several years. He established Basile Vein Specialists in 2010 and now brings his experience in vein care to the Berkshire Vein Center at BMC.
In providing vein-care services, Basile will be joined by Dr. Adam Bowling, a general surgeon at Berkshire Surgical Services of BMC who is currently working toward certification by the American Board of Venous & Lymphatic Medicine.
Basile received his medical degree from the State University of New York at Buffalo and completed his residency in general surgery at Berkshire Medical Center. He is certified as a vein specialist and as a registered vascular sonographer, including as a registered physician in vascular ultrasound interpretation.
The Berkshire Vein Center is located in the BMC Medical Arts Complex, 777 North St., Pittsfield, fourth floor. For an appointment with Basile, ask your physician for a referral or call the Berkshire Vein Center at (413) 445-6422.
RVCC Names Gloster Senior Grants Director
HOLYOKE — Rosemarie Ansel, executive director of River Valley Counseling Center (RVCC), has announced Kelly Gloster as its senior grants director. In this new role, she will oversee all grant programs to ensure the organization's funded programs are compliant with grant rules and regulations based on the terms and conditions set by each funding organization. Gloster is also the program director for both River Valley Counseling Center's School-Based Health Centers and HIV/AIDS Project.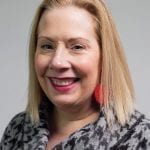 "I have a particular interest in maximizing grant dollars to both better serve clients and achieve program efficiencies," Gloster said. "My goals are to bring transparency to the grant-compliance activities, such as chart and documentation standards, data collection, and reporting requirements. I will also be looking to increase grant funding for River Valley Counseling Center programs, as we continue to serve the mental-health needs of our community."
Prior to joining RVCC, Gloster was an assistant vice president of Grants and Government Relations at Landmark College in Vermont. She brings more than 20 years of grant-writing and grant-administration experience, and owned her own grant consultancy. She maintains a certificate in financial research administration. She also has extensive experience in the nonprofit and mental-health sectors, having worked as a foster-care supervisor, residential case manager, and crisis hotline counselor.
"We are fortunate to have an experienced grant writer joining our team as River Valley Counseling Center continues to grow as a nonprofit behavioral-health organization serving the Pioneer Valley," Ansel said.
Gloster received a bachelor's degree in psychology from UMass Amherst and a master's degree in social work planning, policy, and administration from Boston College.
BFAIR Promotes Rivera-Boucher to Director of Adult Foster Care
NORTH ADAMS — Jasmine Rivera-Boucher has been promoted to director of Adult Foster Care (AFC) and Shared Living (SL) services at BFAIR.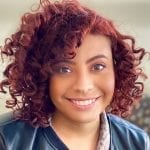 The director is responsible for the day-to-day operations of both programs, the development and implementation of the AFC/SL, accreditation, policies, and procedures as well as the fiscal administration of the AFC department. The director ensures that all funders' regulations are met, which includes oversight of the referral and intake process in collaboration with the Department of Developmental Services, the Department of Mental Health, and other funding and referral sources.
According to Michelle Carleton, vice president of BFAIR's Residential Services, "Jasmine's knowledge, energy, and enthusiasm for BFAIR's AFC and Shared Living services made her the perfect choice for this well-deserved promotion."
Prior to her promotion from assistant director, Rivera-Boucher worked at the Key Program in Pittsfield and graduated from Massachusetts College of Liberal Arts with a degree in psychology. She also holds a degree in gerontology from Maria College and certification as dementia friend trainer.
Gagne Joins CHD as Chief Operating Officer
SPRINGFIELD — Nicole Gagne recently joined the Center for Human Development (CHD) as its new chief operating officer, bringing a wealth of compliance knowledge and a strong history in supervision from both clinical and administrative standpoints.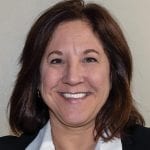 As COO, Gagne will work in partnership with the CEO to support and guide other leaders across the organization in their efforts to launch initiatives and help their respective departments and programs, and thus the agency, continue to move forward. Additionally, Gagne will oversee all of CHD's compliance efforts. Backed by her extensive experience with compliance work, she will be critical in the creation, strengthening, and revision of organization processes and systems.
"What I love about CHD, which was evident right from orientation, was that there is a commitment to a culture and a mission," she said. "I really believe in working collaboratively, and I think it's really important that people come together as a team and collaborate with different strengths."
Most recently, Gagne served as president and CEO of Community Healthlink Inc., a position she held for four of her eight years with the organization. Gagne has also been a consultant for the House of Peace and Education, served in executive roles with Montachusett Opportunity Council and North Central Human Services, and has years of experience as a direct-care worker earlier in her career. She holds a master's degree from Assumption College in counseling psychology with a concentration in cognitive behavioral therapy with children and families.
Gagne has also served as a board member on the Assoc. of Behavioral Health (ABH) and the Massachusetts League of Community Health Centers. With ABH, she has worked on some of the planning around Massachusetts Health and Human Services Secretary Marylou Sudders' work to revamp ambulatory services.
Bay Path Welcomes Doran as Its Sixth President
LONGMEADOW — The Bay Path University board of trustees announced today that Sandra Doran has been selected by unanimous vote to become the sixth president of Bay Path effective June 30. She will succeed Carol Leary, who retires in June following her 25-year presidency of Bay Path.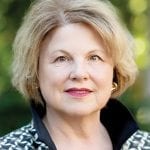 "Sandy Doran is a charismatic leader who cares deeply about women's education and is passionate about access to education and student success," said Jonathan Besse, board chair. "She has an impressive and broad background in a variety of complex organizations, all of which flourished greatly under her leadership."
Doran is currently president of Salem Academy and College in Winston-Salem, N.C. As president, she led an inclusive and aggressive strategic planning process that resulted in a transformation of the college as evidenced by unprecedented growth in enrollment and fundraising.
"I am humbled by the trust the board has placed in me to continue the spirit of innovation here at Bay Path," Doran said. "The visionary nature of President Leary is inspiring and unprecedented in higher education, and I look forward to working with the Bay Path faculty and staff to build on her legacy. Serving our students, and providing them with a superior learning experience, gives us all great joy. I look forward to engaging with all members of our community, students, faculty, staff, alumni, trustees, and our business and philanthropic partners."
Doran holds a juris doctor degree from the Syracuse University College of Law and a bachelor's degree in political science from Southern Methodist University.
Before serving at Salem, she was CEO at Castle Point Learning Systems (CPLS), a company that develops innovative teaching and learning technologies incorporating artificial intelligence and adaptive learning algorithms to provide better student outcomes in the fields of science, technology, engineering, and math (STEM). Prior to her position at CPLS, she was president of the American College of Education in Indianapolis, where she grew the organization into the fifth-largest graduate school of education in the country, serving more than 5,000 adult and non-traditional students.
Her professional experience also includes positions at Stevens Institute of Technology in New Jersey as an entrepreneur-in-residence, as well as at the New England Board of Higher Education as national policy director. Early in her legal career, she transitioned into higher education, joining Lesley University in Cambridge in 2004 as chief of staff, vice president, and general counsel.
Doran currently serves as chair of the board for Advancing Quality in Educator Preparation and on the board of the Online Learning Consortium. She was named Triad Business Journal's Most Admired CEO, and Power Player of 2019.