Northampton Family Medicine Welcomes Lash to Team
NORTHAMPTON — Northampton Family Medicine recently welcomed Dr. Emily Lash to a growing roster of primary-care providers at its 22 Atwood Dr. location in Northampton.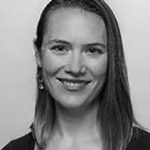 Lash's medical experience has come from both the East and West coasts, most recently from the East Bay Family Practice in Oakland, Calif., and before that North Quabbin Family Physicians in Athol.
She has also worked as a locum in family medicine and urgent care at practices in Oregon, performed a residency/chief residency at Providence Milwaukie Family Practice in Oregon, and interned at Sutter Family Practice in Sacramento, Calif. In 2012, she served as a clinician teacher and clinical leadership fellow at Oregon Health and Sciences University Family Medicine, and has given lectures and presentations on topics as varied as advanced lifesaving in obstetrics, geriatric delirium, pre-eclampsia, and preventive care for the lesbian community.
She earned her bachelor's degree in human biology from Stanford University and her M.D. from Oregon Health Sciences University, and has won awards for Excellence in Clinical Teaching and Family Medicine Clerkship.
Pathlight's Banta Named to Statewide Advocacy Board
SPRINGFIELD — Ruth Banta, executive director of Pathlight, a Valley leader in residential and community services for people with intellectual disabilities, has been named to the board of directors of the Assoc. of Developmental Disabilities Providers (ADDP), a statewide advocacy organization.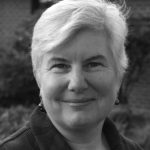 ADDP's mission is to promote and ensure strength of community-based providers so provider members can be successful in improving quality, access, and value of services in the community. ADDP represents 130 private providers of services and supports to people with developmental disabilities and brain injuries in Massachusetts.
Banta, who also serves on the boards of the Provider's Council and Human Service Forum, has more than 30 years of management experience, including positions at JP Morgan and Aetna.
Clinical & Support Options Welcomes Oldmixon
NORTHAMPTON — Karin Jeffers, president and CEO of behavioral-health agency Clinical & Support Options, announced the appointment of Geoffrey Oldmixon as the nonprofit's associate vice president of Marketing & Development.
Previously, Oldmixon served as director of Marketing for public television station WGBY and director of Communications and Online Services for the Harold Grinspoon Foundation. He holds a master's degree in interactive communications from Quinnipiac University, a bachelor's degree in writing and public relations from Bridgewater State University, and a career certificate in grant writing from Fort Hays State University.
Storer Inducted as Fellow of American Assoc. of Nurse Practitioners
CHICOPEE — The School of Nursing at Elms College announced that a member of its faculty was selected for induction as a fellow of the American Assoc. of Nurse Practitioners (AANP). Andrew Storer, assistant dean of Graduate Programs and RN Studies, was chosen for his contributions to healthcare.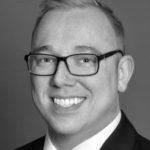 Storer is also an associate professor at Elms College. He holds a bachelor's degree in nursing from Temple University and a master's degree in nursing as a family nurse practitioner, post-master's certifications as an acute-care nurse practitioner and in nursing education, and a doctor of nursing practice (DNP) degree, all from Thomas Jefferson University in Philadelphia. He obtained his Ph.D. in nursing from the University of Hawaii at Manoa, with a focus on self-management of type 2 diabetes with Afro-Caribbean people living in the U.S. Virgin Islands.
Storer has served as a curriculum and content expert for DNP, family, emergency, and acute-care nurse practitioner program development and evaluation at multiple nursing programs across the country. In 2019, he was appointed to the National Curricular Leadership Committee for the National Organization of Nurse Practitioner Faculties.
His clinical practice is focused on primary, emergency, and critical care. He developed an innovative model for nurse practitioners in critical access hospitals in rural New York. Following two hurricanes that struck the U.S. Virgin Islands, he became the coordinator for continuity of care in three practice settings.
Storer and the 62 other FAANPs were officially inducted at the AANP national conference on June 20.
Rotary Club of Springfield Elects Carter President
SPRINGFIELD — The Rotary Club of Springfield elected its new president, Robert (Bert) Carter, president and CEO at Willie Ross School for the Deaf, as well as its board of directors for the 2019-20 Rotary year at its June 28 meeting.
Carter is an 11-year veteran of Rotary. Before coming to Springfield, he served in the Brattleboro, Vt. club for five years, where he was foundation chair. Since joining the Springfield club, he has served as seargent at arms, director, secretary, second vice president, and first vice president before assuming the post of president.
Carter is a 38-year veteran in the field of deaf education and school administration. Prior to his tenure at Willie Ross School for the Deaf, he was the president of the Vermont Center for the Deaf and Hard of Hearing, which included the Austine School for the Deaf as well as statewide education and social-service programs. Carter also directed statewide deaf services for FSW Inc., a private, nonprofit agency in Bridgeport, Conn. In that position, he created and directed a 24/365 sign-language interpreter service serving all 31 acute-care hospitals in Connecticut.
An educator, mental-health practitioner, and nationally certified American Sign Language interpreter, Carter holds a master's degree in deafness rehabilitation from New York University, a master's degree in expressive therapies from Lesley University, and a bachelor's degree in art education from Miami University.
MHA's Havens Wins Esteemed Service Award
SPRINGFIELD — Dave Havens, program director of Homeless Services for MHA, was recently honored by the Human Service Forum with the organization's Esteemed Service Award.
"We wanted to acknowledge Dave for his uncompromising values, principled leadership, and commitment to being a champion for people who need his help to get housed," said Becca Coolong, executive director of the Human Service Forum, a Holyoke-based organization that provides networking and training opportunities for human-services organizations in Western Mass.
Christine Palmieri, vice president of Recovery and Housing for MHA, added that "Dave is truly a pioneer in providing Housing First services to homeless persons in our area. When I stepped into my role at MHA, I became Dave's supervisor, and I've been learning from him ever since. MHA is known in the service system for our ability to serve difficult people, and that reputation has been built in large measure through Dave's values, leadership, and dedication. He clearly is deserving of this recognition from the Human Service Forum, and we are proud to have him on our team at MHA."
Monson-Bishop Joins American Cancer Society Team
HOLYOKE — The American Cancer Society (ACS) recently welcomed Jill Monson-Bishop into the role of Community Development manager. She comes to the ACS with expertise in networking, relationship building, marketing, project management, and more.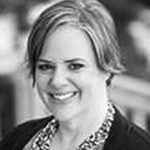 Prior to joining the American Cancer Society, Monson-Bishop was one of the opening-day team members at MGM Springfield, with responsibilities including internal communications and employee events. She also owns Inspired Marketing, now a consultative marketing agency, but at one time a full-service marketing and event-planning company serving clients such as Smith & Wesson, Adam Quenneville Roofing, and Northwestern Mutual. Previously, she was a radio personality in Western Mass. on stations such as WMAS, Rock 102, WHYN, and more.
Community engagement has always been a priority for Monson-Bishop, who, over the years, has been involved with organizations such the Young Professional Society of Greater Springfield, Square One, YWCA, the Springfield Regional Chamber, the Drama Studio, and more. She is a graduate of Bay Path University with a MBA in entrepreneurial thinking and innovative practices, and she earned her bachelor's degree in communication and media studies at Westfield State University.
Chiecko Promoted to Director of AdCare Community Services
WEST SPRINGFIELD — Mary Chiecko, who joined AdCare in September 2016 as the Community Services representative for Western Mass., has been promoted to director of Community Services. In this newly created position, she will provide leadership to AdCare community-services representatives, oversee local public relations, and continue to build alumni relations, as well as participate in the development of media plans.
Known for her customer-service skills, Chiecko received AdCare's Community Services Representative of the Year Award in 2017 for exemplifying AdCare's mission of assisting individuals struggling with substance use, and the January 2018 Employee of the Month Award for her positivity and ability to connect new patients with clinical staff. She has a bachelor's degree in marketing and communications from American International College.
Vallee Joins Baystate Medical Practice – Quabbin Pediatrics
WARE — Leanne Vallee, physician assistant, has joined Dr. Scott Siege, Dr. Lori Trask, and Denise Finn Rizzo, nurse practitioner, providing care at Baystate Medical Practice – Quabbin Pediatrics.
Vallee received a master's degree in physician assistant studies and her bachelor's degree in athletic training studies from Springfield College. She previously served as assistant professor of Physician Assistant Studies at the University of Saint Joseph in West Hartford, Conn. and is currently an adjunct faculty member in Physician Assistant Studies at Bay Path University.
An NCCPA-certified physician assistant, Vallee has provided a wide spectrum of primary-care services to children and their families in the region. Most recently, she provided care at Sumner Pediatrics in Longmeadow. She has also served as athletic trainer at Western New England University and interim head athletic trainer at American International College.
Vallee is currently accepting new patients. She provides a variety of services for infant, child, and adolescent health care, including physicals, wellness visits, vaccinations, and advice on development, nutrition, infant-feeding practices, and adolescent issues.
Viability Promotes Horton to VP of Administration and Finance
NORTHAMPTON — Richard Venne, president and CEO of Viability, announced longtime staffer Richard Horton's promotion to vice president of Administration and Finance.
Horton joined Community Enterprises, one of the nonprofits that merged to become Viability, in July 2008 as director of Community Staffing. Before joining Viability as a staff member, he had executed consulting work to revive and re-engineer the Community Staffing operations. Over the next decade, his role expanded, first becoming director of Financial Planning and then associate vice president of Administration and Finance. He is known throughout the organization for serving as project manager for the implementation of Viability's electronic health record and outcomes-management system. Two years ago, during the merger of Community Enterprises and Human Resources Unlimited into Viability, he led the effort to bring the infrastructure of the organizations together, focusing on technology and facilities.
Entering its third year as Viability, the agency's focus is on the creation, integration, standardization, and improvement of systems and processes. In his new role, Horton will play a central role in helping achieve that goal.
Baystate Ob/Gyn Group Welcomes New Practitioners
SPRINGFIELD — The providers and staff of Baystate Ob/Gyn Group Inc. recently welcomed new practitioners to the practice, offering increased appointment availability in its Springfield and new Longmeadow offices.
Dr. Elizabeth Otmaskin joined Baystate Ob/Gyn Group from her post-doctoral training at Baystate Medical Center, learning and gaining experience alongside the practice's own physicians and certified nurse midwives. Her practice of full-scope obstetrics and gynecology includes a clinical interest in laparoscopic and vaginal surgery, preventive women's healthcare, and management of both routine and complex gynecologic and obstetric problems. She participated in numerous research projects and received prestigious honors during her education and residency, including awards related to clinical excellence in obstetrics and female pelvic/reconstructive surgery, as well as recognition for academic excellence, teaching, and community service.
Three new certified nurse midwives — Sage Ungerleider, Aliza Rosenstein, and Karrian Benejan — have joined the midwifery department of Baystate Ob/Gyn Group, offering routine pregnancy and gynecologic care, including well-woman exams, birth-control options and management, treatment of gynocologic infections, and assessment of common gynocologic problems. Ungerleider is also a CenteringPregnancy group prenatal care facilitator.
Gina Quinlivan, an advanced-practice gynecologic clinician, recently joined Baystate Ob/Gyn Group, bringing many years of experience in women's health. Since 2000, she has focused her career on the specialty of gynecologic healthcare, providing women with well-woman care and screenings, family planning including IUD and Nexplanon management, assessment and treatment of common gynocologic problems and infections, as well as skilled care of LGBTQ clients.