Manoharan Joins Team at BHS Cardiology Services
PITTSFIELD — Berkshire Health Systems announced the appointment of Dr. Pradeep Manoharan, a board-certified and fellowship-trained cardiologist, to the Berkshire Medical Center medical staff and the provider staff of Cardiology Professional Services of BMC.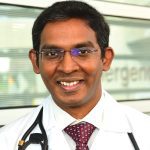 Manoharan is accepting new patients in need of cardiology care and joins Drs. Peter Chien, Paul Katigbak, Stephen Phlaum, Andrew Potash, Stuart Ruch, Jialin Su, Georgianne Valli-Harwood, and Shyama Wickramaaratchi at Cardiology Professional Services of BMC.
Manoharan is board-certified in internal medicine and was fellowship-trained in cardiovascular disease at Aultman Hospital in Canton, Ohio. He received his medical degree from Rajah Muttiah Medical College & Hospital in India and completed his residency in internal medicine at Aultman Hospital. His clinical interests include ischemic heart disease, valvular heart disease, structural heart disease, and arrhythmias.
For an appointment with Manoharan, ask your primary-care provider for a referral. For more information, call Cardiology Professional Services of BMC at (413) 395-7580.
Goldsmith Wins JGS Lifecare's Chairman's Service Award
LONGMEADOW — JGS Lifecare, a healthcare system serving seniors and their families, held its 2022 annual meeting on Sept. 22 in the Hy and Roz Gloth Auditorium at JGS Lifecare in Longmeadow.
The meeting culminated with the presentation of the Chairman's Service Award to Susan Goldsmith, a two-term past president of JGS Lifecare and longtime supporter. "It is a great personal pleasure to pay tribute to my predecessor and dear friend," JGS Board Chair Dr. Stuart Anfang said. "Susan provided outstanding leadership during four very tumultuous years. Under her wise guidance, we emerged stronger and better-positioned to face challenges and embrace new opportunities."
This was the first in-person community gathering since the organization's 2019 annual meeting, and spirits were high. "It is wonderful to have our community of supporters back in our building to hear about our recent accomplishments and our exciting vision for the coming year," said Susan Halpern, vice president of Development and Communications. "It is also a great opportunity to celebrate our staff for their hard work and phenomenal dedication."
Baystate Names Hinson Senior VP; Chief Diversity, Health Equity & Inclusion Officer
SPRINGFIELD — Tyonne Hinson, who has more than 20 years of experience in diversity, equity, and inclusion alongside clinical and executive nursing leadership, healthcare administration, and international/global healthcare, has been named senior vice president and chief Diversity, Health Equity & Inclusion officer of Baystate Health. Her appointment becomes effective Jan. 3, 2023.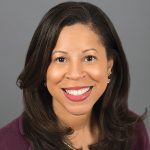 Hinson will be responsible for leading efforts to promote diversity, equity, and inclusion throughout Baystate Health through the proactive development of programs and initiatives that support the creation of an inclusive environment of diverse caregivers who share a deep sense of belonging built on the principles of dignity and respect. She will report directly to Dr. Mark Keroack, president and CEO of Baystate Health.
Since May 2018, Hinson has served as Boston Children's senior director of Nursing & Patient Care Operations Diversity Initiatives and the Nursing Career Lattice Program. While there, she led, directed, and contributed to departmental diversity and inclusion strategies to strengthen workforce advancement, mentorship, recruitment and retention, and professional development for 3,000 registered nurses and advanced practice registered nurses, as well as nearly 3,000 interprofessional colleagues spanning numerous clinical disciplines, including pharmacy, nutrition, social work, PT/OT, and child life services. She also contributed to a broad range of enterprise and patient-care-focused activities to strengthen Baystate Children's diversity, inclusion, and health-equity portfolio.
A 2018-19 graduate of the MGH Disparities Leadership Program, Hinson has been an active collaborative partner to external leaders, community organizations, and academic institutions focused on advancing inclusive excellence and workforce diversity among nurses and healthcare professionals in the Greater Boston region and nationally.
Prior to joining Boston Children's, she was previously with Children's Hospital of Philadelphia and Baystate Medical Center in senior nursing roles directing neonatal nursing practice, leading international/global health-nursing initiatives, and partnering with several leaders to create a wide range of strategies to build nursing and the clinically focused workforce.
Hinson holds a bachelor of science in nursing degree from Syracuse University, a master of science in nursing degree with a focus in healthcare administration from Villanova University, and a doctor of public health degree from the University of North Carolina at Chapel Hill. She also holds nurse executive board certification from the American Nurses Credentialing Center. Her professional memberships and affiliations include the American Nurses Assoc., ANA Massachusetts, the National Black Nurses Assoc., the New England Regional Black Nurses Assoc., Sigma Theta Tau International Nursing Honor Society, and Delta Sigma Theta Sorority Inc.
Hinson has been published in several peer-reviewed journals and is a sought-after presenter at many conferences, symposiums, and workshops around the country. She was honored by her peers in 2019 with the Dr. Terry Nance Award for Inclusive Excellence presented by Villanova University and in 2021 with the Black Achievers Award presented by Boston Children's Hospital. In October 2022, her lead-author publication, "Increasing Racial and Ethnic Diversity in the Nursing Workforce," was named 2022 Practice Paper of the Year by MCN Journal.
Public Health Institute Welcomes Ludwin, Ramachandran
SPRINGFIELD — The research and evaluation team at the Public Health Institute of Western Massachusetts (PHIWM) announced it has added two new team members, Jen Ludwin and Leela Ramachandran.
Ludwin is a senior research associate. Her experience in public health as an evaluator and researcher focuses on health equity, turning data into action, and data visualization. Prior to joining PHIWM, she worked in large hospital systems, local health departments, and federally qualified health centers. She has experience working as an evaluator on small-scale local to large-scale grants such as CDC HIV grants and SAMHSA youth mental-health grants. She enjoys innovative, upstream work that results in sustainable changes to systems and improves the well-being of the community. At PHIWM, she takes on projects that explore social determinants of health such as community health needs assessments, Black men's health, and evaluation technical assistance.
Ramachandran is a research assistant and works on a variety of research and evaluation projects. She was a member of the team who created the community health needs assessment reports for the Coalition of Western Massachusetts Hospitals and Insurers, and her current projects include the status of women, girls, and non-binary individuals report for the Women's Fund of Western Massachusetts and the Springfield Public Schools' 2023 Youth Health Surveys. Her background is in community organizing and advancing health equity, with previous experience in mixed-methods research, local public-health initiatives, advocacy related to campus sexual violence, and mentorship of student activists. Her passion lies at the intersection of dismantling systems of oppression, centering historically marginalized populations, and decolonizing the field of public health.
Holstrom Appointed to Wilbraham Commission on Disabilities
SPRINGFIELD — Amelia J. Holstrom, a partner at Skoler, Abbott & Presser, P.C., a leading labor and employment law firm, was recently appointed to the Wilbraham Commission on Disabilities by the Wilbraham Board of Selectmen.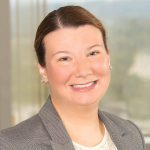 The commission provides information, referrals, and technical assistance to individuals, businesses, and organizations in all matters pertaining to disability. It acts as an advocate for disabled individuals, their family members, and caregivers, and also advises and assists Wilbraham businesses and municipal officials in ensuring compliance with disability laws.
Holstrom's involvement will include promoting awareness of disability-related issues and assisting in compliance with the Americans with Disabilities Act and state disability laws.
"I am honored to be appointed to the commission," Holstrom said. "I look forward to working with the residents of Wilbraham and addressing the challenges that face persons with disabilities in our community."
Holstrom, who joined Skoler Abbott in 2012, defends employers against claims of discrimination, retaliation, harassment, and wrongful termination, as well as actions arising under other employment-related laws. She also frequently provides counsel to management regarding litigation-avoidance strategies.
Clarke-Mitchell Nominated to MCLA Board of Trustees
NORTH ADAMS — MCLA announced that Jean Clarke-Mitchell, assistant professor of Social Work at Lesley University, has been nominated to the MCLA board of trustees. A 2000 alumna of MCLA, she is also in her second term on the college's foundation board.
Clarke-Mitchell is a licensed clinical social worker who served as the clinical director of the Elizabeth Freeman Center, and an outpatient clinician at the Brien Center for Mental Health and Substance Abuse Services. With more than 20 years of experience in the clinical field and more than 10 years in academia, she looks forward to participating on the board.
She has an extensive resume in social-justice activism and working with community organizations, including the Rights of Passage and Empowerment program as a senior mentor. She serves as a board member on Rockfort Moving Forward, Leadership Councils of Western Massachusetts, the Albany Assoc. for Psychoanalytic Psychotherapy, and the Massachusetts Women of Color Network.
Prior to teaching at Lesley, Clarke-Mitchell taught social work and psychology at Westfield State University, Smith College, Cambridge College, and Elms College. She has worked with groups in South Africa, taught students in Ghana, and conducted presentations on healthy relationships and self-care in Jamaica. She continues to affect positive change by teaching social work full-time and continuing to develop effective social-work practitioners.
Blouin-Roy Receives Award for Children's Behavioral Health
SPRINGFIELD — Behavioral Health Network Inc. (BHN) announced that Linda Blouin-Roy, who serves as the program director for BHN's Family Support and Training/Family Partners Program, is the recipient of the Assoc. for Behavioral Healthcare's (ABH) Salute to Excellence – Carl B. Cutchins Award for Children's Behavioral Health. Blouin-Roy accepted her award on Oct. 21 at ABH's annual Salute to Excellence event in Framingham.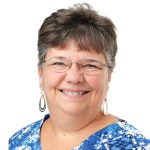 The Carl B. Cutchins Award for Children's Behavioral Health recognizes an active child advocate who has demonstrated a long-term commitment to supporting and enhancing services for children and/or adolescents with behavioral-health needs at the state or local level.
ABH's Salute to Excellence is a celebratory event that recognizes individuals and groups, often clinical and direct-care staff, who have made outstanding contributions to community-based behavioral healthcare in Massachusetts.
In Blouin-Roy's nomination for the award, she was credited with having cultivated BHN's Family Support and Training program over the past 20 years into a robust, well-respected, and invaluable program that has served and benefited innumerable families in Massachusetts. Through the program, those with lived experience raising a child in the behavioral-health system are connected to families receiving Children's Behavioral Health Initiative services.
Blouin-Roy has worked at both BHN and at the state level to develop professional and ethical standards and trainings for Family Partners program leaders. She is respected at the local and statewide levels for her experience and expertise.
According to Michelle Michaelian, senior vice president at BHN, "Linda is a natural at this work. She has been an excellent teacher, role model, and leader who is well-respected by her peers, managers, staff, and the families with whom she works. Having raised her own children with special needs, she has been an advocate for countless children and families by supporting, educating, and guiding them. Linda's persistence proved that having Family Partners involved in treatment was invaluable in helping families move forward.
"Linda has built the Family Support and Training program from the ground up," Michaelian went on. "With that experience, she has been able to provide support for developing Family Partner programs across other BHN service areas, including the Family Resource Center, Mobile Crisis Intervention, Community Based Acute Treatment, Intensive Home-based Therapeutic Care, and with the Department of Mental Health In-Home Therapy program. Her efforts have reached far and wide and will continue to reverberate for years to come."
Rosa Appointed to HCC Board of Trustees
HOLYOKE — Nayroby Rosa, director of Community Engagement and Resident Services for OneHolyoke CDC, has been appointed to the Holyoke Community College (HCC) board of trustees by Gov. Charlie Baker. Her term will expire on July 10, 2027.
An HCC alumna, Rosa graduated in 2010 with an associate degree in human services before transferring to UMass Amherst, where she earned a bachelor's degree in child and youth services through the University Without Walls program.
Rosa, a certified nursing assistant and home health aide, got her start in human services as a personal-care attendant for Community Enterprises, assisting patients with their daily living and transportation needs. Since then, she has worked as site director and case manager for the YMCA in Springfield, home health aide for Home Health Solutions, program specialist for HAP Inc., and resident services coordinator for Beacon Residential Management. She has been employed in her current position at One Holyoke since 2018.
Doherty, Wallace, Pillsbury & Murphy Welcomes Halbert
SPRINGFIELD — Doherty, Wallace, Pillsbury & Murphy, P.C. announced the hiring of Lisa Halbert as an attorney in the law firm's Northampton office. Halbert joined Doherty, Wallace in July and brings more than 30 years of experience in representing clients throughout Western Mass.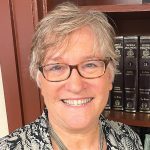 Halbert has an extensive background in elder law and estate planning, estate and trust administration (including estate-tax return preparation), special-needs trusts, asset-protection planning, residential real estate, and preparation of personal and fiduciary income-tax returns. She is available to assist clients in Hampshire, Hampden, and Franklin counties.
Since 2016, Halbert has served on the board of directors for Lathrop Community located in Easthampton and Northampton, and currently serves as its secretary. She is a member of the National and Massachusetts Associations of Elder Law Attorneys, the Massachusetts Bar Assoc., the Hampshire County Bar Assoc., and the Pioneer Valley Estate Planning Council.
"We are happy to have someone of Lisa's expertise and experience join the firm, and we look forward to her providing exceptional service to all our clients," said Garth Janes, managing shareholder of Doherty, Wallace.
Charland Wins Hyundai Salute to Heroes Car Giveaway
HOLYOKE — The Western Mass. Hyundai dealers (Balise, Gary Rome, and Country) surprised Bob "the Bike Man" Charland with a new 2023 Hyundai Tucson yesterday at his repair shop at the Eastfield Mall in Springfield.
Charland is the founder of Pedal Thru Youth Inc. He started working with children in 2003 when he led a Girl Scout troop for his daughter and coached her softball team. He started teaching automotive for Willie Ross School for the Deaf in 2012. Around the same time, he started fixing up bikes to donate to less fortunate kids.
In 2017, after being diagnosed with a neurodegenerative disease, he decided that he wanted to create a formal organization and start donating bikes to large groups of children. Thus, the idea for Pedal Thru Youth was born. Charland has made significant contributions to the community that also includes volunteering his time to supply law-enforcement agencies around Massachusetts and Connecticut with backpacks filled with essential supplies for the homeless.
Hyundai Salute To Heroes is an annual event that was launched in 2021 and brought to the Western Mass. region by Gary Rome, president of Gary Rome Hyundai and president of the Hyundai Dealers Advertising Assoc., to recognize local, everyday heroes. The Hyundai Tucson SEL AWD is valued at $33,495, and the dealers are paying for all taxes and fees associated with the vehicle.
"Salute to Heroes is our way, as a dealer body, to acknowledge the ordinary people of our Western Mass. community who selflessly do heroic things," Rome said. "Our local communities continue to go through so much; Salute to Heroes is the Western Mass. Hyundai dealers' way of saying thank you."
The 29-day nomination period ended on Nov. 20, and anyone at least 18 years old who lives in Franklin, Hampshire, or Hampden county was eligible to win. Thirty finalists were chosen, and three local community leaders volunteered their time as honorary judges to vote on the final winner. This year's appointed judges were Anthony Cignoli, president of A.L Cignoli & Associates; Denise Jordan, executive director of the Springfield Housing Authority; and Linda Thompson, president of Westfield State University.
Last year, Westfield High School teacher Kristen Biancuzzo was the winner of the Salute to Heroes contest.