40 Under Forty Includes Nine from Healthcare Sector
SPRINGFIELD — On May 11, BusinessWest magazine, HCN's sister publication, announced its 40 Under Forty class of 2020, and this year's cohort of young professionals excelling professionally and in the community includes nine with ties to the broad healthcare sector. They are: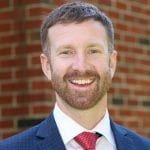 Danny Deane (age 35) is the owner of F45 Training Hampshire Meadows in Hadley, where he oversees 14 employees, and is opening a second franchise, F45 Training Riverdale, in West Springfield. In 2013, he joined IBEW Local 455 as an in-house mechanical maintenance operator with FirstLight Power, where he oversees all maintenance projects and control of the power plant's three hydro stations and 11 generators, and has since become assistant business agent for Local 455.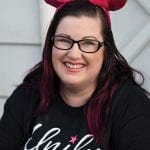 Sarah Goff (age 39) is president of Unify Against Bullying and an assistant store manager for Kohl's who been recognized as the Volunteer Champion in the Kohl's Cares program. During her time with Unify Against Bullying, she has been a volunteer coordinator and part of the fashion show committee, and later became secretary and then board president, a role through which her vision will help lead this organization into the future.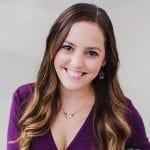 Kristina Healey (age 28) is patient experience manager with Baystate Health Inc. She leads a team of patient-experience specialists across the entire Baystate Health system, providing leadership and guidance for directors and managers, addressing both barriers to care and best practices, and supporting staff development through coaching, mentoring, and leading by example, among other roles.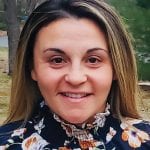 Shannon Hicks (age 36) is clinic director for the Center for Human Development. A licensed independent clinical social worker who is certified as a dialectical behavior therapist and a recovery coach supervisor, she oversees and supervises large clinical operations at CHD's Easthampton Behavioral Health Outpatient Clinic and the Greenfield Center for Wellness, and is also the director of the agency's Dialectical Behavior Therapy Clinical Internship Program.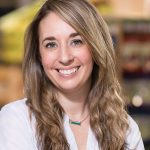 Andrea Luttrell (age 36) is a registered dietitian nutritionist for Big Y Foods Inc. She participates in more than 25 community presentations each year,where she reaches more than 5,000 people with positive nutrition and lifestyle messaging. She also writes food and nutrition columns for local media, helped create Big Y's Kids' Fruit Club, and has expanded community partnerships with regional wellness organizations.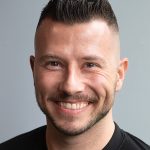 Andrew McConaha (age 34) is owner and head of strength and conditioning for Train for Life Inc. He has built his business from rented-out space at Wilbraham Soccer City to his own recently expanded facility, where he brings his passion for life and vitality to hundreds of members. From that platform, he also organizes fundraising events that give back to nonprofits and families in need.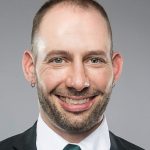 Dr. Tom Naro (age 37) is the owner of My PT. As a doctor of physical therapy frustrated by restrictions created by health-insurance companies that hindered the care and recovery of his patients, he created a new business model focused on patient-based care. My PT has evolved from house calls to a brick-and-mortar location in Southwick.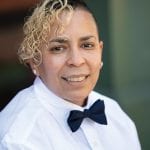 Aisha Pizarro (age 38) is vice president of Programs for the YWCA of Western Massachusetts. After a number of career stops helping people in the realms of sexual assault, domestic violence, mental health, and substance abuse, she has been employed at the YWCA for almost three years now, overseeing 22 distinct programs and 150 employees, and has served on multiple task forces to design solutions to end homelessness and find affordable housing, especially for women.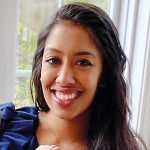 Saba Shahid (age 28) is chief smiling officer for the Art Cart and president of ACS Regulatory Consulting. She has grown the Art Cart — a creativity and movement program for people with Parkinson's disease — into a national company, traveling to various communities to reinstill confidence in patients' abilities by teaching them to work with their symptoms instead of feeling burdened by them.
UMass Amherst's Nolden Helps Unravel Mysteries of COVID-19
AMHERST — With the rapid onset of smell and taste loss emerging as symptoms of COVID-19, scientists around the world — including a sensory expert at UMass Amherst — have united to investigate the connection between the chemical senses and the novel coronavirus.
The wave of reports from patients and clinicians about anosmia, or smell loss, inspired the creation of the Global Consortium of Chemosensory Researchers. Alissa Nolden, UMass Amherst assistant professor of Food Science, is among the 500 clinicians, neurobiologists, data and cognitive scientists, sensory researchers, and technicians from 38 countries gathering data in a worldwide survey to unravel how the virus is transmitted and how to prevent its spread.
Nolden was invited by a colleague at the National Institutes of Health to help develop strategies around measuring the sensory-related symptoms of the coronavirus. "Smell and/or taste loss may be an early indicator of COVID-19, as individuals appear to report loss of smell or taste prior to other symptoms," she said. "We also want to better understand the mechanism behind taste and smell loss as a result of this virus."
She notes that the common cold, influenza, and other viral infections are known to cause changes in smell, which are thought to be related to blocked or stuffed-up nasal passages. "This prevents both smelling odors outside and inside the mouth, which can also result in reduced perception of food flavor," she said. "But typically, you do not have a reduced sense of taste, meaning your perception of sweet, sour, bitter, salty, and umami remain the same."
Another interesting characteristic of COVID-19, Nolden said, is that some patients also appear to have a reduced sense of chemesthesis, or chemical sensitivity. "This is unique, unlike the common cold. Some individuals have reduced oral burn from chili peppers or reduced or loss of cooling sensation from menthol."
Nolden noted that some people with COVID-19 who experience sensory losses may not have any other coronavirus symptoms. The researchers hope to learn more about this from the survey, since people with sensory symptoms alone are not likely to qualify for a COVID-19 test.
"This has been a tremendous effort from collaborators from around the globe to gain a better understanding of the negative impact of COVID-19 on loss of taste and smell," she said. "We hope to learn a lot about these symptoms and believe it will have a great impact on our understanding of the virus."
Gill to Lead VA Central Western Massachusetts Healthcare System
LEEDS — The Department of Veterans Affairs announced the appointment of Duane Gill as the new director of the VA Central Western Massachusetts Healthcare System, based in Leeds.
"We are excited to have Duane Gill on board as the new director of VA's healthcare system for VA Central Western Massachusetts," said Ryan Lilly, network director of the VA New England Healthcare System. "His versatile and proven leadership qualities and healthcare experience will be valuable assets for the network, the employees and volunteers, and, most importantly, for the veterans we are honored to serve. As the former associate director at VA Central Western Mass., he is familiar with patient care and our operations here in New England. We welcome him back to our VA New England family."
Lilly said he anticipates Gill's appointment will begin within the next 30 to 45 days.
Gill is a U.S. Navy veteran and fellow for the American College of Healthcare Executives. He received a master's degree in management from Indiana Wesleyan University and a bachelor's degree in political science from Eastern Kentucky University.
Gill joined the VA in 2007 as health system specialist to the associate director at Charlie Norwood VA Medical Center in Augusta, Ga., holding positions of increasing responsibility, and is currently serving as the deputy director of the Eastern Colorado Healthcare System in Aurora, Colo. Gill served as the associate director at the VA Central Western Massachusetts Healthcare System from July 2014 to August 2017, and also served as acting medical center director at VA hospitals in both Aurora and Louisville, Ky.
In his new role, Gill will be responsible for the delivery of healthcare to approximately 90,000 veterans throughout the five counties of Central and Western Mass. With an operating budget of nearly $250 million and just over 1,000 employees, VA Central Western Mass. conducted nearly 400,000 outpatient visits last year.