Baystate Wing Hospital Welcomes Martins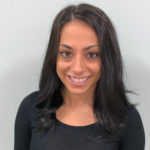 PALMER — The Physical Therapy Department at Baystate Wing Hospital recently welcomed Amanda Martins to the physical-therapy team.
Martins earned a bachelor's degree in exercise science from Westfield State University and earned her doctorate in physical therapy from American International College in Springfield.
She sees an array of patients of all ages and abilities and brings a passion for providing sports and stroke rehabilitation, as well as amputee and prosthetic rehabilitation, to the region. She has an understanding of the physical, emotional, and rehabilitative aspects of getting the patient back to the highest quality of life and an athlete back on the field.
BHN's DeFlumer-Trapp Receives Statewide Award
SPRINGFIELD — Jessica DeFlumer-Trapp, vice president of Integration at Behavioral Health Network (BHN), recently received the Excellence in Care Integration Award at the Assoc. for Behavioral Health's (ABH) annual "Salute to Excellence" event.
In the two years DeFlumer-Trapp has served at BHN, she has been guiding the organization's dramatic growth in medical integration and care management. Strategies to integrate behavioral and physical health are at the forefront of healthcare in BHN's service area and in the nation. As BHN's vice president managing behavioral and physical health integration, she is guiding new initiatives related to integration and population health. She was recognized by ABH for her ability to understand trends at the macro level as it relates to the evolving landscape in behavioral health, and bring concept and strategy to the implementation level.
Prior to her current position, DeFlumer-Trapp served as BHN's senior program manager of Population Health, where she charted the overall course of BHN's population-health initiative, working closely with those in the areas of care management, pharmacy, health, and wellness.
According to Kathy Wilson, BHN's president and CEO, "Jessica embodies the values representative of the award based on her deep commitment to advancing behavioral health for the people and communities we serve. She has emerged as a leader within the behavioral-health field and at Behavioral Health Network. She is passionate about our work, is an eager learner, is humble, and values equally the people she works with and the communities we serve."
Taylor Street Dental Welcomes Homsi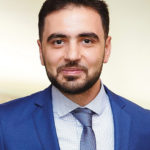 SPRINGFIELD — Taylor Street Dental and Dr. David Peck announced the addition of Mahmoud Homsi, DMD to its dental practice at 41 Taylor St.
Homsi graduated in 2012 from Damascus University School of Dentistry in Syria before practicing dentistry and advancing his clinical expertise in Istanbul, Turkey. In 2015, he came to the U.S. to further his dental education. Four years later, he earned his DMD degree from Boston University School of Dental Medicine. He received his degree with high honors and graduated second in his class.
Homsi was awarded the prestigious Omicron Kappa Upsilon award for his high standards of scholarship and potential for continued professional growth. He was also awarded the Geriatric Dentistry Award for exceptional clinical care for older adults and the Leadership Award for his service to the GSDM chapter of the Student National Dental Assoc.
He believes strongly in the value of continuing education in delivering the highest quality of treatment to his patients. He is certified in Invisalign treatment for teeth alignment and delivery of Botox and dermal fillers.
Homsi is welcoming new patients. Appointments can be made by calling (413) 781-7645.
Shuman Named CEO of Baycare Health Partners, Pioneer Valley Accountable Care
SPRINGFIELD — Dr. Richard Shuman has been named CEO of Baycare Health Partners Inc. and its subsidiary, Pioneer Valley Accountable Care, LLC (PVAC).
His appointment, voted on unanimously by the Baycare Health Partners board of directors, was effective Oct. 1. He will report to the Baycare board of directors and will serve on the Baystate Health president's cabinet.
Shuman replaces the retiring Dr. Stephen Sweet, who led Baycare since 1997. In honor of his contributions and achievements over the years to Baycare, PVAC, and their provider community, the Baycare board of directors has appointed Sweet CEO emeritus of Baycare.
Over the past 25 years, Shuman has served as a physician leader for large, multi-specialty medical practices in the Pioneer Valley and Connecticut. Most recently, he served as the president of Trinity Health Of New England Medical Group, representing 1,000 providers. His experience includes working as a medical director in healthcare administration and the insurance industry, as well as providing direct patient care.
Shuman has been active in Baycare governance since 2009, including serving on the board of directors and as chair from 2015 through 2017. He also served on the Health New England board of directors from 2016 to 2019 and held several leadership positions in healthcare of increasing responsibility.
Board-certified in internal medicine, Shuman completed his residency in internal medicine at Dartmouth-Hitchcock Medical Center. He received his medical degree from UMass Medical School, where he earned the Sandoz Award in recognition of superior academic achievement and contribution to healthcare, and he earned a bachelor's degree in biology and art history at Harvard University.
Tirocchi Joins Team at Adcare Hospital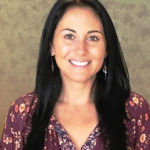 WORCESTER — AdCare Hospital recently welcomed Andrea Tirocchi, LMHC as program manager.
"In addition to supervising clinical aspects of patient treatment, Andrea will facilitate dual-diagnosis and pain-management groups, individual and family counseling, and crisis-intervention services," said Susan Hillis, vice president of Clinical Services.
Tirocchi comes to AdCare from Open Sky Community Services in Worcester, where she was a program director. She has also worked as career integration manager and a clinical therapist for the Providence Center in Providence, R.I. A licensed mental-health counselor, she earned a bachelor's degree in psychology and a master's degree in counseling from Rhode Island College, and is pursuing a doctorate in education from Northeastern University's College of Professional Studies in Boston.
Greater Springfield Senior Services Welcomes DiGioia
SPRINGFIELD — Greater Springfield Senior Services Inc. (GSSSI), an aging-services access point, recently welcomed Mary DiGioia in the role of registered dietitian.
DiGioia comes to GSSSI with nutrition-education and menu-planning experience for older people and at 11 community dining centers. Prior to joining GSSSI, she worked at Ascentra Care Alliance and the Food Bank of Western Massachusetts. She will design the five menu choices offered through Meals on Wheels and at senior dining centers, and will offer community nutrition education as well as medical nutrition therapy and individual consultations to those over 60 in the GSSSI catchment area.
DiGioia holds a master's degree in public health from Keene State College and a bachelor's degree in nutrition from UMass.