Helms Initiated into American College of Surgeons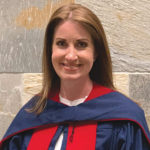 NORTHAMPTON — Dr. Michelle Helms, a Cooley Dickinson Medical Group general surgeon, was among 1,993 people from around the world who last month became fellows of the American College of Surgeons (ACS) during the convocation ceremony at the college's Clinical Congress 2019 in California.
Dr. Holly Michaelson, Cooley Dickinson general surgeon, said she is proud that the ACS "recognizes Dr. Helms for her dedication to improving the care of the surgical patient as well her willingness to safeguard the high standards of surgical care at Cooley Dickinson Hospital."
Safeguarding high standards and providing compassionate care are cornerstones of Helms' patient-care philosophy. She believes in creating a reassuring and comfortable experience for her patients that is founded on trust and respect. "I want to exceed patients' expectations with each interaction, and my goal is to achieve the best outcomes possible," said Helms, whose medical interests include minimally invasive colon surgery, hernia repair, and breast surgery.
Helms earned her medical degree from Rutgers University, New Jersey Medical School. She completed her internship at Robert Wood Johnson University Hospital and completed her residency in surgery at Morristown Medical Center. She has been working as a general surgeon at Cooley Dickinson Medical Group General Surgery since 2016. In 2017, she earned board certification from the American Board of Surgery.
BFAIR Promotes Shea to VP of Quality Compliance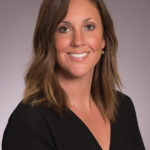 NORTH ADAMS — Erin Shea has been promoted to vice president of Quality Compliance at BFAIR.
Shea holds a bachelor's degree in social work from Elms College and is a licensed social worker with over 15 years of progressive experience supporting elders and individuals with disabilities and their families. She began her career at United Cerebral Palsy of Western Mass. and as a social worker with Berkshire Health Care Systems.
Over the past 10 years, Shea has assumed a variety of roles at BFAIR, one as the assistant director of the Day Habilitation Center. In April 2019, she was promoted to director of Quality Compliance, ensuring BFAIR meets internal quality standards, requirements of external funding and regulatory sources, as well as consulting on human rights and community inclusion for the agency.
In her new role, she will be an active member of the senior management team, providing leadership to the development and implementation of the agency's strategic plan, supporting BFAIR's family advisory and self-advocacy committees, and overseeing diversity and risk-management initiatives.
"In her first six months as the director of Quality Compliance, Erin has developed a variety of new initiatives and has begun to diversify and reinvigorate many of our current strategic practices," said Theresa Gelinas, senior vice president of Day Services. "I am excited to work with Erin in this role and look forward to what the next year will bring to BFAIR."
Christopher Joins LifePath as Program Director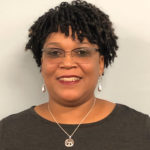 GREENFIELD — Diana Christopher recently joined LifePath as the new program director for Adult Family Care (AFC) and Shared Living Programs.
The AFC and Shared Living Programs offer compassionate, individualized care in a nurturing home environment. Participants are individuals who cannot live alone safely because of medical, physical, cognitive, or mental-health challenges. Participants live with caregivers in the home. Caregivers' homes are in local communities, allowing participants to maintain lasting community relationships.
Christopher has more than 30 years of human-service experience, most recently as the director of Operations at the Boys & Girls Club Family Center in Springfield, where she oversaw all club operations with a strong focus on club safety. Her previous experience includes coordinating and monitoring a Department of Developmental Services Intensive Residential program at Pathlight and supervising and overseeing the Department of Developmental Services and Adult Foster Care home-share model at Nonotuck Resource Associates Inc. She received a bachelor's degree in human services from Almeda University.
Christopher's passion for bringing people together in an effort to demystify fears or misunderstandings has included the implementation of an intergenerational mentoring program, community service, and activity planning with elders and teens. She has also assisted with job placement for retired elders and has worked closely as a case manager and supervisor with older adults with physical and/or intellectual or cognitive challenges.
"Over the course of the past 30 years, I have gained professional knowledge in several areas of human services, including education and prevention programs with young children and teens; homeless services for women and children, including transitional housing; shelter placements; and, of course, services to the aging population," she said. "The opportunity to work with LifePath allows me to use my skills in an area that is so critically needed. The culture, atmosphere, and wealth of services offered through LifePath will allow me to continue to contribute to LifePath's mission to listen first and then help each person find the best option for their unique needs."
Charity Day, LifePath's associate director of Client Services, noted that "Diana is an exciting addition to the AFC and Shared Living Programs. Her 30 years of experience in human services is an important asset, and I am excited to work with her."
The program director for the AFC and Shared Living Programs is responsible for the overall management of these programs, including supervising staff, coordinating program functions, and overseeing expenditures. Additional responsibilities include community networking, public relations, and advertising. The program director provides assistance with transitioning participants into the programs and will be responsible for ongoing casework.
Rehab Resolutions Welcomes O'Connor
WEST SPRINGFIELD — Rehab Resolutions Inc. recently welcomed Kelly O'Connor, doctor of acupuncture and Chinese medicine. She is currently scheduling patients.
O'Connor completed her doctorate in acupuncture and Chinese medicine at Pacific College of Oriental Medicine in San Diego. She will be responsible for all acupuncture patients at Rehab Resolutions.
Acupuncture uses a systematic approach to treat the body as a whole. Treatments offer pain relief and general wellness through traditional Chinese medicine. Techniques include acupuncture, capping, Tuina massage, and herbal therapies.
LaValley Joins Cardiology Team at Baystate Wing Hospital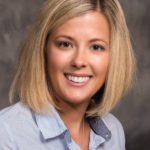 PALMER — Baystate Wing Hospital's cardiology team recently welcomed Grace LaValley, doctorate nurse practitioner, to its cardiology practice located at Baystate Wing Hospital in Palmer.
LaValley joins Baystate Wing with extensive cardiac-care experience as a member of the Baystate Medical Center Heart and Vascular Program. She has provided care in several other cardiology capacities at Baystate Medical Center, including the Transcatheter Aortic Valve Replacement program, cardiovascular rehabilitation, and as nurse manager of the CARE Unit and the Endovascular Surgical Suites at the Davis Family Heart and Vascular Center.
LaValley earned her doctorate in nursing practice from Elms College in Chicopee, where she also completed her master of science degree in Nursing Education.
"I chose a career in cardiology because it's a field that is persistently evolving and is scientifically and intellectually stimulating," she said. "Cardiology is at the cutting edge of advances in technology that makes differences in patients' lives and allows me to build long-term clinical relationships with patients."
LaValley is a member of the American Assoc. of Nurse Practitioners, the American College of Cardiology, and the Sigma Theta Tau International Honor Society of Nursing. She also served as adjunct professor at Elms College.
LaValley joins Dr. Brian Laliberte, Dr. Zachry Zichittella, and Gina Zichittella, nurse practitioner, in providing comprehensive cardiology care at Baystate Wing Cardiology, located at Baystate Wing Hospital, 40 Wright St., Palmer. For more information or to make an appointment, call Baystate Wing Cardiology at (413) 370-7880.
Milch Named to Opioid Crisis Working Group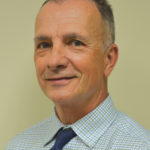 SPRINGFIELD — Charles Milch, Springfield College Physician Assistant Program chair, joined physician-assistant faculty members from colleges and universities throughout Massachusetts to be a part of a working group focused on addressing the opioid crisis in Massachusetts. The group represented a first-in-the-nation, cross-institutional partnership toward the prevention and management of prescription-drug misuse.
Led by the Massachusetts Department of Public Health, along with the Massachusetts Assoc. of Physician Assistants, Milch, along with his colleagues, focused on research that strives to make sure physician-assistant students are being trained with the knowledge and skills to prescribe opiates safely, which in turn can assist with limiting morbidity and mortality resulting from prescription and synthetic opioid abuse. The working group's findings were published in the Journal of Physician Assistant Education.
"As healthcare educators, we are always making sure that we prepare our students with the skills necessary to provide the very best care for their patients," Milch said. "This next generation of physician-assistant students can have a major impact in the ongoing public-health crisis. Every day, 130 people die in the U.S. from an opiate overdose from prescription pain relievers, heroin, and synthetic opioids, such as fentanyl. This is a serious national crisis that affects public health as well as social and economic welfare. This was truly an honor to work with such great physician-assistant professionals in helping provide research that we feel can provide additional statewide, inter-disciplinary collaborations around an educational approach to the opioid epidemic."
Joining Milch as co-authors of the article were representatives from the Boston University School of Medicine Physician Assistant Program, the School of Physician Assistant Studies, Westfield State University, Tufts University School of Medicine, Bay Path University, MGH Institute of Health Professions, and Northeastern University.
Awkal Offers Medical Services to Seniors at Ruth's House
LONGMEADOW — Darlene Francis, executive director of Ruth's House Assisted Living Residence at JGS Lifecare, announced that Dr. May Awkal has begun offering her senior medical services to residents of Ruth's House.
Awkal is an independent practitioner with her own practice, AM Medical, P.C., located in Longmeadow. She is supported by her team, which includes physician assistant Kristen Pisano and nurse practitioner Jennifer Killips. Ruth's House is not a sponsor of Awkal, but is offering her on-site medical services for the convenience of Ruth's House residents who wish to elect her as their primary-care physician.
"The growing desire for patients to have care brought to their home began to expand rapidly. I understand the importance of collaboration of care for my patients, and there is no better place to practice medicine other than the patient's home," Awkal said. "My goal is to ensure that my residents remain independent for as long as possible and to make sure any medical concerns are accurately and promptly treated. With the expertise of my office staff as well as my physician assistants and nurse practitioners, I view myself as the geriatric-care team leader who understands the support, compassion, and medical resources that my patients require."
Awkal and her staff will be on site at Ruth's House once a week, on Wednesdays. Primary-care services will include treatment and management of chronic and acute illness, prescription-drug management, development of individualized wellness plans for geriatric patients, ordering of diagnostic tests (X-rays and all diagnostic laboratory tests), health risk-assessment screenings, care coordination through collaborative relationships in the local healthcare community, hospice care, and advanced dementia care.
Springfield College's Chevan, Kaufman Receive Grant
SPRINGFIELD — Springfield College Department of Physical Therapy faculty members Dr. Julia Chevan and Dr. Regina Kaufman are the recipients of a grant from the National Assoc. of Chronic Disease Directors (NACDD) to develop a regional hub to promote the Arthritis Foundation Walk with Ease program. The NACDD improves the health of the public by strengthening state-based leadership and expertise for chronic disease prevention and management.
Chevan and Kaufman will spend the 2019-20 academic year creating a network of programs and individuals who will offer the Walk with Ease program throughout Massachusetts and Northern Connecticut. The NACDD, in collaboration with the Centers for Disease Control and Prevention (CDC) Division of Population Health's Arthritis Program, funded four institutions across the U.S. to promote organizational sponsorship of the CDC-recommended Walk with Ease program.
Walk with Ease is a program developed by researchers at the University of North Carolina for the Arthritis Foundation as a way to encourage people with arthritis to start walking and keep active. Walk with Ease helps people learn to walk safely and develop the habit of walking regularly. While walking is the central activity, Walk with Ease is a multi-component program that includes health education, strengthening and stretching exercises, and motivational strategies.
Walk with Ease is offered in a group format or a self-directed format. In the self-directed format, participants use the Walk with Ease guidebook to walk on their own and are encouraged to walk three times per week for six weeks. Online support is also available to guide participants through the program.