Berkshire Health Systems Welcomes Lederer to Staff
PITTSFIELD — Berkshire Health Systems (BHS) announced that Dr. James Lederer Jr. has been appointed to the position of chief medical officer/chief quality officer (CMO/CQO).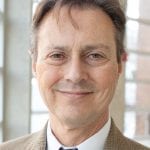 Lederer most recently served as vice president for Clinical Excellence at Allspire Health Partners in Conshohocken, Pa., where he was responsible for setting clinical priorities and establishing best practices for member organizations. Prior to that, he was the CMO/CQO and vice president for Quality and Safety at Saint Alphonsus Health System in Boise, Idaho, where he coordinated all clinical and safety efforts, including graduate medical education, population health, clinical-improvement activities, and physician-leadership programs.
His previous senior leadership roles were at Novant Health in Winston Salem, N.C., including vice president of Clinical Improvement, medical director of Novant Health Corporate, and senior vice president for Medical Affairs at Novant's Forsyth Medical Center.
Lederer is board-certified in internal medicine and adult infectious diseases. He received his medical degree from the University of North Carolina School of Medicine in Chapel Hill and completed his residency in combined medicine/pediatrics at the University of Tennessee, as well as a fellowship in infectious diseases at St. Jude Children's Research Hospital in Memphis, Tenn.
Willie Ross School Taps Skelton to Coordinate Community Engagement
LONGMEADOW — Willie Ross School for the Deaf announced the appointment of Joel Skelton to the newly created position of coordinator of Community Engagement at the school.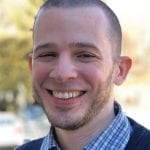 A native of Dallas, Skelton is a graduate of the Rochester Institute of Technology, earning a bachelor's degree in professional and technical communication and a master's degree in communication and media technologies.
In his new position, Skelton will be responsible for creating greater awareness of the school and its brand through various forms of outreach, including a greater presence on social media. He will also handle fundraising and development, grants, and event planning.
Skelton, who has a central auditory processing disorder, was denied access to deaf-education resources when in school. He later received the appropriate deaf services and the use of an interpreter, which helped him to excel academically. That experience helped prepare him to promote the philosophy of Willie Ross School for the Deaf.
"What appealed to me about joining the Willie Ross School is its commitment to its total-communication model of educating deaf and hard-of-hearing students, which emphasizes a range of communication methods that are best suited for each child that might include oral communication and sign language," Skelton said. "My own story of being denied access to appropriate deaf-education resources has made me aware of the need for schools for the deaf, like Willie Ross, and the importance of having the resources to appropriately meet students' needs."
Reich Helps White House Coronavirus Task Force
AMHERST — Nicholas Reich, a UMass Amherst biostatistician who directs the UMass-based Flu Forecasting Center of Excellence, was invited by the White House Coronavirus Task Force to participate in last month's coronavirus modeling webinar.
The four-hour, virtual gathering included 20 of the world's leading infectious-disease and pandemic forecasting modelers, from researchers at Harvard, Johns Hopkins, and the Centers for Disease Control and Prevention (CDC) in the U.S. to those based at institutions in England, Hong Kong, South Africa, and the Netherlands.
Reich, associate professor in the School of Public Health and Health Sciences at UMass Amherst, heads a flu-forecasting collaborative that has produced some of the world's most accurate models in recent years. He and postdoctoral researcher Thomas McAndrew have been conducting weekly surveys of more than 20 infectious-disease-modeling researchers to assess their collective expert opinion on the trajectory of the COVID-19 outbreak in the U.S. The researchers and modeling experts design, build, and interpret models to explain and understand infectious-disease dynamics and the associated policy implications in human populations.
Reich is co-author of a new study in Annals of Internal Medicine that calculates that the median incubation period for COVID-19 is just over five days and that 97.5% of people who develop symptoms will do so within 11.5 days of infection. The incubation period refers to the time between exposure to the virus and the appearance of the first symptoms. The study's lead author is UMass Amherst biostatistics doctoral alumnus Stephen Lauer, a former member of the Reich Lab and current postdoctoral researcher at the Johns Hopkins Bloomberg School of Public Health.
The researchers examined 181 confirmed cases with identifiable exposure and symptom-onset windows to estimate the incubation period of COVID-19. They conclude that "the current period of active monitoring recommended by the U.S. Centers for Disease Control and Prevention [14 days] is well supported by the evidence."
Last fall, Reich received a grant of up to $3 million over the next five years from the CDC to operate the Flu Forecasting Center of Excellence at UMass Amherst, one of two in the nation the CDC has designated. The center's mission is to identify new methods and data sources to sharpen the accuracy and improve communication of seasonal and pandemic flu forecasts.
Stand Up to Superbugs Names Housman Ambassador
SPRINGFIELD — Western New England University (WNEU) professor Dr. Seth Housman was recently named one of the 2020 Stand Up to Superbugs Ambassadors by the Pew Charitable Trust Network. More than 40 individuals from across the country gathered in Washington in late February as part of the initiative.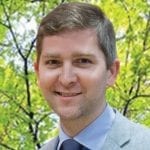 Stand Up to Superbugs is a diverse group of people from across the U.S. who are working to combat antibiotic-resistant bacteria and prevent a return to the pre-antibiotic era when simple infections accounted for at least one-third of all deaths. They do this by supporting three things: innovation to reinvigorate the pipeline of antibiotics in development, responsible use of existing antibiotics in veterinary and human medicine, and increased federal funding.
Stand Up to Superbugs ambassadors are part of the Pew Charitable Trusts' network of survivors, farmers, doctors, researchers, and others with a personal connection to the issue of antibiotic resistance. They are sharing their unique experiences and perspectives to help raise awareness about the growing public-health and national-security threat posed by drug-resistant bacteria. Of the more than 40 ambassadors from across the country, Housman is one of only five pharmacists on the team.
Housman is a clinical assistant professor of Acute Care in the department of Pharmacy Practice at WNEU. He maintains a practice site at Baystate Medical Center as an infectious-diseases pharmacy specialist and assistant residency program director for the second-year post-graduate infectious-diseases pharmacy residency. His research interests include optimizing antimicrobial dosing to overcome antimicrobial resistance.
Massachusetts Dental Society Names McNulty Executive Director
SOUTHBOROUGH — Conor McNulty has been appointed executive director of the Massachusetts Dental Society (MDS), an association that represents 5,000-plus member dentists and is a statewide constituent of the American Dental Assoc.
McNulty has served as executive director of the Oregon Dental Assoc. since 2014. Prior to Oregon, he served in various management roles with the California Dental Assoc., one of the largest and most innovative healthcare organizations in the country.
McNulty succeeds Dr. Robert Boose, who is retiring as executive director after 18 years of service to the Massachuetts Dental Society.