Community Health Programs Names Faber Chief Medical Officer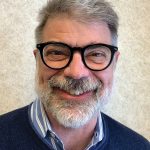 GREAT BARRINGTON — Community Health Programs (CHP) has named Dr. Kenneth Faber chief medical officer.
Faber has been serving as CHP's interim chief medical officer since May 2021. He oversees a clinician staff of about 200 in CHP's practice networks in Great Barrington, Lee, Pittsfield, and North Adams, as well as CHP's mobile health unit.
Before joining CHP, Faber was vice president of Clinical Care at Grand Rounds Inc., a San Francisco-based healthcare company, where he focused on accelerating development of telehealth services during the early COVID-19 shutdown.
From 1997 to 2019, he worked with Colorado Permanente Medical Group in a series of leadership positions, including clinical care provider, senior physician director, chair of the internal review board, physician director for process improvement, and, most recently, vice president.
As a practicing physician, he worked with Colorado Reproductive Endocrinology and was an assistant professor in the University of Colorado Department of Reproductive Endocrinology.
Faber earned his medical degree at the University of Michigan School of Medicine. He went on to complete a residency training in obstetrics and gynecology at Maine Medical Center, followed by a fellowship in reproductive endocrinology at Duke University School of Medicine.
He was named "Top Doctor" by Denver's 5280 magazine in 2011 and was awarded the Council on Resident Education Teaching Award in 1999, 2000, and 2002.
Berkshire Health Systems Welcomes Cardiologist Phlaum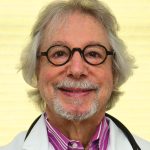 PITTSFIELD — Berkshire Health Systems announced the appointment of Dr. Stephen Phlaum, a board-certified and fellowship-trained cardiologist, to the medical staffs of Berkshire Medical Center and Fairview Hospital and the provider staff of Cardiology Professional Services of BMC. Phlaum will provide cardiology care for patients in South Berkshire through Cardiology Professional Services of Fairview Hospital.
Phlaum is accepting new patients in need of cardiology care and is partnered with Drs. Peter Chien, Andrew Potash, Jialin Su, Georgianne Valli-Harwood, and Shyama Wickramaaratchi at Cardiology Professional Services.
Phlaum comes to the Berkshires from Florida, where he served with Sacred Heart Medical Group in Miriamar for more than 15 years. He previously served with practices in St. Louis.
He is board-certified in cardiovascular disease and was fellowship-trained in interventional cardiology at St. Louis University School of Medicine. He received his medical degree from St. Louis University School of Medicine and completed his residency in internal medicine at Barnes Hospital, Washington University School of Medicine. He specializes in general cardiology and echocardiography.
For an appointment with Phlaum, ask your primary-care physician for a referral, or for more information, call Cardiology Professional Services of Fairview Hospital at (413) 854-9777.
BHN Promotes Brown to Vice President of Social Justice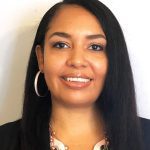 SPRINGFIELD — Behavioral Health Network Inc. (BHN) announced the creation of a vice-president-level position to oversee social justice efforts and initiatives. BHN promoted Chelan Brown, formerly Social Justice director at BHN, into the new position of vice president of Social Justice.
Brown joined BHN in September 2020 when the organization created the Social Justice director role. In her previous role, she has worked collaboratively with staff and leadership to amplify and move forward the work toward racial and social equity within BHN and in the community at large. Through this work, it has become clear to executive leadership that the scope of BHN's social-justice efforts require leadership at the senior leadership level.
Brown has extensive experience in social-justice work, both in the for-profit and nonprofit sectors. She previously worked at MGM Springfield as Construction Diversity manager, where she ensured the hiring of a diverse workforce and that women-, minority-, and veteran-owned companies were actively engaged and included in all bid opportunities for the construction of the casino.
Brown's experience in the nonprofit sector includes serving as manager of the Food Bank of Western Massachusetts' Network Capacity Building department and as Community Engagement coordinator, where she coordinated the development of the Springfield Food Access Project. She was also a member of the Food Bank's Management, Advocacy, and Diversity team.
Brown focused her early-career social-justice and community-organizing efforts on violence prevention and gang diversion. In 2005, she founded the nonprofit agency Alive With Awareness Knowledge & Empowerment (AWAKE), a violence-prevention organization in Springfield. There, she built a framework and created programs to ensure that youth of color and families were provided access to opportunities, support systems, and basic needs to live productive and successful lives.
Public Health Institute Announces New Staff, Board
SPRINGFIELD — The Public Health Institute of Western Mass. (PHIWM) recently announced several new staff and board members.
The new staff include Lynley Rappaport, a coalition and evaluation manager who provides evaluation and technical assistance for grassroots recipients of Baystate Health's Better Together funding and oversees the Pioneer Valley Healthy Air Network; and Gabriela Vieyra, a senior research associate who conducts research and evaluation for the COVID Community Impact Survey and the Springfield Healthy Homes asthma project.
The new board members include Gloria Caballero Roca, an academic, educator, researcher, and activist for more than two decades whose publications and international talks focus on the intersectionality of diaspora, anti-imperialism, social justice, and transnational experience; Kimberley Lee, vice president of Resource and Development Branding at MHA, an experienced builder of collaborative relationships that support strong, inclusive, and productive communities; Sarah Morgan, assistant general counsel and interim director of Human Resources at Health New England, who provides strategic leadership and employment-law advice to the firm's Human Resources team, including employee relations; and Ilana Steinhauer, executive director of Volunteers in Medicine Berkshires, who, along with standard ED responsibilities, also acts as director of medical services, coordinating patient care across all medical service areas, as well as providing acute and chronic care.
Minck Joins BFAIR as Quality Assurance Facilitator, Human Rights Coordinator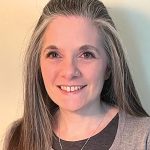 NORTH ADAMS — BFAIR recently welcomed Tami Minck as Quality Assurance facilitator and Human Rights coordinator.
Minck started her career as a direct support professional working in a residential program in Rhode Island and has since worked in a variety of roles, including as a residential director, program coordinator, and most recently as the director of Data Analytics and Quality Enhancement for Seven Hills Foundation in Worcester.
Her professional experiences include serving on human-rights committees (HRCs) and volunteering as the HRC chair for a provider agency in Rhode Island for many years.
Minck received her undergraduate degree in psychology from the University of Rhode Island and holds a master's degree in data analytics from Southern New Hampshire University.
Reuben Joins Team at River Valley Counseling Center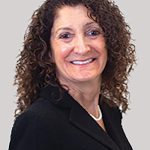 HOLYOKE — Dr. Susan Romm Reuben, a fellowship-trained psychiatrist, has joined River Valley Counseling Center (RVCC).
"With more than 20 years of experience, Dr. Reuben brings with her a broad range of knowledge along with a reputation of providing clients with high-quality, compassionate care," said Rosemarie Ansel, executive director of RVCC.
Reuben received a bachelor's degree in biology from Barnard College at Columbia University in New York before attending SUNY at Buffalo School of Medicine. She completed her residency at Mount Sinai Medical Center.
Reuben is a diplomate of the National Board of Examiners, as well as a diplomate of the American Board of Psychiatry and Neurology. She is a member of both the American Psychiatric Assoc. and the Western Mass. Psychiatric Assoc.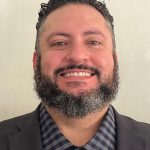 MHA Names Piñero to Senior Leadership Team
SPRINGFIELD — The Mental Health Assoc. (MHA) has named René Piñero vice president of Behavioral Health and Clinical Operations.
Piñero, who has worked in the field of addiction and mental-health services for more than two decades, will have responsibilities that include further development of MHA's clinical and operational practices and policies as well as oversight of outpatient behavioral-health services through MHA's BestLife Emotional Health and Wellness Center that opened in 2019.
Piñero has held clinical director or supervisor positions at the Center for Human Development as well as Gándara Center, and worked with programs targeting a broad range of populations, including interventions for batterers, survivors of domestic abuse, aftercare for second offenders, sex-offender treatments, and anger-management groups.
Piñero was educated in his native Puerto Rico, where he also worked, and holds an undergraduate degree in psychology from the University of Puerto Rico and a master's degree in psychological counseling from the Interamerican University of Puerto Rico. He is licensed and certified in mental-health counseling, alcohol and drug counseling, and as a Massachusetts problem-gambling specialist.
Instrum Joins Staff of Berkshire Orthopaedic Associates
PITTSFIELD — Berkshire Health Systems announced the appointment of Dr. Khaled Instrum, a board-certified and fellowship-trained orthopaedic surgeon, to the medical staff of Berkshire Medical Center and the provider staff of Berkshire Orthopaedic Associates.
Instrum, who has specialized training and experience in shoulder and knee surgery, is accepting new patients in need of orthopaedic care and is partnered with Drs. Jeffrey Cella, Anthony DeFelice, Matthew DeWolf, Jarod Goodrich, Christina Kane, Ashley Miller, Kevin Mitts, James Parkinson, and Daniel Sage at Berkshire Orthopaedic Associates.
Instrum is board-certified in orthopaedic surgery and was fellowship-trained in shoulder and knee surgery at the University of Calgary. He received his medical degree from Dalhousie Medical School, Halifax, Novia Scotia and completed his residency in orthopaedic surgery at the University of Calgary. He came to the Berkshires from Holyoke Medical Center, where he had served since 2010.
Berkshire Orthopaedic Associates is an affiliate of Berkshire Health Systems and has locations in Pittsfield, North Adams, and Great Barrington. For an appointment with Instrum or one of his colleagues, ask your primary-care physician for a referral or call (413) 499-6600.
Fallon Health Names Acker Health Equity Program Manager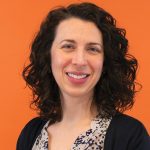 WORCESTER — Fallon Health, a nationally recognized, not-for-profit healthcare-services organization, announced that Katie Acker has been named to the newly created role of Health Equity Program manager. Acker has more than 13 years of experience in healthcare and brings a unique perspective to the position, having held various leadership roles both in the U.S. and as a volunteer with the U.S. Peace Corps.
In her new position, Acker is responsible for guiding Fallon Health's equity strategy and program. She will work in collaboration with others throughout the organization as well as with external stakeholders to keep the organization focused on putting in place changes that will help reduce health disparities and increase equitable access for Fallon members.
The addition of the Health Equity Program manager role to Fallon comes as the COVID-19 pandemic has shone a light on the damaging effects of health disparities in healthcare. The impacts are well-documented and were recently discussed by Acker and Fallon Health President and CEO Richard Burke during Fallon's most recent radio podcast.
Acker serves as chair of Fallon's cross-functional Health Equity Workgroup and as a member of the organization's Council for Cultural Competence. She previously served as a health-promotion specialist for government programs for Fallon from 2018 to 2021. Prior to that, she managed community health-education programs in both Seattle and Boston. She also spent two years as a community health and development volunteer with the U.S. Peace Corps in the Dominican Republic while attaining her master of public health degree from the University of Washington. Acker holds a bachelor's degree in biology from Marymount University.
Baystate Ob/Gyn Group Welcomes Thayer, Shin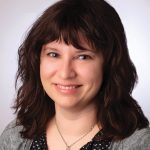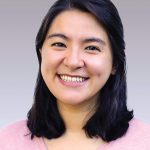 SPRINGFIELD — The providers and staff of Baystate Ob/Gyn Group Inc. (BOGG) recently welcomed two certified nurse midwives, Sarah Thayer and Esther Shin, into its Midwifery department.
Thayer brings a vast amount of experience in women's healthcare not only in midwifery but in other specialized roles as well. Her educational background includes a bachelor's degree in sociology, an associate degree in nursing, a master's degree in midwifery, and a certificate in nurse midwifery locally, through the Baystate Midwifery Education Program.
Thayer's love of supporting women through physiologic birth grew from her early work as a birth doula and licensed massage therapist for more than 10 years. She worked as a registered nurse for many years and completed a graduate midwife fellowship to begin her certified nurse midwifery career in 2020. Specific areas of interest include contraception, adolescent health and wellness, promotion of physiologic birth and breastfeeding, care for Spanish-speaking populations, childbirth education, group prenatal care, LGBTQ health and wellness, community doula care, and research.
Shin joins Baystate Ob/Gyn Group following her midwifery clinical integration in 2021 at BOGG through the Baystate Midwifery Education Program. Partnering with Baystate Health for her integration allowed the practice's providers to observe firsthand her natural ability to deliver the core fundamentals of midwifery care and to collaborate with her on her educational goals in midwifery.
Prior to entering her midwifery career, Shin's educational background included years of work in healthcare with an associate degree in nursing, a bachelor's degree in nursing, and a master's degree in midwifery. Her experience in healthcare has been rooted in many years of work as a registered nurse, in settings including surgical care, labor and delivery, and obstetrics.
Martinez Joins Christina's House as Program Manager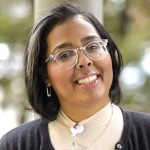 SPRINGFIELD — Shannon Mumblo, executive director of Christina's House, announced that Carolyn Martinez has joined the organization as program manager.
In her new role, Martinez will work closely with Christina's House human-services professionals and direct service staff to ensure that mothers and their children who were homeless or near-homeless are developing vital life skills and are steadily working through the program with the goal of transitioning to stable housing and self-sufficiency.
Martinez brings first-hand experience to Christina's House as a graduate of the program. She has worked in community healthcare settings for the past several years and has completed certificate programs in child behavioral health and community health. She is currently a student at Cambridge College working toward a bachelor's degree in human services.
Now in its 10th year, Christina's House operates two houses in Springfield that provide transitional housing and social services for homeless or near-homeless mothers and children. The program educates, embraces, and encourages families as they develop the life skills needed to become self-sufficient as they transition from homelessness to stable environments. Through the program, women and their children participate in programs that include financial counseling, job-skills development, and building healthy eating and exercise habits.
Professional Care Match Welcomes Schelb
WESTPORT — John Schelb has joined Professional Care Match, a subsidiary of Perfect Care Match, LLC, as the Western Mass. division case manager.
Leah Doroch, President & CEO of Professional Care Match, a subsidiary of Perfect Care Match, LLC. is delighted to add John Schelb to her ever-growing team.
"John will cover all Western Mass. cases and will continue to grow our Western Mass. division. His territory runs from Worcester to the New York border, north to New Hampshire, and south to Connecticut," said Leah Doroch, president and CEO of Professional Care Match, a subsidiary of Perfect Care Match, LLC.
Schelb's background includes a stint as a mental-health counselor for a locked forensic psych ward, where he was the liaison between the patients and nurses to ensure proper and all-encompassing care planning for each patient. His latest role was in manufacturing operations, where he made sure employees had the appropriate tools they needed to be successful.