Behavioral Health Network Announces Leadership Change
SPRINGFIELD — Katherine Wilson, longtime president and CEO of Behavioral Health Network (BHN), announced she will retire on June 30. George Marion, BHN board chair, said the organization has named Steven Winn, BHN's current chief operating officer, as Wilson's successor.
Wilson was instrumental in the formation of Behavioral Health Network in 1992 when four nonprofit mental-health organizations — the Child Guidance Clinic, the Agawam Counseling Center, Community Care Mental Health Center, and the Hampden District Mental Health Clinic — formed the new entity and appointed Wilson CEO.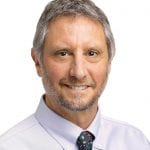 Since BHN's founding, Wilson has built the organization from a $1 million annual enterprise into a leading behavioral-health agency in the region. Under her leadership, BHN has grown dramatically and now serves more than 40,000 individuals in the four Western Mass. counties, employs over 2,300 people, and has an annual budget of more than $115 million.
Most recently, Wilson was named a Healthcare Hero for Lifetime Achievement by HCN and BusinessWest and was celebrated in the book Power of Women published by the Republican. She is regarded as a leader in Massachusetts and the region in behavioral health and the integration of general health and behavioral health.
Under Wilson's direction, BHN transformed an abandoned factory complex on Liberty Street in Springfield into a sprawling campus that includes BHN's corporate headquarters, the innovative Living Room drop-in center, Cole's Place recovery program for men, the 24/7 Crisis Center, an adult outpatient clinic, and its care coordination and outreach services. She also implemented the acquisitions of the Carson Center in Westfield and its affiliate, Valley Human Services in Ware.
With the rise of the opioid epidemic, Wilson guided the strategy to provide more recovery resources in the community, and BHN opened new outpatient and inpatient programming in the rehabilitated Lunt Silversmiths building in Greenfield for those needing recovery services in Franklin County.
Wilson began her career as a psychotherapist and worked for the Massachusetts Department of Mental Health during the critical time when both Northampton State Hospital and Belchertown State School were closed by court mandate. The closings began a period of community-based care and services, and BHN, under Wilson, was at the forefront. Under her leadership, BHN expanded its footprint for those needing residential developmental services.
Winn joined BHN in 1995 as vice president and director of the Child Guidance Clinic. He was later promoted to senior vice president and since 2017 has served BHN as chief operating officer.
Winn has extensive experience in the behavioral-health field. He received a master's degree in developmental psychology and a Ph.D. in clinical and developmental psychology, both from UMass Amherst. He went on to complete his fellowship at Yale University's Child Study Center. After Yale, he became a staff psychologist at the University of New Mexico Children's Psychiatric Hospital, where he also taught in the Department of Psychiatry as an assistant professor of Psychiatry. Winn is a licensed clinical psychologist in Massachusetts.
Nesci Named CEO of Gándara Center
WEST SPRINGFIELD — Lois Nesci has been appointed CEO of Gándara Center, an agency that provides culturally sensitive mental-health, substance-use, residential, and preventive services across the state. Nesci replaces former Executive Director Henry Julio East-Trou, who retired last year after 21 years at the helm.
Nesci, who has held executive leadership positions for several nonprofit human services agencies in Massachusetts and Connecticut, was most recently chief operating officer at the Center for Human Development in Springfield. She officially began her new role at Gándara Center on Feb. 3.
Nesci earned her bachelor's and master's degrees at the University of St. Joseph in West Hartford, Conn. She brings a wealth of experience in nonprofit administration, including positions at Brightside for Families and Children, including executive director. Prior to her position at the Center for Human Development, Nesci was CEO at Catholic Charities Archdiocese of Hartford, one of the largest non-governmental providers of human services in Connecticut. She began her career at the Gray Lodge in Hartford.
"We are really excited to have Lois Nesci at Gándara Center and we are confident that she will lead our agency with great distinction," said Chief Operating Officer Jeff McGeary. "She comes to us with a proven track record and an in-depth working knowledge of nonprofit management and advocacy. We couldn't have asked for a more suited individual for this role."
Greater Springfield Senior Services Welcomes Vieu
SPRINGFIELD — Daniel Vieu Jr. has joined Greater Springfield Senior Services Inc. (GSSSI) as the director of Executive Office of Elder Affairs (EOEA) programs. He will oversee the information and referral, state home care, money management, and companion programs. He will also serve on the EOEA and Mass Home Care Technology Innovations Workgroup.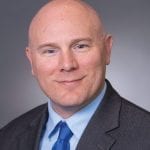 Formerly the director of Disability Service for the Center for Human Development, Vieu developed and managed quality-improvement-systems programs, created training programs, and led the agency's accreditation efforts. He also served with the Western Massachusetts Training Consortium and the May Center for Adult Services Day Habilitation Program.
Vieu holds a master's degree in nonprofit administration from Westfield State University and a bachelor's degree from the University of Indianapolis.
Greater Springfield Senior Services provides a variety of in-home and community-based services for older adults, individuals with disabilities, and caregivers. Services include information and referral, caregiver support, care management, and protective services for victims of elder abuse.
Vorderstrasse Named Dean of UMass Amherst College of Nursing
AMHERST — Allison Vorderstrasse, a faculty member and Ph.D. program director at New York University, has been named the dean of the College of Nursing at UMass Amherst. She will begin her appointment on July 1.
Vorderstrasse currently serves as a faculty member and director of the Florence S. Downs Ph.D. Program in Nursing Research and Theory Development at New York University (NYU) Rory Meyers College of Nursing.
An adult nurse practitioner with clinical experience, Vorderstrasse received her doctorate and master's degrees in nursing at the Yale University School of Nursing, with specialties in chronic illness self-management research and diabetes. She received her bachelor's degree in nursing from Mount Saint Mary College in Newburgh, N.Y.
As a researcher, she focuses on development and implementation of innovative behavioral interventions for diabetes and cardiovascular disease that could expand preventive and self-care management support for adults at risk for, or living with, chronic diseases. Her contributions to chronic-disease prevention have identified that genetic testing for chronic conditions may improve risk reduction in certain groups. She was among the first researchers to demonstrate that virtual environments are an effective way to provide self-management education and support to improve outcomes for patients with diabetes and cardiovascular disease.
Prior to joining the faculty at NYU, Vorderstrasse was an associate professor of Nursing and faculty lead for Precision Health Research at the Duke University School of Nursing. She taught at Duke University School of Nursing from 2009 to 2014. In 2014, she received the Duke University School of Nursing Distinguished Teaching Award. She was inducted as a fellow of the American Academy of Nursing in 2015, and in 2017 received the International Society of Nurses in Genetics Founders Award for Excellence in Genomic Nursing Research.
While at NYU, Vorderstrasse led curriculum and program changes in its nursing Ph.D. program that included a new entry point for post-bachelor to Ph.D. students to facilitate earlier entry into careers in research without sacrificing academic rigor in the program. She has worked with global partners to establish a global-track option for Ph.D. students that will launch in the fall of 2020. She also focused on faculty and student culture and wellness as a part of her leadership at NYU.
Garcia Takes Helm of Treehouse Foundation Board
EASTHAMPTON — Five Hampshire County residents have joined the board of the Treehouse Foundation, the nonprofit that supports children and youth who have experienced foster care, their foster adoptive families, and older adults who live at the intergenerational Treehouse Community.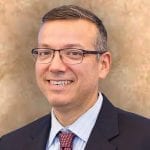 The Treehouse Foundation, celebrating 14 years of breaking ground on its planned neighborhood in Easthampton, announced that Dr. Estevan Garcia, who joined the board last year, will serve as board president. He is an adoptive foster parent with experience in the New York and Washington child-welfare systems. Additionally, four of his own siblings were adopted, three from the foster care system.
Pete Crisafulli, a Realtor with Taylor Realty, also joins the board. Prior to joining the real-estate firm, he spent many years working to protect children. He was the Western Mass. director of MSPCC KidsNet and later worked in the Frontier Regional School district, becoming the assistant principal of Deerfield Elementary School and later the principal at Whately Elementary School for nine years.
Mantoni Named President, CEO of Loomis Communities
SOUTH HADLEY — Stephen Corrigan, chair of the board of the Loomis Communities, announced the appointment of Margaret Mantoni as the new president and CEO of the Loomis Communities. Mantoni, who previously served as chief financial officer, succeeds Lauren Scruggs, who served as president and CEO from 2013 until her retirement in the fall of 2019.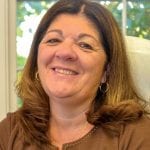 Corrigan said the board conducted a thorough search process resulting in the selection of Mantoni to lead the organization, which was founded in 1902.
Mantoni started at the Loomis Communities in 1990, and in 1993 was promoted to the first CFO of the organization. She is a certified public accountant and worked in a local accounting firm for eight years before joining the Loomis Communities.
Mantoni serves the community in a number of capacities, including as treasurer and former chair of the board of the Greater Holyoke Chamber of Commerce, the audit committee of the United Way of Pioneer Valley, and the capital projects planning committee for the city of West Springfield. She has a bachelor's degree from UMass and an MBA from Western New England University.
Rehab Resolutions Welcomes Garlo as Clinical Director
WEST SPRINGFIELD — Rehab Resolutions Inc. recently welcomed its new clinical director, Dr. Alex Garlo. He completed his doctorate in physical therapy at American Internal College, focusing on diminishing nerve-root pressure and restoration of normal arthrokinematics, including component and joint-play motions.
Garlo utilizes orthopedic manual therapy, specific hands-on techniques of manipulation and mobilization to diagnose and treat restrictions and dysfunctions to restore normal functions. He attained this knowledge by continuing his studies at the University of St. Augstine. He now taking on new patients at Rehab Resolutions. v