Bitsoli Named President of Mercy Medical Center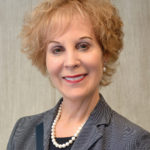 SPRINGFIELD — Deborah Bitsoli has been named president of Mercy Medical Center and its affiliates, effective Dec. 2. In this role, she will be responsible for the operational performance of Mercy Medical Center and its affiliates; provide leadership in the execution, management, financial performance, and oversight of all operations; and explore opportunities for growth through strategic development initiatives.
"Deborah is a respected, visionary leader with extensive experience in healthcare operations. Her dedication to our mission and tremendous enthusiasm, in combination with her focus on quality, safety, and growth, will serve Mercy and the Greater Springfield community well," said Paul Mancinone, board chair of Mercy Medical Center.
Bitsoli joins Mercy with over 25 years of experience in the healthcare industry and has spent the last 18 years in leadership roles. Most recently, she served as president of Morton Hospital, a 110-bed facility in Taunton. Prior to her tenure there, she was chief operating officer and executive vice president at Saint Vincent Hospital, a 270-bed facility in Worcester.
She holds an MBA from Babson College in Wellesley and a bachelor's degree in accountancy with a management minor from Bentley University in Waltham. She is a certified public accountant in the state of Massachusetts and a member of the American College of Healthcare Executives.
HMC Names Ahtaridis Chief Medical Officer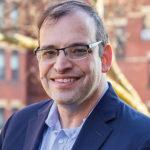 HOLYOKE — Spiros Hatiras, president and CEO of Holyoke Medical Center and Valley Health Systems, announced Dr. Simon Ahtaridis as the new chief medical officer at Holyoke Medical Center.
Before joining Holyoke Medical Center, Ahtaridis was the national clinical advisor and chief medical officer for Sound Advisory Services. In this role, he oversaw the overall clinical performance of Sound's onsite and remote advisory services.
His prior experience also includes serving as the chief medical officer for Mercy Medical Center in Springfield, where he also served as the chief of Hospitalist Service and chief of Medicine. Additionally, he has been an instructor in medicine, first at Harvard Medical School and most recently at the University of New England College of Osteopathic Medicine. His main focus has been improving utilization management in the inpatient setting and population-health programs, including improved documentation, reduced length of stay, readmissions, and appropriate utilization of resources.
Ahtaridis received his medical degree from the Temple University School of Medicine. Prior to graduation, he took two years off to serve as the Legislative Affairs director for the American Medical Student Assoc. in Washington, D.C., and also received his master's degree in public health from the Johns Hopkins School of Public Health with a focus on health systems. He completed his residency in internal medicine at Cambridge Health Alliance, where he received several teaching awards. He was also a chief resident and chief of the hospitalist service at Cambridge Health Alliance.
Kogan Joins Pulmonary Professional Services of BMC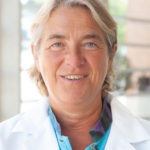 PITTSFIELD — Berkshire Health Systems announced the appointment of Dr. Inna Kogan, a board-certified and fellowship-trained pulmonologist, to the medical staff of Berkshire Medical Center and the physician staff of Pulmonary Professional Services of BMC. She is accepting new patients in need of pulmonary care and is partnered with Drs. Hafez Alsmaan, Cynthia Callahan, Julio Miranda, David Oelberg, and Jack Ringer at Pulmonary Professional Services of BMC.
Kogan is board-certified in internal medicine, pulmonary and critical-care medicine, and sleep medicine. She received her medical degree from St. Petersburg State Medical Academy, Russia, and completed her residency in internal medicine at Boston Veterans Affairs Medical Center/Boston University. She is fellowship-trained in spinal-cord injury from the VA Medical Center in West Roxbury, and pulmonary and critical-care medicine from St. Elizabeth's Medical Center in Boston.
Kogan comes to the Berkshires after most recently serving with St. Mary's Medical Center in Lewiston, Maine, and Parkland Medical Center in Derry, N.H. She previously served at a number of hospitals in Massachusetts, Virginia, and Alaska.
AIC's Nafai to Receive International Service Award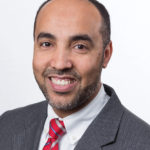 SPRINGFIELD — Dr. Said Nafai, professor of Occupational Therapy at American International College (AIC), has been selected to receive the American Occupational Therapy Assoc. (AOTA) International Service Award at the 2020 annual conference in Boston in March.
The AOTA International Service Award recognizes occupational therapists who demonstrate a sustained, outstanding commitment to international service in this field; promote and advance occupational therapy abroad in regard to occupational health and/or occupational justice in underserved countries, thereby promoting a globally connected community; and provide incentive to extend international relationships and contributions to address global health issues.
Nafai, known as the 'father of occupational therapy' in his home country of Morocco, returns several times a year to volunteer, teach, and raise awareness of occupational therapy as a profession and a tool for empowering people of all ages who face physical, cognitive, or behavioral challenges. Students and faculty from across the U.S. and Europe frequently accompany him to learn about Morocco's healthcare system.
Among his credits, Nafai is the Moroccan delegate to the World Federation of Occupational Therapists; co-founder of the OT Project in Morocco; founder and president of the Occupational Therapy Assoc. of Morocco; vice president of Emmanuel's Dream, a nonprofit for children with special needs; and a board member of the Lymphedema Advocacy Group, which currently has the most co-sponsored healthcare bill in the U.S. Congress. Passage of the Lymphedema Treatment Act would ensure access to compression garments and other vital tools for managing lymphedema.
Nafai has been invited to speak at the University of New England in Maine at the Interprofessional Education Collaborative Program, addressing 13 different health professions on the topic of "Considerations in Working with Muslims and Interprofessional Team Members." Additionally, he was an invited speaker at the Lymphedema Symposium at Harvard University Medical School in 2018, and has been requested by the World Health Organization in Geneva, Switzerland, to participate in the "Global Report on Assistive Technology." Further, he chairs a yearly conference in Morocco that features presenters from five continents.
Prosthetic & Orthotic Solutions Welcomes Covas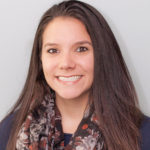 WEST SPRINGFIELD — Prosthetic & Orthotic Solutions, LLC recently welcomed Alyssa Covas to its practice.
With a background in occupational therapy as a precursor to her prosthetics and orthotics training, Covas offers a multi-disciplinary perspective and experience with diverse patient populations. From fitting pediatric orthotic patients in suburban Connecticut to working with amputees in the heart of West Virginia's coal-mining country and farming communities in rural New York, she brings a deep appreciation for the hands-on, team effort involved in helping patients achieve their mobility goals.
Covas' career in therapeutic healthcare began as a certified occupational therapy assistant. In 2011, she received both her associate degree in occupational therapy and bachelor's degree in applied health science from the Pennsylvania College of Technology. Inspired by a prosthetist and amputee patient she shadowed as an occupational-therapy student, she earned a master's degree in prosthetics and orthotics at the University of Hartford in 2016.
A certified orthotist and board-eligible prosthetist, Covas welcomes pediatric and adult patients with any need, both on site and at area hospitals, nursing and rehabilitation facilities, and patient homes based on medical and transportation necessity. To schedule an appointment, call (413) 785-4047 (West Springfield office) or (860) 904-2419 (Bloomfield office).
Paladino Joins Cardiology Professional Services of BMC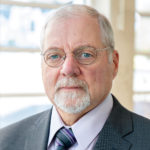 PITTSFIELD — Berkshire Health Systems announced the appointment of Dr. Walter Paladino, a board-certified and fellowship-trained cardiologist, to the medical staff of Berkshire Medical Center and the physician staff of Cardiology Professional Services of BMC.
Paladino is accepting new patients in need of cardiology services and joins Drs. Jeffrey Leppo, Kyle Cooper, Kristen Currie, Tracy Hagerty, Henry Lyle, Teresa Menendez, Andrew Potash, and Georgianne Valli-Harwood at Cardiology Professional Services of BMC.
Paladino is board-certified in internal medicine and cardiovascular disease and was fellowship-trained in cardiology at Rhode Island Hospital, in cardiovascular disease at St. Elizabeth Hospital in Boston, and in electrophysiology at the University of Michigan Medical Center. He received his medical degree from Albert Einstein College of Medicine and completed his residency in internal medicine at Montefiore Hospital, both in Bronx, N.Y.
For an appointment with Paladino or one of his colleagues, ask your physician for a referral or call Cardiology Professional Services of BMC at (413) 395-7580.
Glenmeadow Announces New Board Member, Officer, Corporate Ambassadors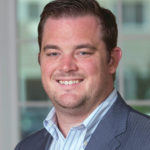 LONGMEADOW — At its annual meeting in November, Glenmeadow appointed a new member to its board of directors and welcomed five new corporate ambassadors to a team of several dozen.
Michael Tremble is the newest member of the nonprofit's board. Dennis Fitzpatrick, formerly the board's vice chair, is the new chair, replacing Dusty Hoyt, who will remain as an ex officio member.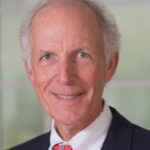 Tremble joins Fitzpatrick and the other officers — Amy Santarelli, treasurer, and Norm Smith, clerk — as well as members Naren Dhadmodharan, Crystal Diamond, John Gallup, Rabbi Jerome Gurland, Kelly Koch, Annette Lerner, Paul Marchese, Aaron Mendelson, and Paul Barden.
New corporate ambassadors for the life-plan community are Suzanna Haskins, Jacqueline Johnson, Erin Koebler, the Rev. Pam McGrath, and Grace Roy.
"We are pleased to welcome our new board members and corporators, and we are confident they will be as dedicated and hard-working as our current board," Hoyt said.
Tremble is executive vice president of Valley Communications Systems Inc. in Chicopee. He holds a bachelor's degree in applied exercise science from Springfield College and is enrolled in a master's in education program at Boston University.
Glenmeadow is a nonprofit life plan community — formerly known as a retirement community — and has a mission to serve seniors in the Greater Springfield region, whether they live on the Longmeadow campus or in their own homes.
MCCG Appoints DiStefano to Board
SPRINGFIELD — The Massachusetts Council on Compulsive Gambling announced the appointment of Dawn Forbes DiStefano to its board of directors.
DiStefano is the executive vice president at Square One, where she manages contracts and annual budgeting of $9 million. Square One is a private, nonprofit organization that provides early education and care to 500 children each day, as well as a range of family-support services to 1,500 families each year.
She received her master's degree in public administration and nonprofit management from Westfield State University. She serves on several boards, including Dress for Success of Western Massachusetts, the Springfield Regional Chamber, and Baystate Community Relations at Westover Job Corps. In addition, she chairs the Hampden County Commission on the Status of Women and Girls.
AdCare Hospital Names Rosenthal Program Manager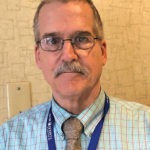 WORCESTER — AdCare Hospital recently welcomed back Edwin Rosenthal as program manager.
Rosenthal has worked for Clinical Services at AdCare Hospital and AdCare Outpatient Services in Worcester, and brings managerial experience gained at area treatment providers. Positions held include program manager and clinical supervisor at the Multicultural Wellness Center in Worcester and director of Adult Detox Services at Community Healthlink.
A licensed mental-health counselor, Rosenthal has a bachelor's degree in psychology from Barrington College in Rhode Island and a master's degree in mental health counseling from Fitchburg State College.