Vachon Joins Baystate Mary Lane Wound Care Center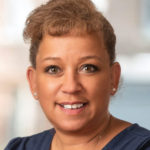 WARE — Carlotta Vachon has joined the Baystate Mary Lane Wound & Hyperbaric Medicine Center in Ware.
Vachon will see patients at the center, which offers leading-edge treatments including hyperbaric oxygen therapy, negative-pressure therapies, bioengineered tissues, and biosynthetics to reintroduce the body's innate ability to heal.
She joins the staff after previous experience at Brigham & Women's Hospital as well as Beth Israel Deaconess Hospital both in Boston. She belongs to the Society of Critical Care Medicine, the American Academy of Nurse Practitioners, and the Assoc. for Vascular Access.
By joining Baystate Mary Lane Wound Care Center, a member of the Healogics network, Vachon will collaborate with a network of academic medical centers, hospitals, and thousands of professionals committed to advancing wound healing by creating, sharing, and activating wound prevention and care expertise.
Vachon holds a bachelor's degree in nursing from Fitchburg State University and a master's degree from UMass Worcester.
Chicopee Eyecare Welcomes Burns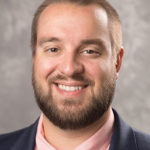 CHICOPEE — Dr. David Momnie and Dr. Camille Guzek-Latka, owners of Chicopee Eyecare, recently welcomed Dr. Brett Burns to their optometry staff.
Burns is a graduate of the University of Connecticut and received his doctorate in May 2019 from the New England College of Optometry, where he was named to the distinguished Beta Sigma Kappa Honor Society. He has an interest in diseases of the retina, diabetic eye care, and treatment of dry eyes.
Molina-Brantley Takes Reins at Foundation for TJO Animals
SPRINGFIELD — The Foundation for TJO Animals board of directors recently welcomed Kelvin Molina-Brantley as the organization's new executive director.
Molina-Brantley is a lifetime resident of Springfield and has held several municipal positions serving the city. He has an extensive knowledge of the nonprofit world and is a proven leader as a 20-year veteran with the Army National Guard.
"As a lifetime owner of animals, I've come to appreciate the value animals have on humans and their ability to live happier lives," he said. "More importantly, I strongly believe that all animals deserve a loving home regardless of pedigree. I look forward to this very purposeful work."
The Foundation for TJO Animals is a 501(c)(3) dedicated to raising needed funds for animals at the Thomas J. O'Connor Animal Control and Adoption Center, which serves the cities of Springfield, Holyoke, and Chicopee.
Feinstein Certified as Accredited Estate Planner by NAEPC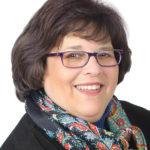 SPRINGFIELD — Shatz, Schwartz and Fentin, P.C. announced that attorney Michele Feinstein, a shareholder in the firm, has been certified as an accredited estate planner (AEP) by the National Assoc. of Estate Planners & Councils (NAEPC).
The AEP designation is a graduate-level, multi-disciplinary specialization in estate planning that requires estate-planning professionals to meet special education, experience, and knowledge requirements, as well as ongoing continuing-education requirements.
The NAEPC is a national network of affiliated estate-planning councils and credentialed professionals. It includes more than 270 estate-planning councils and provides services to an estimated 30,000 individual members. It has nearly 2,000 active AEP designees with representation in nearly every state of the country. The professionals are typically within the accounting, insurance, legal, trust-services, philanthropic, or financial-planning fields, all of whom spend at least a third of the time on estate planning.
In addition to estate-planning administration, Feinstein concentrates her practice in the areas of elder law, health law, and corporate and business planning, including all aspects of planning for the succession of business interests, representation of closely held businesses and their owners, and representation of physicians in their individual and group practices.
Feinstein has received many professional recognitions, including repeated selection to Super Lawyers of Massachusetts, Top Women Attorneys of New England, Best Lawyers in America, and Top Women of Law by Massachusetts Lawyers Weekly.
Governor Appoints Marqusee to GCC Board of Trustees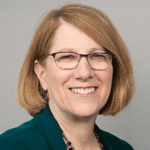 GREENFIELD — Greenfield Community College (GCC) recently welcomed Joanne Marqusee, president and CEO of Cooley Dickinson Health Care (CDHC), to its board of trustees. One of 11 trustees, she was officially appointed by Gov. Charlie Baker on Aug. 30 and will replace former trustee Elizabeth Sillin.
Marqusee has been a respected healthcare leader for over three decades. Before coming to Cooley in 2014, she served as chief operating officer and executive vice president of Hallmark Health, after having spent 15 years at Beth Israel Deaconess Medical Center in Boston as senior vice president. With a master's degree in public policy from Harvard University, her career began in government, where she served in agencies including the New York City Health and Hospitals Corp. and the New York State Department of Health.
Well-known for its nursing and allied-health programs, "GCC is really important for the success and sustainability of healthcare. The population of adults 65 and older is expected to grow by nearly 15% in the next decade, and there is a growing need for enough staff and providers to carry us into the future," Marqusee said, adding that she aims to strengthen the relationship between healthcare and academia.
Marqusee said the college's motto, "You Belong Here," reflects her own long-held passion for diversity, equity, and inclusion. "I have tried to do a lot of work throughout my career on making sure people feel like they belong. My passion as a leader is in creating a culture of teamwork."
Shuman Named CEO of Baycare Health Partners
SPRINGFIELD — Dr. Richard Shuman has been named CEO of Baycare Health Partners Inc. and its subsidiary, Pioneer Valley Accountable Care, LLC (PVAC).
His appointment, voted on unanimously by the Baycare Health Partners board of directors, was effective Oct. 1. He will report to the Baycare board of directors and will serve on the Baystate Health president's cabinet.
Shuman replaces the retiring Dr. Stephen Sweet, who led Baycare since 1997.
Over the past 25 years, Shuman has served as a physician leader for large, multi-specialty medical practices in the Pioneer Valley and Connecticut. Most recently, he served as the president of Trinity Health Of New England Medical Group, representing 1,000 providers. His experience includes working as a medical director in healthcare administration and the insurance industry, as well as providing direct patient care.
Shuman has been active in Baycare governance since 2009, including serving on the board of directors and as chair from 2015 through 2017. He also served on the Health New England board of directors from 2016 to 2019 and held several leadership positions in healthcare of increasing responsibility.
Board-certified in internal medicine, Shuman completed his residency in internal medicine at Dartmouth-Hitchcock Medical Center. He received his medical degree from UMass Medical School, where he earned the Sandoz Award in recognition of superior academic achievement and contribution to healthcare, and he earned a bachelor's degree in biology and art history at Harvard University.