Ron Bryant Named President of Baystate Health Regional Hospitals
SPRINGFIELD — Ron Bryant, president of Baystate Noble Hospital and Baystate Franklin Medical Center – Northern Region, will extend his role to become president of Baystate Health Regional Hospitals, which also includes Baystate Wing Hospital in Palmer.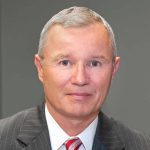 His new role becomes effective on Oct. 9 upon the retirement of Molly Gray as president and chief administrative officer of the Baystate Health Eastern Region.
Bryant joined Baystate Health in 2015 as president of Baystate Noble Hospital. Previously, he was executive vice president and CEO for the Noble Hospital Health System. In 2018, he was promoted to president of both Baystate Noble Hospital and Baystate Franklin Medical Center.
He brings a wealth of leadership experience and a passion for positive change within the Western Mass. healthcare community. During his time as president of Baystate Noble Hospital in Westfield and Baystate Franklin Medical Center in Greenfield, he successfully developed the strategic and operational plans for the two hospitals, comprised of 200 combined beds and nearly 1,800 team members. He will now oversee three hospitals with nearly 300 combined beds and more than 2,300 Baystate team members.
Gray, meanwhile, has served Baystate Health and the community for 34 years. She has held seven roles with progressive responsibility, culminating in her role as president and chief administrative officer for the Baystate Health Eastern Region, including Baystate Wing Hospital and Baystate Mary Lane Outpatient Center.
She joined Baystate Health in 1988 as a professional nurse and transitioned to a managerial role as a level IV nurse manager, a unit manager, and then Women and Infants' manager. An advocate for children's health issues, Gray assumed the role of director of Women's Services and Baystate Children's Hospital in 2003. In 2013, she was promoted to vice president of Baystate Health Children's Hospital, Women's Services, Behavioral Health, Observation and Emergency Services. In 2016, she assumed the role of vice president and chief Nursing officer for the Baystate Health Eastern Region and was promoted in 2019 to her current role.
Under her leadership, the team at Baystate Wing has been recognized for numerous achievements, including national recognition by the Lown Institute Hospitals Index for being one of the most socially responsible hospitals in America. Recently, Baystate Wing was also nominated for the National Kenneth B. Schwartz Compassionate Caregivers of the Year award.
Aiming to strengthen and grow essential key health care services in the Eastern Region, Gray and her team worked to consolidate and relocate services. As a result, Baystate Health Wing Hospital, complete with Baystate Health and Wellness Center Palmer, has positioned itself as a centerpiece of healthcare in the Eastern Region.
---
Frances Marthone Tapped to Lead Shriners Children's in Springfield, Boston
SPRINGFIELD — Frances Marthone has been named the new administrator for Shriners Children's Boston and Shriners Children's New England in Springfield.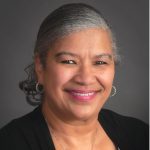 Marthone previously served as the director of Patient Care Services at Shriners Children's New England. She replaces H. Lee Kirk, who retired from Shriners Children's New England in January 2022, and Eileen Skinner, who retired from Shriners Children's Boston in March 2021. Corporate Administrator Andrew Graul provided interim leadership.
Prior to working at Shriners Children's, Marthone served as regional manager of quality for Baystate Wing Hospital in Palmer. Before that, she was the vice president of Patient Care Services and chief nursing officer for Mercy Medical Center in Springfield, Massachusetts.
Shriners Children's New England provides specialized pediatric orthopaedic, neuromuscular, urology, and cleft lip and palate care, with expanded services including fracture care and sports health and medicine. Shriners Children's Boston provides specialized pediatric burn care, reconstructive plastic surgery, and cleft lip and palate care.
---
Kimberley Lee Joins MiraVista to Lead Creative Strategy, Development
HOLYOKE — Kimberley Lee has been named chief of Creative Strategy and Development at MiraVista Behavioral Health Center. A communications specialist well-known for her decades of work in the nonprofit sector, Lee stepped into the newly created role on Aug. 29 as part of the behavioral-healthcare organization's senior leadership team.
Located on what was the former campus of Providence Behavioral Health Hospital, MiraVista opened its doors in April 2021 with inpatient adult psychiatric treatment. The hospital had closed inpatient services in June 2020, and Health Partners New England and GFI Partners bought the facility from Michigan-based Trinity Health in early 2021. A for-profit, independent hospital with a sister facility, TaraVista Behavioral Health Center in Devens, MiraVista has since opened an adolescent inpatient psychiatric unit for ages 13-18, and expanded substance-use-disorder services. It has logged 14,000 inpatient days since opening and recorded close to 220,000 opioid treatment and outpatient visits.
Lee has been vice president of Resource Development and Branding at the Mental Health Assoc. (MHA) since July 2018. The Springfield-based nonprofit serves the developmentally disabled, those in recovery with substance-use disorders and mental-health conditions, the chronically homeless, and individuals with acquired brain injury. During her four years at MHA, she helped the organization secure city, state, and federal funds to expand residential recovery services, including a program for those who identified as LGBTQ+ and diagnosed with substance-use disorder and/or mental-health conditions; outpatient therapy services; and navigation services to help young adults who are homeless or at risk for homelessness secure supportive housing.
Other initiatives included launching MHA's You Matter! Award for employees and community members. Her work on MHA's signature yearly fundraiser, its Wellness Classic golf tournament held in September at the Country Club of Wilbraham, raised more than $115,000 in 2021, the largest amount in its 23 years.
Other Springfield-based positions Lee has held include vice president of Development at the Center for Human Development, vice president of Advancement at Square One in Springfield, senior director of Marketing at the Naismith Memorial Basketball Hall of Fame, and vice president of Marketing at United Way of Pioneer Valley. Her community work has included the Hampden-Wilbraham Regional School District, Safe and Healthy Schools Coalition; the Western Massachusetts Regional Women's Correctional Center Advisory Council, the board of the Public Health Institute of Western Massachusetts, and, most recently, the Hampden County Commission on the Status of Women and Girls.
A graduate of the former Classical High School in Springfield and Westfield State University with a degree in communications, Lee has taught communications and marketing at Western New England University in Springfield.
---
Margaret-Ann Azzaro Joins HMC as Chief Nursing Officer
HOLYOKE — Spiros Hatiras, president and CEO of Holyoke Medical Center and Valley Health Systems, announced the appointment of Margaret-Ann Azzaro as vice president, Patient Care Services and chief Nursing officer at Holyoke Medical Center.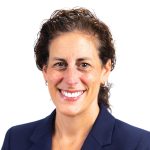 In previous positions, Azzaro spearheaded multiple initiatives to improve the patient experience and increase employee engagement. Some of the initiatives included hourly patient rounding, daily safety huddles on every shift, and developing a new nurse-mentorship program. She founded and chaired a Nursing Quality Council and was the lead senior clinical partner to facilities in the design and construction of a multi-million-dollar renovation project. Azzaro helped the organizations obtain many regional and national recognitions.
Azzaro's prior experience includes nursing and nursing leadership positions at Cooley Dickinson Hospital, Mercy Medical Center, Yale New Haven Hospital, and Baystate Medical Center. She received a doctor of nursing practice degree from UMass Boston and a master's degree in nursing from the University of Hartford. She is certified in executive nursing practice from the American Organization for Nursing Leadership and is also a graduate of the Massachusetts General Hospital Lawrence Center of Quality and Safety Clinical Process Improvement Leadership Program.
---
MHA Names Jennifer Ducharme VP of Development, Community Relations
SPRINGFIELD — The Mental Health Assoc. (MHA) recently named Jennifer Ducharme vice president of Development & Community Relations. She will be instrumental in providing leadership to ensure that MHA continues to expand the agency's resources and presence in the community.
The population MHA serves includes those navigating substance-use dependency and mental-health conditions, adults with acquired brain injury, individuals with intellectual disabilities, and the chronically homeless.
Ducharme has held various positions with nonprofit organizations for over a decade, including the American Cancer Society, Boys & Girls Clubs, and American Red Cross. She also serves on several local nonprofit boards and councils.
Ducharme holds an undergraduate degree in business management from the University of Phoenix and a master's degree in nonprofit management and philanthropy from Bay Path University. She is a member of Nu Lamda Mu, an international honor society established by the Nonprofit Academic Centers Council to recognize students dedicated to the study of nonprofit management, philanthropy, and social entrepreneurship/enterprise.
---
Willie Ross School for the Deaf Welcomes Aubrey Jazwierski
LONGMEADOW — Willie Ross School for the Deaf (WRSD) announced that Aubrey Jazwierski has been hired as the school's coordinator of Student and Administrative Services.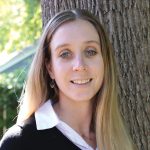 Jazwierski recently moved to Western Mass. from Nebraska with her husband, who serves in the military, and their two children. Earlier in her career, Jazwierski worked as an American Sign Language interpreter at a college in the Midwest, and has also worked at Governor Baxter School for the Deaf in Maine. More recently, during her time in Nebraska, Jazwierski worked for the state as a social worker for foster care, and just prior to that, she worked as a developmental-disabilities service coordinator, also for the state.
In her new position, Jazwierski is responsible for ensuring all student and staff files are in compliance with local, state, and federal regulations; supervising staff, such as the school nurse, lunch program, and clerical staff; and coordinating referrals and admissions to the school. She is also responsible for preparing reports for the Department of Elementary and Secondary Education (DESE) and other appropriate governing bodies and for the oversight of current licensure status.
---
Tighe & Bond Names Scott Smith Director of Safety & Health
WESTFIELD — With 22 years of experience as a certified safety professional (CSP), Scott Smith has joined Tighe & Bond as director of Safety and Health. Smith has worked on a global scale facilitating hazard analysis, reducing costs, risks, and recordable injuries for companies across North America, Canada, and Asia.
As director of Health and Safety for Tighe & Bond, Smith will develop and maintain programs, procedures, policies, and training to mitigate safety and health hazards and risks to personnel. He will work closely with the firm's safety steering committee and lead a team of safety representatives across Tighe & Bond's business lines and 12 offices.
UMass Lowell and a doctor of law and policy degree in occupational safety from Northeastern University. Additionally, he continues his education on the latest policies and practices by active involvement in the American Society of Safety Professionals, the American Industrial Hygiene Assoc., and the National Safety Council.
Smith has been an active participant and change leader on corporate boards and worked with global industry groups to develop integrated safety and health-management frameworks. He has published multiple peer-reviewed articles addressing safety integration, adult education, and hazards assessment, and continues to perform original research.
---
BFAIR Promotes Caroline Prew
NORTH ADAMS — BFAIR recently promoted Caroline Prew to director of Family & Individual Services.
Prew joined the agency in February 2017 as a receptionist in Pittsfield, and she transitioned to Outreach coordinator during the height of the COVID-19 pandemic. During this challenging time, she proved to be an innovative thinker, finding ways to deliver dynamic and seamless services.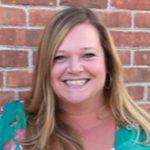 Prew graduated from Bay Path University in 2017, earning a bachelor's degree in psychology with a child and adolescent concentration.
"Since joining our team almost six years ago, Caroline has eagerly assumed more responsibilities, and she brings a unique skillset to the job, specifically in the areas of critical thinking and teamwork," said Kristen Wampler, vice president of Community Services. "Her endless positivity, enthusiasm, and strong advocacy will aid her in handling the everyday operation of our Family and Individual Supports program. I am excited to continue to work alongside Caroline in her new role as director."
---
Marty Meehan Wins Award for Youth Mental Health Advocacy
BOSTON — UMass President Marty Meehan was honored by the Massachusetts Assoc. for Mental Health (MAMH) for his deep commitment to mental-health advocacy and education among college students and for his leadership in creating pathways of opportunities for students of all backgrounds throughout his public-service career.
Meehan received MAMH's Youth Mental Health Advocacy Award at the organization's annual Friend and Leader Award Dinner on Sept. 19 at the Seaport Hotel Boston, honoring him and other distinguished leaders whose work contributes to progress in awareness, health promotion, prevention, and effective treatment for children and adults being impacted by mental-health challenges across Massachusetts.
The other 2022 recipients were Lauren Baker, first lady of the Commonwealth of Massachusetts; Friend and Leader Award winners Susan and Steve Pollock; Joseph Feaster Jr., an attorney and co-chair of the MBK Boston Advisory Council; and state Rep. Sean Garballey.
President Meehan was introduced by his stepdaughter, Caroline Hanson, a high-school student who has been active in mental-health advocacy and peer education and plans to study child psychology in college. He said he was accepting the award on behalf of the five UMass chancellors who are confronting these issues on the university's Amherst, Boston, Dartmouth, Lowell, and Chan Medical School campuses, where more than 70,000 students attend.
Serving as UMass Lowell chancellor, his alma mater, and now as president of the five-campus UMass system, Meehan has emphasized the importance of college students' emotional and behavioral health through his service on the Mary Christie Institute Presidents' Council and his support of the work of organizations that focus on the success and well-being of young people, including the Boys & Girls Club of Boston, the Boys & Girls Club of Greater Lowell, and the BASE, a nonprofit group that utilizes baseball and other sports to help kids achieve success in life.
In his annual State of the University address in March, Meehan emphasized the university's ongoing commitment to student mental health, asking those across the UMass system to "direct additional resources to student mental health, including expanding access to counseling and increasing well-being, mindfulness, and peer-support programming." Meehan also made student mental health a priority in the university's FY23 state budget request, resulting in $4 million of state support dedicated to student mental health.
---
Willie Ross Names Laurie Brown Director of Outreach Services
LONGMEADOW — Willie Ross School for the Deaf (WRSD) announced that Laurie Brown, who previously served as assistant education director for the school, has been promoted to WRSD's Director of Outreach Services.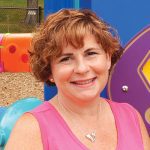 Brown's promotion comes as Greg DeLisle, who previously served in the director of Outreach Services position and in a variety of roles at Willie Ross for more than 40 years, retired in June.
Brown joined WRSD in 2018 as assistant education director. In her new role, she will oversee services provided to students in public schools throughout Western Mass. WRSD's Outreach program supports each individual student's language and communication needs as determined by their individualized education plan (IEP) team. The Outreach program also provides consultation to faculty and professional staff in public schools, and also partners with school districts to develop, staff, implement, and manage programs for deaf and hard-of-hearing students. Brown will also continue to run the Early Intervention program at WRSD.
Prior to joining Willie Ross, Brown was a teacher for 27 years, teaching at American School for the Deaf for 18 years and at California School for the Deaf, Riverside for eight years. She received a sixth-year degree in educational leadership from Quinnipiac University, a master's degree in deaf education from the University of Rochester, and a bachelor's degree in special education from Syracuse University.
---
Country Bank, WooSox Announce 2022 WooStars
WARE — Country Bank and the Worcester Red Sox recently announced the 2022 WooStars, a program that supports nonprofit leaders throughout the region.
Country Bank recently recognized nine local WooStars and the nonprofits they are affiliated with at Polar Park. They include Katie Roy, Big Brothers Big Sisters; Nicole Broushet, Glo Mom; Pamela Daly, Girls Inc.; Jessika Zequeira, Shine Initiative; Johanna Annunziata, Give Gratitude; Moses Dixon, the Central Massachusetts Agency on Aging; John Rodriguez, Worcester Latino Dollars for Scholars; Geoff Naunheim, United Way of Franklin and Hampshire County; and Denise Blodgett, Jubilee Cupboard. Each nonprofit was presented with a $5,000 check from Paul Scully, president and CEO of Country Bank.