Christopher Heights Welcomes Cote-Stosz
NORTHAMPTON — Christopher Heights of Northampton announced that Crystal Cote-Stosz has joined its team as executive director, effective immediately.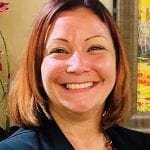 Cote-Stosz brings a long history of elder-care experience. She began her career in elder care in 2007 as an information and referral specialist and later moved up to a geriatric resource advisor with Greater Springfield Senior Services. In 2009, she and her family relocated to Easthampton, and in 2010, she accepted a position in social work at the Northampton Senior Center.
Within a year at the senior center, she was promoted to assistant director. Her responsibilities included volunteer recruitment, scheduling, training, and supervising the social worker, activities director, and fitness center, ensuring the needs of elders in the Northampton community were met with dignity, respect, and enthusiasm.
Cote-Stosz's commitment to serving our elders presented a new opportunity in 2016 at the Lathrop Home in Northampton, where she accepted the position of executive director in 2016 and focused her talents on expanding relationships with community partners, developing effective teams within the Lathrop community, and increasing resident census to stabilize the operations of the home. She said she enjoyed the growth opportunity and experiences she had at the Lathrop Home and is now accepting this new opportunity to expand to a larger community.
"I pride myself in communicating with dignity and respect during challenging conversations," she added. "I challenge myself and our staff every day to care for each resident as I would want my family members cared for."
HMC Taps Dunn to Lead Health Information Management
HOLYOKE — Holyoke Medical Center announced the appointment of Mark Dunn as director of Health Information Management (HIM).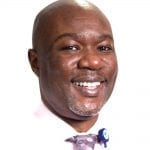 "With nearly 20 years of experience, Mark brings a broad range of knowledge to the organization, and we are glad he has joined us," said Michael Koziol, chief financial officer of Holyoke Medical Center. "As the director of Health Information Management, he will ensure efficient and compliant handling of all patient records and related documents."
In addition to his role at Holyoke Medical Center, Dunn is also an adjunct instructor of Health Information Management at both Manchester Community College and Charter Oak State College in Connecticut.
"I am honored to have been selected to join the Holyoke Medical Center team and am looking forward to ensuring that the privacy and accuracy of our patients' records are maintained at all times," Dunn said.
Most recently, Dunn served as corporate director of HIM and privacy officer at Masonicare, a senior-health and retirement-living organization in Connecticut. His prior experience included information-management positions with Cornell-Scott Hill Health Corp., Yale New Haven Hospital, and Smart Document Solutions, all in New Haven, Conn.; Montefiore Medical Center in the Bronx, N.Y.; and Phelps Memorial Hospital Center in Sleepy Hollow, N.Y.
Dunn is a registered health information administrator. He received his bachelor's degree in administration from SUNY University at Stony Brook, N.Y., and his master's degree in health services administration from Iona College in New Rochelle, N.Y. He also holds a post-master's certificate in long-term post-acute care, and a post-baccalaureate certificate in health information administration.
Kapinos, Morales Named to New Roles at Louis & Clark
SPRINGFIELD — Louis & Clark Pharmacy in Springfield announced that Sarah Kapinos has been named to a new role as community liaison. Kapinos has served as the business development specialist for Louis & Clark Pharmacy for the past year.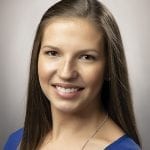 "Sarah's many strengths include her ability to forge lasting partnerships built on trust," said Dr. Kara James, pharmacy manager and co-owner. "In her new role, she will create and nurture relationships with new clients and a variety of external referral sources through daily activities and community practice visits."
Kapinos has more than 12 years of experience in healthcare, including her role as a clinical account manager and liaison at Baystate Medical Center, and attained her bachelor's degree in business management and marketing from Elms College. In her new role, she will serve as a liaison between referral sources — including admission coordinators, executive and nursing directors, and medical professionals — and the pharmacy referral staff on the scheduling, clinical, and billing office teams.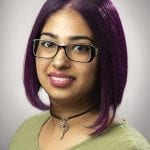 In addition, Yvette Morales, a certified pharmacy technician, has been appointed pharmacy patient advocate.
"Yvette has a real passion for helping people and is vested in the health and wellness of our local community," James said. "We know our patients will benefit from her focus and expertise."
Morales has nearly a decade of experience, and is certified as both a pharmacy technician and a medical assistant. Bilingual in English and Spanish, she will serve as the liaison between customers and the rest of the pharmacy staff. She will introduce patients to pharmacy programs that will best complement their needs, help them enroll, and ensure everything works as it should.
Women's Health Associates Welcomes Barber to Staff
SPRINGFIELD — Women's Health Associates, with locations in Springfield and Westfield, announced the addition of certified nurse-midwife Mary Barber to its staff. The Westhampton resident brings more than 30 years of experience to the practice.
"Mary may be new to our team, but she has served women in our community for more than three decades," said Dr. Robert Wool, medical director. "She is passionate about educating and inspiring women about positive health behaviors, making her a great fit for our practice."
Barber received her nursing degree from Genesee Hospital School of Nursing in Rochester, N.Y., and completed her nurse-midwifery certificate at the University of Medicine and Dentistry of New Jersey in Newark, N.J. She is certified by the American Midwifery Certification Board and is a member of the American College of Nurse-Midwives.
"I look forward to continuing to empower and encourage women through woman- and family-centered prenatal visits, postpartum support, annual exams, and gynecological care," Barber said. "I strive to provide a comfortable setting where patients can discuss any of their concerns around women's health issues, such as birth control, screenings, sex, and menopause.
Prior to joining Women's Health Associates, Barber worked for Baystate Ob/Gyn Group for more than 20 years and, before that, Trinity Health Of New England. She also previously served on the clinical faculty of the Baystate Midwifery Education Program and the Frontier School of Midwifery and Family Nursing. She is a CenteringPregnancy advanced facilitator.
Winn Steps Up as President, CEO of Behavioral Health Network
SPRINGFIELD — Steve Winn took the helm of Behavioral Health Network (BHN) as its next president and CEO on July 1, as the retirement of President and CEO Katherine Wilson became official.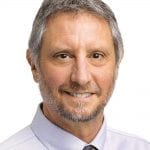 The BHN board of directors selected Winn to succeed Wilson, who has served as president and CEO since the formation of the organization in 1992.
"The opportunity to lead the dedicated staff at BHN is especially gratifying," Winn said. "They are remarkable in their commitment to BHN's mission of helping individuals, families, and communities improve the quality of life for those with behavioral and developmental challenges. We will continue to develop and deliver high-quality, team-based, integrated services and supports to those we serve."
Winn joined BHN in 1995 as vice president and director of the Child Guidance Clinic. He was later promoted to senior vice president and since 2017 has served BHN as chief operating officer.
According George Marion, BHN board chair, "Steve has intimate knowledge of the organization, its people, and its programs. He has established strong partnerships and enjoys an excellent reputation with local and statewide funders, key partners, and stakeholders. In short, Steve has been an important contributor to BHN's growth and success, and the board believes there is no better person than Steve Winn to assume the role of BHN's CEO and continue that growth and success."
Winn has extensive experience in the behavioral-health field. He received a master's degree in developmental psychology and a Ph.D. in clinical and developmental psychology, both from UMass Amherst. He went on to complete his fellowship at Yale University's Child Study Center. After Yale, he became a staff psychologist at the University of New Mexico Children's Psychiatric Hospital, where he also taught in the Department of Psychiatry as an assistant professor of Psychiatry. Winn is a licensed clinical psychologist in the Commonwealth of Massachusetts.
Church Named Dean of Springfield College School of Social Work, Behavioral Sciences
SPRINGFIELD — Wesley Church II has been named dean of the Springfield College School of Social Work and Behavioral Sciences. His professional background includes more than 20 years of experience in the field of social work, primarily in criminal-justice settings.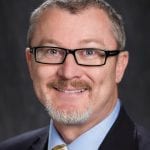 "Springfield College will benefit from the broad experiences and accomplishments that Dr. Church brings to the dean's role," said Martha Potvin, Springfield College's provost and vice president for Academic Affairs. "His spirit of innovation and collaboration, as well as successes in growing enrollments in online and continuing-education programs in social work and in child and family studies, bode well for successful leadership across all departments in the year-old School of Social and Behavioral Studies."
Church has been the J. Franklin Bayhi endowed professor, the special assistant for assessment, and formerly director of the Louisiana State University School of Social Work.
"I am truly honored to have the opportunity to be part of the Springfield family — my career in higher education has always had a focus on interdisciplinary collaboration to improve the quality of life for our community," Church said. "The Springfield College School of Social Work and Behavioral Sciences faculty are incredibly talented and committed, and I look forward to working alongside them. There is tremendous potential for innovations to heighten student experiences and success, and I look forward to collaborating with the entire Springfield College community in growing the School of Social Work and Behavioral Sciences."
Church succeeds Francine Vecchiolla, who is retiring after 30 years of service at Springfield College.
Sawyer Joins MHA as VP of Quality and Organizational Impact
SPRINGFIELD — Amanda Sawyer, LMSW has joined the leadership team at MHA as vice president of Quality and Organizational Impact. She will be instrumental in providing leadership to ensure that goals and standards are consistently achieved every day across the organization.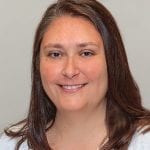 "My philosophy is to ensure that we work hard to continue providing high-quality services and do so consistently and reliably," Sawyer said. "I want the people we serve to be satisfied with their experience with MHA and for employees to further understand that what they do serving others makes a meaningful and measurable impact. Using data for organizational decision making is critical in the human-services landscape. Communicating the impact we are having in the lives of those we serve and how that work translates into a healthier community is important feedback to share with those who believe in our work and who understand their investments, whether human or financial resources, are well-invested. I'm excited to have joined MHA and to further their commitment to being a data-driven organization."
Sawyer earned her master of social work degree in administration from the University of Connecticut School of Social Work and a bachelor's degree in psychology from Westfield State College. She worked previously as a director in social-service, healthcare, and education organizations in Connecticut.
The role of vice president of Quality and Organizational Impact encompasses a range of responsibilities for MHA's quality-improvement and quality-management program, including tracking and reporting quality metrics and measurable outcomes, benchmarking quality indicators to external sources, staying abreast of regulatory guidelines and compliance, and providing leadership to ensure that agency-wide quality-improvement initiatives are focused, aligned, and demonstrate intended impact.
Schelb Returns to JGS Lifecare to Direct Business Development
LONGMEADOW — Adam Berman, president of JGS Lifecare, announced that Mary-Anne Schelb has rejoined the JGS Lifecare team as director of Business Development for the Western Mass. market.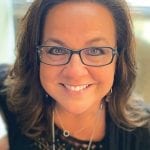 "We are very happy to announce the return of Mary-Anne Schelb to the JGS Lifecare campus," Berman said. "Mary-Anne worked with us several years ago as our director of Sales and Community Relations and, in her own words, feels as though she is returning home. Mary-Anne brings a great breadth of experience, knowledge, and understanding of business development, sales, and customer services, as well as a wide range of key community relationships that will support her success in this new and expanded role. We are excited to have her back on our team."
Prior to returning to JGS Lifecare, Schelb led marketing operations at Encompass Health Rehabilitation Hospital in Ludlow. In her prior role at JGS Lifecare as director of Sales and Community Relations, she developed strategic partnerships and spearheaded the efforts that succeeded in making Longmeadow a dementia-friendly community. Prior to that, she headed up sales, marketing, and community relations at Monastery Heights Assisted Living in West Springfield.
Schelb is very active in numerous community organizations. She is a Rotarian, a board member of the East of the River Chamber of Commerce, and a member of the West of the River Chamber of Commerce, the Retirement Marketing Directors Assoc., the Western Massachusetts Eldercare Professionals Assoc., the Women Business Owners Alliance, the Western Mass. Elder Care Conference steering committee, and the Tri-County Partnership, just to name a few.
She began her career with an accounting certification from St. John's School of Business and worked in the mainstream until continuing onto a more wellness-based path as a Holistic Health Practitioner, holding master/teacher certifications from the International Center for Reiki Training. She is also a certified cranial sacral therapist in Profound Neutral from the Neurovascular Institute.
Baystate Noble Hospital's Bushey Named Lottery Hometown Hero
WESTFIELD — The Massachusetts State Lottery and the Springfield Thunderbirds announced that Ruth Bushey has been named this week's Massachusetts State Lottery Hometown Hero.
Bushey, an infection-control nurse at Baystate Noble Hospital, has worked tirelessly over the last few months to ensure all three shifts at the hospital are observing the latest updates from the CDC, wearing the proper equipment, and following all necessary hygiene protocols. She always makes herself available to address any questions and concerns, including assisting in the implementation of a UV box to disinfect personal items of hospital staff. She is described as a team player and the glue that holds the group together.
Tulgan Honored by MMS with Distinguished Service Award
PALMER — Dr. Henry Tulgan of Baystate Wing Hospital has been honored by the Massachusetts Medical Society (MMS) with its 2020 Award for Distinguished Service.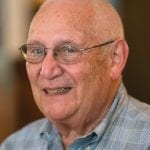 The honor, one of the most prestigious given by the society to one of its members, is awarded each year to a member of the society who has made significant contributions to the goals of the organization through demonstrated leadership, member recruitment, and committee work.
Tulgan, a nationally recognized expert in the field of medical education, has held the position of director of Continuing Medical Education at Baystate Wing Hospital since 2008. He has been an active member of the MMS for more than 50 years, was president of the Berkshire District Medical Society from 1976 to 1978, and was the district Clinician of the Year in 2011.
"Dr. Tulgan brings a remarkable perspective and unique insight into the work of the MMS. He has been a great mentor and collaborator for the chair of the committee on medical education and for the other education committees," said Dr. Michael Rosenblum, who leads the medical society's committee on medical education. "His attention to detail and thoughtful approach to complex problems sets him apart from his peers."
A cum laude graduate of Amherst College and New York University School of Medicine, Tulgan was a member of the medical staff of Berkshire Medical Center from 1962 to 2008, where he served as chair of Cardiology and the Department of Medicine, while rising to become director of Medical Education, designated institutional official. He was formerly an associate dean at UMass Medical School in Worcester, where he is currently a professor of Medicine.
Hanlon Sworn in as President of Massachusetts Dental Society
SOUTHBOROUGH — The Massachusetts Dental Society (MDS), a 5,000-member professional association and statewide constituent of the American Dental Assoc., announced that MaryJane Hanlon, DMD, assumed the role of president of the MDS on July 1. She was ceremonially sworn in as the 157th president of the MDS during the annual session of the MDS house of delegates, the society's supreme authoritative body, held Jan. 29 in Boston.
"In her roles within the MDS and organized dentistry to date, Dr. Hanlon brings unique experience, valuable perspectives, and a passion for dentistry that is contagious," Executive Director Conor McNulty said. "We are excited and honored to have her lead the organization at such a pivotal time in dentistry and healthcare for the coming year."
Hanlon most recently served on the MDS board of trustees as president-elect. She succeeds Janis Moriarty, DMD, who will continue to serve on the MDS board as immediate past president. Hanlon is only the fourth woman to serve as president in the society's history.
Hanlon is associate dean for Clinical Affairs and assistant professor in the department of Comprehensive Care at Tufts University School of Dental Medicine. She joined the school, her alma mater, as a full-time faculty member in 2014 after maintaining a private general dental practice in Lexington for 15 years.