Moniz Promoted to VP of Ambulatory Operations at HMC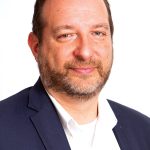 HOLYOKE — Carl Cameron, chief operating officer of Holyoke Medical Center (HMC) and Valley Health Systems, announced the promotion of Marcel Moniz to vice president of Ambulatory Operations. In his new role, Moniz has operational responsibility and oversight for all Holyoke Medical Group practices, as well as the HMC specialty practices. Moniz joined HMC in 2005, most recently serving as executive director of Ancillary Services.
Moniz earned an MBA from Fitchburg State University and a bachelor's degree from Adventist University of Health Sciences. He is also a certified radiology administrator from the Radiology Administration Certification Commission, and a registered technologist RT(R)(MR) from the American Registry of Radiologic Technologists.
Ambulatory Operations at HMC
Work Opportunity Center Selects Akers as Executive Director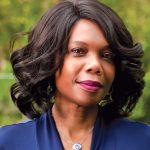 AGAWAM — The board of directors of Work Opportunity Center Inc., a nonprofit organization dedicated to helping individuals with developmental disabilities obtain employment in the community and promoting social inclusion, has appointed Mary Akers as its new executive director. Akers replaces long-term Executive Director Robert MacDonald, who retired after 40 years.
Following a 15-year career at American International College, where she served as associate athletic director and senior woman administrator, Akers joined Work Opportunity Center as its first assistant executive director in February 2015. She has held the position of interim executive director since January 2021.
Akers holds an associate degree in business management from Elizabethtown Community College, and she received both her bachelor's degree in business and MBA from American International College.
Willie Ross School for the Deaf Welcomes Mannion as Trustee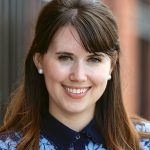 LONGMEADOW — Willie Ross School for the Deaf (WRSD) announced that Mary Cate Mannion has joined the school's board of trustees. Mannion works for Garvey Communication Associates Inc. (GCAi) and is a former news anchor and reporter for Western Mass News.
Mannion said her hard-of-hearing sister is part of the inspiration behind her joining the school's board of trustees. Her sister underwent surgeries and gained more language access through hearing aids and the use of American Sign Language (ASL), and is an educator at a school for the deaf and hard of hearing on the West Coast.
Mannion is a public relations analyst and video producer with eight years of storytelling experience. She previously worked as a news reporter for WMTW-TV in the Portland, Maine area, and prior to that was at Western Mass News. She earned a bachelor's degree in broadcast journalism from Emerson College.
MHA Names Kurtz-Boucher VP of Integration and Community Living
SPRINGFIELD — MHA named Tara Kurtz-Boucher vice president of Integration and Community Living. She will oversee MHA's outreach and residential programs for individuals referred by the Massachusetts Department of Developmental Services. These programs for individuals with a developmental disability include permanent community residences where residents work with staff on daily life skills, outreach services for individuals living independently, and shared living, which matches individuals with a certain level of independence with families willing to share their home.
Kurtz-Boucher started in direct care in 1997 at ServiceNet in Northampton, where she worked for nearly two decades in different management capacities with individuals with a developmental disability, some in need of behavioral-health support, and also individuals with autism. She left in 2020 as the senior director of ServiceNet's Outreach and Shared Living division. Her most recent position was with the Center for Human Development, where her responsibilities included overseeing a division in its entirety, including 20 residential programs, day-programming supports, outreach services, and shared-living services to those with intellectual and developmental disabilities and co-occurring mental-health challenges.
Kurtz-Boucher's education began at Holyoke Community College, where she earned an associate degree in human services, and she later earned her undergraduate degree in the field from UMass Amherst and her master's degree from Bay Path University.
Berkshire Health Systems Welcomes Kryskow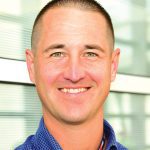 PITTSFIELD — Health Systems announced the appointment of Dr. Mark Kryskow, a trauma, critical-care, and general surgeon, to the medical staff of Berkshire Medical Center and the provider staff of Berkshire Surgical Services of BMC. Kryskow is accepting new patients in need of general surgery or chest-wall-injury services and is partnered with Drs. Adam Bowling, Michael DiSiena, Christian Galvez-Padilla, Andrew Lederman, and Clayton Peterson at Berkshire Surgical Services of BMC.
Kryskow received his medical degree from the University of New England College of Osteopathic Medicine in Biddeford, Maine; completed his residency in general surgery at Berkshire Medical Center; and completed his fellowship in trauma and critical care at the University of Utah Hospital in Salt Lake City. He is currently a trauma surgeon with the U.S. Army Reserves and has 15 years of experience with the Army to date.
GSSSI Names Labbe Community Outreach Director
SPRINGFIELD — Greater Springfield Senior Services Inc. (GSSSI) announced the promotion of Brenda Labbe as the new Community Outreach director.
Labbe previously served as the agency's Information and Referral supervisor before accepting this new role. The Community Outreach director's role is to develop and foster strategic relationships with community referral partners, develop general marketing and outreach strategies to promote GSSSI to the community, and manage the agency's social-media platforms.
Labbe has been employed with GSSSI for the past nine years. She is a founding member of the Springfield Dementia Friendly Coalition and has been a certified dementia practitioner since 2017. Additionally, she has been a strong advocate for family caregivers and has been instrumental in developing and expanding the Massachusetts Family Caregiver Program at GSSSI.
Greater Springfield Senior Services Inc., founded in 1972, is a private, nonprofit organization dedicated to maintaining quality of life for older adults, caregivers, and people living with disabilities. This mission is achieved through the provision of programs and services which foster independence, dignity, safety, and peace of mind.
Glenmeadow Appoints Bradley as Geriatric Care Manager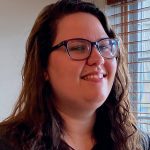 LONGMEADOW — Sierra Bradley, an experienced professional who in her career has played a critical role in providing care for older adults, was recently named geriatric care manager at the Glenmeadow life-plan community in Longmeadow.
At Glenmeadow, Bradley helps support older adults wherever they call home, whether in the community or in Glenmeadow independent living. She helps provide comprehensive and supportive services to the people Glenmeadow serves in order to maintain their highest level of independence and satisfaction. She provides psychosocial wellness services and care management to Glenmeadow residents and community clients, including assessments, wellness counseling, health promotion, and dementia education and support.
Bradley coordinates operations of Glenmeadow community-services programs such as Glenmeadow at Home, which brings services to older adults in their homes (whether in a house or in an apartment at Glenmeadow), and such grant-funded initiatives as Neighbor 2 Neighbor, a program in which volunteers visit with older adults who feel lonely.
Bradley was previously Elderly Protective Service program director at Highland Valley Protective Services in Northampton. She also has experience as a respite/crisis clinician at Clinical and Support Options Inc. in Greenfield, and as a mental-health counselor at Baystate Franklin Medical Center in Greenfield. She earned a master's degree in psychology at Springfield College and a bachelor's degree in clinical psychology at Marywood University.
Berkshire Medical Center's LaPlante Earns DAISY Award
PITTSFIELD — Berkshire Medical Center (BMC) nurse Michaela LaPlante has received the DAISY Award for Extraordinary Nurses, a national nursing recognition program that has been adopted by thousands of hospitals to honor individual nurses who have had a tremendous impact on patient care. LaPlante, who serves on 4 East, received a glowing nomination for her care of a patient in her final days.
"You could tell from the moment that Michaela walked in the room that she has a passion for nursing and the care that was to be provided. She was knowledgeable, swift, and precise in her care," a relative of the patient said. "She treated my husband's aunt like she was the only patient on the floor. She was constantly checking in with us to make sure that we were as OK as we could be. It felt like she was caring for one of her family members in the way that she cared for her and for our family."
The nomination went on to read, "Michaela is likely one of the sweetest, most compassionate and caring nurses I have had the pleasure of knowing. She seemed to read the room well and knew exactly what to say to us in that moment. Along with the absolutely amazing care that she provided for our loved one, she offered us a few moments of reprieve when she was in the room."
Psychiatrist Halabi Joins Berkshire Health Systems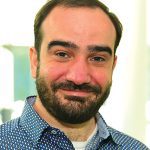 PITTSFIELD — At a time when there is a severe deficit of mental-health providers specializing in the care of children and adolescents, Berkshire Health Systems announced the appointment of Dr. Fadi Halabi, a board-certified and fellowship-trained psychiatrist specializing in child and adolescent psychiatry, to the medical staff of Berkshire Medical Center. Halabi joins the Department of Psychiatry and Behavioral Health at BMC.
Halabi received his medical degree from American University of Beirut in Lebanon and completed his residency in general psychiatry at Washington University/Barnes Jewish Hospital in St. Louis. He is board-certified in general psychiatry and fellowship-trained in child and adolescent psychiatry from Washington University/St. Louis Children's Hospital.
UMass Amherst Honors Becker, Hescock with Chancellor's Medal
AMHERST — Two employees who have been coordinating UMass Amherst's response to the COVID-19 pandemic since March were recently honored by Chancellor Kumble Subbaswamy for their efforts.
Ann Becker, campus Public Health director and a clinical associate professor in the Elaine Marieb College of Nursing, and Jeffrey Hescock, executive director of Environmental Health and Safety and Emergency Management, were awarded the Chancellor's Medal at a recent tribute dinner. Hescock and Becker are the co-directors of the university's Public Health Promotion Center (PHPC), which has been the home to the UMass COVID testing and vaccination programs. The Chancellor's Medal is the highest honor the campus bestows on individuals, and is given for exemplary and extraordinary service to the university.
Together, Becker and Hescock established the PHPC, which became one of the largest asymptomatic COVID testing resources in the commonwealth. Applying their knowledge to each new challenge in the pandemic, they continually evolved the PHPC from a testing site to a vaccination clinic as well. And when the Delta variant appeared on campus this fall, they redoubled their efforts to keep the campus safe, Subbaswamy noted.
Rehab Resolutions Welcomes Physical Therapist Powers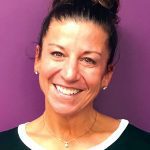 WEST SPRINGFIELD — Rehab Resolutions Inc. recently welcomed a new physical therapist to its team.
"We are excited to announce that Amy Powers, MSPT has joined us at Rehab Resolutions Inc. in our West Springfield clinic," the practice announced. "Amy has been helping people get better with physical therapy since 1996 and brings her passion to help patients regain their mobility and be more active. She loves treating people of all ages and athletes as well. Amy hopes to bring her high energy and positivity to help the company thrive."
WNE Professor Kwaczala Named Woman of Innovation
SPRINGFIELD — Andrea Kwaczala, assistant professor of Biomedical Engineering (BME) in the Western New England University (WNE) College of Engineering, has been named a 2021 Woman of Innovation for her efforts in post-secondary academic innovation and leadership by the Connecticut Technology Council (CTC) and the Connecticut Center for Advanced Technology Inc.
Kwaczala was among 11 exceptional Connecticut women recognized for their achievement in science, technology, engineering, and mathematics (STEM) at the 17th annual Women of Innovation awards held virtually on Oct. 14.
Women of Innovation finalists are nominated by their peers, co-workers, and mentors and are selected based on their professional experience, history of innovation, ability to think creatively and solve problems, and demonstration of leadership. The Post-Secondary Academic Innovation and Leadership award is granted to a woman working in the post-secondary academic setting who has created and fostered STEM programs in curriculum development, student research, and teacher-student collaborations. Each finalist has secured outside funding to support her work and/or received peer recognition for her leadership and innovation.
Ward Earns Top Healthcare Management Credential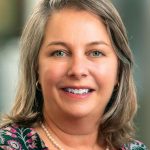 SPRINGFIELD — Judith Ward, vice president of Marketing and Communications at Baystate Health, has been certified as a fellow of the American College of Healthcare Executives (ACHE), the nation's leading professional society for healthcare leaders.
Fellow status is a privilege to bear the FACHE credentials, which signify board certification in healthcare management. Only 8,866 healthcare executives hold this distinction.
Ward also recently was named a Top Hospital Marketer of the Year by Xpectives.Health, a leading conference, training, and publishing company for the consumer marketing of hospitals, pharmaceuticals, and healthcare products. She joined only 25 recipients from the Northeast to receive the award. Honorees were judged based on industry reputation, accomplishments, innovation, and notoriety among their peers, partners, and media.
At Baystate Health, Ward oversees marketing, digital/web, communications, social media, creative services, loyalty programs, and special events at the Springfield-based health system, which includes hospitals in Springfield, Greenfield, Palmer, and Westfield, along with more than 100 medical practices at some 80 locations throughout Western Mass.
Ward holds an MBA with a marketing concentration from UConn and a bachelor's degree from the University of New Hampshire. She has served as an adjunct professor in the Master of Health Administration program at Western Connecticut State University and Marlboro College in Vermont. She is a member of American College of Healthcare Executives, the Society for Healthcare Strategy & Market Development, and the Healthcare Executives Forum.
MHA's Lee Joins Advisory Board of Women's Correctional Center
SPRINGFIELD — Kimberley Lee, vice president of Resource Development and Branding for the Mental Health Assoc. Inc. (MHA), has accepted Hampden County Sheriff Nick Cocchi's invitation to join his newly created Community Advisory Board to provide long-range planning and support for the Western Massachusetts Regional Women's Correctional Center in Chicopee.
The regional correctional facility houses both pre-trial and sentenced women primarily from Hampden, Hampshire, Worcester, and Berkshire counties and offers a range of integrated clinical services and specialized programs that address rehabilitation. Cocchi outlined the board's mission as one of developing long-range planning for the facility and building relationships and resources to assist women as they re-enter the community.
Lee, who joined MHA in 2018 as its first vice president of Resource Development, is well-known for her work in the nonprofit sector. She previously served in communications and development roles for several other locally based nonprofit organizations, including CHD, Square One, the Basketball Hall of Fame, and the Community United Way.
Weingart Joins Team at Berkshire Medical Center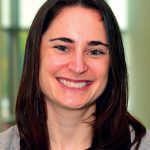 PITTSFIELD — Berkshire Health Systems announced the appointment of Dr. Anna Weingart to the Berkshire Medical Center medical staff and the provider staff of Physical Medicine and Rehabilitation Services of BMC. Weingart joins Drs. Katie Hatt and Nicole Payne at Physical Medicine and Rehabilitation Services of BMC and is accepting new patients in need of physiatry care.
Weingart received her medical degree from Rutgers New Jersey Medical School and completed her residency in physical medicine and rehabilitation at New York University School of Medicine. She provides general rehabilitation services, electrodiagnostics (EMG/NCS), non-surgical musculoskeletal care, trauma rehabilitation, amputee rehabilitation, spinal-cord-injury rehabilitation, and brain-injury rehabilitation.
Cassel Kraft Named Assistant Secretary for MassHealth
BOSTON — Secretary of Health and Human Services Marylou Sudders announced that acting Assistant Secretary and MassHealth Director Amanda Cassel Kraft has been appointed to the role permanently.
Cassel Kraft will be responsible for overseeing the state's $19 billion Medicaid program that provides healthcare coverage to more than 2 million residents. She is charged with implementing the state's existing innovative 1115 Medicaid waiver and investing more than $500 million in federal ARPA dollars for home and community-based services. She is also responsible for preparing the state's next 1115 waiver submission, due to be filed in November, which will continue value-based payment for services, address health equity and disparities in health outcomes, and implement major investments in behavioral health services.
Holding a bachelor's degree with distinction from Stanford University and a master's degree from Harvard University's Kennedy School of Government, Cassel Kraft has been a senior member of the MassHealth team since 2011. Prior to taking on the role of acting assistant secretary, she served as deputy Medicaid director, focusing on strategic, policy, operational, and financial decisions. She directly oversaw critical policy and program areas, including pharmacy and provider networks, behavioral health, federal and eligibility policy, member experience and engagement, children, youth and families, and safety-net programs.
Alter-Muri Earns Outstanding Creative Applied Practice Award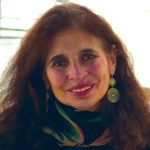 SPRINGFIELD — Dr. Simone Alter-Muri, Springfield College's director and professor for Art Therapy/Counseling and Art Education Programs, recently received the American Art Therapy Assoc. (AATA) 2021 Outstanding Creative Applied Practice Award (OCAPA). Alter-Muri received her honor during the AATA's recent 2021 virtual awards ceremony.
The criteria for this award included personal art making that emphasized social justice, resilience, and the promotion of art therapy in the community. Alter-Muri's art making has demonstrated a commitment to creative practice and has significantly influenced the art-therapy community with these art-based practices. She has demonstrated support for the value of art in art therapy as evidenced by both personal and professional practice as an artist and art therapist.
The OCAPA is designated for an active member of the AATA whose contributions as an artist and art therapist (or student in a current art-therapy program) have significantly influenced the art-therapy profession.
The AATA is dedicated to the growth and development of the art-therapy profession. Founded in 1969, the association is one of the world's leading art-therapy membership organizations. Its mission is to advance art therapy as a regulated mental-health profession and build a community that supports art therapists throughout their careers.