Baystate Ob/Gyn Group Inc. Welcomes New Practitioners
SPRINGFIELD — The providers and staff of Baystate Ob/Gyn Group Inc. (BOGG) recently welcomed several practitioners to its practice, offering increased appointment availability in the Springfield, Longmeadow, and South Hadley offices.
Dr. March Thompson joined Baystate Ob/Gyn Group Inc. following her post-doctoral training at Baystate Medical Center, learning and gaining experience alongside the practice's own physicians and certified nurse midwives. Thompson earned multiple prestigious awards during her education and residence. Her practice of full-scope obstetrics and gynecology includes a clinical interest in contraceptive management, complex obstetric care, and gynecologic surgery.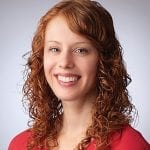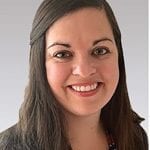 Two certified nurse midwives, Michelle Mills and Kelly Ostrowski, joined the Midwifery department of Baystate Ob/Gyn Group, offering routine pregnancy and gynecologic care, including well-woman exams, birth-control options and management, treatment of gynecological infections, assessment of common gynological problems, and pregnancy care. Mills' passion for global health and Ostrowski's strong foundation in midwifery complement the diverse backgrounds in the Midwifery department at Baystate Ob/Gyn Group, providing patients who are seeking midwifery care with many options.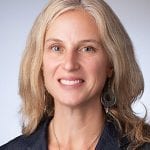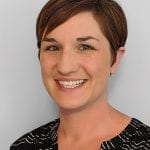 Two advanced-practice gynecologic clinicians, Erica Liebermann and Kelly Tull, also recently joined Baystate Ob/Gyn Group. Liebermann's clinical interests formed over years of experience in women's healthcare, including LGBTQ health, sexual and reproductive health, cervical cancer prevention, and global health. Tull joins BOGG with a drive to continue to provide healthcare that is empowering and educational, bringing with her years of experience in healthcare management and as a nurse practitioner. Both provide gynecologic care such as well-woman exams, contraception counseling and management, infection screening and treatment, disease prevention, and more.
Swift Named President, CEO of Health New England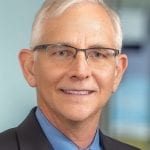 SPRINGFIELD — Richard Swift, who has served as Health New England's (HNE) interim chief financial officer since April, has been appointed president and CEO, effective immediately.
Swift is an experienced chief executive officer and chief financial officer for provider- owned health plans, and a senior healthcare executive with over 30 years of leadership with integrated delivery systems, health plans, and provider groups throughout the country.
He has served as president of Medwise Partners, a health-insurance consulting company he founded in 1996. In that capacity, he has served in numerous interim executive roles for regional health plans throughout the U.S. He holds a bachelor's degree from Mercer University and an MBA in healthcare administration from the University of Miami in Florida.
As president and CEO, Swift will be responsible for the successful operation of HNE; driving growth across the organization, including the development and execution of strategic plans; successful introduction of new programs and services; membership growth; operational, financial, and service excellence; and continued improvements in clinical quality with a focus on lowering the cost of care in Western Mass.
McCarthy Named Senior VP, Chief Financial Officer, Treasurer at Baystate Health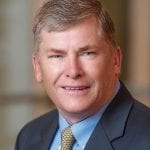 SPRINGFIELD — Raymond McCarthy has been named senior vice president, chief financial officer, and treasurer at Baystate Health following a national search. He has served as interim CFO since March 1.
McCarthy will be responsible for providing system-wide vision, strategic direction, and operational leadership of all aspects of finance to ensure the overall financial health of Baystate Health. He will help lead Baystate Health's ongoing transformation from a traditional fee-for-service healthcare system to one that focuses on population health and value-based delivery solutions.
In his previous role as vice president of Finance at Baystate Health and chief financial officer for Baycare Health Partners, McCarthy was responsible for centralized financial-support services, including investments, treasury services, financial reporting and accounting, accounts payable, payroll, and tax and managed-care contracting.
McCarthy began his career at Baystate Health in 1993 as a senior budget analyst and has served in the roles of controller for Health New England, director of finance for Baystate Medical Practices, director of managed care, and chief financial officer for both Baycare Health Partners, which is the health system's physician hospital organization, and Baystate Medical Practices.
McCarthy's prior experiences include the roles of director of Finance at Cigna and CFO for Northeast Medical Group, part of Yale New Haven Health System. He is a certified public accountant and a Massachusetts Health Leadership College fellow, and holds a bachelor's degree and an MBA from Western New England University.
Caring Health Center Welcomes Moseley, Williams, Goodhind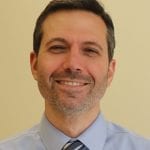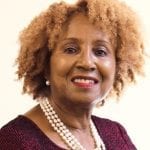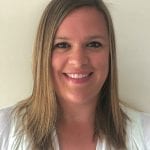 SPRINGFIELD — Dr. Jonathan Moseley, whose practice has focused on the care of underserved populations, has been named chief medical officer at Caring Health Center (CHC), which also appointed Yvonne Williams as its first chief Development officer, and named Heather Goodhind its first chief of staff and executive administrative assistant to President and CEO Tania Barber.
Moseley comes to Caring Health Center from Wake Forest Health Network in Hickory, N.C., where he worked as an outpatient primary-care provider. He also served as physician director of Continuing Medical Education at Catawba Valley Medical Center and volunteered as medical director and physician at two free clinics. While maintaining his practice in the U.S., Moseley has traveled to Bolivia, China, the Czech Republic, Haiti, and Peru on short-term medical projects.
Moseley, a fellow of the American College of Physicians, received a doctor of medicine degree from the University of North Carolina School of Medicine in 2007, and completed his internal-medicine internship and residency at the University of Alabama at Birmingham in 2010. He is pursuing a master of public health degree from the Johns Hopkins Bloomberg School of Public Health.
Williams was previously a six-year member of Caring Health Center's board of directors, and brings to her new position a strong understanding of the organization. With deep roots within the community, she will be instrumental in expanding relationships and increasing awareness of CHC's integral role in providing comprehensive healthcare to Greater Springfield's diverse communities.
Williams most recently was director of Resource Development for United Way of Pioneer Valley, where she developed brand awareness and built community relationships for one of the largest nonprofit organizations in Western Mass. She is a published author, lecturer, and development coach, devoted to community and public service, and serves on several local nonprofit boards.
Goodhind graduated from Springfield College with a bachelor's degree in health science, followed by a master of public health degree in community health education from UMass Amherst. She previously managed the navigator program at CHC and most recently obtained compliance experience at a local hospital. She has a passion for helping those in need and ensuring the delivery of quality care.
Todd Named Executive Director of Loomis Lakeside at Reeds Landing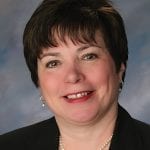 SPRINGFIELD — Lori Todd was named executive director of Loomis Lakeside at Reeds Landing, replacing Craig Johnson, who recently retired.
In her new role as executive director, Todd brings decades of experience as a registered nurse, serving in hospital, home-care, occupational-health, and long-term-care settings, and has been a licensed nursing-home administrator for 34 years working in long-term care.
She has worked for the Loomis Communities for nearly 20 years, previously serving as executive director for Loomis House in Holyoke. During her time at the Loomis Communities, she has had the opportunity to help pioneer culture change in nursing homes and has been recognized for promoting person-centered care.
Todd is a member of the Massachusetts Culture Change Coalition and is currently a CARF (Commission on Accreditation of Rehabilitation Facilities) surveyor in the U.S. and Canada.
Todd is a graduate of Holyoke Community College and earned her bachelor's degree from UMass Amherst. She volunteers for the Holyoke Public Schools as choreographer for high-school musicals, for which she was recognized in 2019 by the Women's Business Owners Alliance with the Quiet Achiever Award.
Mercy Medical Center Welcomes Kawar to Team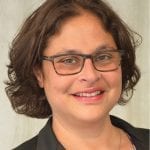 SPRINGFIELD — Mercy Medical Center recently welcomed Dr. Nada Kawar to its team of physicians and providers.
Kawar specializes in the care of women's cancers, treating the full range of gynecologic malignancies, including cancers of the breast, cervix, endometrium/uterus, fallopian tube, ovary, vagina, and vulva. She is board-certified in obstetrics and gynecology and gynecologic oncology from the American Board of Obstetrics and Gynecology. She received certification in breast disease and breast surgery from the Society of Gynecologic Oncology. She is certified in fundamentals of laparoscopic surgery from the American College of Surgeons and the Society of American Gastrointestinal and Endoscopic Surgeons.
She completed a fellowship in gynecologic oncology and breast surgery at Brown University/Women and Infants Hospital of Rhode Island in Providence, and completed a residency in obstetrics and gynecology at University of California San Francisco Medical Center. She received her medical degree from Washington University in St. Louis.
Cooley Dickinson Medical Group Welcomes Hoffman to Practice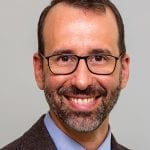 WEST HATFIELD — Cooley Dickinson Medical Group (CDMG) Orthopedics & Sports Medicine recently welcomed orthopedic surgeon Dr. Brian Hoffman to its medical practice.
Hoffman, a fellowship-trained orthopedic surgeon who specializes in treating foot and ankle conditions, begins seeing patients at Cooley Dickinson Medical Group Orthopedics & Sports Medicine on Sept. 1. He has surgical privileges at Cooley Dickinson Hospital.
Hoffman received his medical degree from the Mount Sinai School of Medicine in New York City, where he also performed his internship. He served his residency in the Department of Orthopaedic Surgery at Maimonides Medical Center in Brooklyn, N.Y., where he also completed a research fellowship at the facility's Hospital for Joint Diseases. He completed a fellowship at Duke University Medical Center's Division of Foot & Ankle Surgery in Durham, N.C. Prior to medical school, he graduated with honors from the University of Rochester.
Since returning to Massachusetts to practice in 2007, Hoffman has worked at Baystate Franklin Medical Center in Greenfield, where he served as co-chair of the Hospital Quality Council, chaired the Department of Surgery, and held the title of medical director at Valley Orthopedic Surgery. Additionally, he was honored with the center's Medical Leadership Award in 2012. He is currently board-certified by the American Board of Orthopaedic Surgery.
Chien Joins Cardiology Team at Berkshire Health Systems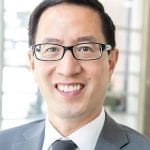 PITTSFIELD — Berkshire Health Systems announced the appointment of Dr. Peter Chien as the new division chief of Cardiology at Berkshire Medical Center (BMC). Chien, a board-certified and fellowship-trained cardiologist, joins the BMC medical staff and the physician staff of Cardiology Professional Services of BMC. He is partnered with Drs. Kyle Cooper, Andrew Potash, Georgianne Valli-Harwood, and Shyama Wickramaaratchi at Cardiology Professional Services of BMC, and he is accepting new patients in need of cardiac care.
Chien has previously held leadership roles in several organizations and most recently practiced as a non-invasive cardiologist at York Hospital in York, Maine. He is board-certified in internal medicine and cardiovascular disease and was fellowship-trained in cardiovascular disease at Hartford Hospital in Hartford, Conn. He received his medical degree from New York Medical College and completed his residency in internal medicine at Georgetown University Medical Center in Washington, D.C. He later earned an executive MBA degree from the University of Connecticut, where he was inducted into Beta Gamma Sigma, the international honor society for business-school programs.
Greater Springfield Senior Services Promotes Randall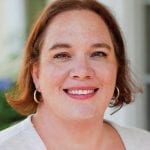 SPRINGFIELD — Greater Springfield Senior Services Inc. (GSSSI) announced the promotion of Anna Randall as the new Area Agency on Aging (AAA) director. Randall previously served as the agency's information and referral supervisor prior to accepting this new role.
The Area Agency on Aging director's role is to conduct a comprehensive needs assessment every three years in order to develop an area plan to address the needs of adults age 60 and older within the 12 cities and towns in GSSSI's catchment area. In addition, the AAA director oversees the nutrition program (i.e. Meals on Wheels), Title III grant oversight, evidenced-based trainings, and the long-term-care ombudsman programs.
Randall has been employed by Greater Springfield Senior Services for the past 12 years. She is a founding member of the Springfield Dementia Friendly Coalition and has been a certified dementia practitioner since 2017. She received a bachelor's degree in communications and international studies from the University of North Carolina Charlotte.
Behavioral Health Network Hires Brown as Social Justice Director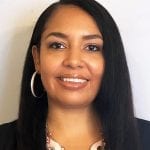 SPRINGFIELD — Behavioral Health Network Inc. (BHN) announced it has hired a Social Justice director for the organization. Chelan Brown will work collaboratively with staff and leadership to amplify and advance the work toward racial and social equity at BHN and in the community.
Brown has extensive experience in social-justice work, both in the for-profit and nonprofit sectors. She previously worked at MGM Springfield as Construction Diversity manager, where she ensured the hiring of a diverse workforce and that women, minority, and veteran-owned companies were actively engaged and included in all bid opportunities for the construction of the casino.
Brown's experience in the nonprofit sector includes serving as manager of the Food Bank of Western Massachusetts' Network Capacity Building department and as Community Engagement coordinator, where she coordinated the development of the Springfield Food Access Project. She was also a member of the Food Bank's management, advocacy, and diversity team.
Brown focused her early-career social-justice and community-organizing efforts on violence prevention and gang diversion. In 2005, she founded the nonprofit agency Alive with Awareness, Knowledge & Empowerment (AWAKE), a violence-prevention organization in Springfield. At AWAKE, she built a framework and created programs to ensure that youth of color and their families were provided access to opportunities, support systems, and basic needs to live productive and successful lives.
DeWolf Joins Berkshire Orthopaedic Associates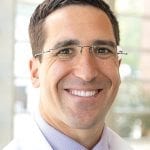 PITTSFIELD — Berkshire Health Systems announced the appointment of Dr. Matthew DeWolf, a fellowship-trained orthopaedic surgeon and specialist in hand and upper-extremity surgery, to the medical staff of Berkshire Medical Center and the physician staff of Berkshire Orthopaedic Associates.
DeWolf is accepting new patients in need of comprehensive orthopaedic care and hand and upper-extremity services, and joins Drs. Jeffrey Cella, Anthony DeFelice, Jarod Goodrich, David Grygier, Christina Kane, Ashley Miller, Kevin Mitts, James Parkinson, Daniel Sage, and Mark Sprague at Berkshire Orthopaedic Associates, an affiliate of Berkshire Health Systems.
DeWolf received his medical degree from UMass Medical School and completed his residency in orthopaedic surgery at Dartmouth-Hitchcock Medical Center in Lebanon, N.H. He was fellowship-trained in hand and upper-extremity surgery at the Philadelphia Hand to Shoulder Center.
Rousou Joins Board of Trustees at American International College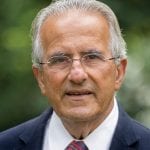 SPRINGFIELD — Dr. John Rousou has joined the board of trustees at American International College (AIC). In a career dedicated to cardiothoracic surgery, Rousou was chief of the Cardiac Surgery division at Baystate Medical Center until his retirement in 2018.
Graduating with an undergraduate degree in biology from the American University of Beirut in Lebanon, Rousou received his medical degree from the American University of Beirut Medical School in 1970. Following an internship at the university, he relocated to the U.S., completing a residency in general surgery at the University of Rochester in New York, and a residency in cardiothoracic surgery at the University of Illinois Medical Center in Chicago, where he was also an instructor.
Rousou and his associate, Dr. Richard Engelman, initiated the Cardiac Surgery program at Baystate Medical Center in 1978. He served as chief of the division from 2001 until his retirement. Combined with his responsibilities at Baystate Medical Center, Rousou served as assistant professor of Surgery at Tufts University School of Medicine and assistant clinical professor of Surgery at the University of Connecticut School of Medicine.
Elms Names Reske Associate Dean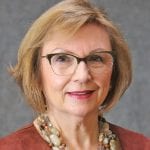 CHICOPEE — Elms College announced the promotion of Teresa Kuta Reske to the position of associate dean of Graduate and Doctoral Studies for the School of Nursing.
Reske was on the leadership team that developed the doctor of nursing practice (DNP) program and has served as director since its inception in the fall of 2014. She will continue to lead the program in this new role.
Among her accomplishments, Reske co-authored a chapter in DNP Education, Practice, and Policy: Redesigning Advanced Practice Roles for the 21st Century (2012) and is a journal reviewer for the Journal of Professional Nursing. In addition, she has presented locally, nationally, and internationally on DNP practice-related topics, patient-experience-related topics, nurse telephone triage, and nursing informatics.
Reske holds a BS in nursing from Saint Anselm College, a MPA from the University of New Haven, an MSN in health systems from Vanderbilt University, and a DNP degree in executive nurse leadership from the MGH Institute of Health Professions.
AIC Doctoral Student Mu'min Wins 100 Women of Color Award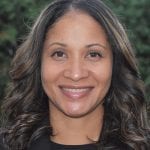 SPRINGFIELD — Aesha Mu'min, a 2019 American International College (AIC) alumna of the clinical psychology graduate-degree program, and current doctoral student in the mental health counseling program, was recently named a 100 Women of Color class of 2020 award recipient. The gala and awards event recognizes the contributions that women in business, education, entrepreneurship, entertainment, and service have made to impact the lives of people throughout their communities in Connecticut and Massachusetts.
Mu'min was selected to the 2020 cohort of awardees because of her dedication to and innovative work as a deputy warden in the Connecticut Department of Corrections.
The nominating committee cited Mu'min's work to ensure that fathers are able to create and maintain secure attachments to their children in particular, noting that "it is no secret that children of incarcerated citizens experience trauma. Working with community partners to redesign the visitation room to be family-friendly, holding parenting classes, and self-help seminars are all central to development of stronger fathers, thus stronger children. The work that she does is a model for the reform of correction facilities both near and far."
Gomez Joins Board of Trustees at Willie Ross School for the Deaf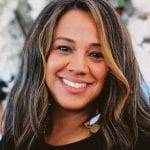 LONGMEADOW — Mary Gomez, a parent of two students who attended and graduated from Willie Ross School for the Deaf, has been appointed to the school's board of trustees.
Gomez serves as a foster mother at the Treehouse Communities initiative that provides a multi-generational foster-care environment in a 60-home village located in Easthampton.
Both of Gomez's children, William and Melanie, were born deaf. She moved to Massachusetts from New York, where she was unsatisfied with deaf-education programs and schools available at the time. Her children thrived at Willie Ross, and William is a Willie Ross graduate currently attending the Rochester Institute of Technology. Melanie graduated from Willie Ross in the spring of 2020 and will be attending Holyoke Community College in the fall.
Gomez is currently enrolled in certificate programs at Holyoke Community College for English-Spanish translation and sign-language translation.
River Valley Counseling Center Welcomes Bourdon to Board
HOLYOKE — River Valley Counseling Center has welcomed Valerie Bourdon to its board of directors. She has more than 25 years of experience in the mental-health field.
After completing a master's degree in counseling psychology at Boston College, Bourdon began her career in behavioral health at Holyoke Medical Center. She served as a member of the original multi-disciplinary teams that developed programming for HMC's new in-patient psychiatric unit and RVCC's Partial Hospitalization Program. Her developing interest in outpatient behavioral-health and employee-assistance programs led her to complete a certificate of advanced graduate study in industrial/organizational psychology at Springfield College.
While working at an area employee-assistance program (EAP), Bourdon was recruited back to RVCC to serve as CONCERN EAP's program director. During her 13 years working in this capacity, she focused upon strengthening employee-assistance program services, enhancing professional relationships, and expanding the program's client base. She retired from CONCERN EAP in 2019.
The Children's Study Home Names Dávila Executive Director
SPRINGFIELD — The Children's Study Home (CSH) announced the appointment of William Dávila as its new executive director. He was selected after an extensive search by the board of directors and a national executive search firm, Egmont Associates.
Dávila brings 25 years of experience in nonprofit management and social services as a practitioner, manager, and senior-level administrator and executive, including his tenure as deputy executive director of CSH from 2006 to 2011. He has extensive experience managing and overseeing residential programs, special-education private schools, foster care, outpatient clinics, and various case-management programs serving children and families. He also has experience working in CARF-accredited programs and was previously a Council on Accreditation (COA) volunteer reviewer, from which CSH recently received full accreditation.
In addition to his professional experience, Dávila has remained actively involved in the community over the years. He currently serves on the boards of the Food Bank of Western Massachusetts, New England Public Media, and the Massachusetts Council on Gaming & Health. He obtained his bachelor's degree at UMass Amherst, his master's degree in social work at Boston College, and his doctorate of education at the University of Hartford. He is also a licensed social worker in both Massachusetts and Connecticut.