Sam Skura Named President of Baystate Medical Center
SPRINGFIELD — Sam Skura, MPH, MBA, a healthcare professional with more than 25 years of clinical leadership experience, has been named president of Baystate Medical Center and senior vice president of Hospital Operations for Baystate Health. His appointment becomes effective Sept. 12.
In his new role, Skura will join the senior leadership team and serve as a member of the president's cabinet, reporting directly to Marion McGowan, executive vice president and chief operating officer of Baystate Health.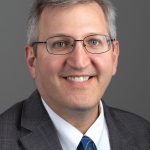 Skura has an extensive background in hospital leadership and most recently served as chief operating officer reporting to the president at Beth Israel Deaconess Medical Center (BIDMC), a teaching hospital of Harvard Medical School. In previous roles, he served as senior vice president of Ambulatory and Clinical Services and chief administrative officer at BIDMC.
Prior to BIDMC, Skura was vice president of Clinical Operations at Lahey Hospital and Medical Center, reporting to the chief operating officer. He served on the leadership team of a combined group practice of more than 500 physicians and a 335-bed inpatient hospital. He also held administrative roles at Cambridge Health Alliance, where he provided oversight to senior leadership for 16 community health centers and practice sites and a three-campus Emergency Department. He was administrative director for Steward Health Care (formerly Caritas Christi Health Care System) in Boston, where he provided management for the largest emergency-medicine group in Massachusetts, trending more than 240,000 annual visits. Skura also held managerial roles at Brigham & Women's Hospital/Partners Healthcare in Boston and Fallon Healthcare System in Worcester.
Skura earned an MBA from the Isenberg School of Management at UMass Amherst, a master's degree in public health from Boston University, and a bachelor of arts and economics degree from Brandeis University.
George Balsley to Chair Trustees of Willie Ross School for the Deaf
LONGMEADOW — Willie Ross School for the Deaf (WRSD) announced that George Balsley, a longtime member of the school's board of trustees, has been appointed chair of the board. This marks the first time a deaf individual has served as the chair of the board of trustees in the school's 55-year history.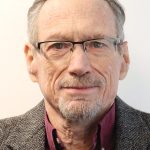 Balsley has served on the board for several years. He previously served on the board of the Austine School for the Deaf in Brattleboro, Vt., when Bert Carter was president of that school. When Carter became president and CEO of Willie Ross, Balsley followed and joined the WRSD board.
Balsley is a native of Washington, D.C. and attended Clarke School for the Deaf in Northampton. He spent his career as a registered architect, beginning at Boston architectural companies, and in 1987 joined Kuhn Riddle Architects in Amherst. During his career, he became involved in architecture for the deaf. In 2010, he joined Steffian Bradley Architects of Boston and Enfield and worked on hospital projects for Baystate Health. He retired in 2015.
Florence Hearing Welcomes Two New Practice Members
FLORENCE — Florence Hearing Health Care (FHHC) recently hired two new team members: Susan Pepin-Phillips, practice manager; and Dr. Cassandra Falvey, audiologist. They join Dr. Jennifer Sowards, audiologist and founder; Dr. Anna Niemi, audiologist; and Robin Verteramo, receptionist.
Pepin-Phillips forged a career in marketing at two local community banks before moving into practice management at a local dental practice five years ago. She will be responsible for running the business side of the practice, but with her marketing eye, she'll also be focused on making sure the brand is represented well in the running of the business.
Falvey came to Florence Hearing from Baystate Health in Palmer. She has always been drawn to the field of communication sciences and disorders, earning a bachelor's degree, magna cum laude, in communication sciences and disorders from the College of Saint Rose in Albany, N.Y. in 2015. She then returned home to Western Mass. and earned her doctorate in audiology at UMass Amherst in 2019. Falvey completed her fourth-year externship at Baystate Wing Hospital and Medical Centers, where she continued to work and serve patients until joining the team at Florence Hearing Health Care. She holds a certificate of clinical competence from the American Speech, Language, and Hearing Assoc.
Baystate Wing Hospital Welcomes Elizabeth Jarry
PALMER — Baystate Wing Hospital recently welcomed nurse practitioner Elizabeth Jarry, CNP to its cardiology practice located at Baystate Wing Hospital.
Jarry earned her master's degree as a family nurse practitioner and her bachelor's degree in nursing from American International College. She is currently affiliated with Baystate Medical Center in Springfield, serving as an advanced practitioner in the cardiology outpatient clinic and stress test lab.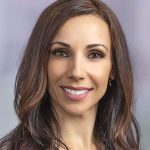 Jarry served in the U.S. Army, where she provided care to U.S. soldiers. She also taught health and oral hygiene in Iraqi villages, assisted medical teams during mass-casualty situations, and provided ancillary assistance to medical providers in a combat support hospital in Balad, Iraq. She currently serves as clinical faculty for American International College students in the Family Nurse Practitioner program.
BFAIR Promotes Ethel Altiery, Theresa Denette, Kristen Wampler
NORTH ADAMS — BFAIR announced the promotion of three key staff members — Ethel Altiery, Theresa Denette, and Kristen Wampler — in a reorganization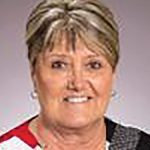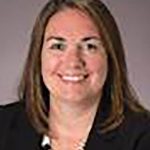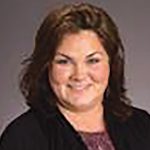 Altiery has been promoted to chief operating officer. She joined BFAIR in 2000 and, due to her vast knowledge and experience and contribution to the field of human services, has steadily been promoted from her initial position as director of Residential Services.
Denette has been promoted to senior vice president of Operations. She began at BFAIR in 2001 as assistant director of Day Habitation Services, and, considering her experience providing services for people with developmental disabilities, her most recent role included senior vice president of Day Services.
Wampler was promoted to vice president of Community Living Services. She began her career at BFAIR in 2003 as assistant director of Residential Services and later took on the roles of director of Individual and Family Supports and vice president of Individual and Family Supports while overseeing BFAIR's Pittsfield office.
Earl Miller Appointed to MHA Board of Directors
SPRINGFIELD — Earl Miller, who heads the town of Amherst's Department of Community Responders for Equity, Safety and Service (CRESS), has joined the board of directors of the Mental Health Assoc. (MHA).
Miller has an extensive background in recovery services. This past spring, he became the first director of CRESS, a public-safety department that works with Amherst's Police and Fire departments as well as emergency dispatch to offer alternative options to issues of homelessness, mental health, and other non-criminal calls. It is described on its website as community-based, preventive "safety services in situations that don't involve violence or serious crime" and designated as a "civilian, unarmed alternative to calls that might otherwise require a response from the Police Department."
Prior to the CRESS appointment, Miller served as Western Mass. division director of Recovery for the Massachusetts Department of Mental Health. His work in that position included supporting the department's mission across divisions, planning an annual Trauma and Resiliency Symposium and serving as area employment coordinator and emergency-management coordinator.
Miller worked previously at the Center for Human Development as coordinator of Peer Roles and as Hampden County community coordinator for the Western Massachusetts Recovery Learning Community. The latter position saw Miller operating drop-in centers in Holyoke and Springfield that primarily served those experiencing homelessness and helping develop a continuum of services that enabled the formerly homeless to help others transition to permanent housing.
Fallon Health Board Welcomes Wanda McClain, Victor Woolridge
WORCESTER — Fallon Health recently elected two new members, Wanda McClain and Victor Woolridge, to its board of directors.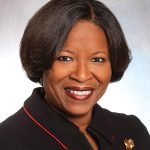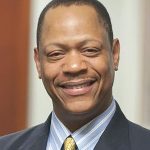 McClain is an experienced healthcare executive who has spent 25 years promoting public and population health while advancing equity, diversity, and inclusion in the healthcare industry, most recently as vice president of Community Health and Health Equity at Brigham and Women's Hospital in Boston. She has also held leadership roles within the organization, including executive director of the Center for Community Health and Equity and chief of staff to the president. She also spent nearly five years as director of Community Benefit Partnerships for Partners Health Care System, now Mass General Brigham.
Woolridge, a successful business and civic leader from Springfield, has more than four decades of experience in business, finance, and real estate. He most recently served as managing director of Debt Capital Markets and Derivatives at Barings Real Estate Advisers, LLC. Prior to that, he served as a vice president at Cornerstone Real Estate Advisors, LLC, and held leadership positions at Babson Capital Management, LLC, and MassMutual Financial Group.
Baystate Wing Welcomes Dr. David Katz to Medical Staff
PALMER — Baystate Wing Hospital announced it has added a new member to its surgical team, Dr. David Katz. He will begin seeing patients at the hospital on Aug. 22.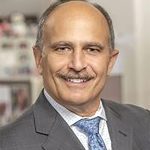 Katz joins the Baystate Wing Medical Staff with more than 40 years of diverse experience in general surgery. He graduated from the University of South Florida College of Medicine in Tampa and completed his internship and residency in general surgery at New Britain (Conn.) General Hospital. Currently affiliated with Baystate Franklin Medical Center in Greenfield, he is a member of the American Medical Assoc. and the Massachusetts Medical Society.
Thunderbirds Name Julia Snow Assistant Athletic Trainer
SPRINGFIELD — St. Louis Blues President of Hockey Operations and General Manager Doug Armstrong announced that the team has named Julia Snow the assistant athletic trainer for its AHL affiliate, the Springfield Thunderbirds.
Snow, who becomes the third female athletic trainer in the AHL, spent last season as the head athletic trainer for the ECHL's Worcester Railers. During the season, Snow worked closely with Springfield as Worcester produced many of its player call-ups. Prior to joining Worcester, she served stints as the athletic trainer for the Hyannis Harbor Hawks of the Cape Cod Baseball League and as the associate head athletic trainer for the Massachusetts Pirates indoor football team.
Snow graduated from Worcester State University with a health education and therapeutic studies degree in 2018, and went on to obtain her master's degree in athletic training from Boston University.
ServiceNet's Gisenia Stewart to Join Baby Bonds Task Force
NORTHAMPTON — ServiceNet's diversity coordinator, Gisenia Stewart, will join a group of experts, leaders, and community members to spearhead the Baby Bonds Task Force, a group charged by the state treasurer, Office of Economic Empowerment, and Economic Empowerment Trust Fund to provide recommendations for creating a Baby Bonds initiative in Massachusetts.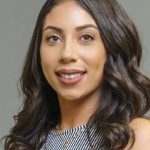 Baby Bonds is an initiative that provides government-supported trust funds for children. When account holders reach adulthood, they can access their fund and spend it on assets that can grow over time or generate wealth (e.g., higher education, buying a home, starting a business, etc.). Studies show that Baby Bonds can help close the racial wealth gap.
The Task Force's diverse, cross-sector group includes people who have expertise and lived experience in racial wealth equity, community engagement, child welfare, and asset-growth initiatives. The Task Force will be chaired by former Massachusetts State Treasurer Shannon O'Brien.
Outside of her work as diversity coordinator for ServiceNet, Stewart is also a doula, an active member in her community, and a mother.
Margaret Mantoni Elected to SSO Board of Directors
SPRINGFIELD — Margaret Mantoni, president and CEO of the Loomis Communities, has been elected to the Springfield Symphony Orchestra (SSO) board of directors.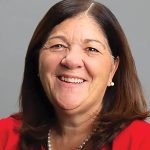 Mantoni is president and CEO of the Loomis Communities. She served for 30 years as the organization's CFO prior to taking her current position. She is a certified public accountant and worked in a local accounting firm for eight years before joining the Loomis Communities. She serves on the Audit Committee of the United Way of Pioneer Valley, is a member of the LeadingAge Massachusetts board, and serves on the Capital Projects Planning Committee for the city of West Springfield. Mantoni has a bachelor's degree from the University of Massachusetts and an MBA from Western New England College.
Also elected to the SSO board were Andrew Cade, senior vice president of the Urban League of Springfield Inc., and Evan Plotkin, president of NAI Plotkin, a full-service brokerage and property-management company.
Dr. Molly Ingemi Receives Baystate's Anthony P. Lovell Award for Excellence
SPRINGFIELD — Dr. Molly Ingemi, a member of the Population-based Urban and Rural Community Health (PURCH) class of 2022, is the recipient of the inaugural Anthony P. Lovell MD Memorial Endowed Award for Excellence.
Ingemi will begin her internal-medicine residency training at UMass Chan – Baystate this July. Her clinical interests include addiction medicine, care for underserved communities, and care for critically ill patients.
After graduating from Northeastern University, Ingemi joined AmeriCorps and served at the Boston Health Care for the Homeless Program. She had several roles throughout her three years there, including educating patients at risk for hepatitis C in shelters and substance-use treatment programs, linking them to care, and providing support throughout treatment. She also participated in research activities and co-authored a journal article.
While in medical school, Ingemi volunteered for the Hampden County Medical Reserve Corps and for the Friends of the Homeless/Baystate Health partnership designed for homeless individuals exposed to COVID-19. She also volunteered to administer flu vaccines to elementary-school children as part of a UMass community-health intervention.
United Way of Pioneer Valley Welcomes Sydney Brady
SPRINGFIELD — United Way of Pioneer Valley (UWPV) recently welcomed Sydney Brady as the call-center supervisor for the Call2Talk Center in Springfield. Call2Talk is United Way's emotional-support and suicide-prevention hotline.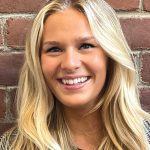 Brady holds a bachelor's degree from Lasell University and previously served as a Call2Talk intern. She is currently earning her master's degree in Social Work at Springfield College.