Louis & Clark Pharmacy Names James President
SPRINGFIELD — Louis & Clark Pharmacy in Springfield has named Kara James, PharmD, its new president. A co-owner of the pharmacy, James previously held the position of pharmacy manager. She has been with Louis & Clark since 2012.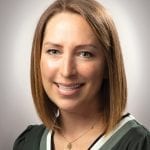 "I have spent the last eight years learning and growing with Louis & Clark," James said. "In my new role, I will ensure we continue to provide the outstanding care and customer service we are known for, while also expanding with new services and technology that allow us to meet increasing demands as healthcare evolves. This role will move me from overseeing our day-to-day operations to looking at the big picture and strategizing for continuous improvement."
James attained her doctor of pharmacy degree in 2012 from Albany College of Pharmacy. She is also certified by the American Pharmacists Assoc. in pharmacy-based immunization delivery.
"This past year has been a struggle for everyone, and our services have become increasingly vital due to the pandemic," James said. "We proved to our customers we are committed to keeping them safe and providing the medication they need daily. Our free delivery service is more popular than ever, allowing convenience and peace of mind to customers who can get their medications without leaving their homes. We are committed to growing and enhancing our services to meet the needs of our customers."
Taylor Street Dental Welcomes Seo to Practice
SPRINGFIELD — Taylor Street Dental announced the addition of Brian Seo, DDS to its dental practice at 41 Taylor St. in Springfield.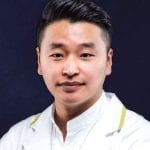 Seo was born in South Korea and raised in the Midwest. After graduating from Indiana University, he attended New York University College of Dentistry, graduating with honors in academics and recognition for excellence by the Northeastern Society of Periodontists.
He then completed a general-practice residency program at New York Methodist Hospital in Brooklyn, N.Y., where he developed his passion for implant dentistry. After the residency program, he began practicing in Queens, N.Y., while continuing to pursue his interest in learning and teaching.
Upon completion of extensive implant-education programs through Hiossen AIC Institute, Seo took a position as a faculty affiliate with Hiossen Implant and began to help other dentists become more familiar with implant dentistry in both the classroom setting and in live-surgery courses in New York, New Jersey, and also internationally, in Columbia and the Ukraine.
"Dr. Seo's background and expertise makes him an excellent addition to Taylor Street Dental as we move into the future and continue to offer our patients the most cutting-edge services and advancements in the field," said Dr. David Peck, owner of Taylor Street Dental. "I'm impressed not only by his commitment to providing the highest levels of care, but also educating patients about their dental health."
MHA's Burgess, Clark, Conklin Win WMSAPA Service Awards
SPRINGFIELD — MHA's Alane Burgess, Dallas Clark and Amy Conklin were individually honored by the Western Massachusetts Substance Abuse Providers' Assoc. (WMSAPA) with service awards, which were presented on June 11 during a WMSAPA meeting conducted via Zoom.
Burgess received the Outstanding Service Award, which is given to a person working in the substance-abuse treatment field. She is the clinic director for MHA's BestLife Emotional Health & Wellness Center, which provides a wide range of substance-use treatment and recovery services and supports. In the COVID era, when many agencies have struggled just to stay afloat, Burgess has helped fuel the growth of MHA programs, including those delivered via MHA's TeleWell app, that support people who seek recovery or are in early or sustained recovery.
Clark received the Michael Donahoe Outstanding Achievement in Recovery Award, which is given to a person who is presently in recovery and doing well. They must have completed one of WMSAPA's treatment programs and presently be working in the field of addiction treatment, prevention, or intervention. Clark is lead recovery coach for MHA's Bestlife Emotional Health & Wellness Center, providing guidance and support to individuals in early recovery from the perspective of someone who has faced similar challenges and, through strength and perseverance, moved into stable, long-term recovery.
Conklin received the Outstanding Service Award, which is given to a person working in the substance-abuse treatment field. She is senior clinical director for MHA's GRIT Co-occurring Enhanced Residential Rehabilitation Services Program, and is responsible for MHA's three GRIT Residential Rehabilitation Services programs. At the root of Conklin's success is her ability to connect with people, seeing them, and hearing them where they are. That connection helps them move forward because they want to, not because someone forces them to, which is a foundation for living successfully in long-term recovery.
"It's incredibly gratifying when external organizations recognize MHA staff members for the incredibly life-changing efforts they contribute every day in the course of their service to others," said Cheryl Fasano, president and CEO of MHA. "For Alane, Dallas, and Amy to receive these accolades from WMSAPA speaks volumes about the commitment they bring to their jobs. This is especially true when you factor in the additional challenges that COVID presents to those in treatment or seeking treatment for sustained pathways in recovery."
Fasano Elected to Board of Providers' Council
SPRINGFIELD — Mental Health Assoc. (MHA) President and CEO Cheryl Fasano has been elected to the board of directors for the Providers' Council, an association of community-based human-services agencies in Massachusetts with more than 220 members.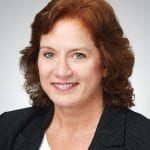 "As a leader in the human-services community for many years, Cheryl has made numerous contributions to the Mental Health Association and our sector as a whole," Providers' Council President and CEO Michael Weekes said. "We're very pleased that our sector's leaders have elected her to serve on the Providers' Council's board of directors, and we look forward to her sharing her knowledge and expertise with us."
"Like MHA, the Providers' Council traces its roots to the deinstitutionalization movement, whose pioneering approach sought to include vulnerable individuals in the community instead of hiding them from society in state hospitals," Fasano said. "I look forward to working closely with my fellow board members. It's great to have a new opportunity to lend a voice that represents our industry of caring and inclusion, as well as the people we serve."
BFAIR Welcomes Ellrodt, Narey, Boucher to Board
NORTH ADAMS — BFAIR recently welcomed three members of the Berkshire community to its board of directors: Dr. Gray Ellrodt, attorney Steve Narey, and Laila Boucher.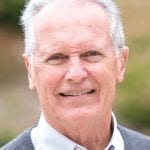 Ellrodt, former chief of Medicine at Berkshire Medical Center, comes to BFAIR with more than 30 years of experience in the medical field. He is a volunteer with the American Heart Assoc. (AHA) and past president of the AHA Berkshire board, receiving the Chairman's Award in 2009, past president of the Northeast affiliate board of directors, past chair of the Get with the Guidelines steering committee, and past chair of the Mission: Lifeline AWG. Ellrodt joined BFAIR's board of directors in 2020, and shortly thereafter he volunteered to co-chair the agency's annual campaign fundraiser. He contributes to the efforts of BFAIR's quality compliance department.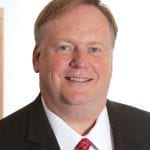 Narey, an attorney with Donovan, O'Connor & Dodig LLP, joined BFAIR's board of directors in 2021 and has much experience in the human-service field, including serving on the Massachusetts Down Syndrome Congress (MDSC) board, which he became involved with following the birth of his youngest son, Cole. Serving as president from 2014 to 2018, Narey received the MDSC's 2020 Leadership Award, which recognizes an individual who advocates for disability causes and champions expanded opportunities for individuals with Down syndrome. He serves on BFAIR's governance and advocacy committees.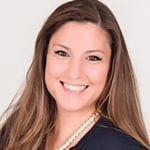 Boucher is a Mississippi transplant who moved to Berkshire County in 2007. Her husband is a North Adams native and introduced her to the area she now calls home. Boucher joined BFAIR's board of directors in 2021, serving on the finance and development committees. In 2008, she started her banking career as a teller for Adams Community Bank and currently is the bank's vice president of Government Banking.
SkinCatering Promotes Redman to Salon & Spa Manager
SPRINGFIELD — SkinCatering Salon & Spa, located inside Tower Square in downtown Springfield, announced the promotion of its spa coordinator, Emma Redman, to its leadership team as the new salon & spa manager. Redman will oversee daily operations and social-media coordination, while leading a growing unit of nine employees.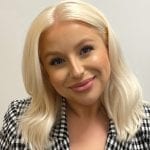 After several years in customer service at Six Flags New England, acting in local theatre productions, and working as a special-effects and bridal makeup artist, Redman began as a part-time front-desk employee at SkinCatering in 2019 and was quickly promoted to full-time spa coordinator just a few months later.
In 2020, Redman's support during the spa's temporary closure during the COVID-19 pandemic was invaluable as she adeptly navigated the unknown to help preserve SkinCatering's extensive client base for their return.
As SkinCatering Spa evolved into SkinCatering Salon & Spa in December with its expansion in its new location on the first floor of Tower Square, Redman's responsibilities increased, and she continued to show great leadership promise, SkinCatering owners Leanne Sedlak and Kim Brunton Auger said.
National Council for Behavioral Health Names Jeffers to Board
NORTHAMPTON — Karin Jeffers, president and CEO of nonprofit behavioral-health agency Clinical & Support Options (CSO), has become the newest board member of the National Council for Behavioral Health. Jeffers earned the greatest number of votes during a recent special election to replace outgoing board member Tomas Jankowski.
Jeffers will be one of two representatives for the National Council Region 1, which includes Connecticut, Maine, Massachusetts, New Hampshire, Rhode Island, and Vermont. She will serve out the remainder of Jankowski's term (until June 30, 2023) and be eligible to run for two additional three-year terms thereafter.
The National Council for Behavioral Health is a membership association that advocates for policies ensuring all Americans have access to comprehensive, high-quality behavioral healthcare. It is made up of 3,381 member organizations across the U.S. that deliver mental health and addiction treatment and services.
"As the president and CEO of a nonprofit, Massachusetts-based agency, I am a knowledgeable supporter of National Council priorities," Jeffers told her National Council constituents. "These include certified community behavioral-health-clinic expansion to all 50 states; policy to address the addiction crisis in the U.S.; the imperative need for policy supporting our workforce; and improved opportunities for mental-health first aid across our nation."
Jeffers has served as CSO's president and CEO since 2005. During her tenure at the helm, the agency has grown from a $4 million organization with fewer than 90 employees across just three Greenfield locations to what is now a $44 million agency with more than 750 employees at 20 locations across Western and Central Mass.
Joining the National Council Board is not Jeffers' first foray into public policy. In addition to being a longtime National Council member, she also serves on the board of the Assoc. of Behavioral Health (ABH), which is instrumental in lobbying for positive change in statewide and national policies governing healthcare. In fact, she served as ABH's board chair from 2016 to 2018, and as its children's CEO policy committee chair from 2012 to 2020. She currently chairs the ABH CEO committee on emergency services.
BFAIR Welcomes Jacobson as Fundraising & Grants Manager
NORTH ADAMS — BFAIR, a provider of adult family care; residential, in-home clinical services; employment; and day services for adults and children with developmental disabilities, acquired brain injury, and autism, announced that Tara Jacobson has been named to the new position of Fundraising & Grants manager.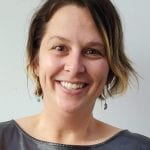 Jacobson recently relocated to Berkshire County after living in Seattle for the past few years. In both her personal and professional life, she works to create systems and relationships that are based in empathy, accessibility, and fairness. She has been working in fundraising and community engagement for the past eight years.
What started as volunteering at a local nonprofit in Boston led to her passion of working in partnership with others who were also interested in making a difference in their community.
"We are thrilled to welcome Tara to our dynamic team," said Rich Weisenflue, CEO of BFAIR. "With her considerable experience in community engagement, it will be a pleasure to introduce Tara to businesses and residents who have so generously contributed to support BFAIR's mission."
Allen Elected President of Massachusetts Medical Society
WALTHAM — Arlington resident Dr. Carole Allen was elected president of the Massachusetts Medical Society, the statewide professional association of physicians and medical students, with more than 25,000 members. She will serve until May 2022, succeeding outgoing president Dr. David Rosman, who recently completed his one-year term.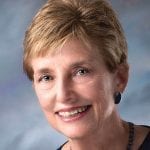 Allen, a longtime trustee and delegate to the medical society, is a board-certified pediatrician who practiced in Massachusetts for 37 years before retiring in 2011. After retirement, she served six years on the board of directors of the American Academy of Pediatrics. A staunch advocate for improving access to and quality of healthcare, she spent five years as a gubernatorial appointee commissioner to the Massachusetts Health Policy Commission. She is the former chair of the Tobacco Free Mass Coalition and was a strong voice in the passing of the Massachusetts Smoke-free Workplaces law.
Allen will continue the organization's work as a leader in collaborative efforts to mitigate the effects of the COVID-19 pandemic, while also focusing on addressing social determinants of health.
"It is humbling and inspiring to represent Massachusetts physicians who have played a pivotal role in combating the pandemic," she said. "I hope to use my platform as MMS president to advocate that every person has the opportunity for optimal health and access to high-quality, affordable health care. And I will work with stakeholders and our membership to continue our important work to eliminate racism affecting our members, our patients, and the public."
Allen operated a private pediatric practice in Arlington from 1989 to 2002 and served on the Arlington Board of Health, which she chaired for nearly a decade. A graduate of Cornell University and Tufts University School of Medicine (TUSM), she completed her pediatric residency at Boston City Hospital and Boston's Floating Hospital for Children. She has held faculty positions as a clinical instructor at Harvard Medical School and Boston University School of Medicine, and served as president of the TUSM Medical Alumni Council. In 2017, she completed an executive MBA program for physicians through Brandeis University.
Bharel Announces Departure as Public Health Commissioner
BOSTON — Secretary of Health and Human Services Marylou Sudders announced that, after serving as the commissioner of the Department of Public Health for more than six years, Dr. Monica Bharel is stepping down effective June 18.
Appointed by Gov. Charlie Baker in 2015, Bharel has steered the Department of Public Health through significant public-health challenges, including the opioid epidemic, vaping-associated lung disease, eastern equine encephalitis, and the COVID-19 pandemic. The longest-serving commissioner of Public Health since 1997, Bharel brought a health-equity lens to all of the department's work. A primary-care physician with more than 20 years of clinical experience, she holds a master's degree in public health in healthcare management and policy.
Bharel called it "an honor and privilege to serve residents of the Commonwealth as the state's top physician and the commissioner of the Massachusetts Department of Public Health. After serving in this role for more than six years, which is longer than any Public Health commissioner has served in nearly a quarter of a century, it is the right time to begin a new chapter. DPH staff have helped make Massachusetts a national leader in COVID-19 testing and vaccination while demonstrating a tireless commitment to placing health equity front and center of that work. Because of our work these past six years, Massachusetts now consistently ranks as one of the healthiest states in the nation."
Margret Cooke, currently serving as the department's deputy commissioner, will serve as interim commissioner. Cooke joined the Department of Public Health as general counsel in 2015 before becoming deputy commissioner. Previously, she served as deputy bureau chief in the Public Protection and Advocacy Bureau in the Massachusetts Attorney General's Office.
Visiting Angels Names Prefontaine Caregiver of the Month
WEST SPRINGFIELD — Visiting Angels of West Springfield announced that Alissia Prefontaine was named Caregiver of the Month for March. She has been with Visiting Angels since November 2015 and has had more than 30 clients in that time.
As the agency notes, "Ali is a very warm individual and takes her time with each of her clients to make sure they have whatever they need. She has a gentle personality that allows her to get along with each and every client.
"Ali specializes in committing to many small cases, meaning that she must form a personal bond with a wide number of clients and quickly adjust to each individual situation. She is always willing to help pick up shifts and new clients; as a result, she has dealt with a wide variety of situations and always knows exactly what to do in order to best assist her client. Whether caring for clients with dementia, on hospice care, or simply providing companionship, Ali is warmhearted and caring. For example, Ali once had a client she was very attached to. When this individual unfortunately passed away, Ali was there to support the husband as well as each and every grieving family member.
"We are so thankful at Visiting Angels for Ali, who has truly displayed her dedication and true passion as a caregiver. She is always able to help and care for those who can't do so themselves. Her quality of care and commitment to her clients is why she has been named Caregiver of the Month."
Five Students Graduate from Willie Ross School for the Deaf
LONGMEADOW — Five students graduated from Willie Ross School for the Deaf (WRSD) on June 11: Brian Cristobal-DeLeon, Nyasia Wright, Alicia Hui, Hayley Kane, and Richard Whyte.
Cristobal-DeLeon has been a student at Willie Ross since 2009 and played for the WRSD basketball team, and in high school played on the Holyoke High School basketball team. His favorite subject is math. After graduation, he plans to attend Gallaudet University.
Wright has been a Willie Ross student since 2006. Her favorite class in high school was English, and her hobbies include basketball and after-school clubs. She plans to attend Gallaudet University in the fall.
Hui has been a student at Willie Ross since 2004, and her favorite classes are history, math, ASL, and science. She also enjoys photography. After graduation, she plans to go to college.
Kane has been a student at Willie Ross since 2015. Her favorite class in school was art, and her hobbies include basketball, drawing, writing stories, cheerleading, and gardening. Kane plans to attend Holyoke Community College for graphic design in the fall.
Whyte has been a student at Willie Ross since 2013. His favorite class is PE, and he loves to hang out with friends and play video games. After graduation, Whyte plans to enter the workforce.
"We are so proud of our graduates, who persevered during this very difficult senior year impacted by the pandemic, which required virtual learning," said Bert Carter, president and CEO of WRSD. "Our graduates proved their resilience, and they are great representatives of the school. I have no doubt they will succeed in college and in their lives going forward."