Brown to Lead Cooley Dickinson as Interim President, CEO
NORTHAMPTON — Dr. David Brown has begun serving as the interim president and CEO at Cooley Dickinson Health Care. Brown steps in to lead the organization after Joanne Marqusee announced her resignation in January following seven years of service to Cooley Dickinson.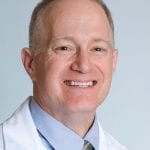 Brown, chief of the Department of Emergency Medicine at Massachusetts General Hospital (MGH), will serve in an interim capacity while a search is conducted for a permanent president and CEO. The search process will be aligned with the Mass General Brigham United Against Racism priority and will include a diverse search committee and slate of candidates for consideration.
Brown, who has been a member of the Cooley Dickinson Health Care board of trustees since the Northampton hospital joined the MGH family in 2013, will continue to oversee the MGH Department of Emergency Medicine as well as maintain his major administrative and committee roles at both MGH and Mass General Brigham.
After receiving his undergraduate degree at Princeton and then his medical degree at Columbia University College of Physicians and Surgeons in 1989, Brown began his career in emergency medicine as an intern at MGH, later becoming vice chair, then department chair. He is the MGH trustees professor of Emergency Medicine at Harvard Medical School, a diplomate of both the American Board of Emergency Medicine and the American Board of Internal Medicine, and a fellow of the American College of Emergency Physicians and the American Academy of Emergency Medicine. He has also served for many years as the physician for the New England Patriots.
Viability Welcomes Holmes as New President, CEO
SPRINGFIELD — Viability kept employment, inclusion, access, and empowerment for people with disabilities in the forefront despite the pandemic, says Viability's new president and CEO, Colleen Holmes.
"For people confronting challenges ranging from mobility to mental health, capability stereotypes to substance abuse, isolation to meeting daily basic needs, just saying 'we'll get through this together' rings hollow," she added. "Viability had to move into hyperdrive to combat the new barriers of social distancing, shutdowns, and fear."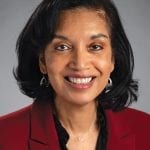 Holmes brings 30 years of human-service experience to her new role with Viability, which began in November following a nationwide search. A resident of Springfield, she was most recently president and CEO of 18 Degrees and started in the field at Human Resources Unlimited, one of the agencies that formed Viability.
Viability is a community-based human-services agency providing employment services, vocational and life-skills training, and other supports to more than 4,000 individuals across five states. Viability partners with more than 600 employers and leverages community resources to overcome barriers with a mission of helping to build a world where individuals with disabilities and other disadvantages can realize their full potential.
Square One Names Blissett VP of Family Support Services
SPRINGFIELD — Square One announced the promotion of Melissa Blissett to vice president of Family Support Services.
A native of Springfield, Blissett joined Square One in 2014 as a Springfield College School of Social Work intern. Upon graduation in 2015, she joined the agency's Healthy Families and Supervised Visitation programs. In 2017, she went to work as a Child and Family Law Division social worker for the Committee for Public Council Services in Springfield. In 2018, she returned to Square One as assistant vice president of Family Services.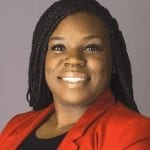 Blissett graduated from the University of Massachusetts with a degree in psychology and developmental disabilities. She earned her master of social work degree from Springfield College, where she currently serves as an adjunct professor. She is a member of the Delta Sigma Theta Sorority Inc. and actively volunteers for the Reading Success by 4th Grade initiative.
Square One currently provides early-learning services to more than 500 infants, toddlers, and school-age children each day, and family support services to 1,500 families each year, as they work to overcome the significant challenges in their lives. The large majority of Square One families come from situations involving poverty, homelessness, food insecurity, and other significant barriers that may inhibit their ability to get their children off to a good start in life.
RVCC Welcomes Snizek as New Senior Program Director
HOLYOKE — River Valley Counseling Center (RVCC) named Michele Snizek its senior program director. Snizek will oversee RVCC's school-based health centers and HIV/AIDS Project to ensure that these grant-funded programs are responsive to funder terms and conditions and compliant with grant rules and regulations.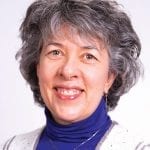 Snizek received a bachelor's degree in social work from Elms College and a master's degree in public administration from Westfield State University. She has extensive experience managing federal and state grants in the Greater Holyoke community, development and writing of grant proposals, managing grant compliance, and reporting and budget management for both federal and state applications. She is also a licensed social worker.
Prior to joining RVCC, Snizek was the director of Retention at Holyoke Community College. A key focus of her work was closing HCC's equity gaps, which were further widened during remote operations this year. This put a spotlight on the need for enhanced mental-health services for students. She started her career at HCC as a Title III activity director, managing a five-year, $1.8 million Department of Education grant focused on first-year students. For more than 20 years, she held two different positions, director of Planning and Development and director of Program Operations, at Holyoke, Chicopee, and Springfield Head Start Inc.
MHA Names Metcalf Diversity, Equity and Inclusion Strategist
SPRINGFIELD — MHA announced it has engaged Genisha Metcalf as Diversity, Equity and Inclusion (DEI) strategist. Metcalf will lead DEI training sessions and develop a DEI roadmap to ensure a strategic approach that ensures equitable practices throughout MHA's organization.
Metcalf began her career in child-welfare services, with a focus on training, community engagement, and behavioral-health counseling. She has trained hundreds of corporate, nonprofit, and community leaders in culturally responsive practices, fundraising, and community-engagement strategies. She has held leadership positions at City Year New York, DoSomething.org, and Utica College's ABSN program. In 2018, she leveraged her decade of experience in building diverse teams, designing immersive solutions for equitable practices, and leading social-impact programs to create Genisha Metcalf Consulting (GMC).
Metcalf is the founder and principal of GMC, a social-impact and DEI consulting firm dedicated to supporting nonprofit organizations and businesses in reimagining their approach to DEI, community engagement, and philanthropy. To date, GMC has raised $10 million in funding for workforce-development and social-justice initiatives serving communities of color. Among GMC's clients are Big Brothers Big Sisters of NYC, Lincoln Hall, Harlem Grown, and Carolina Herrera.
Metcalf holds a bachelor's degree in psychology from Temple University and a master's degree in social work from Fordham University, where she serves as an adjunct professor and course developer.
BFAIR Promotes Baity to Senior VP of Human Resources
NORTH ADAMS — BFAIR announced the promotion of Michelle Baity to the position of senior vice president of Human Resources.
Baity joined BFAIR's senior-management team three years ago and brought with her numerous years of experience in human resources as well as the human-services field. Since joining the team, she has formed a strong Human Resources department that has been invaluable with assisting the agency to manage the enormous challenges it has faced over the past year.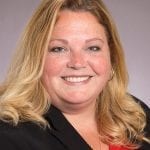 According to Ethel Altiery, BFAIR's executive director, "Michelle has been with BFAIR for three years, and working closely with her has been a wonderful experience for me. She has brought my level of knowledge and experience in the world of human resources to a new level. I look forward to working with Michelle for many more years to come."
Baity is directly responsible for crafting employee-benefit offerings and developing an educational-assistance policy to support skill development in pursuit of an organization focused on creating opportunities for advancement.
New York Life Foundation Grant Honors Baystate's Schmidt
SPRINGFIELD — Baystate Health Foundation received a $50,000 grant from the New York Life Foundation to support its Spiritual Services program.
The Love Takes Action Award program awards $50,000 to local nonprofit organizations that are championed by New York Life agents and employees. Foundation trustee and New York Life agent Jean Deliso, CFP nominated the Rev. Ute Schmidt, manager of Spiritual Services at Baystate Health, for her exceptional community service and the compassionate care she showed for patients and families during the COVID-19 pandemic.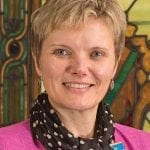 "Reverend Schmidt and her team chose to be by the sides of patients to bring them comfort during COVID-19," Deliso said. "Particularly at the time when family members were not allowed to visit their sick loved ones, she felt it was and is her duty to step into the role of an intimate caregiver. She continues to place herself and her fear aside to meet the needs of her patients."
Thirty-five community members from across the nation, embodying the philosophy of Love Takes Action in response to the COVID-19 pandemic, were honored with the award. Each honoree selected a nonprofit to receive the $50,000 general support grant. Schmidt chose to support Baystate Health's Spiritual Services program.
Berkshire Health Systems Welcomes Haynes, Boyd to Board
PITTSFIELD — Berkshire Health Systems announced the election of Leticia Smith-Evans Haynes and Julianne Boyd to the BHS board of trustees. Haynes and Boyd were both elected in January to three-year terms.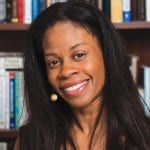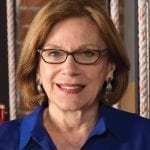 Boyd is the founder and artistic director of Barrington Stage Company (BSC) in Pittsfield. Since founding BSC in 1995, she has directed numerous critically acclaimed and award-winning productions. Beyond the Berkshires, she also conceived and directed the Tony-nominated Broadway musical Eubie! and the off-Broadway musical revue A… My Name is Alice. She has also created programs integrating arts, education, and the community, including BSC's Playwright Mentoring Project, a program for underserved youth, the 10×10 New Play Festival in partnership with Pittsfield's 10×10 Upstreet Arts Festival, and the Musical Theatre Conservatory, a pre-professional training program for college-aged performers and directors. Boyd holds a PhD in theatre history and criticism from CUNY Graduate Center.
Haynes is the vice president for Institutional Diversity, Equity, and Inclusion at Williams College, a role she has held since 2015. Prior to her work at the college, Haynes directed the Education Practice at the NAACP Legal Defense & Educational Fund Inc., where she advocated for equal access to educational opportunities for students of all ages. With more than two decades as an administrator, educator, civil-rights advocate, and lawyer, her past experience includes serving as a judicial law clerk in the U.S. District Court for the District of New Jersey, an associate at a global law firm, a policy advisor to a former Wisconsin governor, and a public elementary-school teacher in New York City. Haynes holds a bachelor's degree from Williams College and a master's degree, juris doctorate, and PhD from the University of Wisconsin, Madison.
TUCKed In Eldercare Welcomes Krupka to Team
NANTUCKET — TUCKed In Eldercare, Care Management and Consulting recently welcomed Katie Krupka, gerontologist, certified senior advisor, and certified dementia practitioner, to its care-management team serving Western Mass.
As a geriatric care-management company, TUCKed In offers guidance to support clients to live their best lives as they age. Services include acting as a support system, making home visits and suggesting needed services, arranging and overseeing support services and outside agencies, coordinating medical services, coordinating transportation needs, evaluating alternative living options, providing caregiver stress relief and education, and advocating for the client and his or her family.
Public Health Institute Welcomes Seven New Board Members
SPRINGFIELD — The Public Health Institute of Western Massachusetts (PHIWM) announced the addition of seven new members to its board of directors.
Elizabeth Dineen is the executive director of the YWCA of Western Massachusetts. Prior to this role, she was assistant district attorney for 27 years in Hampden County, during which time she prosecuted domestic violence, rape, child abuse, and murder cases. She also served for four years as chair of the Criminal Justice Department at Bay Path University.
Keith Fairey is CEO of Way Finders. He previously served as the senior vice president for Enterprise Community Partners Inc. and as chief operating officer of the Mount Hope Housing Co. He has extensive experience in building economic equity through community development, organizational development, and strategic planning.
Rachel Gordon is co-executive director of the New England Learning Center for Women in Transition, the sexual and domestic-violence crisis center serving Franklin County and the North Quabbin. She previously worked as a researcher and program manager for the London-based Secure Livelihoods Research Consortium, as well as a freelance researcher and consultant for international and local nonprofits. She brings expertise in policy and compassion and dedication to creating equity for all.
Airín Martínez is an assistant professor in Health Policy & Management in the Department of Health Promotion and Policy at the School of Public Health & Health Sciences, UMass Amherst. She completed the W.K. Kellogg Health Scholars post-doctoral fellowship in community-based participatory research and health disparities at Johns Hopkins Bloomberg School of Public Health. Her research examines how sociopolitical conditions and institutional racism produce chronic-disease disparities among Latinx immigrants and their U.S.-born children.
Dr. Sarah Perez McAdoo is the Population Health capstone director at UMass Medical School – Baystate. Her work has focused on the areas of public policy, community-based strategies, program planning, health advocacy, and healthcare education. She co-founded of the nationally recognized YEAH! Network, a local coalition that reduced teen pregnancy rates and brought to the fore the importance of adolescent health and their power to change policies and systems for the better.
Kimberly Robinson is executive director at the Pioneer Valley Planning Commission. She has vast experience thoughtfully and successfully guiding regional planning and community development at the city and county levels. She is recognized for her expert ability to create a holistic and compelling shared vision, anticipate challenges and creatively leverage opportunities, and develop relevant and impactful policy.
Cherelle Rozie is the director of Community Health & Well-Being for Trinity Health Of New England/Mercy Medical Center, which includes oversight of Healthcare for the Homeless and the MassUp Springfield Food Insecurity program. Prior to joining Trinity Health Of New England, she led regional efforts at the American Heart Assoc./American Stroke Assoc. She has many years of experience leading efforts to address health equity and just systems and policy change.
BFAIR Promotes Phykitt, Meiklejohn
NORTH ADAMS — BFAIR announced the promotions of two staff members — Julia Phykitt and Christine Meiklejohn — into new roles in their respective departments. 
Phykitt began her career at BFAIR as a part-time behavior specialist and was promoted to assistant director of Clinical Services and, most recently, to director of Clinical Services.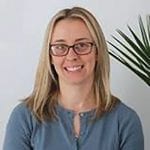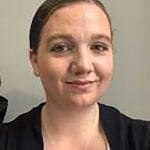 Phykitt attended Massachusetts College of Liberal Arts, where she obtained her bachelor's degree in psychology with a minor in behavior analysis. She furthered her educational career by attending Westfield State University, where she completed a master's degree program in applied behavior analysis. Since that time, she has obtained both board certification and state licensure as a behavior analyst. She started her career in human services as a teaching assistant with students with autism.
According to Eric Denette, vice president of Clinical Services, "Julia is an integral part of BFAIR's clinical team. The passion she has for her work positively impacts all aspects of the agency."
Meiklejohn began her career at BFAIR in 2016 as a manager of the organization's first residence for adults with acquired brain injury (ABI) and was promoted to ABI Residential Program supervisor in November 2017. In addition to her primary responsibilities, she is active serving on multiple committees and roles, including incident review, the medication-administration program, fire-safety officer, strategic planning, as well as the diversity committee.
"Christine embraces the BFAIR mission and continually advocates for the individuals and staff she oversees," said Michelle Carleton, vice president of Residential Services. "Christine is a wonderful fit for this position and has hit the ground running."