Bialecki to Join LifePath as Home Care Program Director
GREENFIELD — Rebecca Bialecki will join LifePath on Sept. 3 as the Home Care Program director.
The Home Care Program is one of LifePath's flagship programs, coordinating and providing home care and services to people over age 60 who experience challenges with activities such as bathing, dressing, shopping, and housekeeping. It is the agency's oldest and largest program. More than 1,500 individuals last year of all incomes and with all ranges of needs were served through this program, which has been shown to prevent or delay the need for nursing-home care.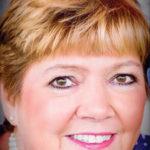 Bialecki is the former executive director of the North Quabbin Community Coalition, a position she held for 14 years. Under her leadership, the coalition implemented many innovative solutions to strengthen individuals, families, and communities. She was active in developing public policy and advocating for funding priorities to meet the needs of the region.
After leaving the coalition, Bialecki served as vice president of Community Health and chief agent of change for Heywood Healthcare. She worked in collaboration with others to complete the community health needs assessment and to implement population-health strategies to improve well-being. She also provided leadership in the development of addiction and mental-health services, implemented tele-behavioral-health programs, and created a Change Agent Fellowship.
She received a bachelor's degree in nursing from American International College, a master's degree in social work from UMass, and a doctorate in counseling psychology from Harvard University.
The director is responsible for program development, oversight, implementation, and regulatory compliance. She will supervise a team of supervisors and case managers and liaise with health and human-service organizations, the Executive Office of Elder Affairs, and other aging-services access points.
Mountain View Dental Welcomes Reiff to Practice
EASTHAMPTON — Mountain View Dental has hired a third dentist, Dr. Zachary Reiff, a 2015 Southern Illinois University School of Dental Medicine graduate who brings a focus in treating patients with sleep apnea and other sleep disorders.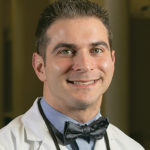 On Aug. 12, Reiff joined dentists Dr. Seth Eichenlaub and Dr. Michael Szostak at the practice. Eichenlaub has worked at Mountain View Dental since 2010 and Szostak for 34 years. Reiff brings the total number of staff at the practice to 15.
Reiff takes the work of fitting patients with a dental appliance to treat a sleep disorder to a level he said is uncommon in dentistry; he partners with a sleep physician to ensure that the appliance he created is effective in improving the patient's sleep pattern and, thus, overall health. He learned this approach from his brother Mark, a sleep physician in North Carolina.
Reiff begins the process of working with a patient on a sleep issue by obtaining the sleep-study prescription from their physician. After a conversation about insurance and cost, he makes impressions, from which the dental appliance is created.
Once a patient is fitted for an appliance, Reiff conducts a sleep study, and when he is satisfied the device is working, he refers the patient back to the physician for a final study and medical evaluation. "We don't send them off and say, 'good luck,'" he noted. "We need to make sure it's doing what it should be doing, which is ensuring that someone is still breathing at night."
Reiff hopes to learn more about sleep apnea as his career advances. He previously worked at Morrison Dental Group in Williamsburg, Va. for the past two and a half years.
Mariano, Cagino Join Team of Doctors at EMA Dental
EAST LONGMEADOW — EMA Dental recently welcomed two new doctors to the practice: Alissa Mariano, DMD, and Catherine Cagino, DDS, MS.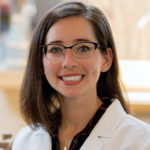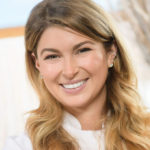 Mariano completed her doctorate at Tufts University School of Dental Medicine in 2016 and completed her post-graduate specialty residency in advanced prosthodontics at Tufts in 2019. As a prosthodontist, she has focused her education on comprehensive rehabilitation and reconstruction of complex dental needs and implant dentistry. She is currently working both in Western and Eastern Mass., limiting her practice to prosthodontics. She is board-eligible and will be completing the final part of the American Board of Prosthodontics National Exam to become a board-certified prosthodontist this fall.
Cagino graduated from the University at Buffalo School of Dental Medicine in 2013 and continued her education there in the Advanced Education in Prosthodontics residency program, earning her certificate in prosthodontics in 2016. During her residency, she also completed a master's degree in Oral Sciences. Her master's research thesis evaluated a new processing method for denture base acrylic resin.
After graduation from residency, Cagino pursued sub-specialty training, completing a one-year fellowship in maxillofacial prosthetics at UCLA. Maxillofacial prosthetics focuses on treatment of patients with defects of the head and neck region due to cancer, surgery, trauma, and birth defects. Cagino's clinical interests include the dental management of pre- and post-radiation and chemotherapy patients as well as treatment of maxillectomy and mandibulectomy patients.
Belchertown Internal Medicine Welcomes Soar
BELCHERTOWN — Belchertown Internal Medicine recently welcomed Dr. Bart Soar to its rapidly growing primary-care practice.
A native of Western Mass. and a Holyoke High School graduate, Soar attended both the University of Vermont and the University of Massachusetts. Subsequently, he moved to Germany, where he completed medical school at Phillips Universitaet in Marburg and an internship in hospital medicine at the Staedtische Klinik in Fulda, in the Gastroenterology/Infectious Disease ward.
Upon returning to the U.S., Soar performed his residency in internal medicine at Berkshire Medical Center in Pittsfield, and subsequently took a primary-care position at Belchertown Medical Center with Wing Memorial, where he also worked monthly as a hospitalist. For the past two years, he has also worked at the Quabbin Adult Medical Center. He has particular interest in diabetes, addiction medicine, and preventive care, and served as the medical director of the Anticoagulation Clinic while at Wing.
Berkshire Orthopaedic Associates Expands Team with Kane, Miller
PITTSFIELD — Berkshire Orthopaedic Associates, an affiliate of Berkshire Health Systems, continues to expand its comprehensive orthopaedic and sports-medicine care with the addition of two surgeons. Dr. Christina Kane and Dr. Ashley Miller have joined Berkshire Orthopaedic Associates, partnering with Drs. Kevin Mitts, Mark Sprague, Jeffrey Cella, Jarod Goodrich, David Grygier, James Parkinson, and Daniel Sage.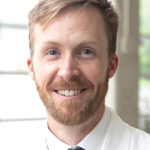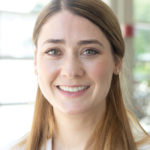 Both Kane and Miller are accepting new patients. Both physicians will provide care in Pittsfield, and Kane will also be providing orthopaedic and sports-medicine services in North Adams.
Kane received her medical degree from UMass Medical School and completed her residency in orthopaedics at UMass Memorial Medical Center. She was fellowship-trained in sports medicine at New England Baptist Hospital, where she provided sports-medicine services to the Boston Celtics and sports teams at Harvard University.
Miller received his medical degree from the University of Vermont College of Medicine and completed his residency in orthopaedics at the University of Cincinnati Medical Center.
For appointments with Berkshire Orthopaedic Associates in Pittsfield, call (413) 499-6600, and in North Adams, call (413) 664-5699.
Educare Springfield Hires Burnett as Executive Director
SPRINGFIELD — The nation's 24th Educare early-education center will be led by Springfield native Bernitta "Nikki" Burnett, who has been hired as Educare Springfield's first executive director.
Burnett was raised in the nearby Mason Square neighborhood, attended neighborhood public schools, and earned her undergraduate degree in leadership and organizational science from Bay Path University. She will be completing her master's degree in leadership and negotiation from Bay Path in 2020.
Most recently, Burnett served as regional vice president of Multicultural Initiatives for the American Heart Assoc., where she worked throughout the New England region to build capacity and support revenue generation around community health and education initiatives. She has more than a decade of leadership experience and, prior to her position with the American Heart Assoc., worked at Baystate Health as education coordinator of Cardiopulmonary Services. At Baystate, she managed three cardiology fellowship programs.
Burnett also has been actively involved in community organizations in Springfield and in the region, having served on the board of the Public Health Institute of Western Massachusetts, the Baystate Health community benefits advisory board, and Live Well Springfield, an organization that promotes a culture of health in Springfield.
Her duties as executive director of Educare Springfield will include oversight of strategic leadership, operational execution, and ensuring the effective implementation of the Educare model to the highest standards of excellence. Burnett will also be responsible for community engagement, fundraising, and resource development.
Greater Westfield Chamber Honors Sister Betty Oleksak
WESTFIELD — The Greater Westfield Chamber of Commerce will present its Lifetime Achievement Award for 2019 to Sister Elizabeth "Betty" Oleksak of Genesis Spiritual Life and Conference Center.
Each year, the Greater Westfield Chamber of Commerce solicits nominations from the membership for three awards. This year's other two recipients are: Business of the Year: Westfield G&E and Whip City Fiber; and Nonprofit of the Year: Westfield 350 Committee.
Oleksak is the founder of Genesis Spiritual Life and Conference Center. She served as the center's administrator from 1976 until retirement in 2002, and continues her ministry at Genesis with service on the board of directors and as an experienced retreat director, spiritual director, biospiritual focusing facilitator, overseer of the Genesis gardens, and the Genesis historian. In the late 1970s and early '80s, Oleksak supported the creative efforts of the Genesis plant manager to promote and orchestrate summer fairs on the Genesis grounds in order to welcome and educate the public as to the Sisters of Providence change in ministry in Westfield from that of caring for unwed mothers to Genesis Spiritual Life Center. Genesis welcomes individuals from all faiths and all walks of life.
The three award winners will be recognized at the Chamber's annual meeting and awards banquet on Wednesday, Nov. 20 at Shaker Farms Country Club. There will be a cocktail hour from 5:30 to 6:30 p.m. followed by a program and banquet. The event is hosted by Shaker Farms Country Club, 866 Shaker Road, Westfield. The event sponsor is Westfield Bank, the silver sponsor is Tighe & Bond, and the bronze sponsor is Meyers Brothers Kalicka, P.C. For more information on tickets and sponsorships, call the chamber office at (413) 568-1618.