Pediatric Orthopaedic Surgeon, Shriners Hospitals for Children
Dr. Ahmad Bayomy serves as the medical director of Sports Health and Medicine at Shriners Hospitals for Children – Springfield, focusing on the orthopaedic care of fractures and sports-related injuries in children and adolescents. He is a team physician for SABIS International Charter School and the Roots Athletic Center, in partnership with the Springfield Shriners Hospital athletic training staff.
After studying bioengineering at Washington State University, Bayomy worked briefly as a medical-device engineer before completing both medical school and an orthopaedic surgery residency at the University of Washington. He then completed fellowship training in pediatric orthopaedics at Columbia University Children's Hospital of New York-Presbyterian Hospital, followed by an orthopaedic sports medicine fellowship at the Cleveland Clinic. During both fellowship years, he received dedicated training in the field of pediatric sports medicine.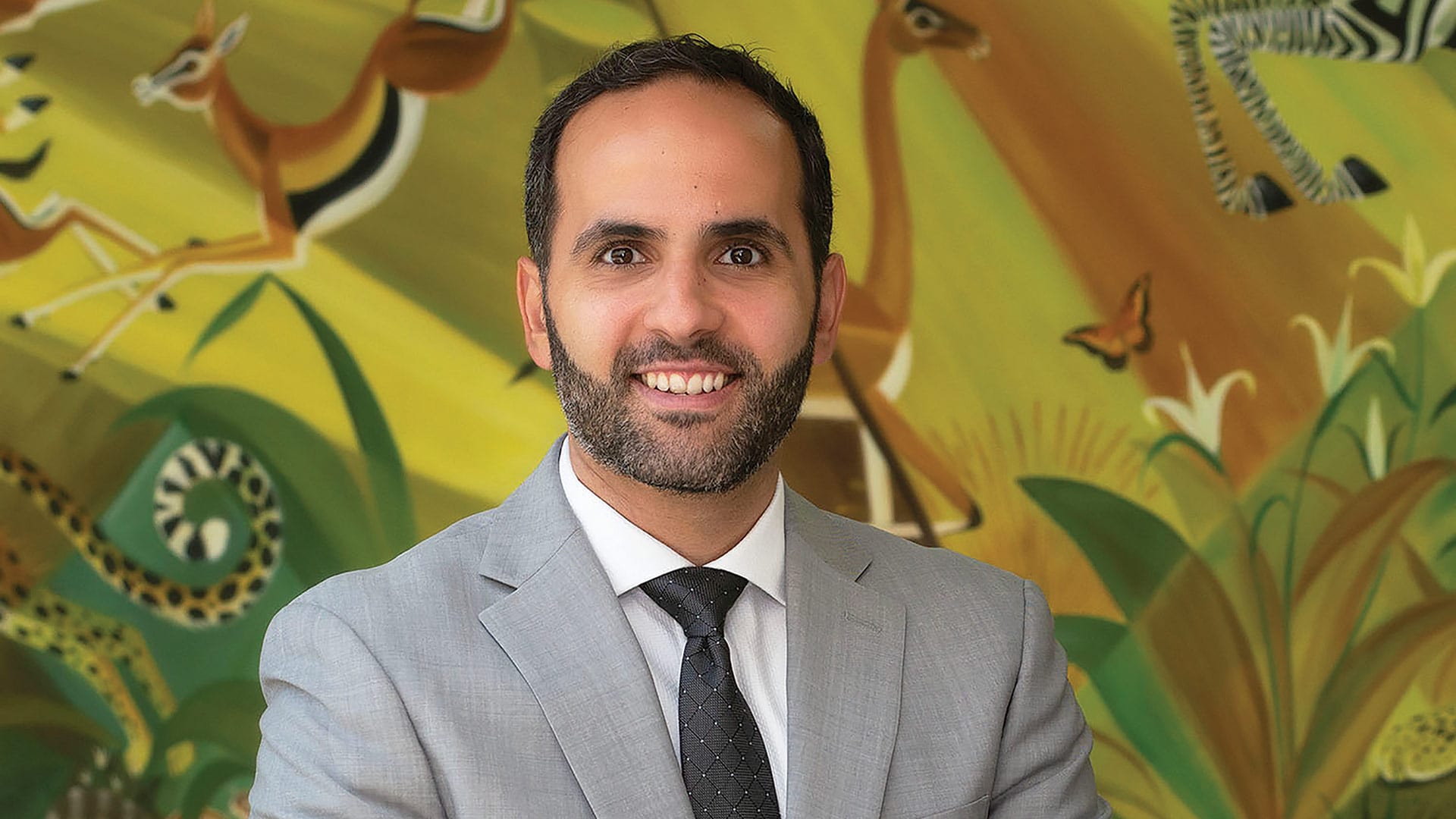 Bayomy says his first priority is excellent patient care, and he is also involved in orthopaedic education and research. He is a question writer for the sports section of the Journal of Bone and Joint Surgery Clinical Classroom, a peer reviewer for the American Journal of Sports Medicine, and a co-author of multiple research publications and textbook chapters.
Areas of special interest to Bayomy include management of fractures, shoulder instability, hip impingement, ACL tears, knee and elbow OCD lesions, patellofemoral instability, as well as sports medicine for people with neuromuscular disorders such as cerebral palsy.
How did you become interested in orthopaedic surgery? My youngest brother was born with a brittle bone condition that resulted in numerous fractures throughout childhood. I was too young to fully appreciate the scope of the orthopaedic care that he was receiving, but I developed the feeling that I wanted to help other people facing similar challenges. With time, namely in college, I also realized that orthopaedics could marry my interests in engineering, biology, and humanitarian work. I solidified my plans in medical school, where I was able to participate in the rigor and fulfillment of orthopaedic surgery. My brother remains a tremendous inspiration.
"It is a wonderful thing to see a child or adolescent feel better, return to a desired activity, have a straighter limb, or somehow come away improved after I have been a part of their healthcare."
What elements of your work do you find most interesting? I focus on pediatric orthopaedics and sports medicine, so my patients are often young people who have pain or dysfunction related to an injury that occurred gradually or suddenly. In approaching their care, there are typically many considerations: the patient's goals, the family's needs, the impact that any intervention may have on normal processes (such as leg growth), the scientific evidence for treatment success, the logistics of the rehabilitation process, and others. I very much enjoy developing a care plan with each family and our interdisciplinary team at the hospital that seeks to optimize these factors. I also like to foster discussion with my orthopaedic colleagues and mentors regarding options moving forward for patients, continuing to learn from their insights.
What is most gratifying about your work? It is a wonderful thing to see a child or adolescent feel better, return to a desired activity, have a straighter limb, or somehow come away improved after I have been a part of their healthcare. It is a great honor to be able to care for patients — though at times it's quite challenging — and those interactions make it all worthwhile.
What did you want to be when you grew up? For the longest time, I was set on becoming an astronaut. I recall a day in elementary school when I learned that astronauts had to wear diapers on spacewalks. After that, the interest fizzled.