He Has a Heart for the Nutrition Needs of Seniors
Alan Forcier, now retired from a career as director of Computer Systems at Babson Capital Management — where his group supported the operations of investment professionals in Springfield and Boston — has found numerous ways to support the community, including as a home-delivered meal driver for WestMass ElderCare and a volunteer for the Brown Bag Program at the Food Bank of Western Massachusetts, which provides a free bag of healthy groceries to eligible seniors once a month at local senior centers and community organizations. The foods are specifically selected to meet seniors' special dietary requirements to help them stay health and active.
Why do you volunteer? I wanted my volunteer activities to focus on the issue of hunger in the elderly. By delivering meals, we not only address the nutritional needs of our seniors, but also bring a moment of kindness and caring to the elders on our delivery route. My mother received meal deliveries in her last years. At the Food Bank, my role involves coordinating the brown-bag operation at the Moose Lodge in Chicopee. As with my work for WestMass ElderCare, I do this because I want to play a part in making life easier for seniors, many of whom are impoverished and at risk for hunger.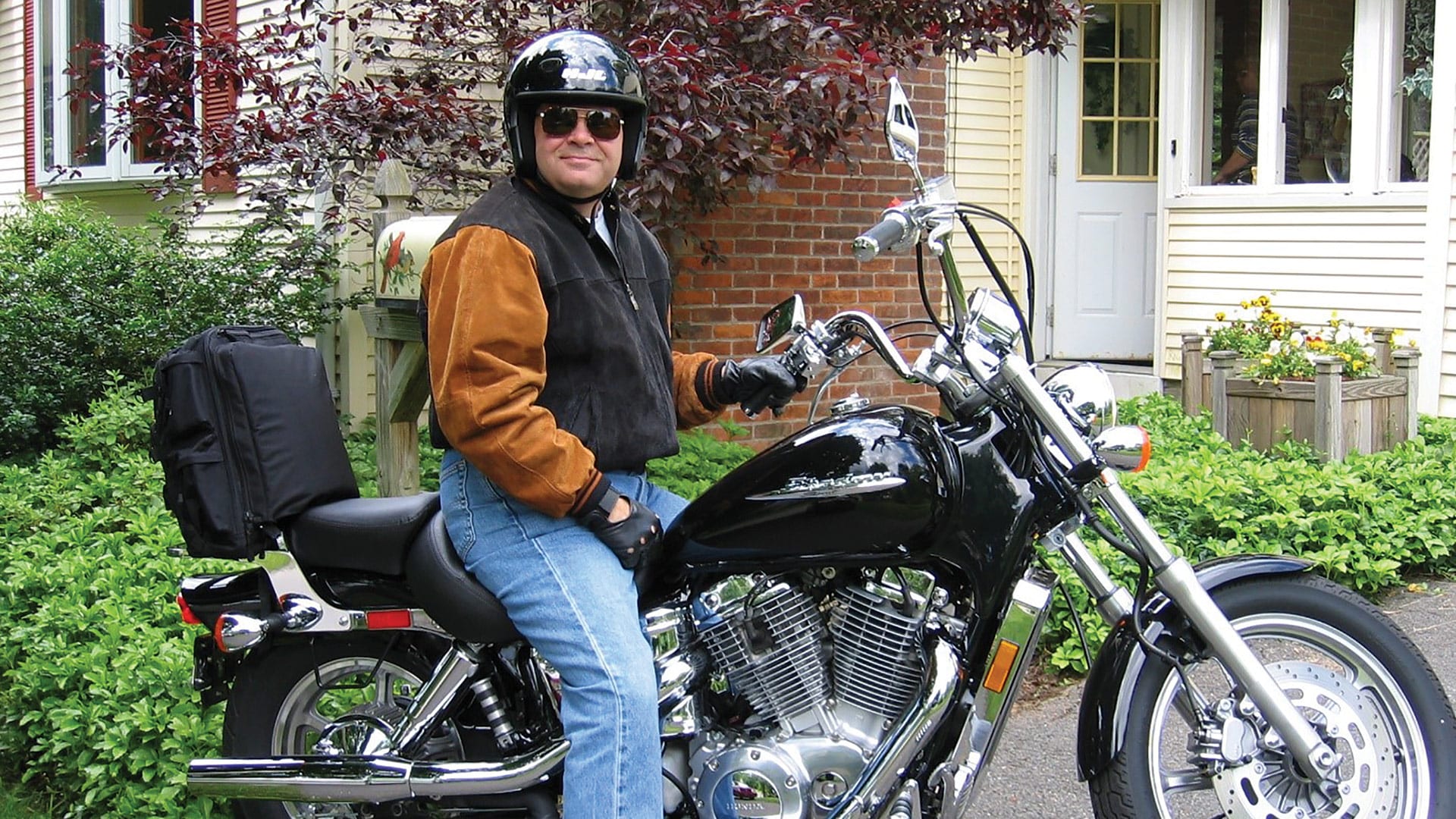 What is most gratifying about your volunteer work? Knowing that I have helped elders and the infirm with their nutrition needs and seeing their gratitude. Knowing that, for many of my clients, the few moments spent with a smile and a greeting or a kind word means so much to them.
Why should people consider volunteering for causes or organizations important to them? "What you do for the least of these, you do for Me."
What else are you passionate about? Motorcycling and woodworking. I have traveled the beautiful back roads of most of New England and New York. I especially enjoy riding my bike in the spring and the fall. Fall foliage rides are especially nice on a motorcycle. In my early 30s, an elderly neighbor helped me begin a woodworking hobby. Over the years, woodworking became a work-stress-relieving mechanism for me. I also enjoy building things for family and friends.
What three words best describe you? Secure, sensitive, grateful.
What goal do you set for yourself at the start of each day? Staying active and healthy.
What person, past or present, would you like to have lunch with, and why? Douglas MacArthur, to talk about the lowest and highest points in his military career.
What fictional character do you relate to most, and why? George Bailey from It's a Wonderful Life, because every one of us does matter to so many others. u