McMillian Joins Staff at Holyoke Medical Center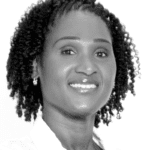 HOLYOKE — Dr. Ursula McMillian, a board-certified surgeon, has joined Holyoke Medical Center. Specializing in bariatric and general surgery, she is the newest provider in the HMC Weight Management Program.
McMillian received her bachelor's degree in physiology and neurobiology from the University of Connecticut, and attended the University of Connecticut School of Medicine. She then completed a general surgery internship at the University of Massachusetts, a general surgery residency at the Hospital of Saint Raphael, and a fellowship in minimally invasive and bariatric surgery at Danbury Hospital. She has been practicing since 2010 in Connecticut and Massachusetts, and is a member of the American Society of Metabolic and Bariatric Surgery and the Society of Gastrointestinal and Endoscopic Surgeons.
Mass General Cancer Center at CDH Welcomes Maquilan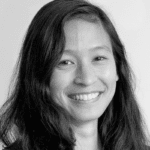 NORTHAMPTON — Radiation oncologist Dr. Genevieve Maquilan has joined the Mass General Cancer Center at Cooley Dickinson Hospital.
Maquilan comes to Cooley Dickinson from the Proton Fellowship program at Massachusetts General Hospital's Department of Radiation Oncology. She earned her medical degree from the Perelman School of Medicine at the University of Pennsylvania. Her post-graduate medical training includes residency at the University of Texas Southwestern Medical Center and an internal-medicine internship at Drexel University College of Medicine.
HealthSouth Rehab Hospital Welcomes Casagrande, Schelb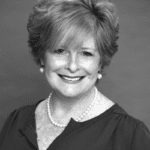 LUDLOW — HealthSouth Rehabilitation Hospital of Western Massachusetts recently named Kathy Casagrande as director of Case Management and Mary-Anne Schelb as Business Development director.
Casagrande has been a social worker and case manager in a hospital setting for more than 30 years. She received her bachelor's degree in social work from Western New England College in 1985 and began her career at HealthSouth Western Massachusetts in March 1996 in the capacity of discharge planner. She was promoted to case manager in 1997.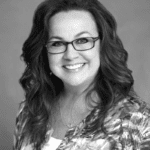 Schelb serves as director of Marketing Operations at HealthSouth Western Massachusetts. She began her career with an accounting certification from St. John's School of Business and found herself drawn to a more health- and wellness-based path as a holistic health practitioner holding master/teacher certifications from the International Center for Reiki Training. In addition, she is a certified cranial sacral therapist in Profound Neutral from the Neurovascular Institute.
Lamontagne Named Dean of Health Sciences at HCC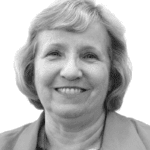 HOLYOKE — Holyoke Community College recently welcomed Clare Lamontagne as its new dean of Health Sciences. Lamontagne, a registered nurse who holds a Ph.D. in nursing, brings 40 years of experience to HCC as a nursing educator, administrator, clinician, and consultant.
For the past seven years, she has been a member of the full-time nursing faculty at UMass Amherst, having also served there as director of the undergraduate nursing program. She began her career in 1978 as a charge nurse at Ludlow Hospital after earning her associate degree in nursing from Springfield Technical Community College, where she worked as a member of the nursing faculty from 1988 to 2011.
Lamontagne holds a bachelor's degree in nursing from American International College, a master's degree in nursing from the University of Connecticut, and a Ph.D. in nursing from UMass Amherst. She has also worked as a nurse at Baystate Medical Center and as a volunteer at the Pioneer Valley Free Health Clinic in East Longmeadow, and has taught in the nursing programs at UConn, Elms College, and Baystate Health.
Boardman to Lead CDH Joint Replacement Center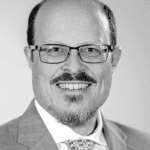 NORTHAMPTON — Cooley Dickinson Chief Medical Officer Dr. Estevan Garcia announced the appointment of Dr. David Boardman, a fellow of the American Academy of Orthopedic Surgeons and diplomat of the American Board of Orthopaedic Surgery, to Cooley Dickinson Health Care. Boardman joins Cooley Dickinson Medical Group Orthopedics & Sports Medicine and will become the medical director of the Joint Replacement Center at Cooley Dickinson Hospital.
Boardman completed his undergraduate and medical-school training at the University of California at Davis before returning to Los Angeles for orthopaedic training at the University of California at Los Angeles. Later, he attended additional training in hip- and knee-replacement surgery by completing a year-long fellowship in San Francisco.
In 1999, Boardman moved his young family to begin practice with Kaiser Permanente in Portland, Ore. His tenure at Kaiser spanned more than 18 years, more than eight of which he served as its NW Regional Chief of the Department of Orthopaedic Surgery. In addition, he helped launch an accredited specialty program in hip- and knee-replacement surgery at Kaiser Permanente.
Sisters of St. Joseph Name Stark Director of Communications
SPRINGFIELD — Alta Stark has been named director of Communications for the Sisters of St. Joseph of Springfield. She is responsible for developing, writing, and producing various printed and electronic publications, providing printed materials and signs, publicity for events, advertising, and technical support. She will also work to cultivate and maintain relationships with local, regional, and national media, as well as Catholic media, and produce content for the Sisters of St. Joseph social-media sites.
Stark is a communications professional with more than 30 years of experience in marketing, advertising, public relations, and the news media. Most recently, she taught graduate-level online courses in public relations for Western New England University. Previously, she served as the director of Marketing & Public Relations for JGS Lifecare in Longmeadow. She has also served as senior Communications specialist for Baystate Health and Communications director for the Affiliated Chambers of Commerce of Greater Springfield and the Western Mass. Economic Development Council. She also spent nearly a decade producing award-winning broadcast news in several markets in the Northeast, including WWLP 22News.
Shriners Hospitals for Children Welcomes Bailey to Team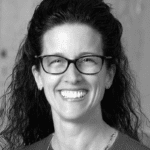 SPRINGFIELD — Shriners Hospitals for Children – Springfield recently welcomed Carlene Bailey as director of Patient Care Services and nurse executive. In this role, she has responsibility for the oversight and leadership of all direct patient-care services, including inpatient nursing, perioperative services, outpatient services, rehabilitation, care management, radiology, motion-analysis center, performance improvement, infection control, child-life services, and staff recruitment.
Bailey first obtained her diploma in nursing from Baystate Medical Center School of Nursing in Springfield. She later obtained a bachelor's degree from Penn State University and a master's degree with a major in nursing and a minor in education from SUNY Upstate Medical University in Syracuse, N.Y.
Bailey is ANCC board-certified in nursing professional development. She is also a member of several professional organizations, including the Organization of Nurse Leaders, the American Organization of Nurse Executives, as well as local professional organizations including the Western Massachusetts Nursing Collaborative and the Western Massachusetts Nursing Professional Development Organization.
Desai Named Delegate of Mass. Emergency Nurses Assoc.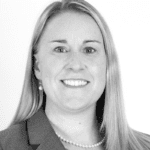 HOLYOKE — Colleen Desai, Holyoke Medical Center's chief Nursing officer, has been selected by the Massachusetts Emergency Nurses Assoc. (ENA) to be a delegate at the 2018 ENA General Assembly on Sept. 25-26 in Pittsburgh. The ENA is the premier professional nursing association dedicated to defining the future of emergency nursing.
The ENA General Assembly is the principal body responsible for developing policies and positions and providing direction for matters relating to emergency nursing, as well as communicating member needs to the ENA board of directors. It also provides input to the board on issues relating to the practice of emergency nursing and adopts procedures governing the operation of the General Assembly.
Mercy Medical Center Welcomes Wasserman, Liu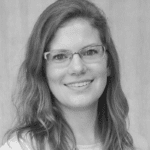 SPRINGFIELD — Dr. Allison Wasserman and Dr. Sandy Liu have joined the staff of New England Pathology Associates and Mercy Medical Center.
Board-certified in anatomic pathology, clinical pathology, and hematopathology, Wasserman received her medical degree from Vanderbilt University School of Medicine and completed her anatomic and clinical pathology residency, also at Vanderbilt. She then completed two fellowships at Vanderbilt, one in surgical pathology and one in hematopathology. Her clinical interests include hematopathology, oncologic surgical pathology, and clinical pathology.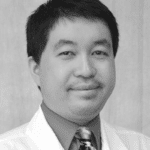 Board-certified in both anatomic pathology and clinical pathology, Liu received his medical degree from Dartmouth Medical School and completed his residency in anatomic and clinical pathology at the University of Maryland Medical Center. He then completed his fellowship in surgical oncologic pathology at Memorial Sloan-Kettering Cancer Center, followed by a fellowship in gastrointestinal pathology at Miami's Jackson Memorial Hospital. His clinical interests include gastrointestinal pathology, hepatobiliary pathology, and surgical oncologic pathology.
Hyman to Focus on Craniofacial Pain, Dental Sleep Medicine
GREAT BARRINGTON — Dr. Frederic Hyman, who has been practicing general dentistry for 34 years, has limited his practice to the specialized treatment of craniofacial pain and dental sleep medicine. He said his is the only practice in the area to provide these services.
For more than 25 years of his professional career, Hyman has provided care to people who suffer from TMJ and face, neck, and head pain, as well as those who have been diagnosed with obstructive sleep apnea. He works in close association with physicians, dentists, and other healthcare providers. He has studied, taught at a leading university, and obtained the highest credentials in this field.
Hyman attained a doctor of dental surgery degree from the Baltimore College of Dental Surgery-University of Maryland and received certification in the diagnosis and treatment of temporomandibular/orofacial pain from Tufts University School of Dental Medicine. He is a diplomate of the American Board of Orofacial Pain, a diplomate of the American Board of Craniofacial Pain Dental Sleep Medicine, and a fellow of the American Academy of Orofacial Pain. Additionally, he is qualified with the American Academy of Dental Sleep Medicine.
Urquhart Joins Medical Staff at Quabbin Pediatrics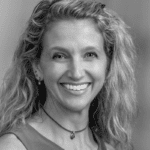 WARE — Dr. Emily Urquhart joined Medical Director Dr. Scott Siege, Dr. Ramune Garniene, and nurse practitioner Denise Finn Rizzo at Baystate Medical Practice – Quabbin Pediatrics in Ware.
Urquhart received her degree in medicine from the University of Vermont College of Medicine in Burlington, Vt., and served her internship and residency at the University of California, Davis, in Sacramento, Calif. Most recently, she provided care at Barre Pediatrics located at Central Vermont Medical Center in Barre, Vt. Prior to her medical training, she served as a volunteer in the Peace Corps in Mali, West Africa, where she focused on improving nutrition for children and partnered with local healthcare workers to treat diarrheal diseases and other infectious illnesses.
River Valley Counseling Center Names Dyrkacz Director of Finance
HOLYOKE — River Valley Counseling Center (RVCC) named Anna Dyrkacz to be its director of Finance. She was appointed to the position last month by Rosemarie Ansel, RVCC's executive director.
Dyrkacz has more than 17 years experience in the healthcare and human-services industry and came to River Valley Counseling Center from a leadership position at Pathlight. She has also held leadership positions at Southgate Retirement Community, Cooley Dickinson Hospital, and Kindred Healthcare of Springfield. She has a bachelor's degree and MBA from Western New England University, majoring in finance.
HMC Names Anderson Director of Community Benefits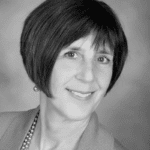 HOLYOKE — Holyoke Medical Center announced the appointment of Kathleen Anderson as the hospital's director of Community Benefits. She begins her new role on Aug. 27. In this role, she provides programs and services to improve health in communities and helps to increase access to healthcare. Anderson will succeed Helen Arnold following her retirement after a 42-year career with HMC.
Anderson most recently served as president of the Greater Holyoke Chamber of Commerce and its affiliated Centennial Foundation. Prior to that, she served as Holyoke's Planning and Economic Development director, as well as chief of staff for two Holyoke mayors. She serves on the state Executive Office of Housing and Economic Development's Economic Assistance Coordinating Council, and chairs both the Holyoke Salvation Army and Economic Development Partners of the Western Mass. Economic Development Council.
Zaghloul joins Baystate Wing as Behavioral Health Director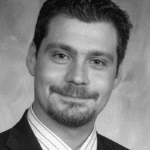 PALMER — Baystate Wing Hospital announced that Dr. Shadi Zaghloul has joined their medical staff and will serve as medical director for Outpatient and Inpatient Behavioral Health at Baystate Wing Hospital within the Department of Psychiatry.
Zaghloul graduated from the Jordan University of Science and Technology in Irbid, Jordan, and completed his residency in Internal Medicine and Psychiatry at the University of Connecticut in Farmington, Connecticut. He completed his fellowship in Child and Adolescent Psychiatry at Boston Children's Hospital/Harvard University. Additionally, Dr. Zaghloul is completing his master's Degree in Business Administration at UMass Amherst Isenberg School of Business.
Dr. Zaghloul specializes in the treatment of children, adolescence and adults; he is currently affiliated with Baystate Medical Center and is part of the Child Behavioral Health Division. He is certified by the American Board of Psychiatry and Neurology in General Psychiatry and American Board of Psychiatry and Neurology Child & Adolescent Psychiatry.
Lee Joins MHA in New Leadership Role
SPRINGFIELD — Kimberley Lee, a recognized leader in the nonprofit sector of the Western Mass. region, has joined the staff of MHA, a nonprofit provider of residential and support services to people impacted by mental illness, developmental disabilities, substance abuse, and homelessness. Lee is taking on the newly created role of vice president of Resource Development and Branding for MHA.
Lee previously served in communications and development roles in several local nonprofit organizations, including CHD, Square One, the Basketball Hall of Fame, and the Community United Way. She has advanced these organizations and the people they serve with an active voice in the community and through vigorous advocacy achieved by constant policy influence at the local, community, and state level.
A lifelong resident of Western Mass., Lee earned her bachelor's degree in mass communication from Westfield State College.
Eppsteiner Joins Team at RiverBend, Mercy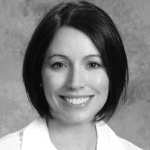 SPRINGFIELD — Dr. Erin Eppsteiner has joined the staff of RiverBend Medical Group and Mercy Medical Center as a specialist in obstetrics and gynecology.
Board-certified in obstetrics and gynecology, Eppsteiner completed a fellowship in advanced women's health, as well as her residency in obstetrics and gynecology, at the University of Iowa College of Medicine. She received her medical degree from UMass Medical School.
Her clinical interests include general obstetrics and gynecology, vulvar/vaginal disease, minimally invasive surgery, robotic surgery, and providing care to underserved women. She is a fellow with the International Society for the Study of Vulvovaginal Disease. She also was a full-time clinical faculty member of Carver School of Medicine.
O&P Labs Welcomes Reed from Orthotics West
SPRINGFIELD — O&P Labs owner Jim Haas announced that orthotist Jim Reed from Orthotics West in West Springfield has begun seeing patients at O&P's location at 300 Birnie Avenue in Springfield.
Since 1982, Orthotics West has been providing custom orthopedic devices for hundreds of people in need. Reed, an ABC-certified orthotist, received his training at New York University, Northwestern University, and Newington Children's Hospital and Shriners Hospitals for Children.
Marcroft Joins Panel to Improve Patient Safety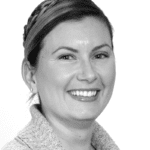 HOLYOKE — Kelly Marcroft, Holyoke Medical Center's director of Emergency Services, has been selected to join an expert panel to improve patient safety in emergency medicine. The panel was convened by the Betsy Lehman Center for Patient Safety, a Massachusetts state agency that catalyzes the efforts of providers, patients, and policymakers working together to advance the safety and quality of healthcare.
The goal of this expert panel is to develop, aggregate, and disseminate practical recommendations and tools to support the efforts of Massachusetts acute-care hospitals to advance the safe delivery of emergency care in their facilities. The panel will deliberate on and endorse a set of core safety competencies that all Massachusetts emergency departments should foster, as well as create a set of best-practice standards, tools, and resources to share throughout the greater emergency-medicine community in Massachusetts.
Mercy Medical Center Welcomes Mittapalli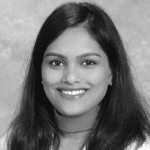 SPRINGFIELD — Dr. Laxmitejaswi Mittapalli has joined the staff of Mercy Medical Center and RiverBend Medical Group as an internal-medicine provider.
Board-certified in internal medicine, Mittapalli completed a residency and internship at St. Barnabas Hospital in the Bronx, N.Y. She received her medical degree from Mamata Medical College in Khammam, Telangana, India. She most recently worked as a hospitalist at Baystate Medical Center in Springfield.
Flynn-Gonzalez Honored in Boston as 'Unsung Heroine'
HOLYOKE — Every year, the Massachusetts Commission on the Status of Women asks every state legislator to nominate someone from their district as an "Unsung Heroine." For state Rep. Aaron Vega, this year's pick was Debbie Flynn-Gonzalez, program director at the Gándara Center's Hope for Holyoke peer-recovery support center.
Flynn-Gonzalez began her career in social work as a mental-health clinician performing outreach work in Holyoke 24 years ago before her personal background in recovery led her to work with the recovery community. She launched the first peer-recovery program for pregnant and parenting women in Holyoke and led that program for eight years. She has been program director at Hope for Holyoke for three years
Flynn-Gonzalez earned her bachelor's degree in social work at UMass Amherst and her master's degree in counseling and psychology from Cambridge College. She is fluent in Spanish and said she learned the language on the streets of Holyoke and from the mothers she worked with early in her career.
HMC Appoints Grass Reynolds Development Manager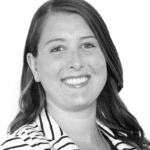 HOLYOKE — Holyoke Medical Center announced the appointment of Holyoke native Christina Grass Reynolds, as manager of the hospital's Development Department.
Reynolds previously served as a staffing services manager with United Personnel and as the corporate engagement officer with Springfield Technical and Holyoke Community Colleges. She received her bachelor of Arts degree in Psychology from the College of the Holy Cross and an MBA from Western New England University. Reynolds is a recipient of the 2016 BusinessWest 40 Under 40, and is an active member of the Holyoke Boys & Girls Club Board of Directors and the Holyoke St. Patrick's Day Parade committee.
CDH Welcomes Granowitz to Infectious Diseases Practice
NORTHAMPTON — Dr. Eric Granowitz has joined Cooley Dickinson Hospital as a staff physician, concentrating on both inpatients and outpatients in the sphere of infectious diseases, and will also consult on matters of antibiotic stewardship and HIV infection.
Granowitz has worked as a staff physician at multiple clinical facilities in Western Mass., including Baystate Noble Hospital, Mercy Medical Center, Baystate Franklin Medical Center, Kindred Hospital, and Park View Specialty Hospital. He has also held many professorships and directorial academic positions through Baystate Medical Center at UMassvAmherst, Springfield College, and Tufts University School of Medicine. He is the recipient of many awards, both for his academic instruction and for clinical investigation, including from the National Institute of Allergy and Infectious Disease, National Institutes of Health.