Co-occuring Conditions Are Prevalent but Treatable
Dual Challenge
By MARK MORRIS
People who struggle with substance-abuse issues receive a great deal of attention from lawmakers, the news media, and the medical community. Receiving much less attention are those who have substance-abuse issues and a second (or co-occurring) mental-health diagnosis.
HCN spoke with clinicians in Western Mass. on this subject. They estimate that nearly half of those seeking treatment for either substance-use or mental-health issues have a co-occurring diagnosis for both.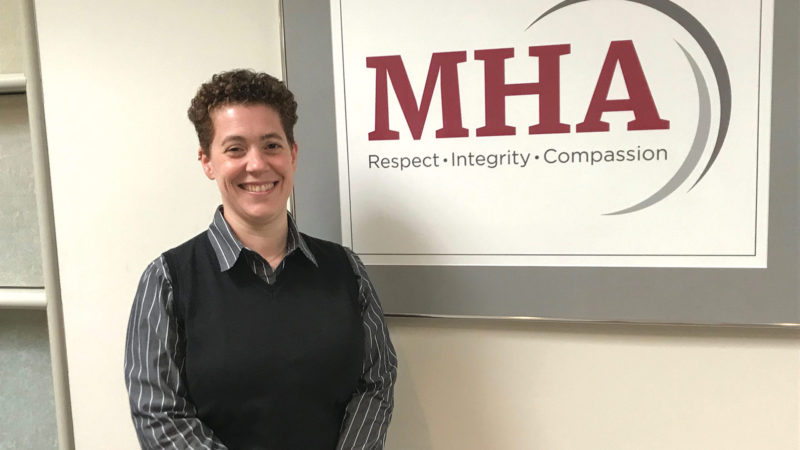 Edna Rodriguez, director of Clinical Programming at Providence Behavioral Health Hospital in Holyoke, said the combination of both disorders results in much higher mortality rates. People who are addicted to opioids and have a severe mental illness (such as bipolar disorder, schizophrenia, or other personality disorders) are five times more likely to die from an overdose. Those with diagnosed depression have a three-times-higher risk of dying from an overdose.
Until recently, medical professionals have tried to treat one illness at a time, but after years of failures, recent scientific data has shown that integrating the services of both substance-use and mental-health providers is more effective.
"We now know that, when clinicians and providers are cross-trained to treat mental-health and substance-abuse issues together, they get more effective results with their patients," said Rodriguez.
Through the years, an obvious need has emerged to address the population with co-occurring disorders, she went on, adding that, in general, these are patients who constantly fall through the cracks in the system. They follow a pattern of not completing services, and, over time, their functionality deteriorates.
"When you see that kind of patient," she continued, "you have to ask yourself, 'am I missing something? Are we missing something? What is not being addressed to better educate and help the patient?'"
Others we spoke with asked the same basic question. And for this issue's focus on addiction, they try to provide some answers.
Showing GRIT
Christine Palmieri, a vice president with MHA in Springfield, spoke with HCN at GRIT, a 14-bed residential program for men who have addiction issues and a co-occurring mental-health diagnosis.
While MHA has had residential programs for some time, GRIT (Grow, Reimagine, Inspire, Transform) was brought online two months ago after the state recognized the need for integrated treatment for patients with co-occurring diagnoses of mental-health and addiction issues. Whether it's opioids, alcohol, or other substances, efforts by the state are designed to reduce all drug addictions.
GRIT is one of 26 programs opening around Massachusetts specifically designed to take this integrated approach to recovery.
"Our medical professionals have experience and training in both addiction and mental health, while our staff is a blend of people with life experience in recovering from a psychiatric disability or from addiction," Palmieri explained.
Dallas Clark certainly qualifies as someone with life experience. Clark is a recovery coach for GRIT who tells program residents he is a walking testimonial that change is possible.
"When I tell my story, it's 'I had money, but I lost everything.' Sure, I had money, but my addictions caused me to lose my family, and I lost my house," he said, adding that the moment he knew things had to change occurred one day when arriving home. "I went to open the door, and my wife stepped out and said, 'you're not coming back here until you get yourself in order.'"
When asked if he was aware of his co-occurring issues, Clark said at the time he didn't know he had any issues. It took an incarceration for him to develop a "clear mind" and begin work on his recovery.
Rodriguez said the individual is not usually aware of their co-occurring issues, and because both mental health and substance abuse have societal stigmas attached to them, patients can feel broken and unfixable and not even know why. She said integrating a mental-health component into substance-use treatment — and, by the same measure, a substance-use component into mental-health treatment — is a positive step to removing the stigma for both providers and patients.
"It's important for providers to ask questions and not assume, because the patient has been referred to you for one issue, that the other one is not present," she told HCN. "We know there's a 30% to 50% chance that the person seeing you for a mental illness may also have some form of substance-use disorder."
Clark said many who join the GRIT program arrive feeling stigmatized because they've "had all these words thrown at them, and they're all negative." As their recovery coach, he sets a different tone.
"I walk side-by-side with the person, not in front of him, not behind him," he explained. "That really helps take the stigma off them."
When experienced substance-abuse and mental-health professionals are brought together, each discipline brings its own philosophy on care and treatment. Getting everyone on the same page can be a challenge, one Palmieri said they are able to tackle with constant communication and trial-and-error.
"We have lots of conversations and team meetings," she said. "We'll try something, see how it works, make adjustments, and then we try again."
Even when professionals are aware of co-occurring diagnoses, Rodriguez said each individual should be treated as a person and not their clinical presentation.
"When someone has major depressive disorder and alcohol-use disorder, that tells us something, but that's not the whole person," she said. "In addition, that combination can look very different for different individuals."
It's not uncommon for treatment programs to have timetables such as 90 days or six months, but Palmieri said GRIT does not have those types of prescriptive limits, allowing instead for the individual and the clinicians to determine how long they need to stay.
"Because everyone comes to us with a different story, as well as different strengths and needs, we can't say, 'you need exactly four months to recover.' For GRIT, there's no minimum and no maximum," Palmieri noted, adding that she's been told the average length of stay in similar programs is about nine months. Because GRIT has been open for only two months, no one has reached the end of the program.
For GRIT residents, their structured day starts at 7 a.m. with breakfast. During the day, educational programs are offered on topics ranging from how to cope with anxiety and depression to how to balance a checkbook or how to cook an omelet.
"All of our groups are geared toward teaching people the skills they need in order to be successful when they leave here," she said. "We want people to be prepared to go back to where they came from with a new set of emotional tools so they can better react when things get hard again."
She added that each person has different strengths and skills they can use to help with their own recovery. In that same vein, the GRIT staff tries to engage with each individual in recovery so they can learn what the person already has in their toolbox.
"One of the best predictors of a person's success is when they do those things that have worked in the past," Palmieri went on. "We'll ask, 'have you been in this situation before? What's worked for you? Let's try that again.'"
When people are addicted, their substance use can dictate their relationships and their community. Sara Kendall, vice president of Clinical Operations for MHA, said GRIT allows people in recovery to start building a new community to replace the one thing they counted on in the past.
"Our staff does a lot of work to help people build new relationships here and then make those connections to the community outside these doors," she noted.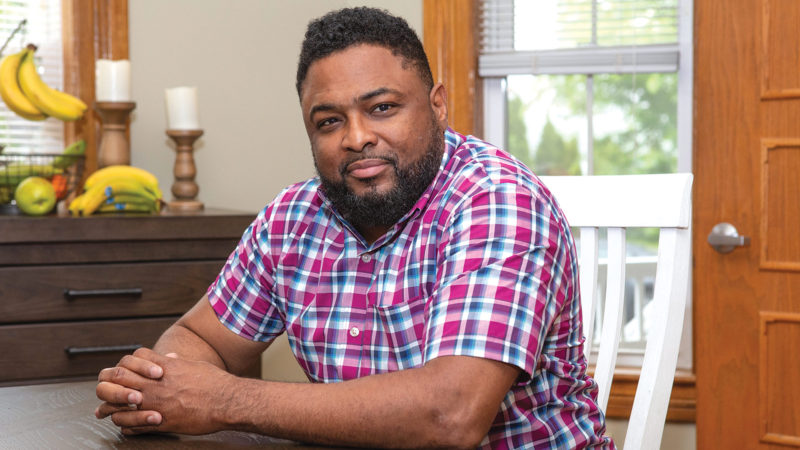 Clark said he coaches residents to build a strong network of people to call when times get tough. He believes the strength of a person's network helps determine how strong their recovery will be.
He backs up his counsel to not depend on just one or two people by telling the story of the time his recovery sponsor suffered a relapse.
"When my sponsor called me from the detox, my heart was broken," he said. "I share that story to advise people to not put all their eggs in one basket."
Power of Two
As a provider who works at the acute level of care, Rodriguez said there are still challenges, but she remains hopeful when it comes to people with co-occurring conditions. She has seen people with such issues improve quickly once they are aware of their conditions and they access the right services.
"When we educate people, it gives them hope," she told HCN. "They start saying, 'maybe I've been going to the wrong program or the wrong provider, or I've been focusing on just one of my issues and not the other one.' Something that was missing is now brought into the equation — and that can be very powerful."