Local Universities Step Up to Tackle Drug, Alcohol Disorders
Back on Track
Most people are affected by addiction at some point in their lives, whether by having a disorder themselves or knowing someone who does. There is no easy way to battle substance-use disorder, but in Western Mass., colleges are doing what they can to provide educational programs and concentrations to not only bring awareness to the severity of these issues, but also train and educate the people who are in the field, helping those affected by the disease of addiction every day.
By Kayla Ebner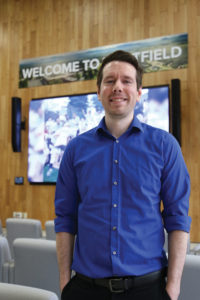 Tom Foye says the Addiction Counselor Education (ACE) certificate program at Westfield State University became part of his second chance at life.
He found he had become addicted to painkillers after a sports-related injury and series of surgeries, turning his life upside down. He lost his job — a position as a lieutenant at the Ludlow Police Department where he worked for 26 years. He was also arrested and served almost a year in jail.
Most importantly, he learned the terrible effects of the disease of addiction.
"I learned firsthand what it was like to not be able to control yourself," Foye said. "That resulted in my recognizing that there's a stigma attached to this disease, and therefore, I wanted to tell people that we had this all wrong."
This inspired him to begin a new path — one that would help others in similar situations. Now, he is a substance-use educator and counselor at Stonybrook Stabilization & Treatment Center at the Hampden County Sheriff's Department, and helps clients who enter the program through involuntary commitment for substance-use-disorder treatment.
"I was motivated to require the education and the tools I needed to best serve people in that endeavor," Foye said.
In searching, he found that, right here in Western Mass., Westfield State University had an extensive Addiction Counselor Education program.
Before Foye went to jail, he enrolled himself in ACE, and was determined to not only turn his own life around, but also help others do the same. Unfortunately, this goal was cut short when he was sentenced to jail, but after serving his time, he jumped right back in and re-enrolled himself in ACE once more. This time, he finished the job.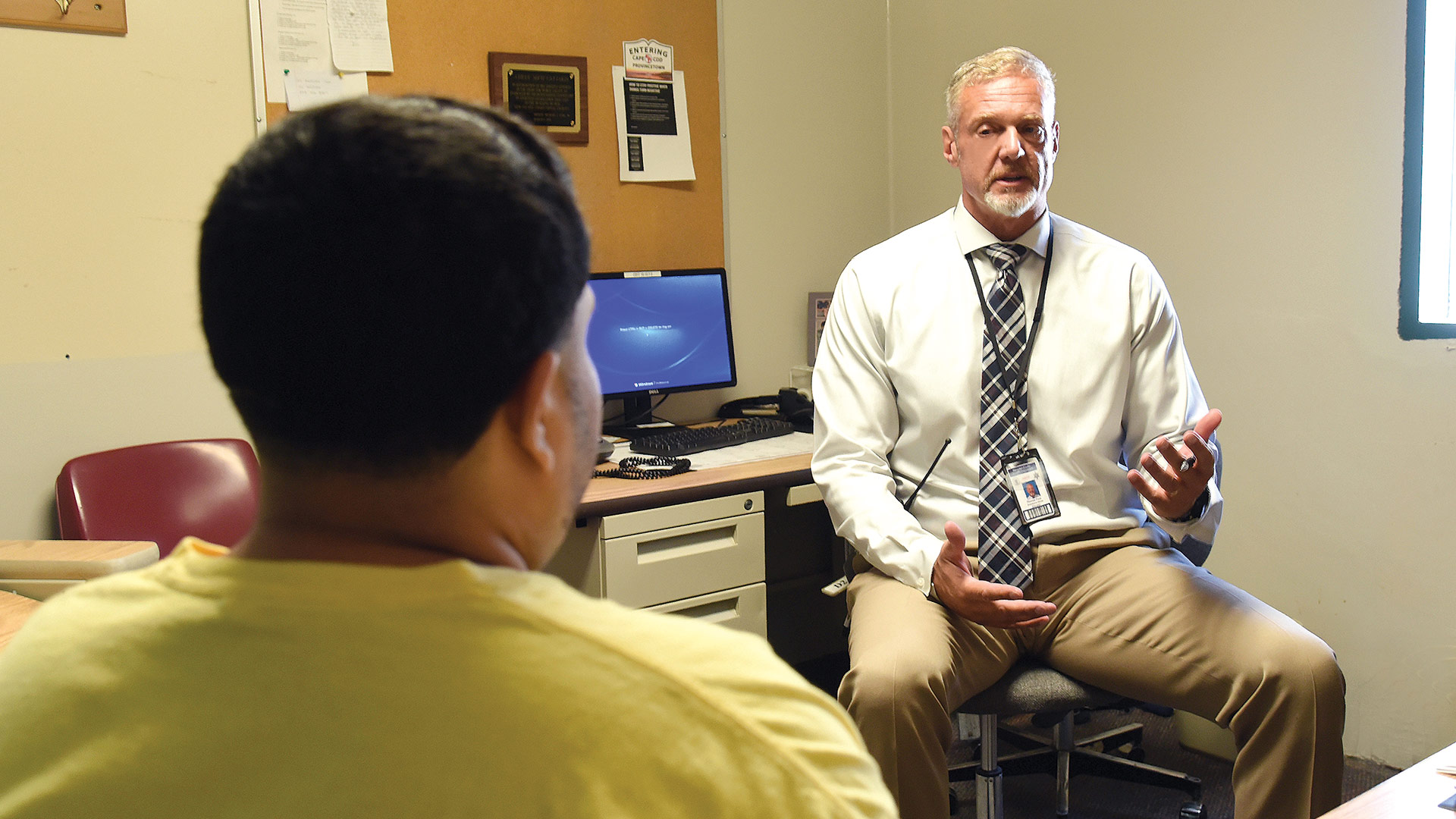 ACE is a one-year, non-credit certificate program, the only requirement being a high-school diploma or GED. It focuses on alcohol and other addiction treatment services, and how to deliver proper care to those who are in recovery, or are trying to make that first step.
Talia Scalise, an employee-assistance program representative, completed ACE in 2018 and also felt a strong desire to help people.
"I think what really stands out is seeing people get better — to see someone completely turn things around and get their life back is amazing," she said.
And Westfield State isn't the only school taking steps to help others get a second chance at life.
"I think what really stands out is seeing people get better — to see someone completely turn things around and get their life back is amazing."
At Springfield College, Cecilia Willis is a professor in the Substance Use Disorder Counseling concentration, which assists students in becoming effective addiction counselors and providing them with the opportunity to become professionals through courses and degree completion.
One of the most important lessons, Willis said, is to recognize that there is no face specific to addiction. "Addiction is pretty universal, and it has both primary and secondary impacts on probably all of us in some fashion."
Meeting a Growing Need
That's one of the reasons why many colleges are adapting similar programs.
Bay Path University offers an Alcohol and Drug Use Counseling concentration that focuses on much of the same material — identifying the causes of substance disorders and giving students the skills to assess, diagnose, and treat people in individual and group settings.
ACE at Westfield State University (WSU) began in 1991, right when the 'first wave' of the opioid epidemic struck the U.S. According to many professionals in the field, the need for addiction education has only grown. This is part of the reason why the university launched a satellite ACE program in Pittsfield in 2017.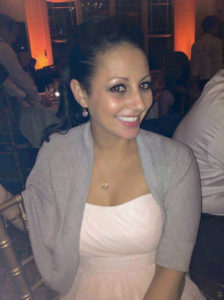 "There's a lack of addiction counselors and support systems out in the Berkshire area, so we're responding to the need in the rural communities," said Brandon Fredette, Community Education coordinator for Graduate and Continuing Education at WSU. "They were having trouble filling positions in different addiction agencies."
Kristine Hupfer, program director for ACE and substance-abuse counselor, school social worker, and adjustment counselor in Westfield Public Schools, noted that ACE provides students with the professionalism and skills needed to help those recovering from substance-use disorder — a problem that became increasingly more obvious to her throughout her 20 years in human- and social-services careers.
"What I was starting to see over the years was a huge need in terms of addiction and substance-use education," she said.
That's a common phrase one might hear when speaking to any individual with a career dedicated to those with substance-use disorders, and it's one of the reasons why Foye and Scalise were so inspired to pursue a career that would help people.
"It seemed obvious after my experiences that I needed to help people recover," said Foye. "Sometimes, my message was that, if this disease can happen to me, it can happen to anybody. But at the same time, if recovery can happen to me, it can happen to anybody."
Scalise works with both self-referred and mandated clients on any issues they may face, including alcohol, drugs, and mental health. She got her master's degree in clinical psychology in 2011, and when she was given the opportunity to take her current job, she was nervous that she wasn't qualified enough. She found that the ACE program was the perfect addition to her education and gave her the tools she needed to thrive in her current position.
"If this disease can happen to me, it can happen to anybody. But at the same time, if recovery can happen to me, it can happen to anybody."
In a similar fashion, Springfield College's program aims to not only prepare students to become licensed and certified alcohol and drug counselors, if that is the path they choose to go down, but also focuses on helping students recognize signs and symptoms to better help clients.
Willis has been in the substance-abuse and addiction field since 1983 and has been with Springfield College for 25 years, and she has seen the field become increasingly more human.
"We have to be knowledgeable, thoughtful, and deliberate in our communication, and that comes from knowing the signs and symptoms," she said. "Addiction education is important because you're going to run into it. It's the same as saying, 'why is it important to understand financial responsibility?' Because it's highly likely you will encounter it on some level."
A Challenging but Rewarding Path
For Foye, his encounter was a personal, difficult journey through addiction. Now, in addition to his work at Stonybrook Treatment Center, he also works for AdCare in West Springfield, helps individuals in an intensive outpatient program, and is also involved with a 'family and friends' group for family members who have a loved one struggling with the disease.
He is also going to be teaching "Substance Use Disorder in the Criminal Justice System" for the ACE program in the spring of 2020.
"What I hope to give back to that is preparedness, because I think if there's one particular point that I got from the program, it was that, after working in the field, I can recognize that the program gave me those tools I needed," he said.
What Foye and all these other individuals recognized, above all else, was the importance of the work done by people in the substance-use and addiction field, and the joy they feel when a client turns their life around.
"Despite the challenges I've faced in my life and career, recovery is the hardest thing I've ever had to do," he said. "The work I do now is challenging, but there's no greater joy than seeing someone make progress."