Send your photos to: Picture This; c/o Joseph Bednar, The Healthcare News, 1441 Main Street, Springfield, MA 01103; or e-mail bednar@healthcarenews.com. Please include detailed caption material and your name and contact information.
A Visit from the First Lady
On Feb. 21, Massachusetts First Lady Lauren Baker paid a visit to Square One's Tommie Johnson Child & Family Center, where she spent the afternoon learning about Square One's work with children and families in the region. She was greeted by Square One educators, therapists, and children, who welcomed her with songs and gifts for the children Baker engages with in her work with the Wonderfund of Massachusetts.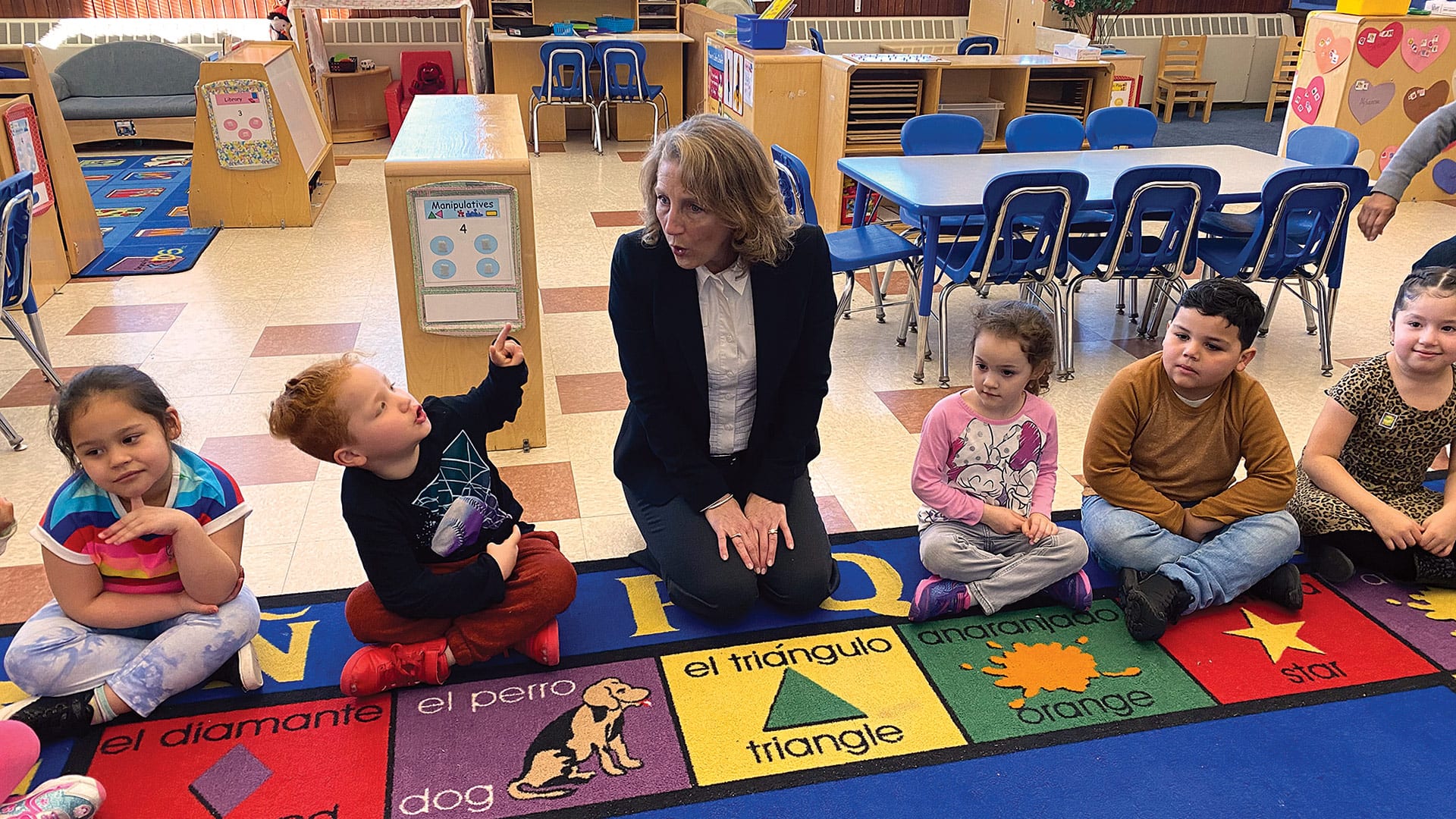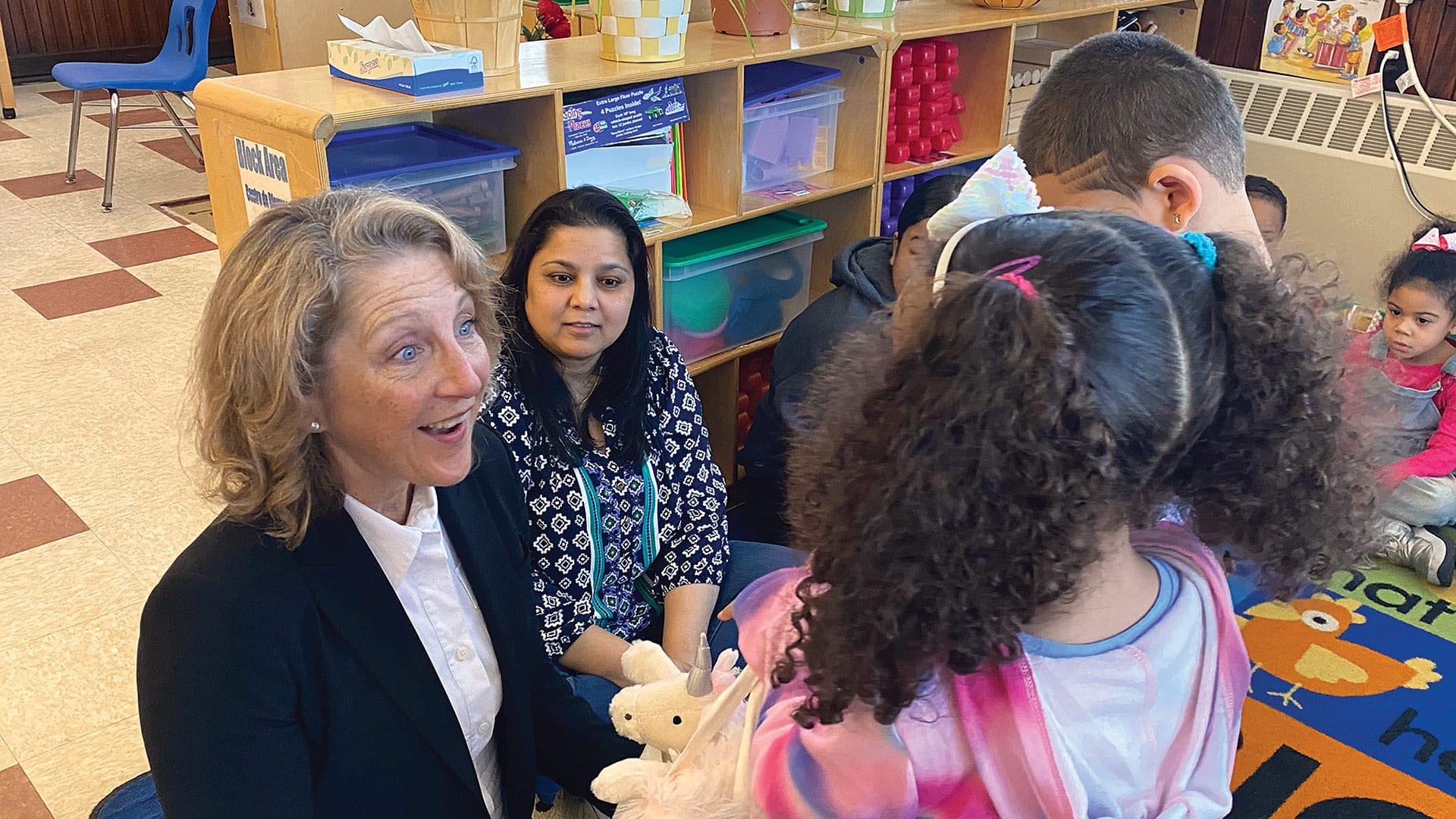 ---
Giving Back to the Community
Community Bank N.A. announced that its annual charitable giving reached more than $2.6 million in 2019 through sponsorships, donations, and grants, with its branches across Massachusetts, New York, Pennsylvania, and Vermont donating to more than 2,500 local organizations. In Massachusetts, it supported a variety of organizations, including the Boys and Girls Club of Springfield, the YMCA of Greater Springfield, Springfield Rescue Mission, Open Pantry Community Services, Way Finders, Gardening the Community, Big Brothers Big Sisters of Hampden County, and (pictured) the Western Regional Office of the Massachusetts Small Business Development Center (MSBDC). From left: Community Bank N.A. Springfield Branch Manager Gilbert Nieves, Commercial Banking Team Leader Keith Nesbitt, MSBDC Regional Director Samalid Hogan, MSBDC Client Services Coordinator and Office Manager Lynn Shedd, and MSBDC Senior Business Advisor Anita Elisaon.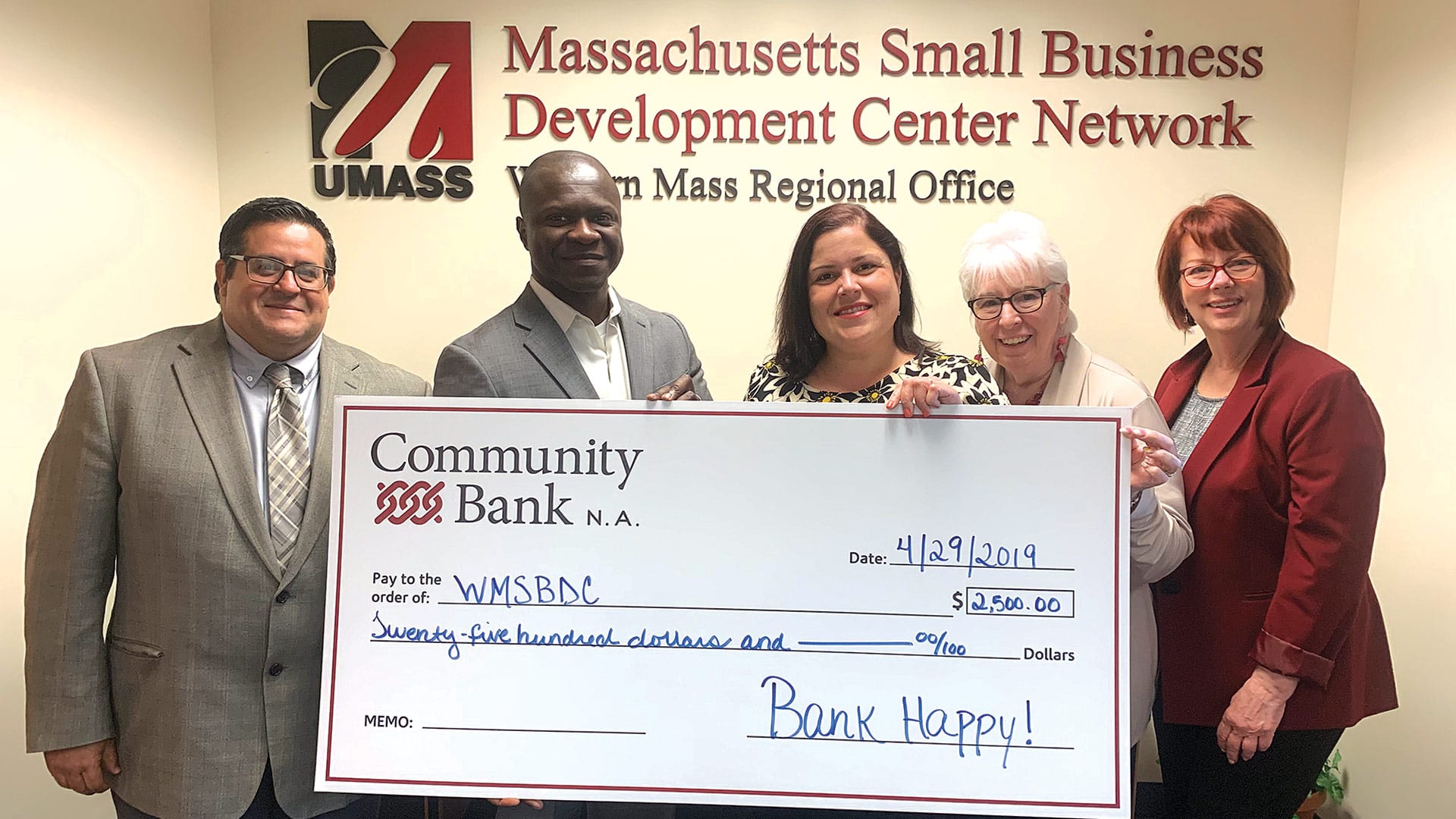 ---