June 2020
Wave Parade
Children served by Valley Opportunity Council's (VOC) early education and care center-based programs and their families were greeted by a lineup of teachers, staff, and drivers at a recent drive-by 'wave parade' in the parking lot of VOC's Chicopee office on Mt. Carmel Avenue. Teachers and staff held up signs with balloons and other decorations as families drove through the parking lot. Parents also decorated their vehicles, and students held up signs for their teachers.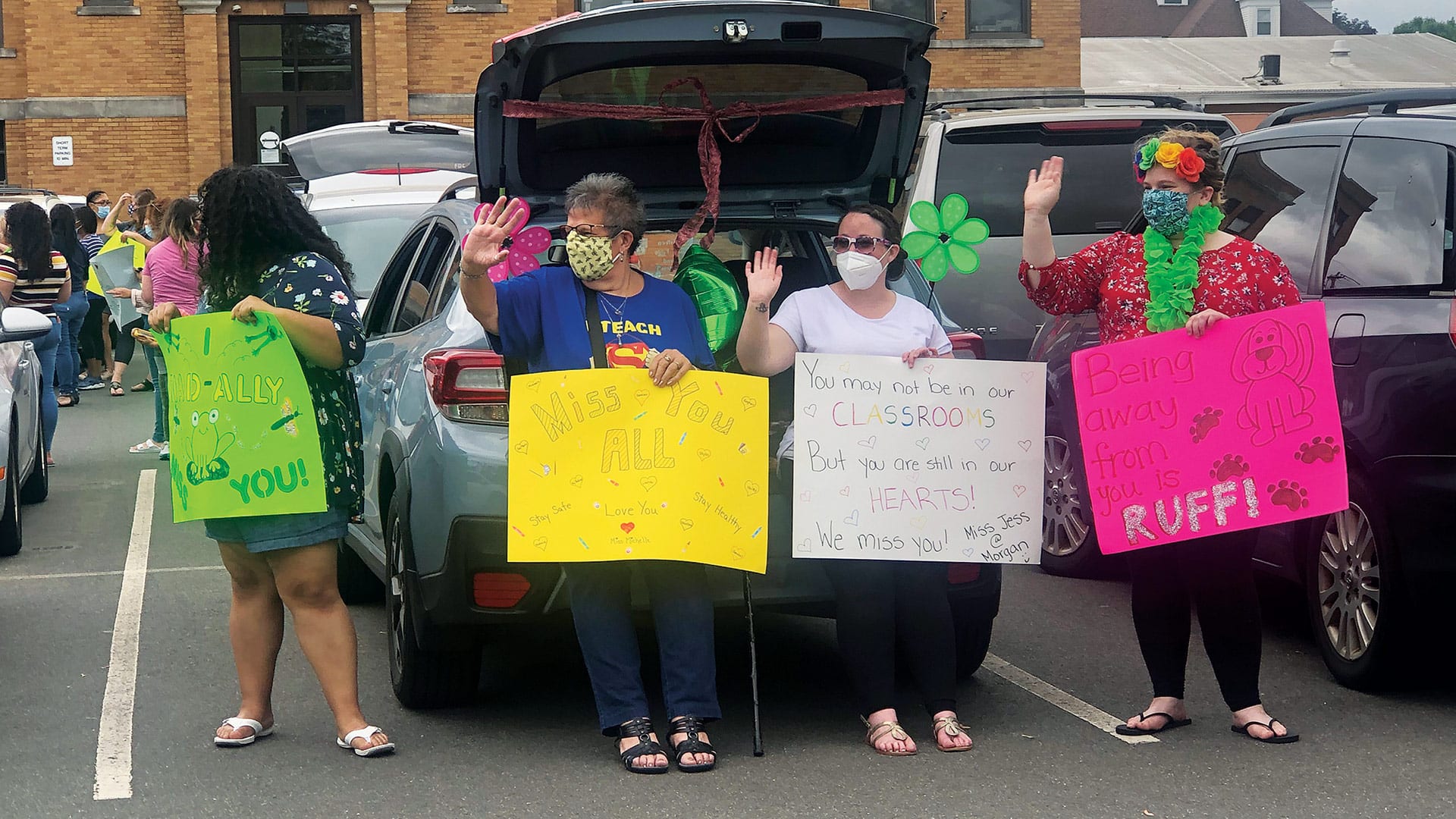 ---
Feed the Fight
Peter Pan Bus Lines and the Bean Restaurant Group recently teamed up with U.S. Rep. Richard Neal to show appreciation for first responders. On May 26, as part of the "Feed the Fight" project, Neal helped deliver more than 300 meals to Mercy Medical Center in Springfield. Supported by a donation from Neal's campaign and organized by Peter Pan and the Bean Group, the project rewards the hard work of frontline healthcare workers while also supporting local Western Mass. restaurants.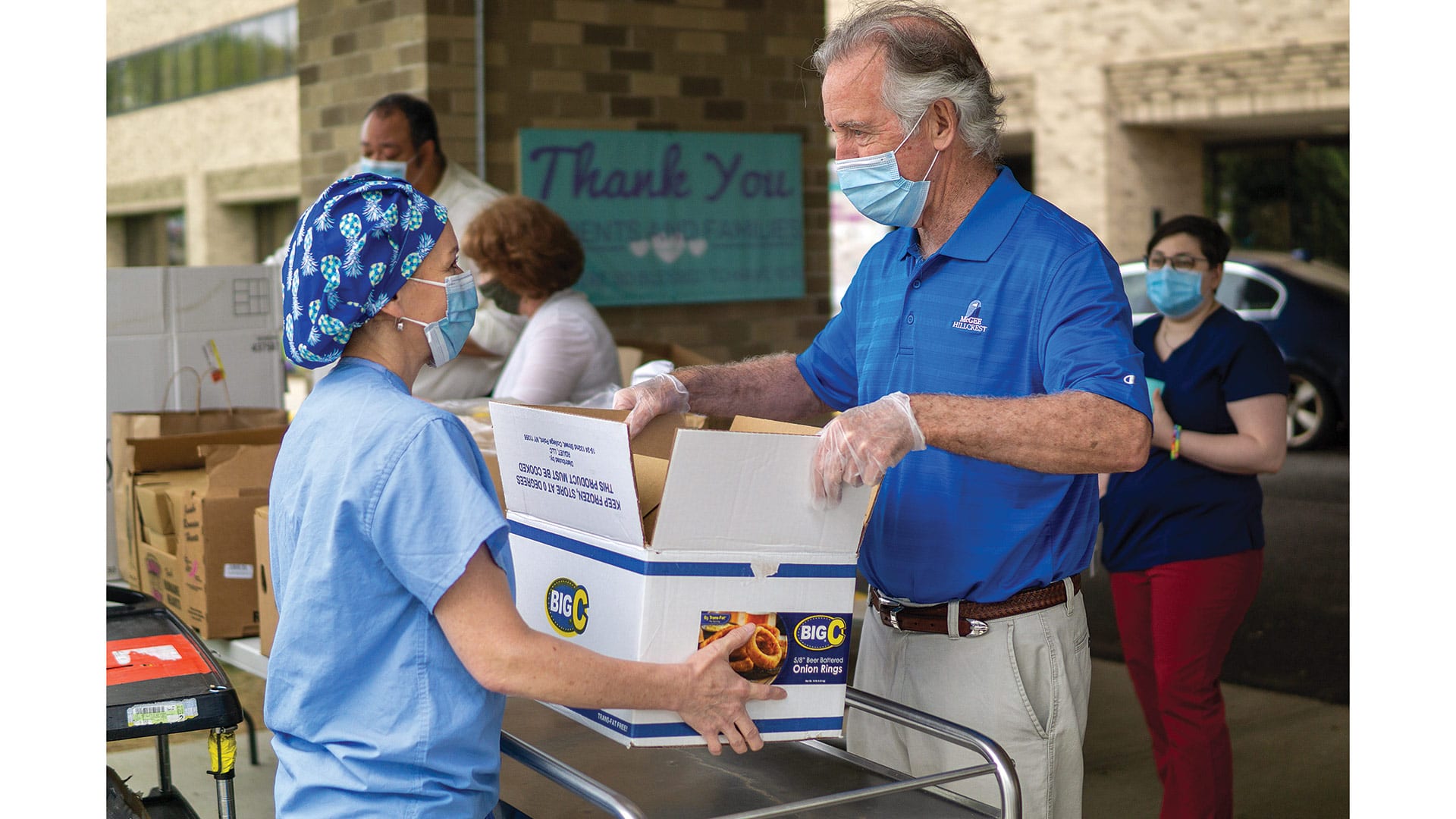 ---
Bridging the Gap
bankESB recently donated $5,000 to the Easthampton Community Center to support the Kid's Bag Pantry program, which typically provides each child up to age 18 with a bag of food monthly during the school year and weekly during the summer months. This year, the weekly program began in March due to school closures, contributing to a shortfall in funding. Pictured: Easthampton Community Center Executive Director Robin Bialecki (left) receives the donation from Natalie Didonna, assistant vice president and branch officer at bankESB's Easthampton office.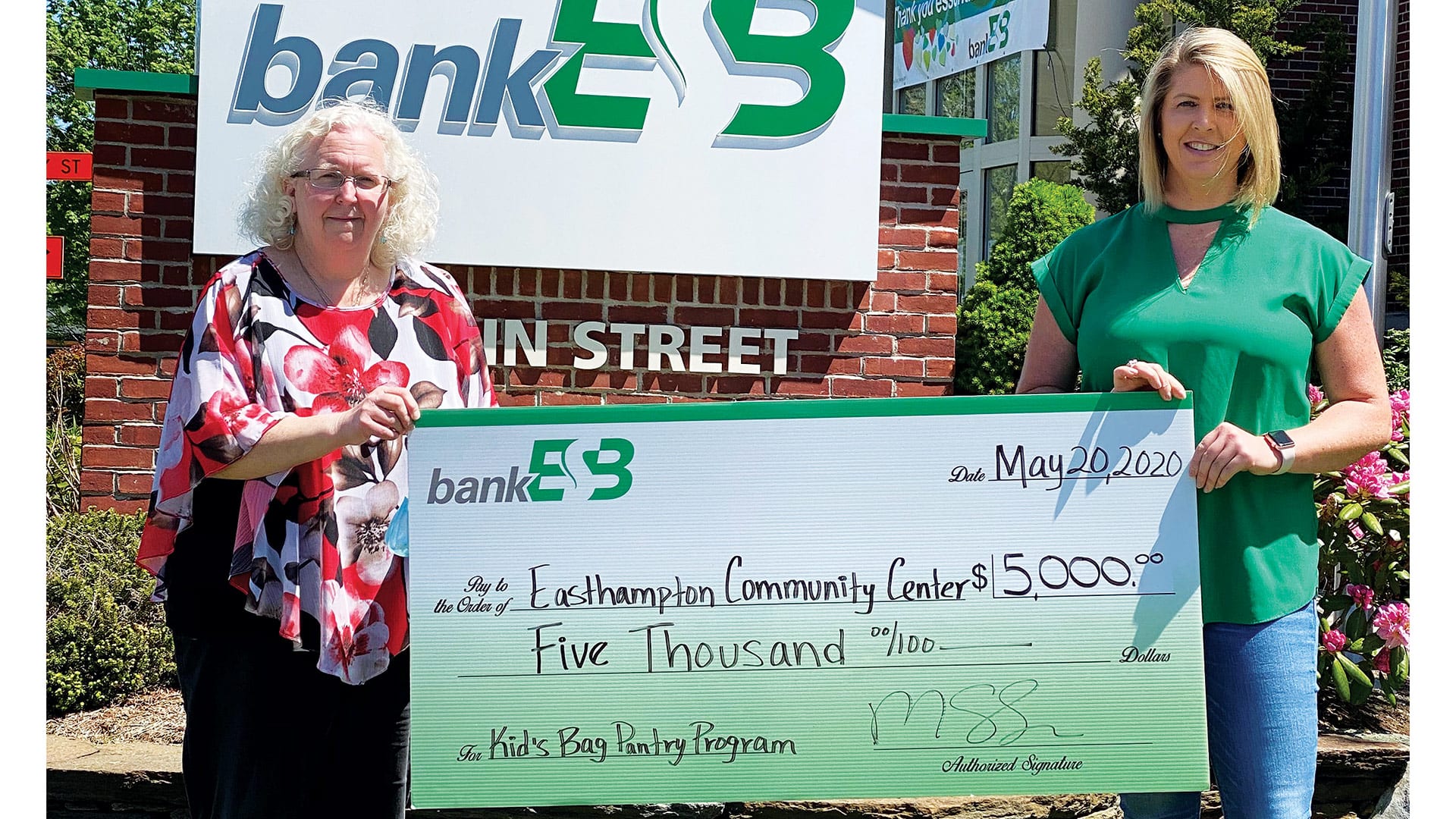 ---
Election Protection
Scott Rote, president of Wheeler & Taylor Insurance, recently called Charles Burger, director of the Southern Berkshire Regional Emergency Planning Committee, wanting to donate 2,000 surgical masks. Then the agency went a step further, procuring foam, elastic strapping material, and 200 sheets of polycarbonate plastic and constructing face shields to be used by poll workers in upcoming elections. Burger will allocate the personal protective equipment to the 12 towns in Southern Berkshire County. After the face shields are used for elections, they will be cleaned and repurposed.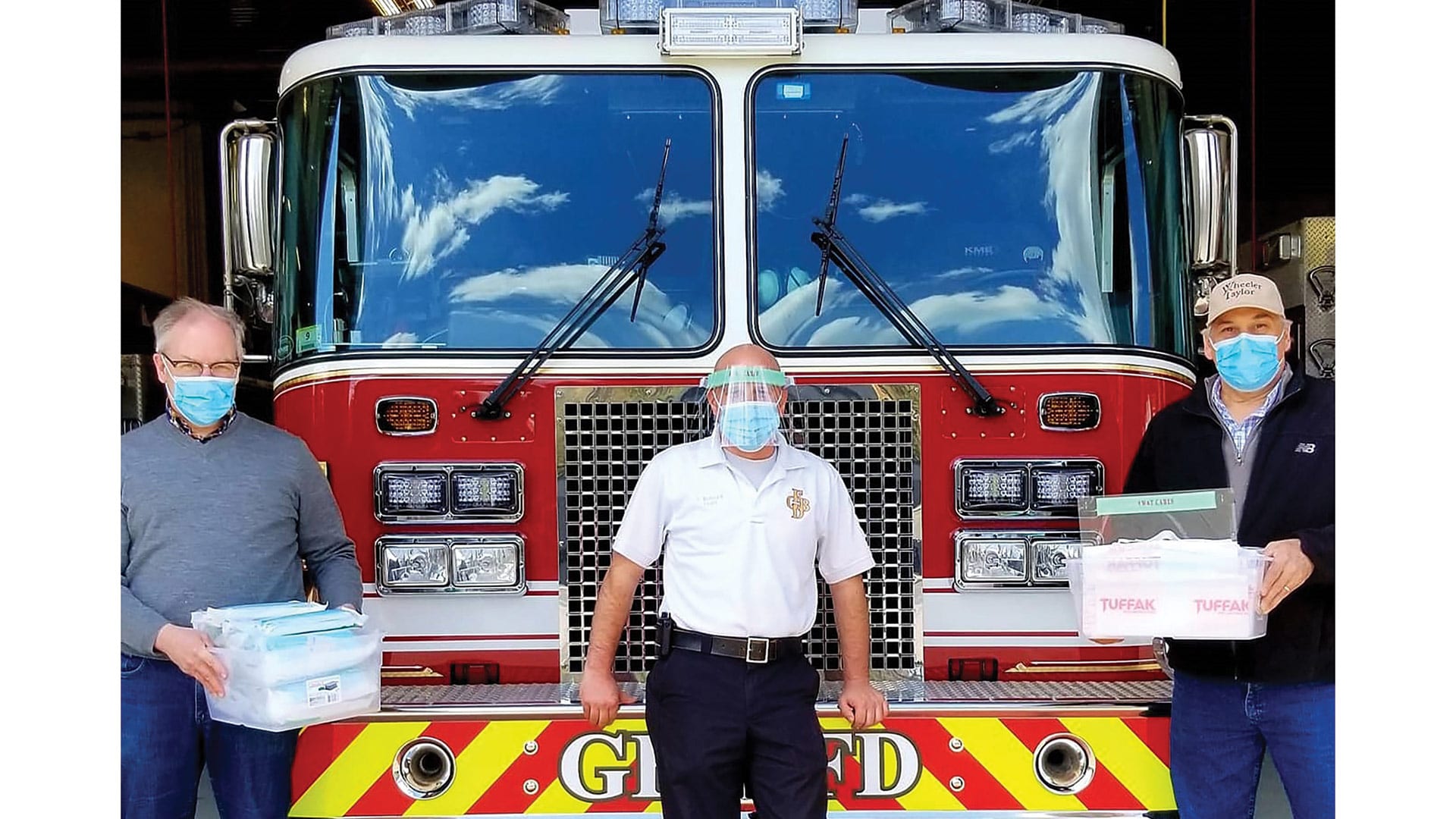 ---