Send your photos to: Picture This; c/o Joseph Bednar, The Healthcare News, 1441 Main Street, Springfield, MA 01103; or e-mail bednar@healthcarenews.com
---
Critical Assist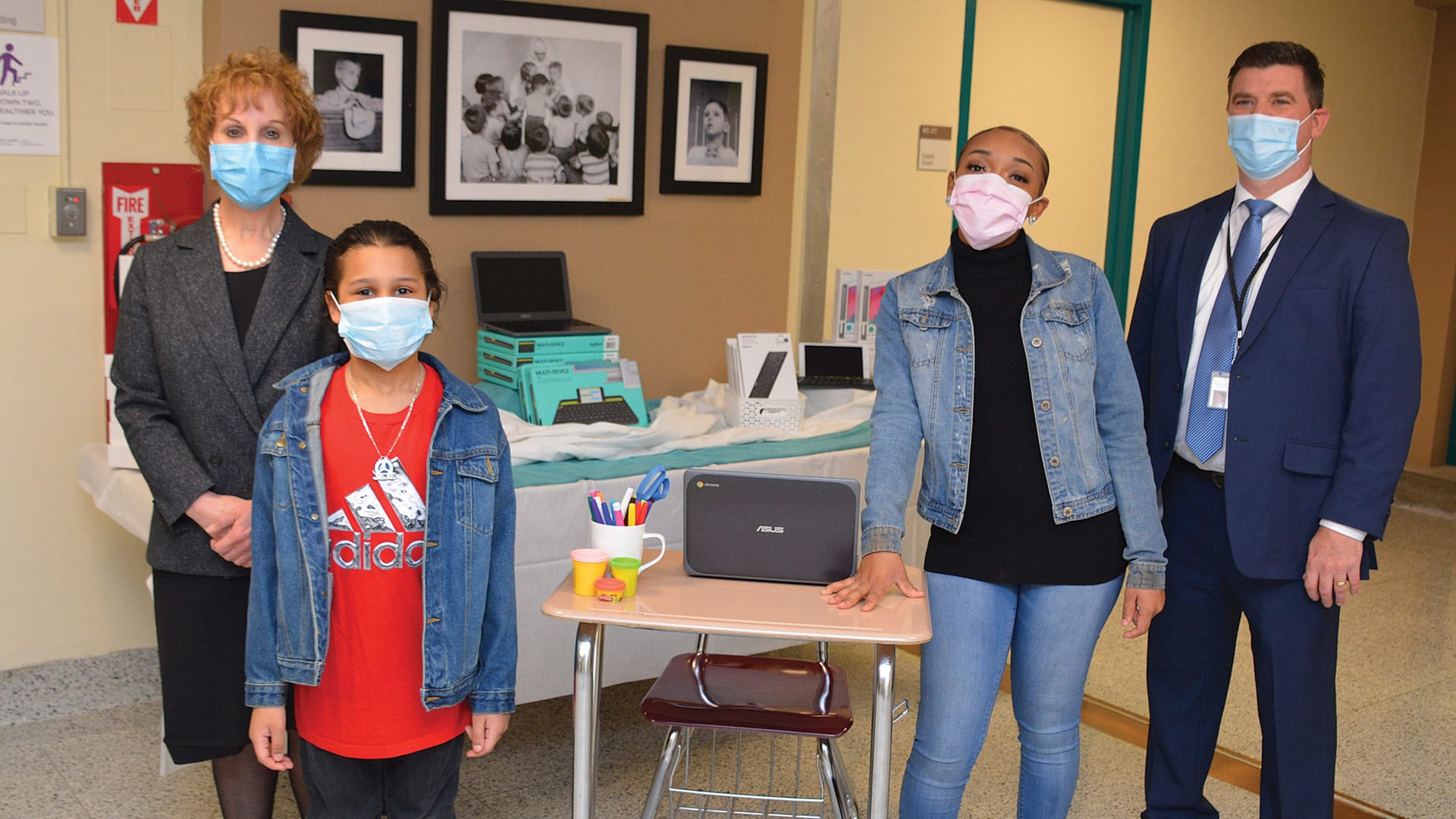 Vinny Del Negro, a Springfield native and former NBA player and head coach, and his wife, Lynn, recently made a donation to Brightside for Families and Children to purchase electronic devices to help children do their schoolwork remotely. Thanks to their donation and matching funds from an anonymous donor, Brightside was able to purchase iPads, Chromebooks, tablets, desks, chairs, and school supplies for the 120 children now receiving services. Pictured, from left: Deborah Bitsoli, president of Mercy Medical Center and its affiliates; Brightside clients Eli Reyes and Tyonna Hatcher; and Mark Paglia, executive director of Behavioral Health at Brightside.
---
Brush with Inspiration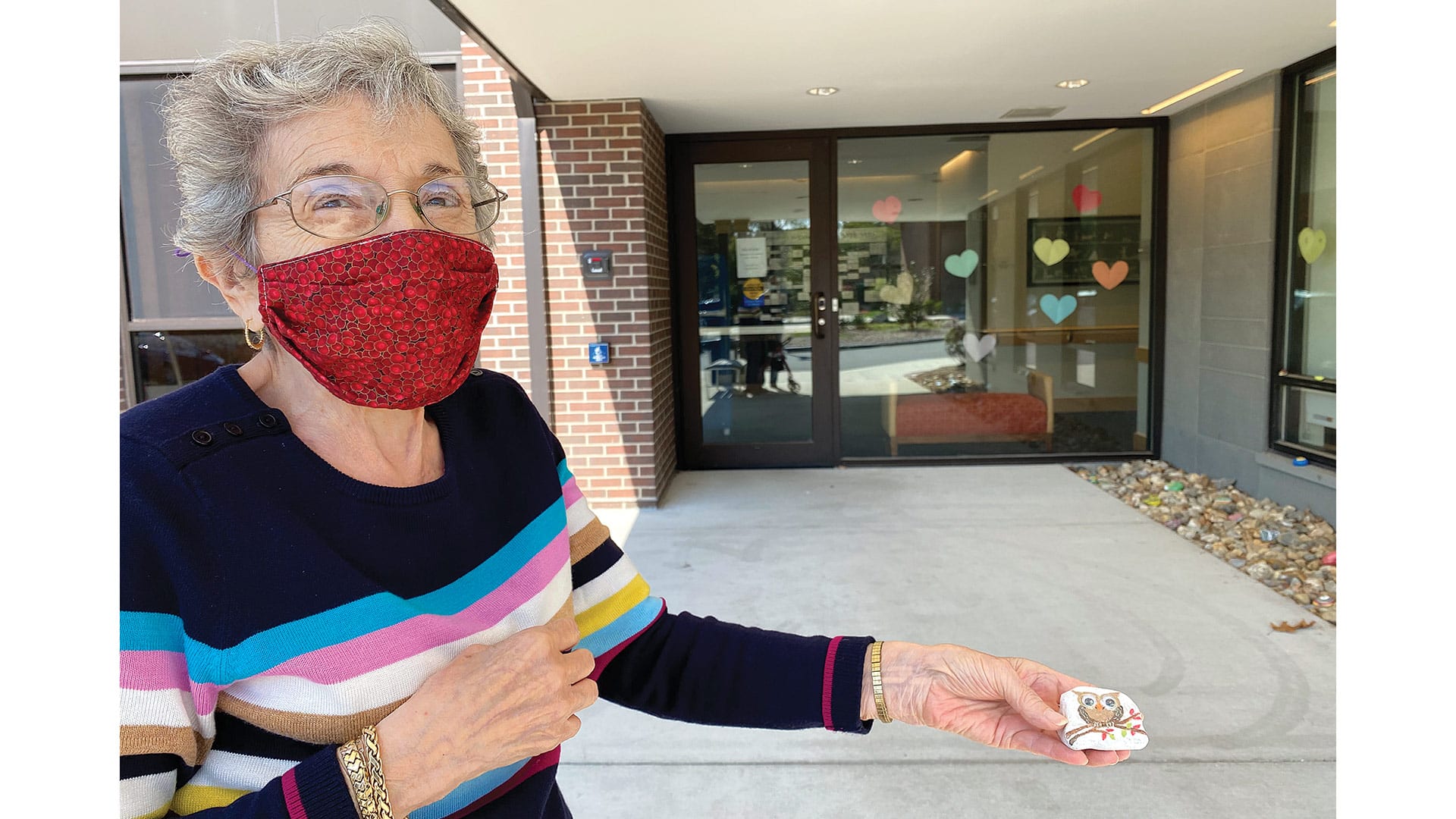 Outside the Sosin Center for Rehabilitation at JGS Lifecare in Longmeadow are brightly painted rocks of all sizes and shapes, decorated with painted images of hearts, birds, faces, and silly bugs. These painted stones are the handiwork of long-time JGS Lifecare volunteer Janice Lawrence, a resident of Genesis House, located on the JGS Lifecare campus. Her goal for people who see her handiwork? "I want them to be happy and feel good, knowing that they are entering a caring place and will soon be returning home to their families. I hope my painted stones help them do that."
---
Advancing the Patient Experience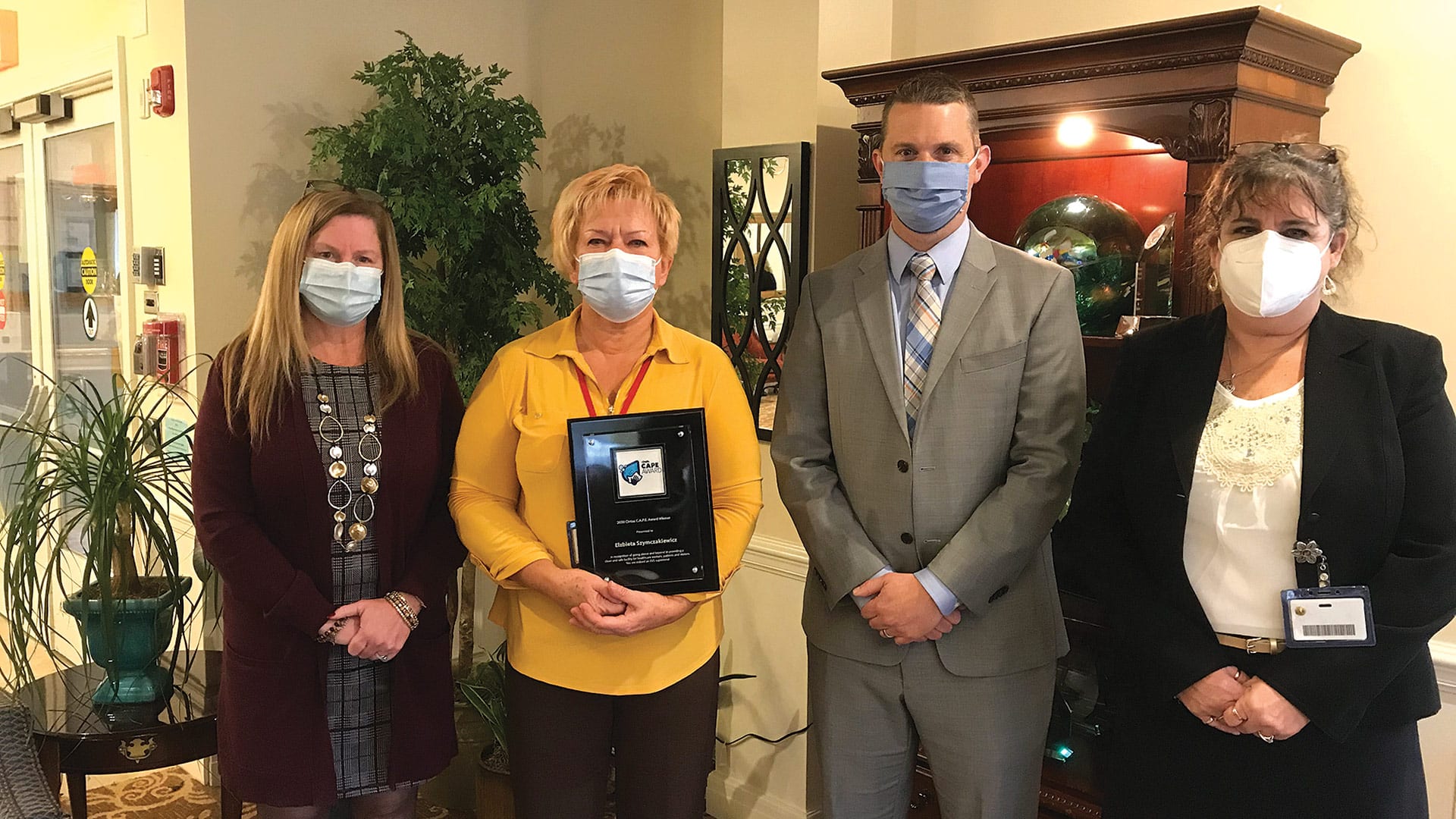 Hillcrest Commons Facilities Manager Elzbieta Szymczakiewicz and her team were recognized by Cintas Corp. with the C.A.P.E. (Cleaning to Advance the Patient Experience) Award, one of only eight recipients chosen from facilities across the country. Each winner was given $2,500, and another $2,500 donation was made to the nonprofit organization or charity of their choice. Szymczakiewicz donated the winnings back to Hillcrest Commons to invest in needed equipment. Pictured, from left: Delores Duncan, Hillcrest administrator; Szymczakiewicz; Jim Crowley, CINTAS Corp. major account manager; and Rosalee Lampro, Hillcrest assistant administrator.
---
Celebrating STEM Week
As a way to celebrate STEM Week in Massachusetts, the Red Sox Foundation and the Museum of Science in Boston partnered to distribute nearly 650 at-home science and engineering design-challenge kits to children at Springfield's Square One (pictured), the Lawrence YMCA, and the Lawrence Boys & Girls Club. The Try It! kits are a part of the virtual learning resources the museum has developed through its curricular division, EiE, and its MOS at Home digital platform, to provide families with all the materials needed to enjoy fun and engaging science education any time, any place.
---
Relief Measures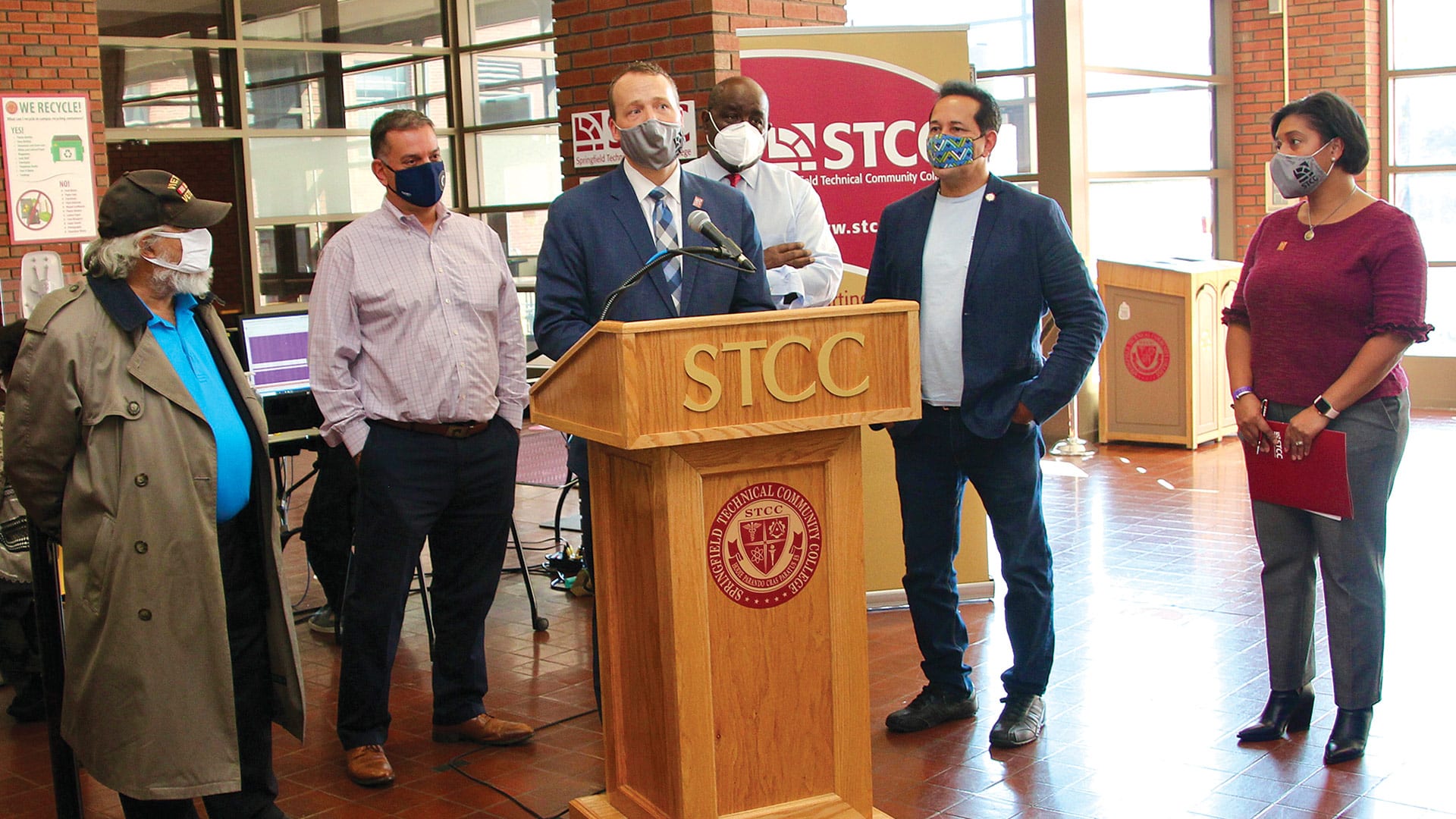 The state recently awarded Springfield Technical Community College (STCC) two grants totaling $661,691 for COVID-19 relief. The money will be used to help keep the campus safe during the pandemic, compensate faculty for their work developing online courses, and boost student aid. Pictured at the press conference announcing the funding are, from left, Herbie Flores, president and CEO of Partners for Community; state Rep. Angelo Puppolo Jr.; STCC President John Cook; state Rep. Bud Williams; state Rep. Carlos Gonzalez; and Denise Hurst, STCC's vice president of Advancement and External Affairs.
---