Search for a New Normal Brings Increased Stress and Anxiety
Coping and Hoping
By Mark Morris
As people adjust to life in a COVID-19 world, everyone is seeking some kind of "new normal." For many, this search, and the uncertainty it brings, is a journey filled with stress and anxiety.
Lauren Favorite, assistant program director at Behavioral Health Network (BHN), said some of her clients are experiencing an "onset of overwhelm," and they're not sure how to manage or cope with it.
"There's an overarching theme of fear and a feeling of being overwhelmed by everything," she said. With the constant flow of information, increases in COVID-19 infection rates, and concerns about how to keep oneself and others safe, it's not surprising people are suffering from stress and anxiety.
Sara Kendall, vice president of Clinical Operations for the Mental Health Assoc. (MHA), noted that, when people internalize all these various inputs, many of them scary, it doesn't take much to trigger an overreaction.
"It's like the straw that broke the camel's back, where just one more thing is too much."
COVID-19 has changed many aspects of life, including the grieving process when a person dies. While the death rate has risen due to the pandemic, funeral homes have severely reduced public services over concerns of spreading coronavirus. Dr. Joy Brock, director of the CONCERN Employee Assistance Program (EAP) at River Valley Counseling Center, said not being able to go through a normal grieving process brings stress and anxiety for many.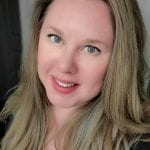 If we're counseling someone on the phone, it's hard to tell if they are upset or smiling, so we've been training ourselves to pick up different cues to see how they are doing."

Lauren Favorite
"Because people can't attend a funeral for a friend or relative, they struggle with how to handle their grief," she explained.
When normal support systems are taken away, even simple things that bring comfort, like visiting a friend, must now be done from a distance. For doctor and therapist visits, it means using telehealth to try to help people over the phone or through an online audio/video feed.
"A lot of the work in the behavioral-health field comes from assessing how a person is presenting to us," Favorite said. "If we're counseling someone on the phone, it's hard to tell if they are upset or smiling, so we've been training ourselves to pick up different cues to see how they are doing."
Screen Time
The behavioral-health professionals HCN spoke with all said telehealth is one area they didn't use a great deal before, but will likely remain an important part of their offerings long after COVID-19 is under control.
Several months ago, Dr. Elaine Campbell and her staff at River Valley Counseling Center were exploring different platforms for telehealth but hadn't made any firm decisions. Then COVID-19 hit.
"In a week's time, we went from having some knowledge to getting 180 clinicians up and running on telehealth," said Campbell, the senior program director for Outpatient Services.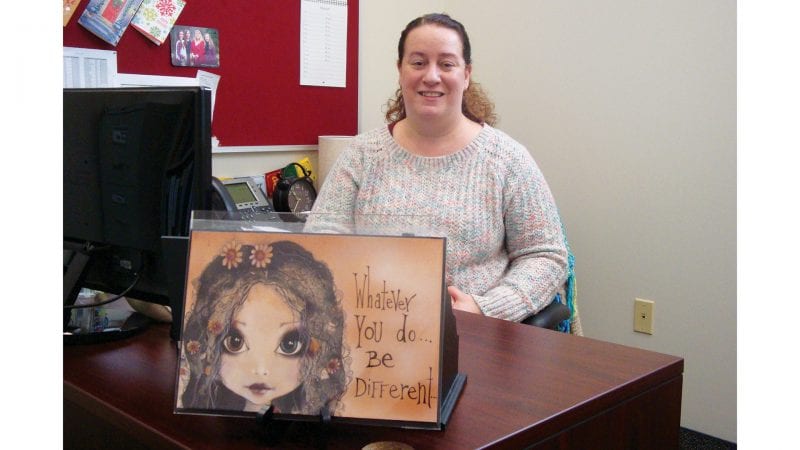 All of MHA's appointments are either on the telephone or through an online audio/video app. While in-person visits would be ideal, Kendall said, her staff has discovered several benefits by using telehealth.
"We've had people who are better at keeping their appointments and sometimes adding appointments because they feel safer on the phone or through our online app," she told HCN.
Brock added that telehealth over the phone works well when someone needs a fast response. "A client called and said, 'I need to talk to somebody today,' and we were able to say, 'here's a counselor; you can talk to them right now.'"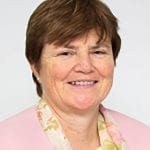 I tell parents all the time, their kids will be fine if parents offer reassurance and give them confidence that we'll all get through this."

Dr. Elaine Campbell
After five months, businesses are beginning to reopen, and workers are returning to their jobs, but the stress and anxiety due to concerns about COVID-19 remain. Going back to the workplace creates different challenges for different people. Many who work from home enjoy being with their family and not having a daily commute.
Kendall said has spoken with people who have developed new routines and have even boosted their productivity while working from home. "For these folks, going back into the workplace poses a feeling of risk and the fear of getting sick with the virus."
On the other hand, other workers who have been home are looking forward to returning to the office. Kendall mentioned a recent meeting with a co-worker who said it felt good to be around other adults again. "Sometimes it takes an event like COVID-19 to realize how meaningful the relationships with our colleagues is to a typical day."
As comforting as the home environment can be, sometimes it's too much of a good thing and can severely test relationships. Before the pandemic, Brock said, spouses and families were not typically on top of each other all day.
"Normally, we leave the house to go to work, and it's exciting to see each other again, and we go out and do things in the community," she said, adding that, while sheltering in place is a physically healthy thing to do, all that togetherness can be a challenge for some relationships.
"Sometimes the psychological stuff we've been ignoring for a while can bubble up, and issues that had been fine in the past are now a problem."
A Child's Perspective
As adults work on their stress and anxiety, they are often doing so in front of their children, who are stuck at home, too.
"Kids are amazingly resilient as long as parents aren't losing it themselves," Campbell said, adding that it's essential for parents to be aware of their stress and anxiety and moderate it for their children. "I tell parents all the time, their kids will be fine if parents offer reassurance and give them confidence that we'll all get through this."
An added stressor for many parents is suddenly becoming their children's teacher. It's not uncommon for children of different ages in the same household to have very different school settings, a daunting challenge that parents feel ill-equipped to handle. Kendall said parents she speaks with feel pressure about their children's performance in school, as well as responsible — or even guilty — if it doesn't meet expectations.
"We try to remind people, 'your kids are safe, you are safe, and you're doing the best you can.'"
An additional stressor for parents has cropped up recently in the public discussion about whether or not to reopen schools. Parents want to make the most informed decision in the moment, but Kendall said that's tough when trying to plan something several weeks out.
"We are advising families and children to take any information they receive lightly," she added, "because it could change several times between now and September."
Understanding what's best for each child can be a process of trial and error. Favorite said one key to bringing stability to a child's life is structure and routine. She and her staff use something called solution-focused brief therapy.
"The short version of this is, if something's working, do more of it. If something is not working, try something else," she explained, adding that this technique is worth the effort because, when a child's emotions are well-managed, it's easier for parents to focus on the day-to-day needs of the family.
Favorite said the technique also works for adults when their mental health begins to suffer from consuming too much news. "We advise people to only check the news once a day, or once a week," she said. "Or only check the news after someone else has reviewed it so you have someone to talk to about it."
Another key to navigating these times is the ability to be flexible, Campbell said, adding that those willing to try new things will often fare much better than those who are rigid or set in their ways.
"We're all reinventing ourselves five times a day," she said. "Businesses are doing this too, such as distilleries making hand sanitizer and restaurants offering takeout when they never did before."
Flexibility also means finding new ways to connect with people. Favorite noted that people are finding creative ways to follow safety guidelines and still interact. From biking or walking while wearing masks to cocktails with co-workers over Zoom, she said social distancing does not mean social avoidance.
"It might look and feel a little unusual, but I would argue that social encounters are still available, just in a different way."
Helping Hand
During COVID-19, people are out of their old routines, and Brock sees that as a rare opportunity. Through the CONCERN EAP, she and her staff teach people basic skills for how to manage their anxiety in the moment, as well as encouraging them to shift their thoughts to things that matter most.
"If family is important to you, then now is the time to make those relationships really rich," she said. "It's a chance to look at your life and say, 'what do I want to be different?' — then hunker down and focus on that rather than the things we can't control."
This is also an opportunity to reassess what Kendall calls our "drive-thru culture."
"We're acclimated to doing things and moving along quickly so we can always be productive," she said. "COVID-19 has put a huge pause on things because you can't be as productive at work if you're also trying to educate your kids."
She added that this may be the time for a new definition of productivity. "Maybe being productive means getting to know my kids better because I'm around them more."
Five months into dealing with COVID-19, Campbell suggested that now might be a good time for those who are struggling to engage with a mental-health professional. "For some people, seeking help still carries a stigma, but that's removed with telehealth because it's as simple as speaking with someone over the phone or online."
Favorite reflected that point by referencing a famous quote from Fred Rogers, who said that, as a young boy, he would see scary things in the news, and his mother would tell him, "look for the helpers. You will always find people who are helping."
Brock's clients have been sharing their fears and wondering if and when the COVID-19 times will end and what the new normal will look like. "I suspect that things will come back around, and we're going to find that our new normal isn't as terrifying as we're making it out to be."
In the meantime, as the new normal brings new fears, Mr. Rogers' advice still applies: look for the helpers.