The Heroes Have Been Identified
And They Will Be Saluted at the Oct. 17 Banquet at the Sheraton
The scores have been tabulated, and the Healthcare Heroes for 2019 have been identified.
They are being interviewed and photographed by the team at HCN, and they will be profiled in the magazine's September issue. And they will be saluted at the annual banquet on Thursday, Oct. 17 at the Sheraton in Springfield.
This is the third year for the recognition program, which recognizes true heroes in seven categories: Lifetime Achievement, Health/Wellness Administration, Emerging Leader, Community Health, Innovation in Healthcare, Collaboration in Health/Wellness, and Patient/Resident/Client Care Provider.
More than 80 nominations were submitted across these seven categories, and a panel of three judges had their hands full determining which ones stood out the most in each realm.
Those judges, including two of last year's honorees, are: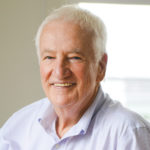 • Bob Fazzi, retired founder and managing partner of Fazzi Associates and Healthcare Hero in the Lifetime Achievement category for 2018. Fazzi has been a leader in home care and hospice for nearly 40 years. Prior to starting his own company, he was the first director of the Center for the Study of Institutional Alternatives, now known as the Center for Human Development.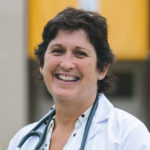 • Mary Paquette, MS, RN, FNP, director of the Dexter Center for Health and Wellness at American International College (AIC). Paquette has dedicated herself to the field of college health for two decades while working in emergency medicine at several area hospitals. She transformed Health Services at AIC into a comprehensive health clinic, which led her to receive the Healthcare Heroes Award in the Provider category in 2018.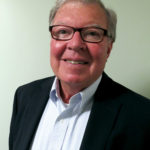 • Alan Popp, MS, president and CEO of the Mason Wright Foundation, which operates Mason Wright Senior Living, Colony Care at Home, and Bright Futures Early Learning Center. Popp previously served as head of a college-preparatory school, and for more than 17 years as a consultant to more than 200 nonprofits, most in the health and human-services fields.
Tickets for the Healthcare Heroes gala are now on sale. To purchase tickets or for more information, go HERE.
Sponsors for this year's program are American International College (presenting sponsor), Baystate Health/Health New England (presenting sponsor), Comcast Business (partner sponsor), Development Associates (partner sponsor), Bulkley Richardson (supporting sponsor), Design to Finish (supporting sponsor), and Elms College (supporting sponsor).