Associate of Science in Nursing; Springfield Technical Community College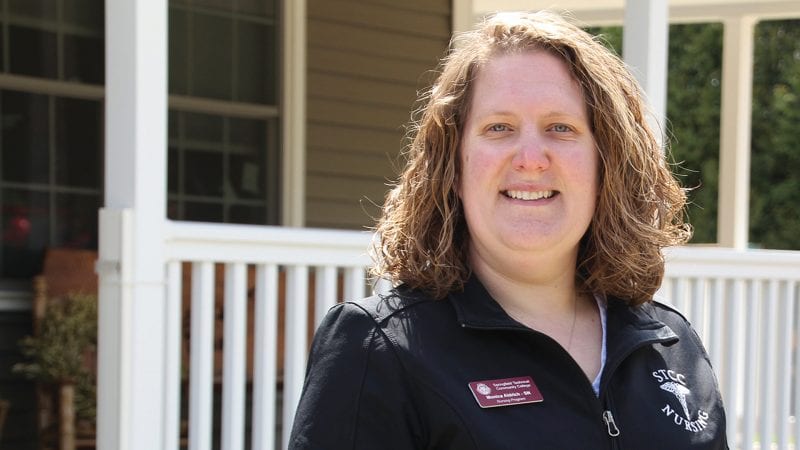 What did you first want to be when you grew up, and why did you eventually become interested in nursing? I first wanted to go to medical school, but got two bachelor's degrees from Springfield College — in sports biology and emergency medical services management — and have been working for the last 14 years as a firefighter and paramedic in Amherst. I have always had a love for medicine and an urge to continue to advance my career in medicine. My husband encouraged me to go to nursing school, as I had shown an interest since he met me.

Where do you expect to work? I would love to work in an emergency department and eventually, with some years of experience, a trauma center or ICU.

What elements of the profession do you find most interesting? I have always had a love for medicine, the body, and how it works. I love the challenges that nursing and medicine can present. You have to stay sharp and on your toes. I truly love taking care of people and learning their stories while trying to make their situation a little bit better.
What was your educational experience like at STCC? STCC was rigorous, but a great environment. They made it clear early on that you had to apply yourself to be successful.
What three words best describe you? Driven, motivated, and — most importantly — mom.

What do you like to do in your spare time? My family (husband and two kids) and I love to spend our time outdoors exploring, hiking, and gardening.
Who inspires you, and why? My grandmother was an inspiring woman who raised eight kids with her husband and worked as a nurse until she was 80 years old. She was truly an amazing woman.