Associate of Science in Nursing; Holyoke Community College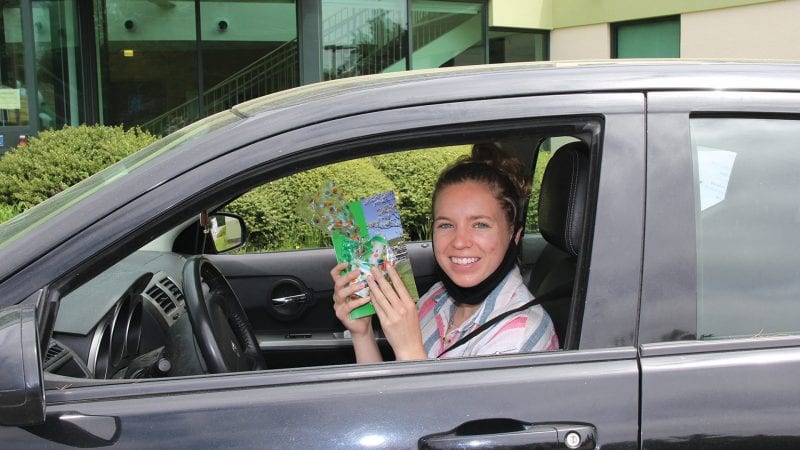 What did you first want to be when you grew up, and why did you eventually become interested in nursing? I wanted to be a vet when I grew up. I became interested in nursing because I saw nursing as an opportunity to help people and show kindness. I always believed in the power of kindness. In our lives we are gifted with so many opportunities to choose to do good and help others.

Where do you expect to work? I actually found and started working at a job before I graduated. Around the end of March, I accepted a position on the newly formed healthcare team for Agri-Mark. I am helping to monitor and preserve the health of their workforce during the COVID-19 pandemic. This job has been a great opportunity to gain experience and to lend community support. I am still on the search for a permanent position.

Is there a particular nursing specialty that interests you, and why? Pediatrics is the nursing specialty I feel most drawn toward. I have worked with children for the past 11 years as a swim-lesson instructor, camp counselor, and lifeguard. When given support, children have an ability to overcome almost any obstacle, and it amazes me every time.
What elements of the profession do you find most interesting? I'm still just getting my bearings in nursing, but I am fascinated by the transition of care and education. In clinical, I listened to my patients' needs, values, and preferences in order to provide information and encourage healthy changes.

What was your educational experience like at HCC? HCC has given me a great foundation in nursing. It has been huge challenge, but I would do it all again for the great relationships I have made during my time in the nursing program. HCC has high standards for excellence but has always provided me with an abundance of support. The faculty at HCC are devoted to helping their students.

What three words best describe you? Kind, thoughtful, passionate.

What do you like to do in your spare time? I have an interest in sustainable agriculture and like to garden and care for the animals on my farm. I enjoy being outdoors, reading, or spending time with family and friends and training sled dogs in the winter.

Who inspires you, and why? The people in my life — family and friends — inspire me every day. I am inspired by many great people I have read about in books. Dr. Jane Goodall's dedication to peace was a huge inspiration for me in my adolescence and still continues to inspire me.

What fictional character do you relate to most, and why? It depends on the day. Today, I relate most to Will Parry from the fantasy novels of Philip Pullman. His character is devoted to protecting those he loves.