Associate of Science in Nursing; Greenfield Community College
What did you first want to be when you grew up, and why did you eventually become interested in nursing? When I was young, I was convinced I would become a professional athlete, and I originally completed a bachelor of science degree to become a town or city planner. After a few unforeseen changes in my life, I ended up working in a group home for men with acquired traumatic brain injuries. It was here I learned how to provide around-the-clock care and began to be interested in becoming a nurse. I have also been inspired by members of my immediate and extended family who have chosen a career in healthcare.
Is there a particular nursing specialty that interests you, and why? I plan to begin my career working on a medical-surgical unit in a community hospital. Eventually, it is my goal to become a visiting nurse. That type of nursing is a calling to me, I believe because it is where I hope healthcare chooses to expand in the future. I like the idea of caring for people where they are most comfortable, in their homes.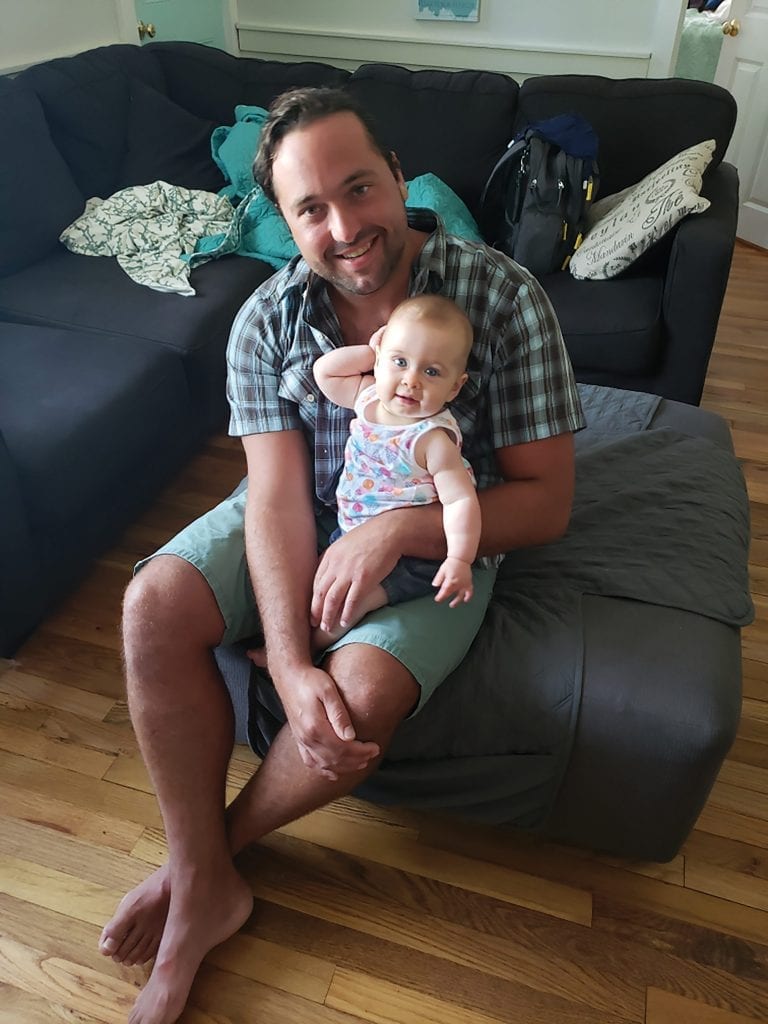 What are you most passionate about when it comes to your chosen field? I believe being a nurse will allow me to experience the most satisfying and rewarding human experiences. I enjoy connecting with people and helping facilitate a plan of care in which they can take control and achieve the best possible patient outcomes. Ultimately, nursing is all about the individual patients, and becoming their reliable team member is an honor.
What three words best describe you? Reliable, open, aware.
What was your educational experience like at GCC? Greenfield Community College is a gem of a school for many reasons. When I considered choosing a nursing program, I immediately set my sights on the nursing program there because I had already had wonderful experiences when I attended about a decade ago. The nursing educators there were extremely knowledgeable and supportive all the while having the ability to push me to strive to be my best and make the most of my experience. I will be testing to become a licensed registered nurse.
What do you like to do in your spare time? I am an avid runner. I enjoy running in the northern Pioneer Valley because of the many scenic routes, challenging hills, and fresh air. Why do I run? So I can eat, of course! I also enjoy preparing my own meals and sharing them with my loved ones.
What fictional character do you relate to most, and why? Baloo, from the original animated Disney movie, The Jungle Book. Despite his flaws, he is a fun and loving leader who summons his bravery to help his friend.
Who inspires you, and why? My classmates have inspired me, especially over the last few months, with the challenges they have all faced and overcome in the midst of a life-altering pandemic.