BHN's Succession Plan Focuses on Effective Response to Change
Transition Game
By George O'Brien
When asked how long the current transition in leadership at Behavioral Health Network (BHN) has been a work a progress, Steve Winn, who will assume the helm from Kathy Wilson in late June, said it's been about a year now.
He then corrected, or clarified, himself in some respects.
"Actually, it's been going on for 25 years, really," said Winn, BHN's chief operating officer, in reference to the date he joined the nonprofit as a vice president.
By that, he meant that, while he didn't join this multi-faceted, $118 million regional provider of comprehensive behavioral-health services for adults, children, and families with the intention of one day sitting in the corner office, in most all ways he's spent the past quarter-century essentially preparing for such an eventuality. And over the past several years, he became the clear and obvious choice to take that role, said Wilson, adding that the ongoing transition efforts provide a poignant reminder of the importance of succession planning, especially for an organization as large and far-reaching as BHN.
"The board of directors has been working on a transition plan from me to someone else for a number of years now," Wilson explained. "And early on, the board developed a comfort level that Steve had the potential to be the next CEO based on his credentials, experience, and success here."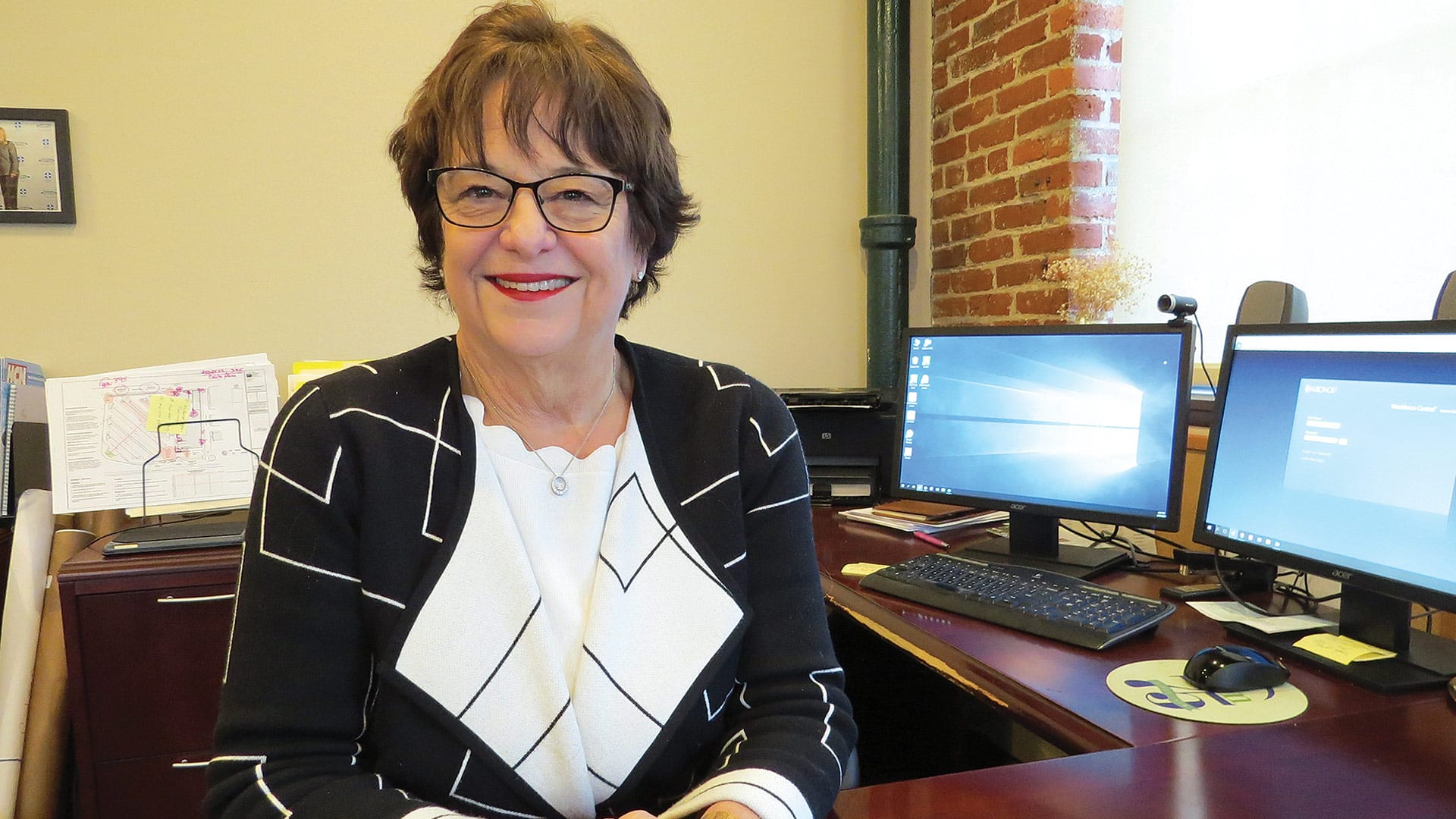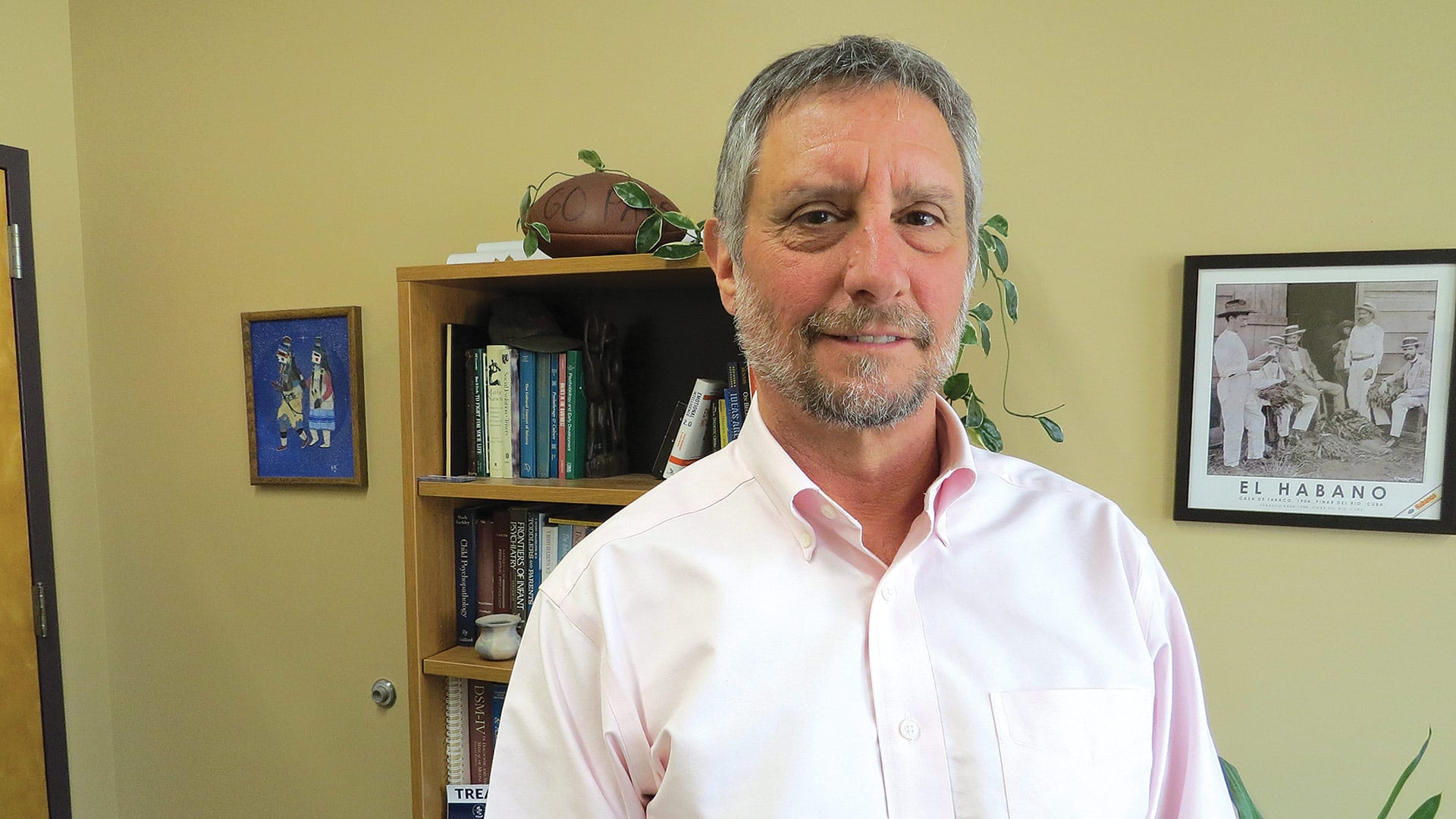 Elaborating, Wilson said she and Winn have worked effectively at the top of a large team in leading the agency to continued expansion and the creation of a number of new programs in recent years — it now boasts more than 40 locations across the four counties of Western Mass. and 2,000 employees — with Winn handling what she called the 'clinical' aspects of some initiatives, and her leading the 'business' side of the equation.
"Between the two of us, we really crafted mergers and a growth plan together," she explained. "Steve being a clinician, a Ph.D. psychologist, he could really do the program-development piece, and I could complement that with the business-plan development, and if it needed real estate, do the real-estate-development piece; he finds a program and says, 'this is what we're going to do,' and I find the property, do the contract negotiation … we were a team, a very, very good team."
And they will be for another few months, although the team will eventually be changing. What won't change are the mission or the many challenges involved with meeting it, and this is why a smooth transition is important. Indeed, while predicting the future — and even creating a strategic plan more than a year or two in duration — is difficult, it's becoming increasingly clear that agencies like BHN can succeed only through size, diversity of programs, and the ability to move quickly to respond to new and changing needs within the community.
"You have to be big, you have to have comprehensiveness," said Wilson, who was honored by HCN and BusinessWest as a Healthcare Hero in 2019 in the Lifetime Achievement category for her 36 years at BHN and untiring work to serve the region's residents. "And you have to have a continuum of service delivery because the funding structures are not adequate to sustain small organizations. You need internal capacity to assess and analyze and predict and project — all those things are critical to be able to do business in this environment, and you can't do that on a small budget."
"The board of directors has been working on a transition plan from me to someone else for a number of years now. And early on, the board developed a comfort level that Steve had the potential to be the next CEO based on his credentials, experience, and success here."
Winn agreed, and said that, above all else, agencies must be able to pivot, meaning they have to be able to move quickly and adjust to changing needs within the community and changes in how best to deliver these services.
"We see a pretty steady progression of fewer smaller agencies and more consolidated, larger agencies," he explained. "And people are telling us that the successful agency of the future will be able to deliver outcomes that are important, both in terms of the progress that the people that we serve make and the financial interest of our payers, and that successful agencies will be relying more on their information systems to manage data that will enable them to better able to pivot and make the changes needed to be successful."
For this issue and its focus on behavioral health, HCN talked with Winn and Wilson about the transition at BHN and how they expect it to be a smooth one. In the course of doing so, they also spoke about this changing landscape in healthcare and community services and how this agency is responding proactively to it.
Toward a Successful Succession
Turning the clock back 25 years, Winn acknowledged that he came to the organization largely as a way to return to the Northeast and be closer to family.
"I didn't know much about BHN, but saw this as a mechanism to get back to this area," he said, noting that, after finishing his training at Yale and its Child Studies Center, he took a job at the medical school at the University of New Mexico at Albuquerque.
As noted earlier, he didn't arrive at the agency and begin work as a vice president overseeing the Child Guidance Clinic and the Agawam Counseling Center with expectations to stay a few decades or more. A few years was more what he was thinking.
"It was more of an administrative position than I had ever held — I was a clinician before that," he told HCN before deploying some humor to make his points. "I thought I'd come here, they'd figure out that I didn't know what administration was, and I would figure out I didn't like it, and it would give me the opportunity to look for a job I really liked. So I guess I'm still in transition because I haven't found something I like better."
As he elaborated and talked about why he has stayed for 25 years, his comments speak volumes about how BHN has approached the process of growth, evolution, and pivoting to meet the needs of the community — and also how he intends to continue operating in this manner.
"From the very first time I met with Kathy's leadership team, it was clear that, with any important decision, the two questions that get asked first are 'what would the impact be on the people we serve?' and 'what would the impact be on our staff?'" he explained. "And that reflects values that have kept me happy and that I've found to be important."
Winn said his responsibilities will obviously change as he becomes president and CEO, and there will be some adjustments to other administrators' job descriptions as well. But the basic mission will remain the same, as will the broad challenges.
Most of these involve finding ways to effectively and economically address the many social determinants of health and the impact they have on the communities being served by BHN, while also positioning the agency to succeed at a time of change and uncertainty in healthcare, as noted earlier.
These assignments have largely involved growth, both organically and through mergers, such as the recent one with the Carson Center for Adults and Families in Westfield, but it's what would be classified as smart growth, meaning it made sense for the agency, its staff, and the community being served.
When asked about the approach to achieving this growth and evolution, Wilson explained it this way:
"You always have to keep the focus on what it's about — and it's about a person whose life needs to have some help and support to have a quality or to manage effectively the social determinants of their health," she said. "That means you need to have a job, you need to have physical health, you need to have economic health, housing stability, food stability — all those things are what make any one of us a contributing member to our families and to our communities.
"All that has to come together in a way that blends well and allows for growth and the well-being of individuals and their family members," she went on. "If any of those is stressed or not in good shape — if you're homeless, for example — it's really hard to live a quality life."
Bringing all those elements together, removing stress, and creating progress for individuals and families is the informal mission of BHN, she continued, adding that the emphasis is on looking at the whole person and addressing everything from behavioral health to job skills; from addiction issues to food insecurity.
And continuing this focus without interruption is the primary inspiration behind working diligently for a smooth transition, said both Wilson and Winn, adding that there are clearly other challenges as well.
One of them involves putting a team together to provide these services. Indeed, like most all sectors, healthcare and social-service agencies are struggling to find and retain talented help as the job market tightens and Baby Boomers retire. And the situation is exacerbated by largely inadequate reimbursement levels that limit what such agencies can pay their employees.
"We need to have people who have passion for the work we do and are really mission-conscious — you're not in this business to make money," said Wilson. "And what we struggle with is being able to pay people fair wages, because what we're paid doesn't always allow us to do that."
Elaborating, she said there is often a $10,000 to $20,000 gap between what BHN can pay a care provider such as a licensed social worker and what a hospital might be able to offer.
Moving Forward
Summing up the time and the situation, Wilson said it is imperative, for all those reasons mentioned above, that this transition be as seamless as possible and that there not be any interruptions to the ongoing process of meeting BHN's mission and evolving to meet community needs.
That's why succession was such a priority for the agency's board and why these two believe a smooth transition will be achieved.
"I think Kathy has done a great job of delegating responsibilities to me over the years so that I would continue to develop," said Winn. "And so I've learned most facets of the BHN business, and at this point it feels like a smooth transition."
These sentiments explain why he believes this transition really has been 25 years in the making.