Send your photos to: Picture This; c/o Joseph Bednar, The Healthcare News, 1441 Main Street, Springfield, MA 01103; or e-mail bednar@healthcarenews.com
---
Need a Lift?
Baystate Wing Hospital and Quaboag Valley Community Development Corp. recently announced the funding of a new Quaboag Connector van dedicated to providing transportation to convenient-care and primary-care services for area residents. The curb-to-curb service will provide non-emergency medical transportation, allowing patients to request rides to and from medical appointments at Baystate Wing Hospital facilities. Pictured, from left: Jan Mayforth, chief financial officer, Baystate Wing Hospita; Molly Gray, president and chief administrative officer, Baystate Wing Hospital;  Stuart Beckley, Ware town manager; and Melissa Fales, Quaboag Valley Community Development Corp.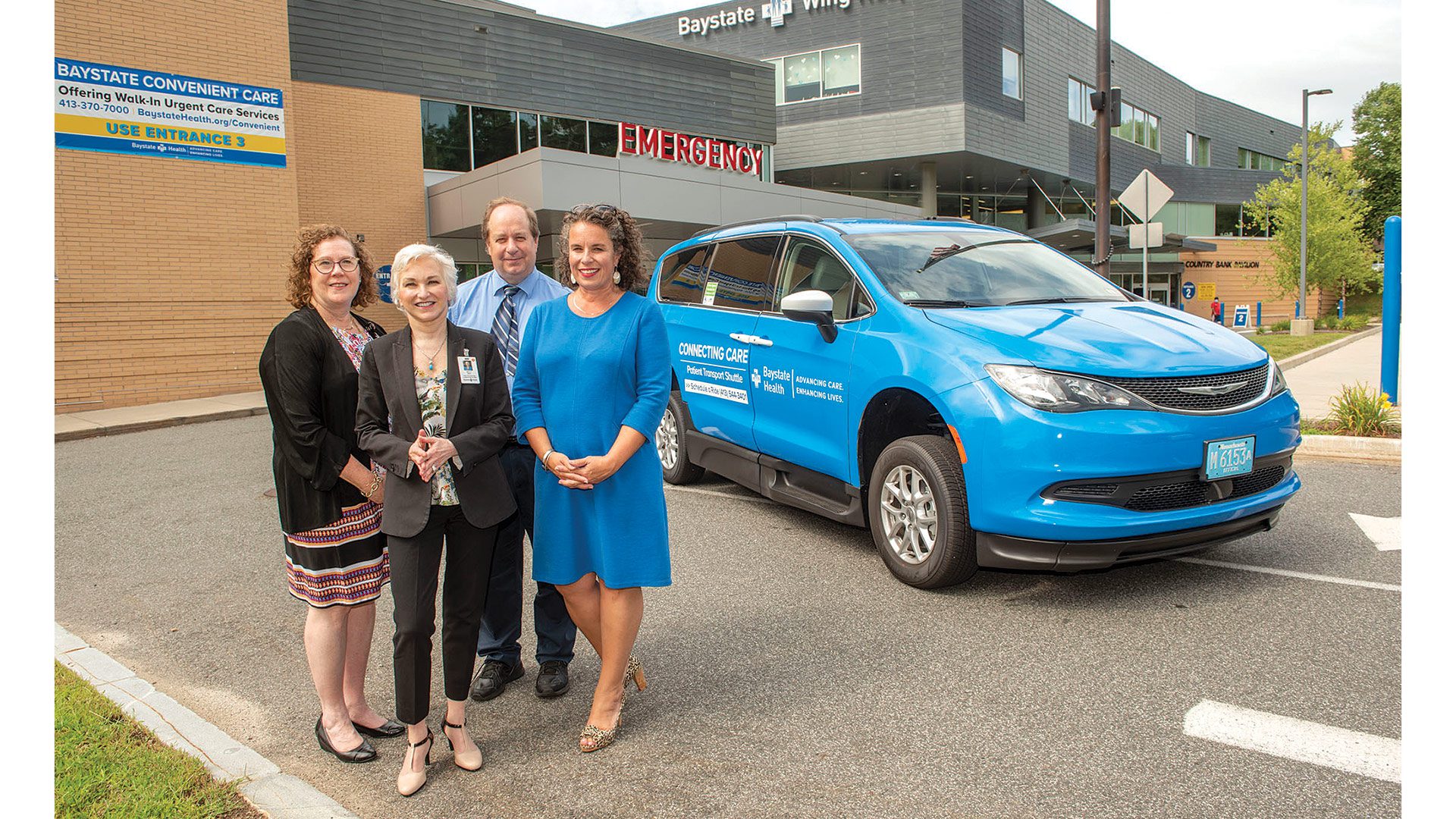 ---
Fore the Kids
Professional Drywall Construction Inc. (PDC), a commercial drywall company headquartered in Springfield, raised $45,500 for Baystate Children's Hospital at its sixth annual PDC Charity Golf Tournament on Sept. 8 at Southampton Country Club. The tournament featured an 18-hole round of golf, lunch, and a dinner reception. A total of 108 golfers participated in the tournament, and nearly 40 sponsors helped PDC surpass its fundraising goals. Pictured: PDC Owners Nick Shaink and Ron Perry with representatives from Baystate Children's Hospital. (Photo by Market Mentors)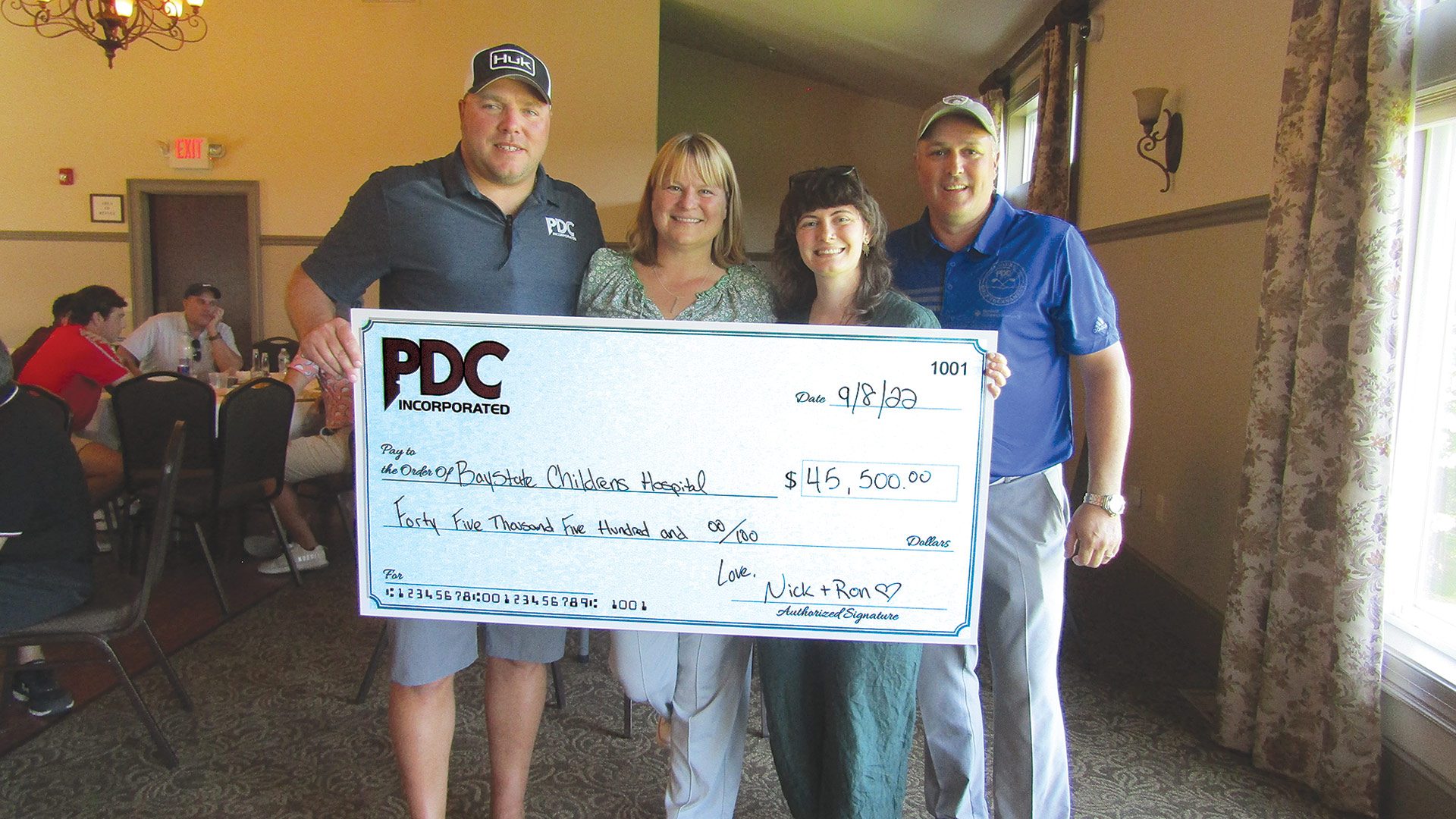 ---
Supporting Healthy Kids
For the second consecutive year, the Enterprise Holdings Foundation has awarded funding to support Square One's Campaign for Healthy Kids. This year's gift totaled more than $14,000. Last summer, Enterprise Holdings launched its inaugural local ROAD Forward grants to nearly 700 nonprofits, addressing social and racial equity gaps facing youth and families in local communities. Pictured: Shawn Fleming, group Human Resources manager at Enterprise Holdings, presents the check to Square One President and CEO Dawn DiStefano (left) and Kristine Allard, vice president of Development & Communication.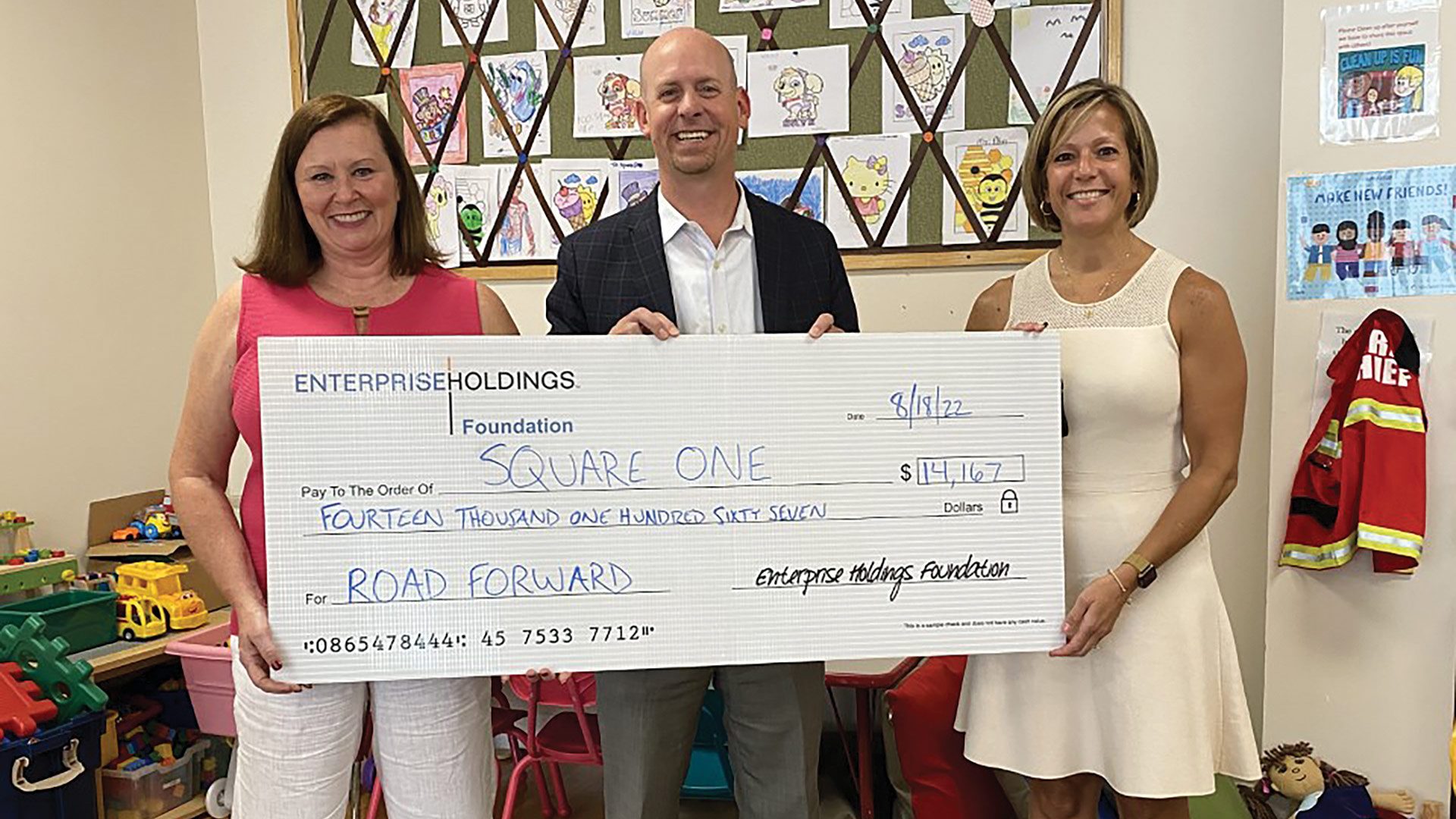 ---