Send your photos to: Picture This; c/o Joseph Bednar, The Healthcare News, 1441 Main Street, Springfield, MA 01103; or e-mail bednar@healthcarenews.com
No Shave November
TommyCar Auto Group joined forces with the Hampshire County Sheriff's Office and Sheriff Patrick Cahillane for their No Shave November campaign to raise awareness and funds for the Dana-Farber Cancer Institute. This year, the Sheriff's Office raised $2,440, which was matched by TommyCar Auto Group. In addition, TommyCar customers were also able to donate their TommyCar rewards points (which can be earned through vehicle servicing and spent toward a new car), adding another $3,736 for a grand total of $8,616, topping last year's tally by $2,700.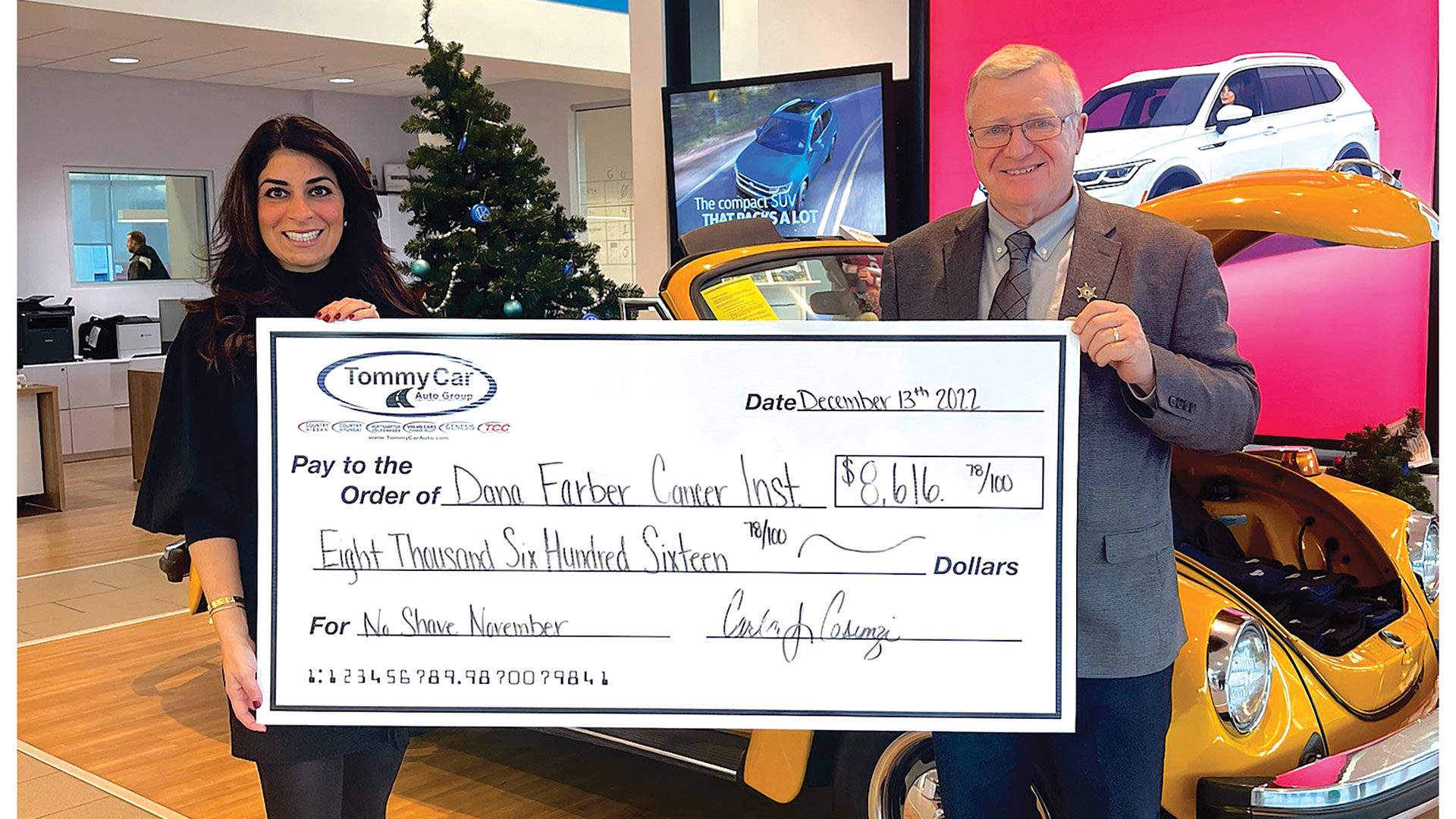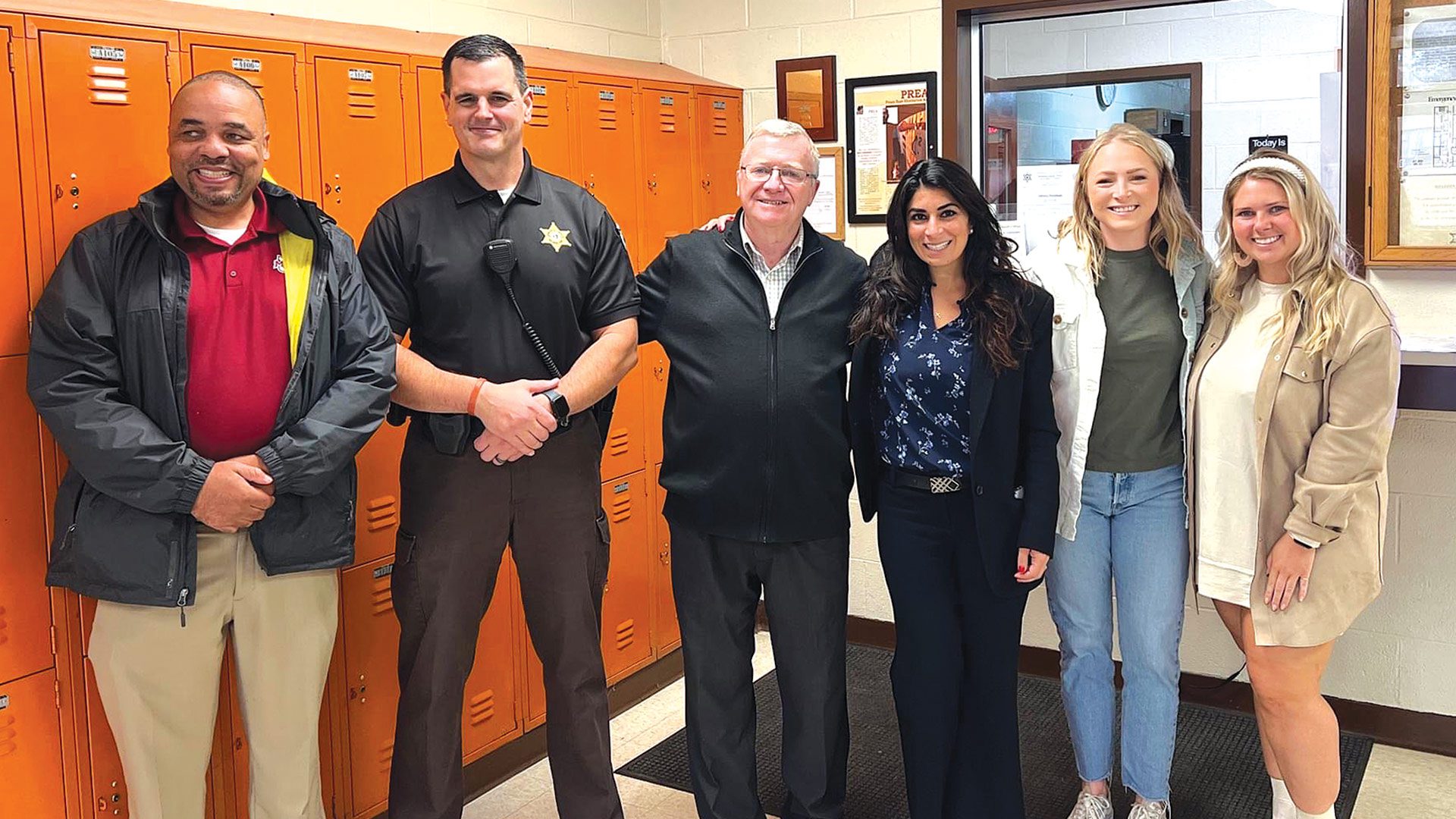 ---
---
Holiday Party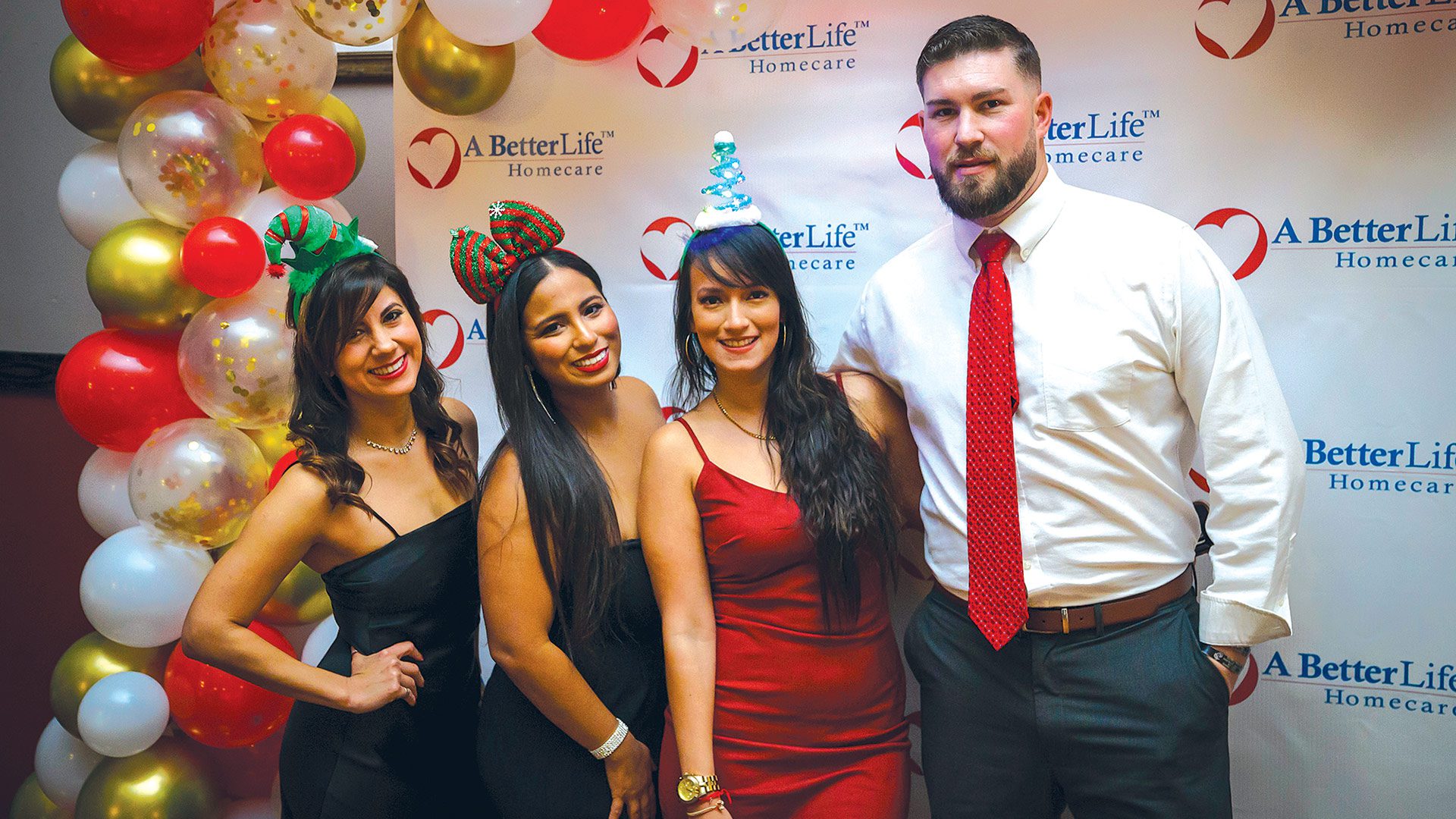 On Dec. 9, A Better Life Homecare celebrated its annual holiday party among community partners and employees. This yearly event shines a spotlight on community unity and celebrates partnership efforts among healthcare providers, community organizers, and social organizations looking to create a positive impact in the region. "It is a great opportunity to build a stronger community, recognize our employees and thank our community partners for helping us service those most vulnerable in our community," said Claudia Lora, Communications & Business Development director.
---
Trees of Hope
Ronald McDonald House of Springfield and partnering sponsor Gary Rome Hyundai raised $175,686 through the second annual Trees of Hope event, far surpassing last year's tally of $126,823. Pictured, from left: Cathy Riley of Gary Rome Hyundai (GRH); Rosemarie Zello and Celine Hamilton Quill from Ronald McDonald House (RMH); Brianna Zemrock, Daisy Rome, and Gary Rome from GRH; RMH Executive Director Michelle D'Amore; and Dara Davignon and Brittany Zabielski from GRH.
---
Looking Up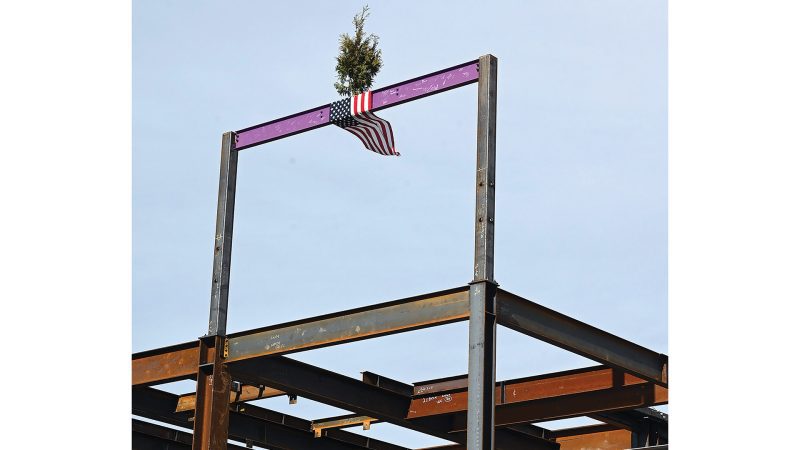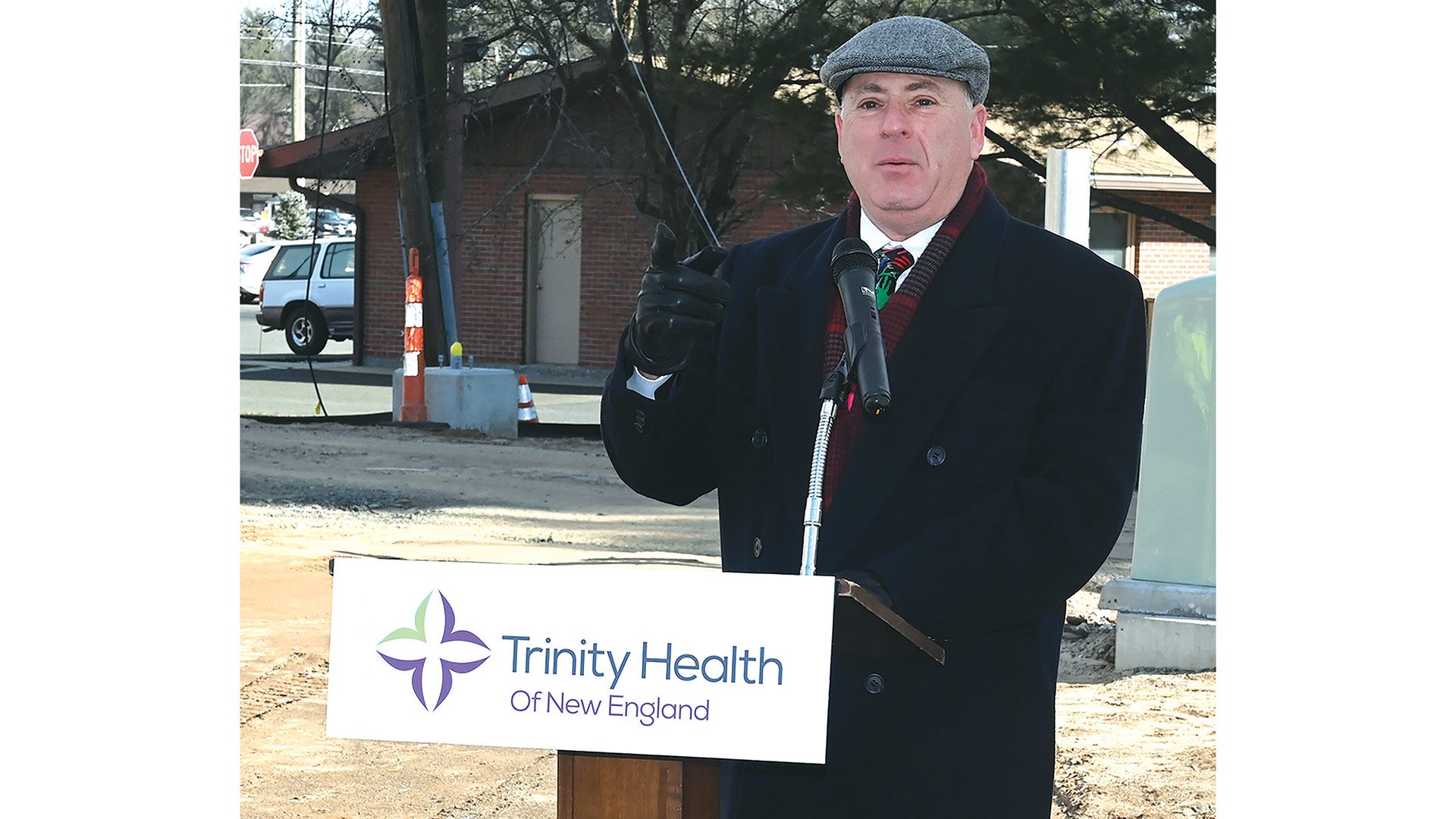 As construction continues on the S. Prestley and Helen Blake Ambulatory Care Center at the Johnson Memorial Hospital campus, a topping-off ceremony was held to mark the completion of the project's main structure with the placement of the top steel beam. The more than $40 million expansion and renovation project on the hospital's Enfield, Conn. campus aims to create a comprehensive hub for outpatient services, including the Karen Davis Kryznowek Cancer Center, the Johnson Medical Office Building, the Nirenberg Medical Center, and the Johnson Surgery Center.
---
New Name, Broader Mission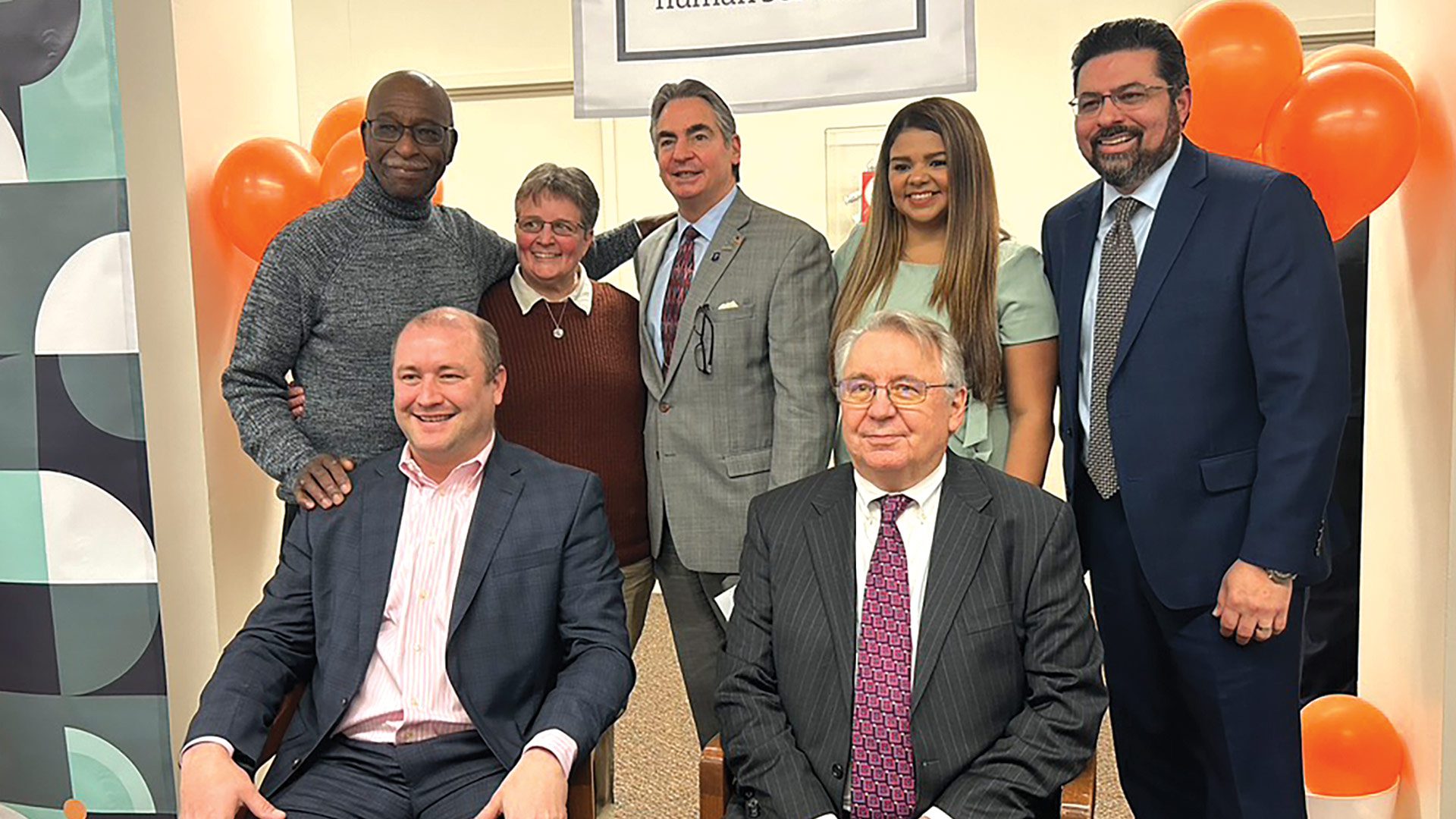 On Jan. 25, the Children's Study Home rebranded as Helix Human Services. Springfield Mayor Domenic Sarno and members of the community joined board members, faculty, staff, and Executive Director Will Dávila for the unveiling at the Merriam-Webster building in Springfield. The need to rebrand the agency was identified during a seven-month strategic-planning process that involved representatives of the board and staff. Now, Helix Human Services focuses on helping not only children and women, but all adults and families affected by trauma.
---
Supporting Critical Work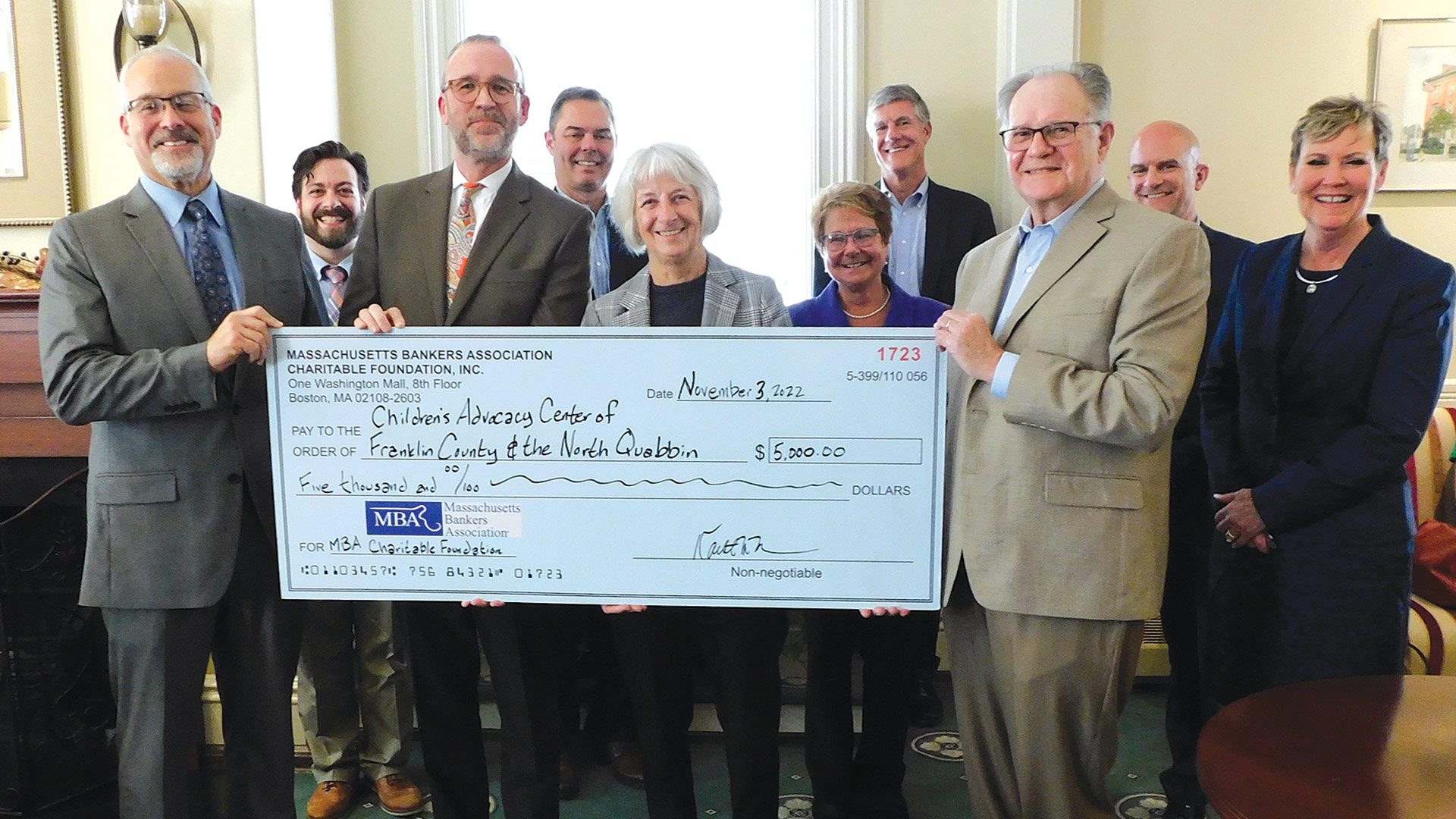 The Massachusetts Bankers Assoc. (MBA) recently awarded the Children's Advocacy Center of Franklin County and North Quabbin (CAC) a $5,000 grant, thanks to a nomination from Greenfield Cooperative Bank. The MBA Charitable Foundation awarded 52 grants, totaling $162,000, to nonprofits over eight geographic regions across the Commonwealth. Member banks were asked to nominate deserving organizations in their community. CAC Executive Director Irene Woods (center) noted that "this award will allow us to meet the mental-health needs of children that have experienced sexual abuse and have had their worlds turned upside down by trauma."