Send your photos to: Picture This; c/o Joseph Bednar, The Healthcare News, 1441 Main Street, Springfield, MA 01103; or e-mail bednar@healthcarenews.com
---
Special Delivery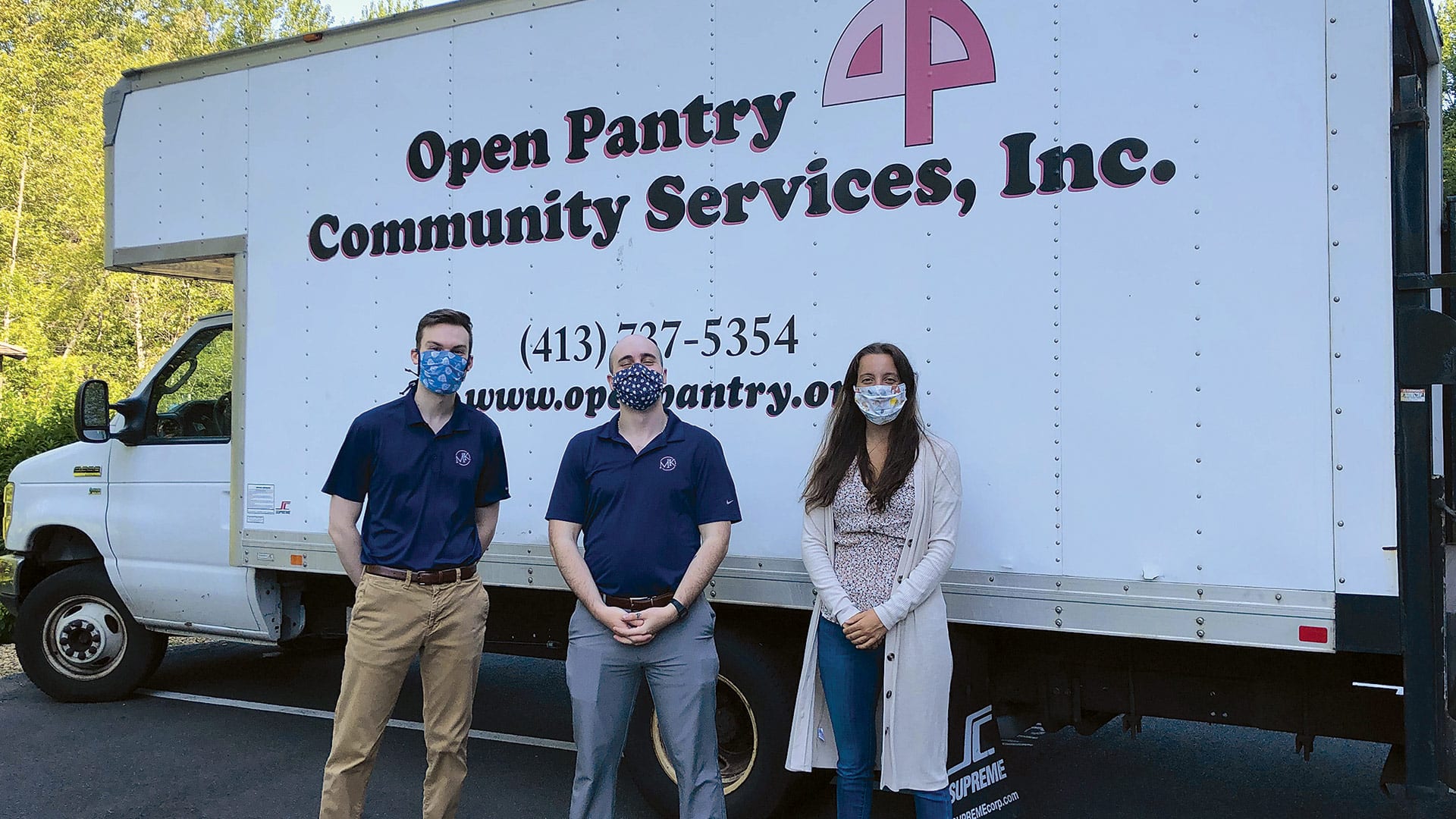 Amid COVID-19, the need for organizations such as Open Pantry Community Services has grown. Matt Ogrodowicz of Meyers Brothers Kalicka, P.C. led a charge to collect food and donations at MBK over a two-week period. He shared Open Pantry's mission as well as its high-demand items, including cereal, pasta, canned goods, peanut butter, and spaghetti sauce. Staff at MBK donated food and/or money, which Ogrodowicz used to shop for additional items on the high-demand list. With the combined efforts, MBK was able to donate 279 pounds of food to Open Pantry.
---
Celebrating 40 Years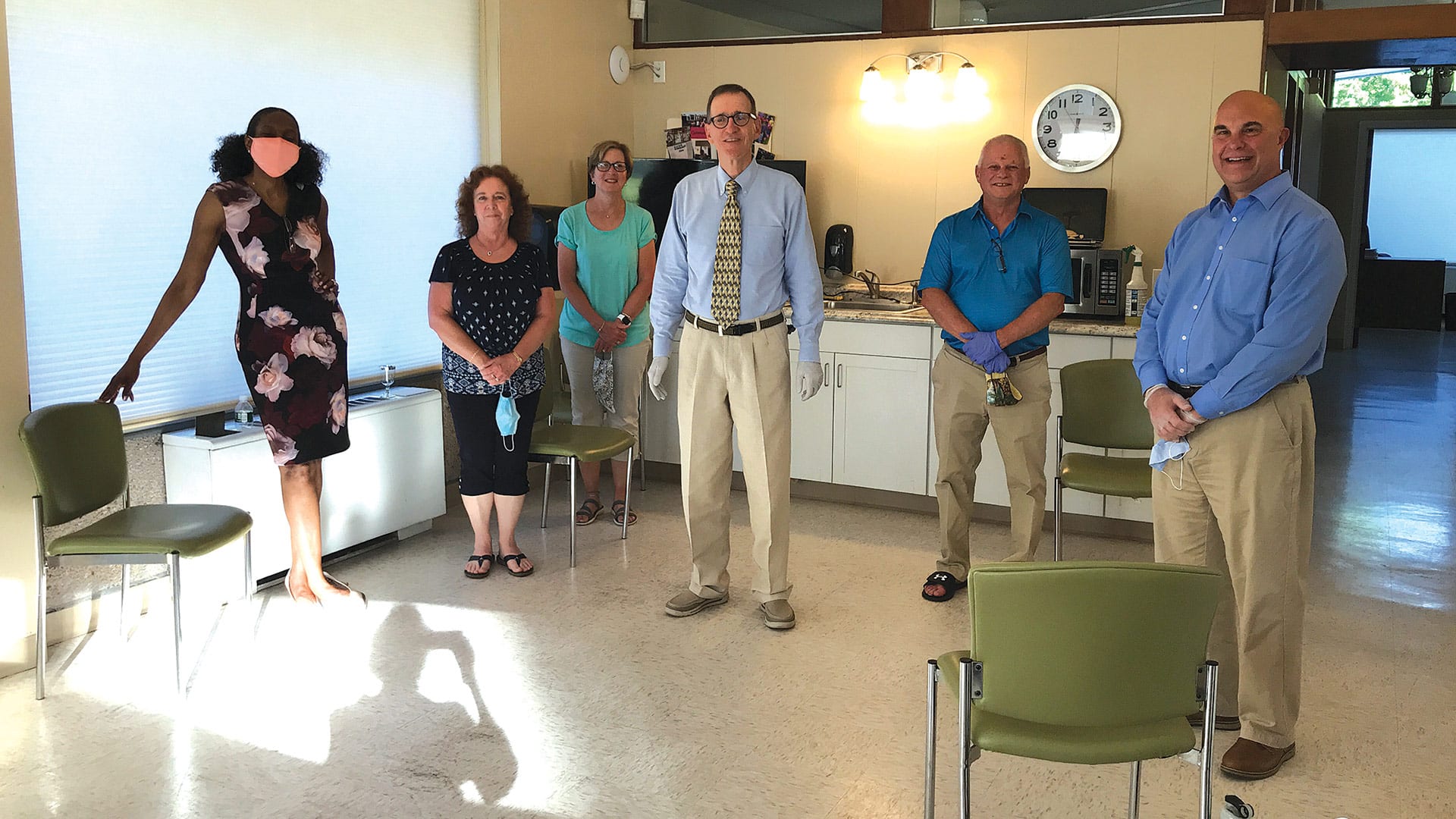 Robert MacDonald, executive director of Work Opportunity Center Inc. (WOC) was recently honored with a Zoom anniversary celebration for his 40 years of leadership. WOC provides services to individuals with developmental challenges, including community integration, work skills, and community employment. Agawam Mayor William Sapelli, Springfield Mayor Dominic Sarno, and West Springfield Mayor William Reichelt all offered proclamations. Pictured, from left: Mary Akers, assistant executive director; Dale Lapointe, board secretary; Joanne Roberts, board member; MacDonald; Steve Robinson, board president; and Rick Hanchett, vice president.
---
Drive-by Party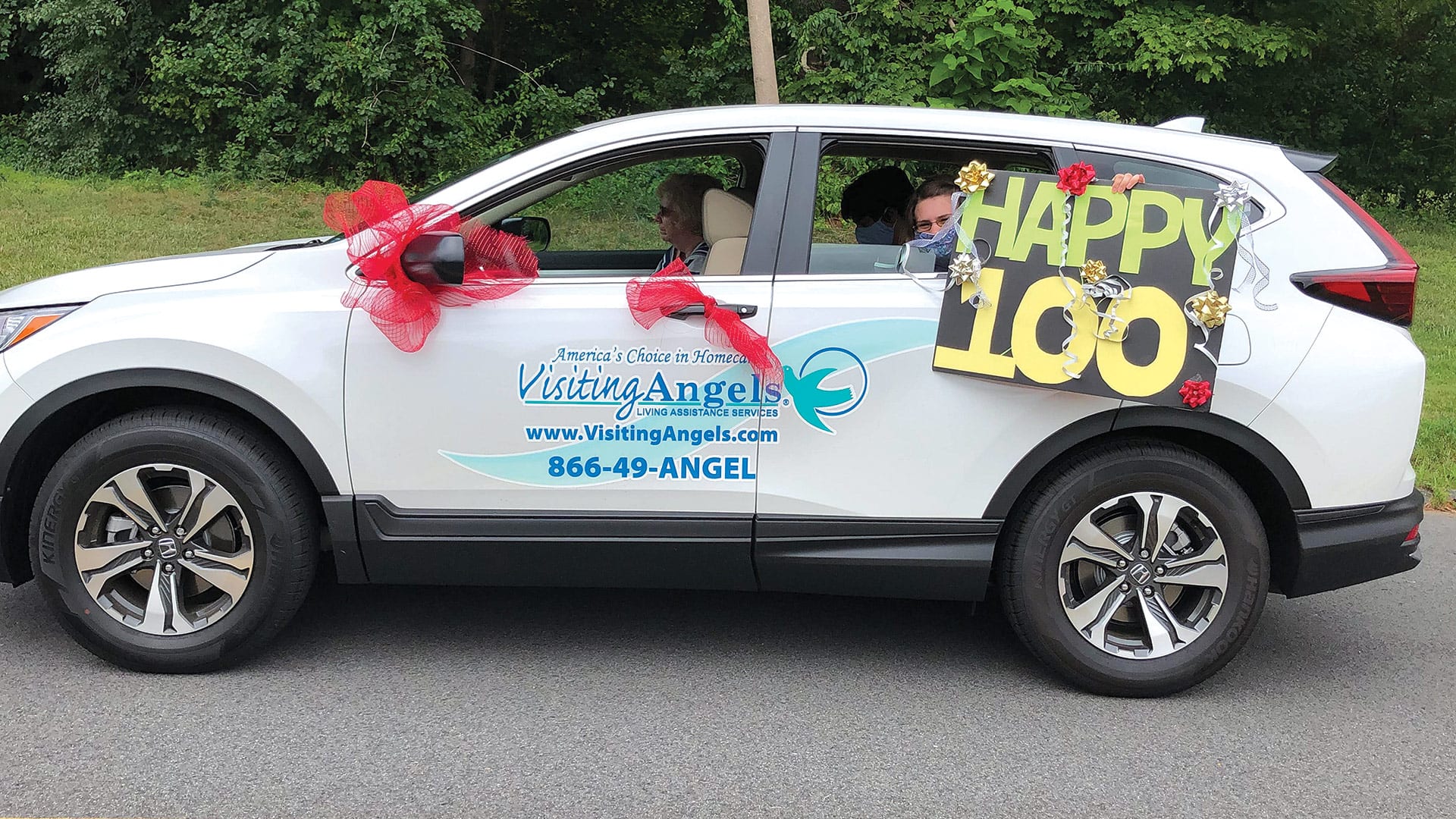 On July 15, Fleming Cocchi, a longtime resident of Wilbraham, turned 100 years old, and Visiting Angels of West Springfield, the home-care service that has taken care of Cocchi and his wife since 2014, organized a drive-by celebration. A parade of friends, family, and community members — including fire trucks and police cars — gathered to drive by Cocchi's house with signs, balloons, bows, and birthday wishes. Cocchi waved from his porch with a big smile on his face as the cars and trucks passed by.
---